Downtown Dinner Engages Guests With Interactive Art, Linens Designed for Spills
April 15, 2010
Priding itself on creating an evening filled with unusual installations and unexpected performances, the Lower Manhattan Cultural Council hosts the Downtown Dinner every spring and has turned the gala into one of the city's prominent art events. This year, the organization's fund-raiser moved from 7 World Trade Center to Pier Sixty, where costumed entertainers, a fabric tent, tablecloths designed to be spilled on, and other pieces provided an interactive setting for more than 600 guests.
Hosted by Michael Imperioli and directed by independent producer Lucy Sexton, the evening honored actor Steve Buscemi, commercial real estate corporation Brookfield Properties, artist Kate Gilmore, and the National Theater of the United States of America.
Before dinner and the start of the award program, the council used a number of artistic devices to engage attendees like director Martin Scorsese, actor Stanley Tucci, CB Richard Ellis chief operating officer Cherrie Nanninga, and Goldman Sachs global head of corporate services and real estate Timur Galen. Installed at the entrance to the cocktail area was Rachel Hayes's "Return to Shine," a billowing tent created with multicolored strips of fabric. Further in, fantastical creatures from the Alice Farley Dance Theater's roamed around Marc Andre Robinson's circular sculpture of discarded chairs, while Anne Hege produced an array of sounds using two cassette tape machines. To cover the bars and the cocktail tables, Olivier Babin designed colored cloths printed with illustrations from The New Yorker and encouraged guests to add to them with spills and stains.
In total, the Lower Manhattan Cultural Council raised $720,000 from the event.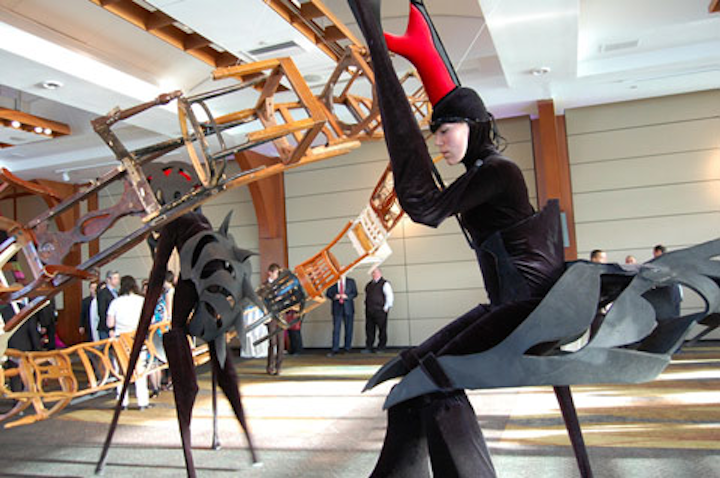 Photo: Alison Whittington for BizBash
Photo: Alison Whittington for BizBash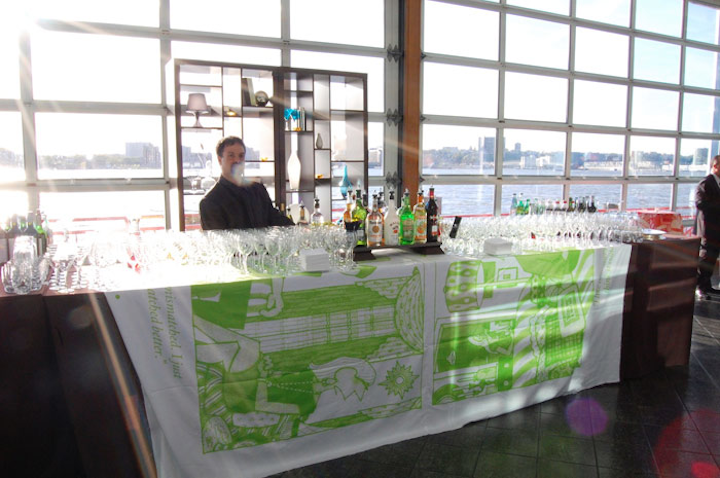 Photo: Alison Whittington for BizBash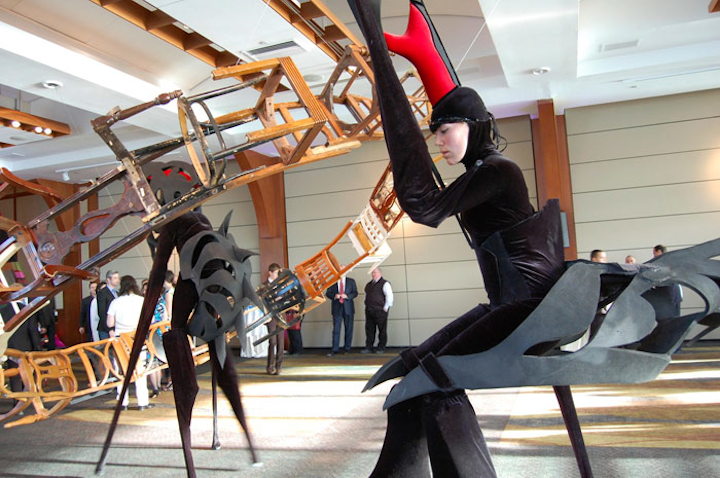 Photo: Alison Whittington for BizBash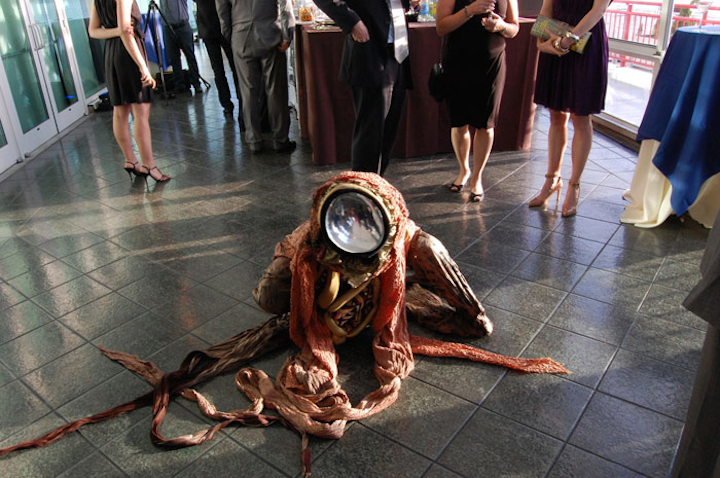 Photo: Alison Whittington for BizBash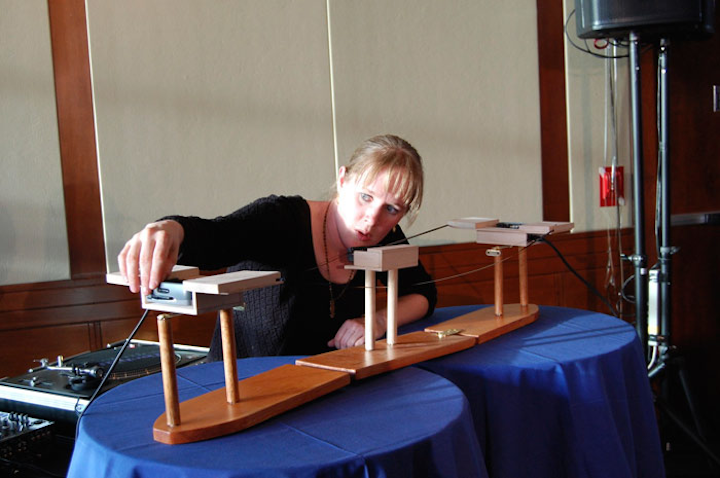 Photo: Alison Whittington for BizBash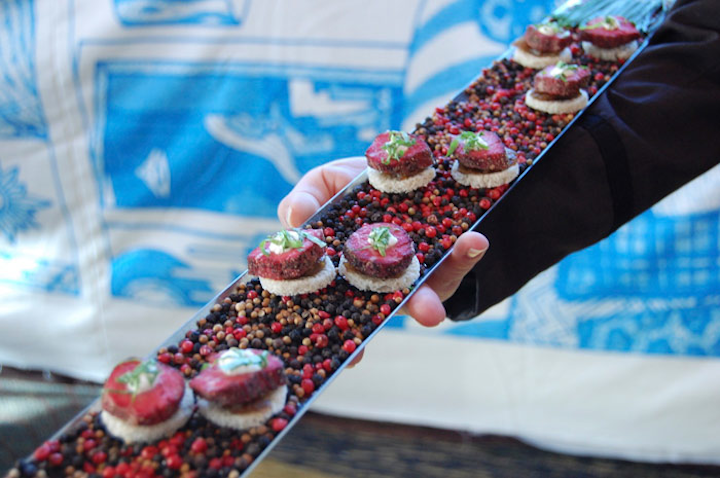 Photo: Alison Whittington for BizBash
Photo: Alison Whittington for BizBash
Featured Venues/Suppliers: