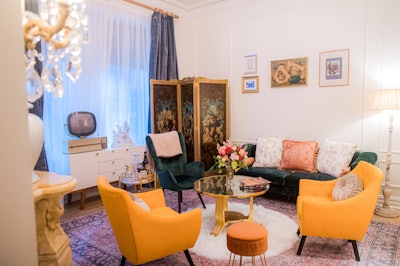 Photo: Courtesy of the Plaza Hotel
We're rounding up the biggest venue news of the month—in one convenient place. Got a tip? Get in touch!
Want more content like this sent directly to your inbox? Then sign up for our brand-new BizBash Meetings & Trade Shows monthly newsletter to stay in the know on the latest news and ideas from the most innovative meetings and trade shows.
In Case You Missed It
On BizBash recently, we highlighted five reasons to meet in Puerto Rico and explored how a venue construction site was turned into a 30,000-square-foot art installation. We also dove into how hotels and resorts are rethinking the company off-site and redesigning their offerings specifically for remote team gatherings.
Here are five more things you should know this month...
1. The restaurant, event and hospitality industries are signaling strong support for Ukraine.
Over the past two weeks, the event and hospitality industries have been supporting Ukraine in various ways, with organizations like IMEX and SISO taking steps to suspend Russian members from events and activities. (SISO has also launched a fundraising campaign to support humanitarian efforts in the country; those interested in getting involved can email [email protected] for more details.)
Chef José Andrés' nonprofit food relief organization World Central Kitchen, meanwhile, is currently on the ground feeding thousands of Ukrainians as they flee the country, according to recent coverage on Eater, while pastry chef Paola Velez has launched a worldwide bake sale to raise money for various food and rescue organizations.
Eater adds: "Restaurants are also hosting fundraisers, like Portland restaurant Kachka, which plans to donate 100% of the proceeds from its Chervona Wine cocktail to the Red Cross's humanitarian efforts in Ukraine. … Bars and restaurants with a special focus on Russian, Ukrainian and Eastern European fare are also taking steps to distance themselves from Russia's actions and to show their unequivocal support for Ukraine. In Austin, a longtime bar called Russian House changed its name to simply 'House' in an effort to honor both Ukrainian people who are being impacted by the conflict and Russians who oppose the war."
2. Hotel experiences are getting more and more creative and personalized.
Unconventional experiences continue to be a key trend in hotels and event venues right now in an effort to draw more tourism and group business. Hawaii's Four Seasons Resort Lanai, for example, has opened an on-site observatory and debuted a new "astrotourism" experience for guests. The Kilo Hoku Experience features cultural advisors sharing ike kupuna (ancestral knowledge) of the celestial sphere as well as guiding guests on a tour of the night sky.
Another popular trend right now is wellness. Luxury hotel Fairmont Vancouver Airport, for example, has launched the Fit on the Fly Suite, which includes a Nordic-inspired, in-room gym complete with a stationary Peloton bike, FITBENCH equipment and hydrotherapy shower and steamer.
3. Mental health continues to be a clear focus.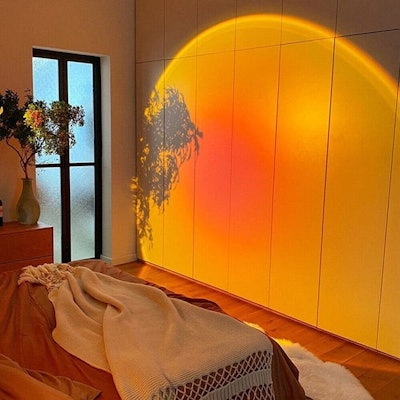 But in 2022, employees and event attendees alike are expecting wellness to go far beyond the physical—and venues are taking note. Case in point: Kimpton Hotels & Restaurants has teamed up with online therapy company Talkspace to provide accessible mental health services to both travelers and employees. The KimptonxTalkspace initiative offers up to 1,000 complimentary video therapy sessions with licensed counselors to any guest over the age of 18; the brand is also providing a $100 promotional code for a Talkspace plan for all guests through December 2022, and extending a yearlong complimentary Talkspace subscription to all eligible employees.
In another example, The Foundry Hotel, a boutique property in Asheville, N.C., has launched its Digital Detox Corporate Retreat package. It's a partnership with The Arrivals, an outwear design studio focused on mindful products, and Asheville Wellness Tours, which partners with local entrepreneurs and healing practitioners. Experiences include Turbo Puff jackets for attendees that are designed to block cell signal, along with off-site forest bathing excursions, on-site tarot readings, access to live sound journey meditation and more.
4. Hospitality students are learning the importance of technology.
It's undeniable that technology like AI has had a major impact on the hospitality industry over the last two years—and likely will continue to for years to come. To accommodate this growing trend, the NYU School of Professional Studies Jonathan M. Tisch Center of Hospitality has teamed up with RateGain Travel Technologies, a provider of SaaS solutions for travel and hospitality. Through the partnership, students will learn how RateGain's AI-powered products are helping hotels create new revenue opportunities; the Tisch Center will also integrate RateGain platforms like Optima and Demand.AI into academic courses.
"The pace of technology adoption in the hospitality industry has been historically low and has always lagged behind most industries, resulting in a dearth of good-quality talent and technology solutions," said Chinmai Sharma, president-Americas at RateGain. "Innovation is part of RateGain's DNA, and we are proud to be working with the Tisch Center of Hospitality, which is leading the way in developing future hospitality professionals and in encouraging innovation."
5. Arlo Hotels has launched a new program to champion small businesses.
Independent hotel brand Arlo Hotels has launched its proprietary Arlo Means Business program. The platform, which is now accepting applications, gives small businesses preferred access to Arlo's best corporate rates, as well as bonus perks for choosing Arlo as their business home base.
"Our society has always been shaped by small businesses, some of which grow into Fortune 500 companies, and some that remain the small-scale backbone of the American economy. With Arlo Means Business, our goal is to democratize value and empower those small businesses that have been left behind by traditional hotel sales models," said Jimmy Suh, chief commercial officer at Arlo Hotels.