Clients often ask Scott Williams: "What can you do that no one has ever seen before?" And the 56-year-old co-founder and chief operating officer of the imaging and projection company Quince Imaging in Northern Virginia always seems to have an answer that pushes past previous creative or technical limits.
Williams has spent his entire career in display imaging. His first job involved working on underground command centers for the government in which pixel density and colors helped military leaders determine friend or foe. In 1997, he founded Quince Imaging with Ron Currier and now specializes in live events, corporate meetings, museum displays, and other settings.
One breakthrough came in 2014, when Quince wowed the professional sports industry with technology that turned the home court of the Cleveland Cavaliers basketball team into a giant video screen. Quince used 3-D mapping techniques to create a number of illusions that animated the court, a concept that garnered headlines across the globe. The idea quickly caught on as an innovative form of fan engagement, and now teams across the N.B.A. as well as in the N.H.L. have tapped Quince to amp up their in-game experience.
At the 2016 North American International Auto Show in Detroit, Quince drew traffic to Michelin's exhibit with a display for the tire company's "Track to Street" campaign. At the interactive display, users could choose a racecar to appear on a large screen and then compare it to its street model by sliding a smaller screen mounted on top of it. The images changed over instantly as the two screens communicated with each other. It's a technique Williams envisions being used for timeline-based displays at other trade shows or events.
"We've only scratched the surface in projection mapping, and it's not going anywhere," Williams says. "One day every lighting instrument in a sports arena or side of a building will be addressable projectors. ... The ground is fertile to try new things. Everyone is much more willing to adopt something that's unproven than they were five years ago. It's on us to make sure it works."
In addition to specific work for clients, Williams and his team devote time to imagining new technologies or bucket-list-style projects. One example: equipping a vehicle with a projector to digitally map a surface in real time and then project an image on it. The process could take as little as 20 minutes. "This has been designed; we're just waiting for the right opportunity to unveil this and actually build it," Williams says.
Another example is figuring out how to do projection mapping on baseball or football fields, a trickier and more expensive proposition because most stadiums lack the proper lighting and grass is more difficult to project onto.
Those barriers haven't stopped Williams from dreaming. His ultimate surface to project upon? "The moon," Williams says. "That will be the day I retire."
Back to the Most Innovative People in Events and Meetings list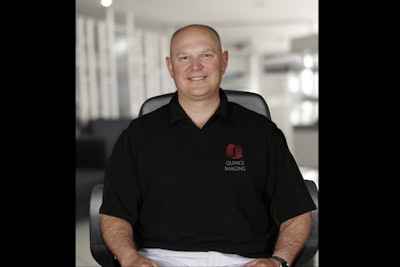 Photo: Courtesy of Scott Williams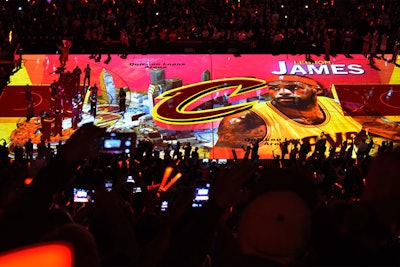 Photo: Courtesy of Quince Imaging