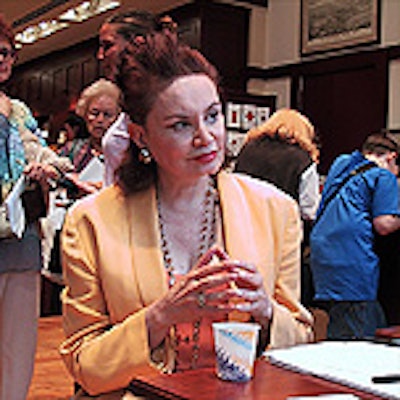 New Yorkers like to explore themselves, right? They've got shrinks, psychics, yoga instructors.and now you can introduce them to a graphologist (AKA a handwriting analyst).
Arlyn Imberman
studied for three years to learn to read personality traits from the patterns of people's scribbles. Imberman's company,
Emerging Image
, also consults on hiring matters with corporations by helping them identify traits hidden in handwriting samples from job candidates.
Imberman's flaming red hair and intense gaze bring a striking presence, and she can buy you some quality schmooze-time, as guests line up to learn the traits hidden in their jottings. (She told us we're creative and entrepreneurial, so we think she knows her stuff.)