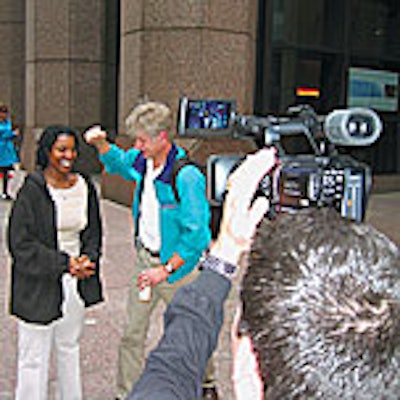 For a creative team activity, have a group spend a day with experienced filmmakers—conceiving and creating their own short films. Since January,
ScreenDreams Entertainment
has put together workshops that pair teams with movie pros, and provide necessary equipment like cameras and wardrobe. Then after a long day shooting, ScreenDreams can organize a special screening and awards presentation. Base costs begin around $20,000 to $30,000 for 20 participants. —
Mark Mavrigian

Posted 05.23.05
This story originally appeared in the June/July 2005 issue of the
BiZBash Event Style Reporter.