Podcast: Colin Cowie's Tips for Seducing Clients and Guests (Episode 107)
The celebrity designer discusses how he makes a good first impression, wins over clients, appeals to all five senses, and more.
July 24, 2018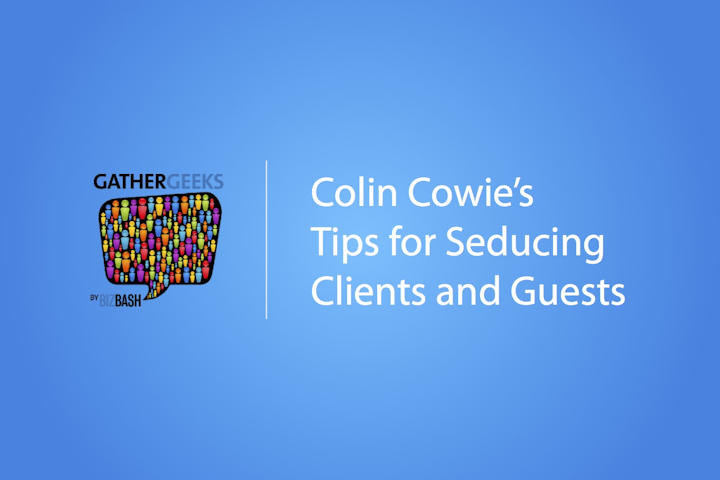 Hosts: David Adler, Beth Kormanik
Guest: Colin Cowie
In this episode of GatherGeeks, David Adler, C.E.O. of BizBash, and Beth Kormanik, editor in chief of BizBash, hear from Colin Cowie, owner of full-service design and production firm Colin Cowie Lifestyle. The legendary event producer shares his tips for making a good first impression, appealing to all the senses, and winning over clients and event guests. He also discusses the most overused word in the industry today, the best time of day for a client meeting, how he got his first big break, how to look out for your team, and much more.
Sponsored by Hilton and the Event Leadership Institute.
Running time 28:35
Roundtable Discussion: why he says he works in "hospitainment"; the questions to ask a client before the initial meeting; how to know what to say no to; his first job in the event industry
Further Reading
Coming Soon to GatherGeeks
Conversations with J.B. Miller and Bryan Rafanelli