Podcast: The New Rules for Creating "Buzzworthy" Events (Episode 158)
Alison Slight, co-owner of event firm Candice & Alison, discusses her event work in Toronto and Dubai.
August 6, 2019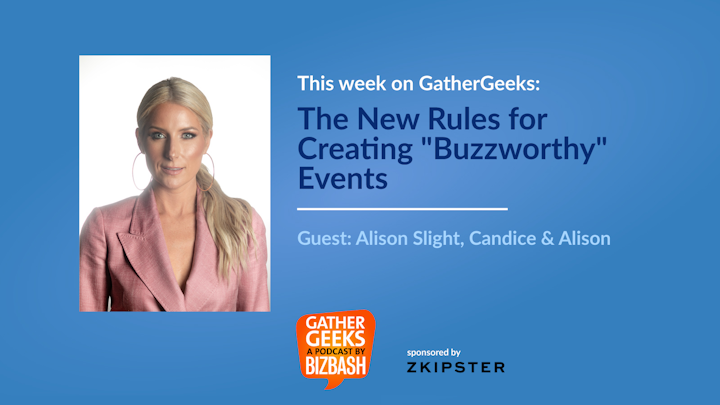 Photo: Phillip Van Nostrand
Hosts: David Adler, Beth Kormanik
Guest: Alison Slight
In the latest Canadian edition of GatherGeeks' "Sparking Change" series of episodes, BizBash C.E.O. David Adler and editor in chief Beth Kormanik hear from Alison Slight, co-owner of Toronto-based production firm Candice & Alison. She discusses how the rules for creating "buzzworthy" events have changed, sharing behind-the-scenes details on some of her favorite events, what luxury means to her, tips for effective pop-ups, and how to be a good host. Slight also shares why her company uses "house party rules," what it's like to plan events in Dubai, her favorite food and beverage trends, and more.  
Sponsored by Zkipster. Running time: 50:28.
Show Notes
Roundtable Discussion: what it's like to plan events in Dubai; tips for working with tight deadlines; rules for invitations, lighting, staging, first impressions, and more; where she finds inspiration
Further Reading:
Top 50 Event Designers 2019: Candice Chan and Alison Slight https://bit.ly/2YwilLj
Follow Candice & Alison on Instagram https://www.instagram.com/candice_alison
This Episode Is Sponsored By:
Zkipster
Building a memorable experience for your guests means planning every detail right. Zkipster is the guest management platform designed to help you create perfect experiences, from impressive online invitations to seamless check-in at the door. Get started at zkipster.com with a free test event.