Podcast: Using Events to Turn Consumers Into Superfans (Episode 188)
CSM North America's Dan Mannix talks sporting events, security, line control, and tips for planning large-scale experiences.
March 17, 2020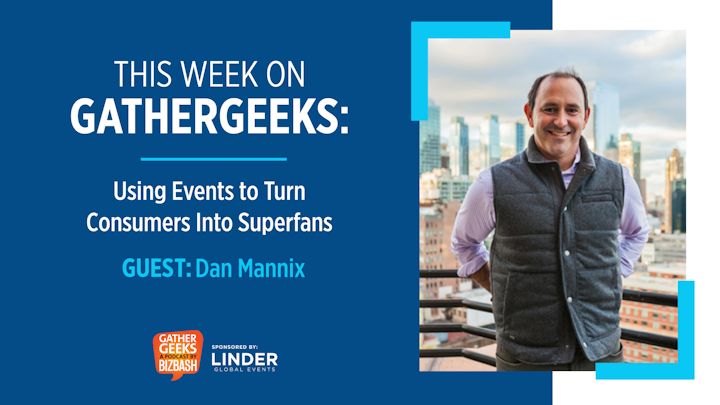 Hosts: David Adler, Beth Kormanik
Guest: Dan Mannix
In this episode of GatherGeeks, BizBash chairman David Adler and special projects editor Beth Kormanik chat with Dan Mannix, C.E.O. of CSM North America. Mannix shares tricks of the trade for large-scale fan experiences such as sporting events, diving into details on security, transportation, and line control. He also shares tips for standout brand activations at larger festivals like South by Southwest, plus how to hire strong temporary staffers, the event trends he's most excited about, and much more. 
Sponsored by Linder Global Events. Running time: 49:56.
Show Notes
Roundtable Discussion: how attention spans are forcing sporting events to evolve; what hospitality suites need today; adapting communication styles based on who you're trying to reach; using marketing initiatives to convey company values and heart
Further Reading:
LeadDog's Dan Mannix Shares His 6 "Ps" for Events https://bit.ly/2PJDmwB
Creating Authentic Brand Experiences in a Tech-Driven Age https://bit.ly/2Tw7tIW
This Episode Is Sponsored By: 
Linder Global Events
A leading events agency based in Washington, D.C., Linder has a global footprint. Since their founding in 1996, they have partnered with internationally recognized clients such as the Smithsonian Institution and the iconic National Cherry Blossom Festival to produce and manage innovative and experiential events that don't just engage—they inspire. To learn more about Linder Global Events, visit linderglobal.com.