Podcast: How Event and Meeting Organizers Can Stay Relevant Today (Episode 193)
Internal event heads from high-profile corporations discuss what their jobs look like now.
July 28, 2020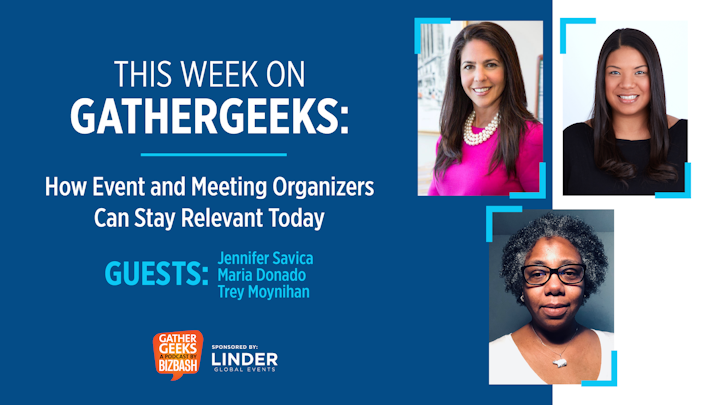 Host: David Adler
Guests: Jennifer Savica, Maria Donado, Trey Moynihan (with an introduction by EventFluence's Debra Reichman)
In this episode of GatherGeeks—recorded during a July 15 panel discussion hosted by EventFluence—BizBash chairman and founder David Adler chats with Jennifer Savica, head of corporate events at New York Life Insurance Company; Maria Donado, director of events at Greystone & Co.; and Trey Moynihan, special events manager at Smithsonian's National Museum of the American Indian. The group discusses the relevancy of event organizers at big corporations today, diving into how they've become more strategic, ways their jobs have both narrowed and expanded, how to help the C-suite understand the value of live events, their plans for this year's holiday parties, and much more. 
Sponsored by Linder Global Events. Running time: 55:21
This Episode Is Sponsored By: 
Linder Global Events
A leading event agency based in Washington, D.C., Linder has a global footprint. Since their founding in 1996, they have partnered with internationally recognized clients such as the Smithsonian Institution and the iconic National Cherry Blossom Festival to produce and manage innovative and experiential events that don't just engage—they inspire. To learn more about Linder Global Events, visit linderglobal.com.