Melanie Berry Finalizes Plans for Canada's 2009 Juno Awards
February 19, 2009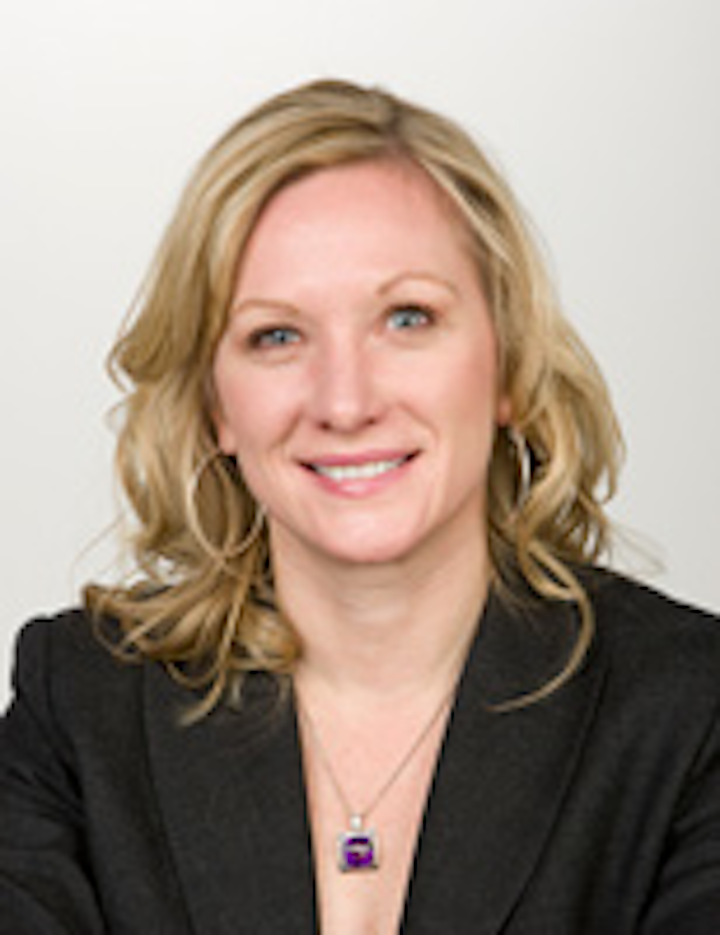 The 38th annual Juno Awards are set to take place March 29 at GM Place in Vancouver, British Columbia. And though planning for the annual music event—which includes a weekend of public activities held in a different Canadian city each year—has been in the works for more than three years, the final month is crunch time, says Melanie Berry, president of the Canadian Academy of Recording Arts and Sciences.

Following the announcement of the nominees on February 3, scheduling performances for the Juno reception, gala, or award broadcast is a last-minute task. Berry took some time this week to tell us about the challenges that presents, what goes into taking on a different Canadian city each year, and troubleshooting a scenario like the the canceled Chris Brown and Rihanna appearances at the Grammys.

There's a lot going on around the city during the weekend. How have those events evolved over the years?
I think that's the thing that really flourished when we began to take [the awards] on the road. In 2002, the show went to St. John's, Newfoundland. In 2003 we were in Ottawa, then Edmonton, Winnipeg, Halifax, Saskatoon, Calgary, and Vancouver. We really wanted to create more opportunities for the fans—other than just the Sunday night broadcast. It's fantastic, but it does focus on one level of talent. The additional events allow us to include a lot more genres and artists who are in different stages of their careers.
How far in advance is the host city selected?
We probably start working on the host city three-plus years in advance. Discussions start taking place and we usually confirm close to two years in advance. There's obviously just a lot to be done, and it's better for everybody involved, for the city and us, to be able to announce that far in advance.

What factors play into that decision?
There are a lot of logistical factors. The city definitely needs to have the infrastructure for us. We need more than one venue. We're in an arena for nine days, which means all of the other events need to have venues that can manage our capacity. The Saturday night gala is 1,200 to 1,400 people, and the Juno Cup [hockey game] is now up to a 6,000-person arena. The desire to have us is another factor. We've been very lucky. We have really been welcomed into the host cities.

What kind of challenges do organizers face given the fact that the show moves to a new city every year?
It would be a lot easier to stay in one place, but it wouldn't be nearly as exciting. There's a huge learning curve for our counterparts in the host city. There's a committee there, the host committee, and they're great because they are really our eyes and ears in the city. Venues are always a challenge. Everybody has different venues—different sizes, scope. Older buildings might not have as big a backstage, and we're an unusual event in the sense that, like the Grammys, we have to get all those acts on and off the stage and that requires a lot more space. It's a lot different than having a concert with an opening band and a headliner.
We have a lot of media, too, which is great. About 250 media attend, so you need capacity for them, as well. You've got to come with open eyes and flexibility, and like any good event planner, you try and make what you have work to the best of its capacity. You maximize it.

Has the economy impacted any of the Juno events this year? Has it affected plans for the show at all?
I would like to think, in the long run, nothing that people will see. Everybody is tightening their belts a bit, and we are very cognizant of that. We're making sure we get seat sales to fly everybody out, but as a not-for-profit, we have always watched our bottom line very carefully.
How many performers do you book for the broadcast and the events held throughout the weekend?
We have approximately 10 spots for the Sunday night show—whether that's a single artist or group or combination. For our Saturday night gala, there are probably five. There's also JunoFest, a two-day music festival that features more than 100 acts. Those last two events were in progress earlier on, because they're not nominees—they're local up-and-coming talent. There are a couple of acts booked for the Friday night reception. We have the Songwriters' Circle, which is another public event on Sunday, and that includes nominees, as well; there are usually about seven acts on that. And we have Juno Fan Fare, which is an autograph-signing session that includes 20 to 30 artists on Saturday afternoon. So there is a lot to get done.

There were two performers who pulled out of the Grammy Awards at the last minute. How do you prepare for situations like that?
You bang your head for a couple of minutes. No, I think a good event planner plans for everything you can possibly imagine going wrong, and then usually it's the thing you haven't thought of that happens. It seems like they did a really good job at the Grammys—I've got to really applaud them. We personally had an incident in Winnipeg when Neil Young was coming, and his equipment arrived, and then he had a health issue and wasn't able to attend. That for us was a bit of a challenge. It ended up working out in the end. We had k.d. lang out there performing, so it ended up being quite fabulous.

The Grammys were performance-heavy this year. Are the Junos going to follow suit?
That was incredible. We're two hours in length, and the Grammys are over three and a half hours, so they are almost double us. But we try and get as many performers in there as we can. We have seven awards as well, and then we also have the induction—this year we are inducting Loverboy into the Canadian Music Hall of Fame. The Grammys are slightly different, but I think the goal is really the same—to promote and celebrate music.