At TechWeek, Attendees 'Play Hard,' Play Foosball
July 5, 2012
Chicago may be the next big host city for technology conferences, if you ask Arabella Santiago. Based in Chicago and San Francisco, Santiago assumed her post as TechWeek's executive director in March and quickly got to organizing the meeting, which took place at the Merchandise Mart June 22-26 and had educational sessions, an expo, nightly happy hours and after-parties, and sponsor activations from brands including Diet Coke and Chevy Volt.
"Chicago is the perfect city for TechWeek because unlike Austin with South by Southwest Interactive, it has the capacity to host hundreds of thousands of people," Santiago said. "Also, Chicago has a lot of character and has great summers, which are some of the reasons Lollapalooza has done so well here."
This year marked the conference's second iteration. "In business, it's never a good idea to reinvent the wheel," Santiago said. "We were looking to take TechWeek from good to great, and this year, judging from what people have told me, we accomplished that." One thing that was new about this year's event was its sheer size. The trade show floor had triple the number of exhibitors. And while last year 2,000 guests attended, some 6,000 came this year. A game developer's lounge was another first-time feature.
"Chicago is hungry for this, and it's only going to get bigger next year," Santiago said. Partnerships with companies such as TechCocktail and The Onion helped increase buzz, she said, and both organizations had "awesome events at Bar TechWeek during the event." The central bar on the trade show floor was surrounded with plush, pillow-strewn lounge furniture, pool and foosball tables, and video games.
"We wanted to create a lot of exciting and positive energy at TechWeek," Santiago said. "It was important to show that you can work hard, play hard, and get the job done. Plus, it's easier to meet people in a relaxed atmosphere."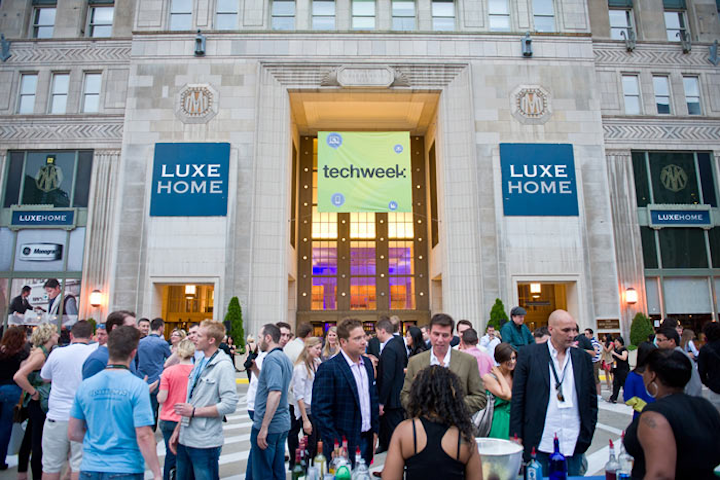 Photo: Courtesy of TechWeek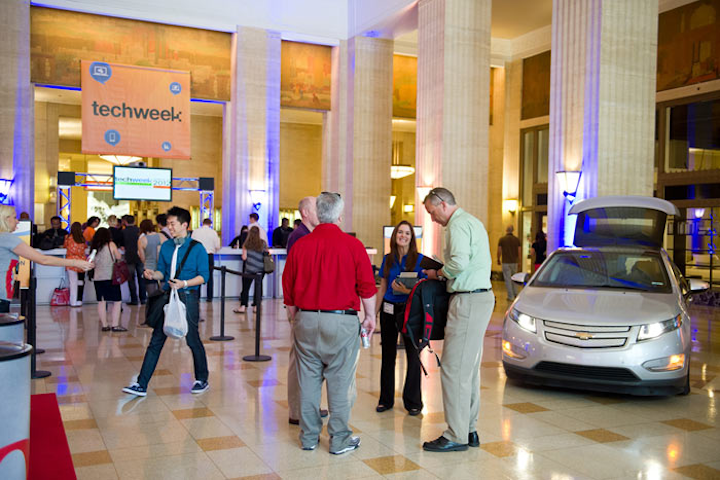 Photo: Courtesy of TechWeek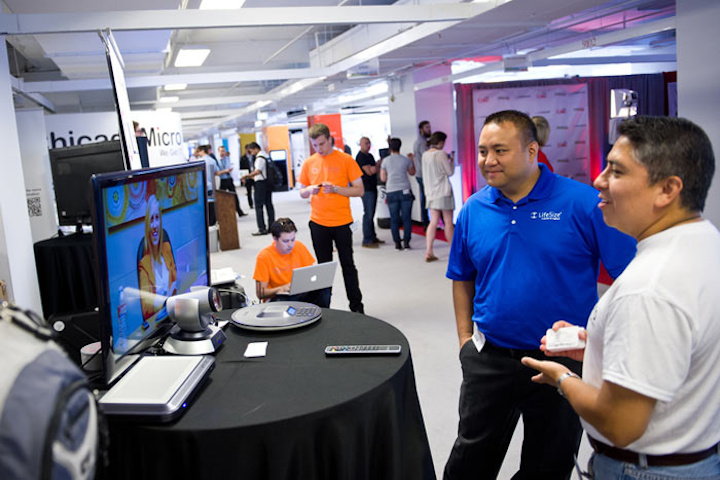 Photo: Courtesy of TechWeek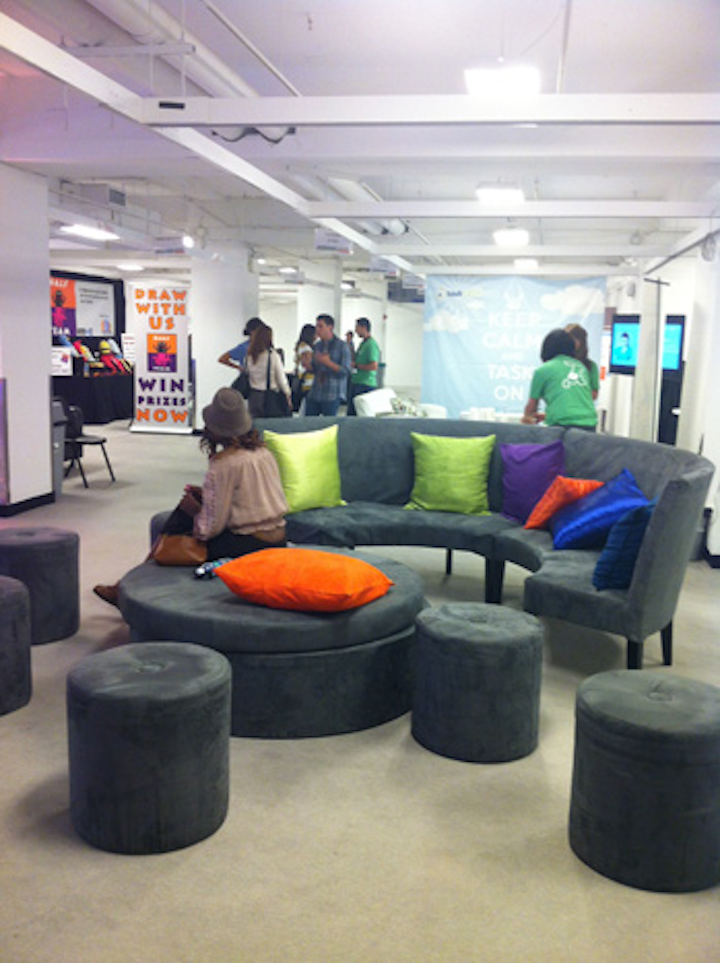 Photo: Jenny Berg/BizBash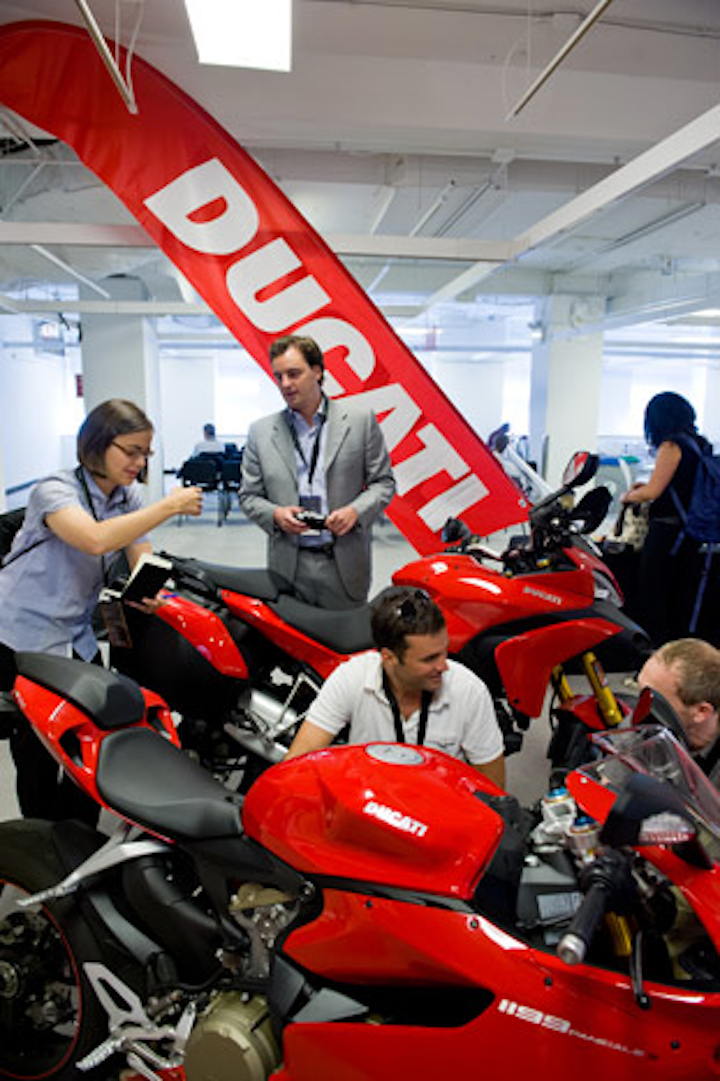 Photo: Courtesy of TechWeek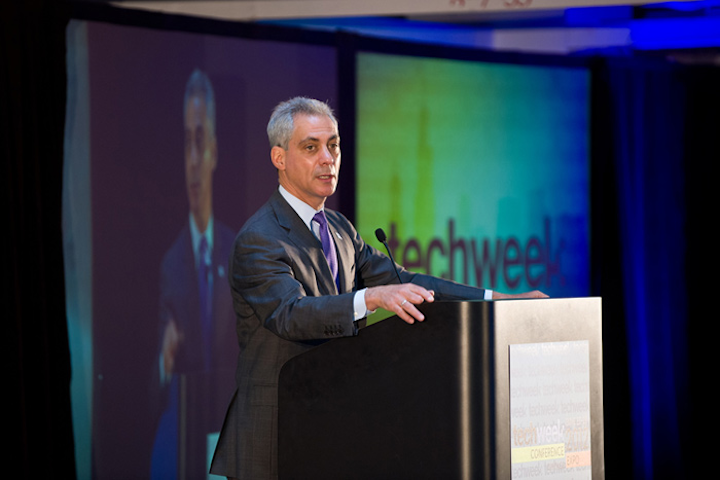 Photo: Courtesy of TechWeek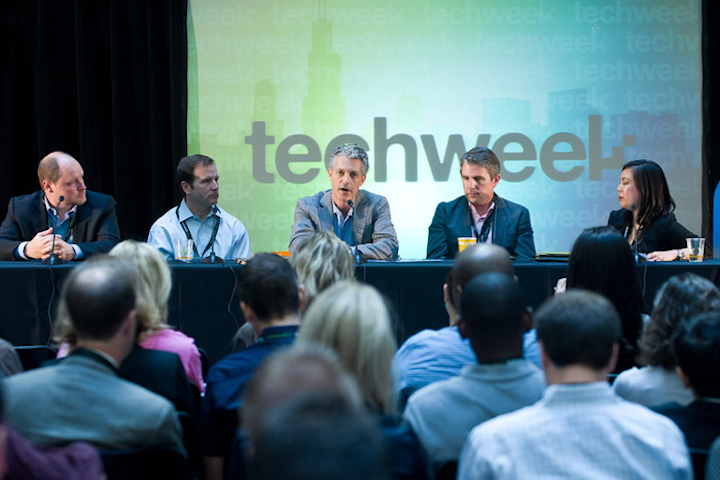 Photo: Courtesy of TechWeek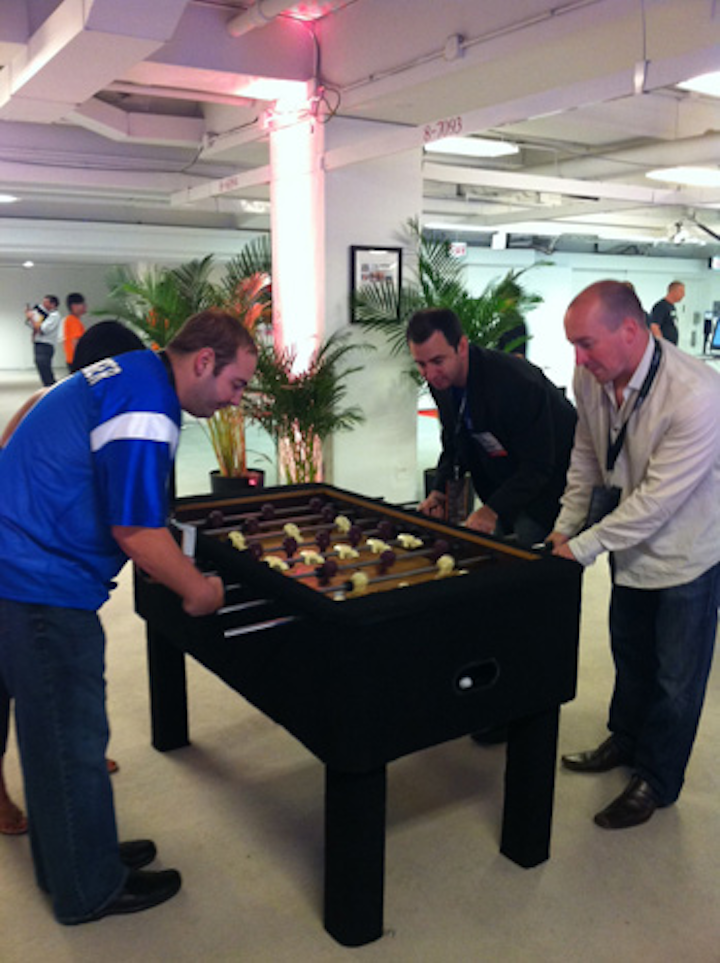 Photo: Jenny Berg/BizBash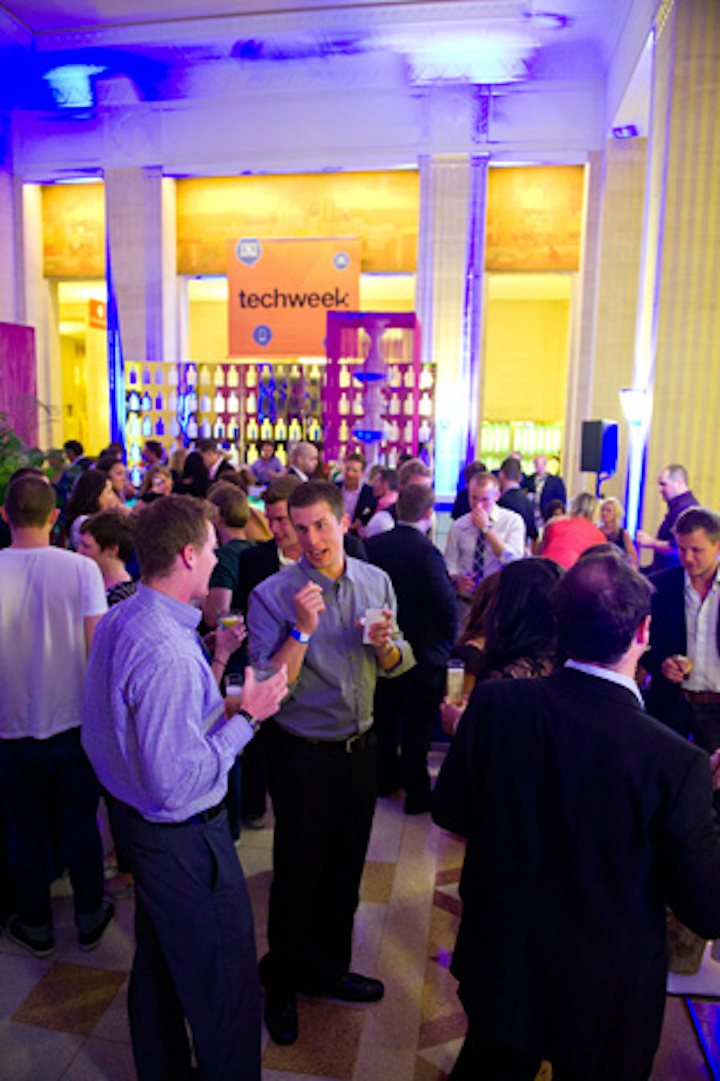 Photo: Courtesy of TechWeek
Featured Venues/Suppliers: