Lollapalooza 2018: How Brands Such as Toyota and American Eagle Drew Guests In — And Kept Them Cool
The annual music festival faced soaring temperatures, and brands that offered shade or icy snacks were particularly successful in luring music fans.
August 9, 2018
Lollapalooza returned to Chicago's Grant Park August 2 to 5. As usual, the enormous music festival, which drew some 100,000 guests each day and featured performances from around 180 bands, had plenty of activities to keep guests entertained between sets. Shaded areas filled with games offered ping-pong tables or bean-bag tosses; there were also on-site markets, a beer garden, and the "Chow Town" area that served up portable snacks such as lobster corn dogs.
Major brands also created diversions for festivalgoers. Toyota, for example, brought in stylists to give guests free, festival-ready hairdos; American Eagle let visitors customize their own denim pouches, and Tito's hosted a game of Plinko that offered festival swag as prizes. But one thing that sponsors did that drew in guests the most this year was to offer them something cool—and not just figuratively so.
For many years, Lollapalooza faced rainy Chicago weather that was sometimes so severe it led to canceled sets or even full-park evacuations. (Such was the case in 2017.) This year, the festival was spared a downpour, but it was affected by soaring temperatures that reached well into the 90s. As such, festivalgoers seemed particularly interested in perks such as shade, popsicles, and even a photo booth that released a blast of cool air.
Take a look inside the event.
Lollapalooza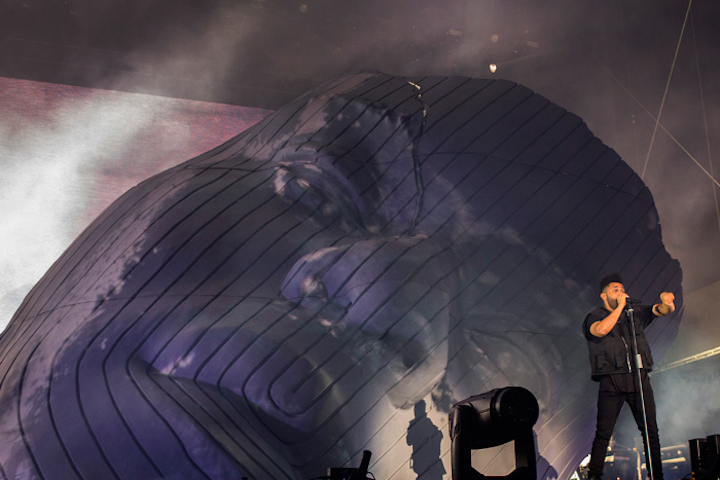 Photo: Barry Brecheisen/BizBash
Lollapalooza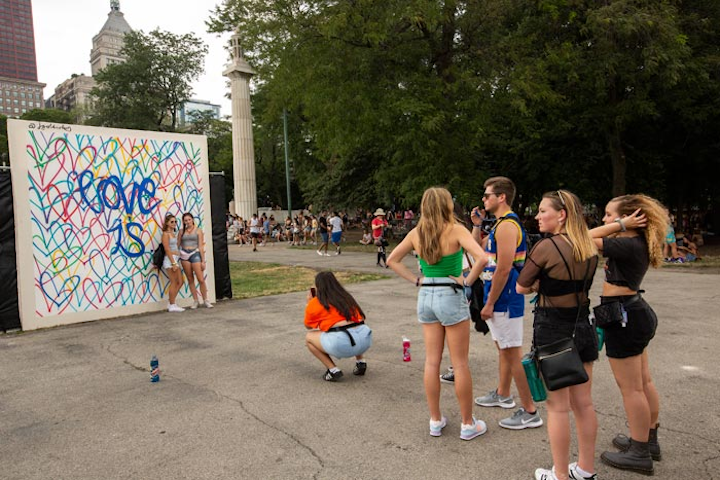 Photo: Barry Brecheisen/BizBash
American Eagle at Lollapalooza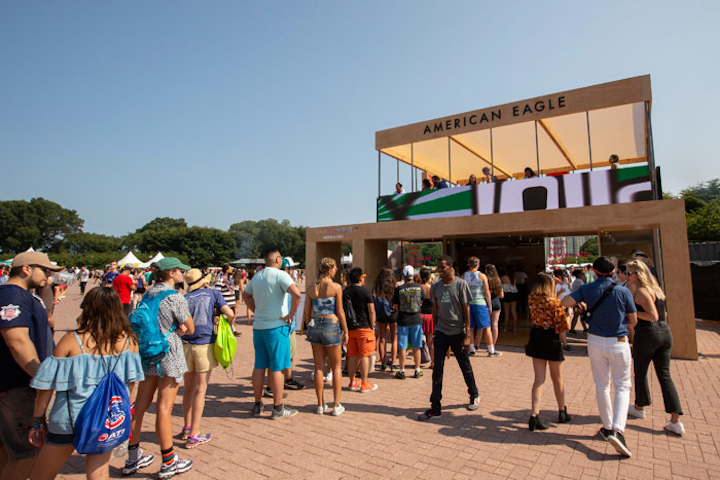 Photo: Barry Brecheisen/BizBash
American Eagle at Lollapalooza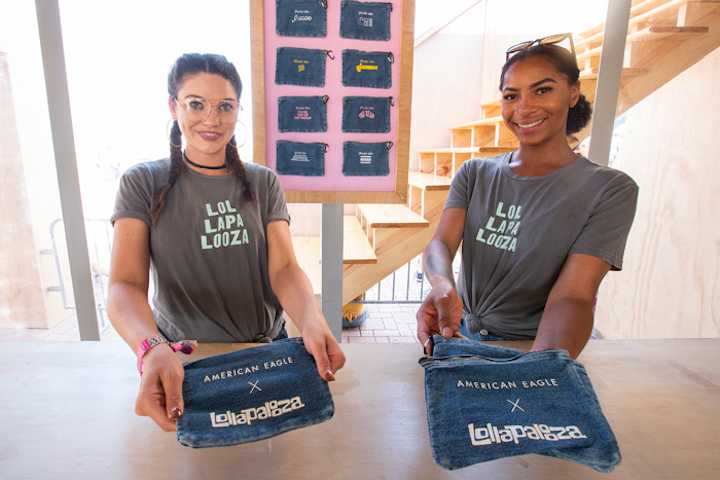 Photo: Barry Brecheisen/BizBash
Art of Everyone at Lollapalooza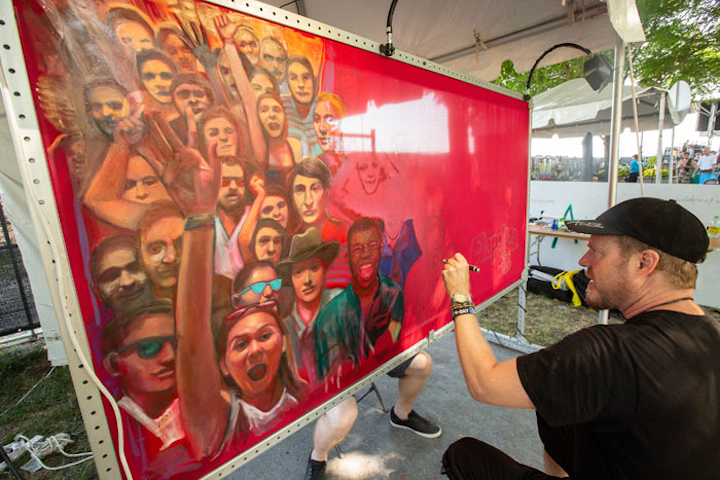 Photo: Barry Brecheisen/BizBash
Bai at Lollapalooza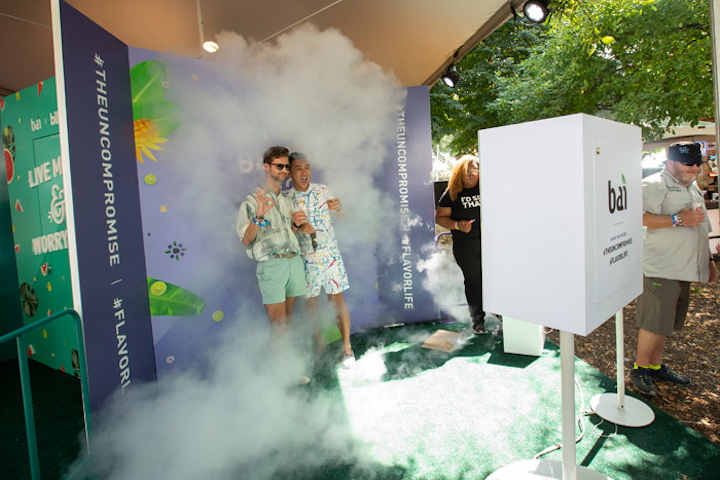 Photo: Barry Brecheisen/BizBash
Bai at Lollapalooza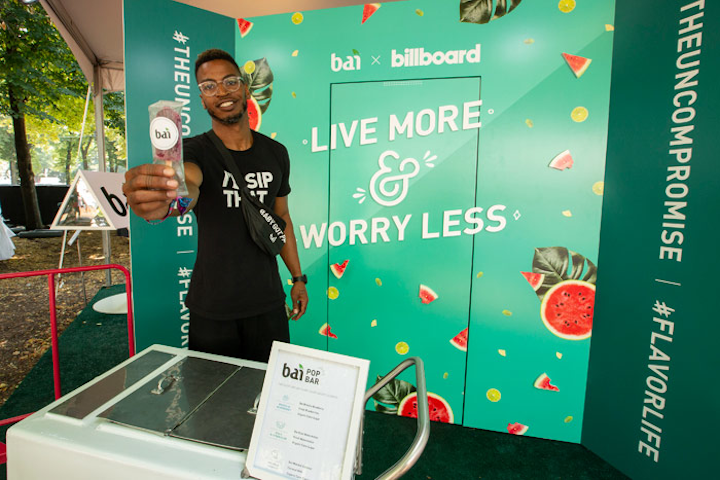 Photo: Barry Brecheisen/BizBash
N.B.A. at Lollapaloza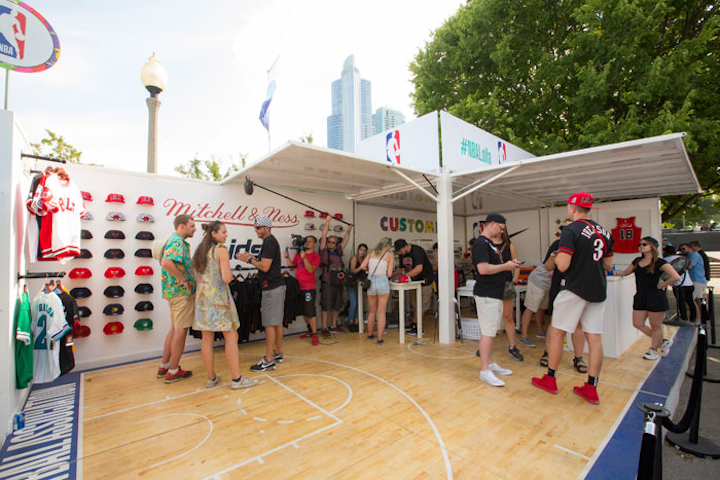 Photo: Barry Brecheisen/BizBash
Tito's at Lollapalooza
Photo: Barry Brecheisen/BizBash
Tito's at Lollapalooza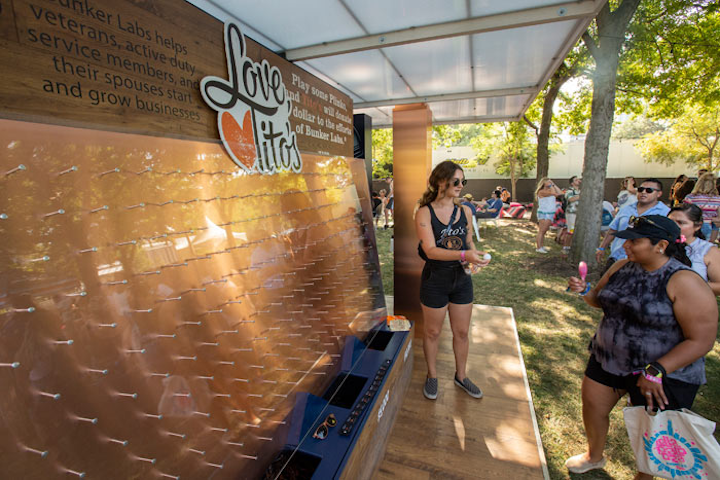 Photo: Barry Brecheisen/BizBash
Tito's at Lollapalooza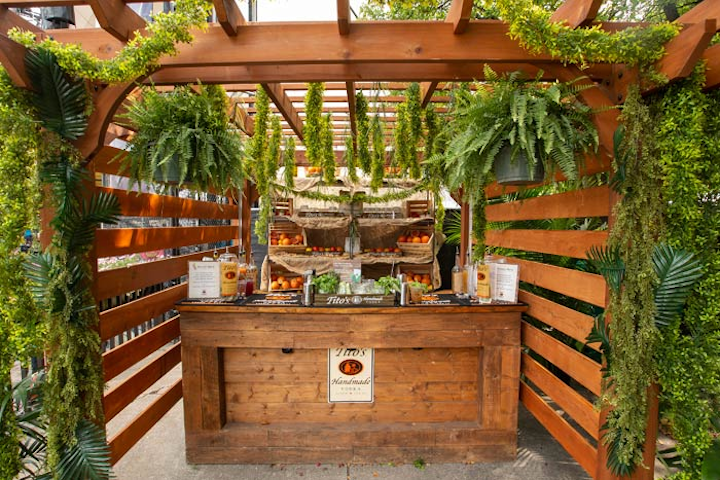 Photo: Barry Brecheisen/BizBash
Toyota at Lollapalooza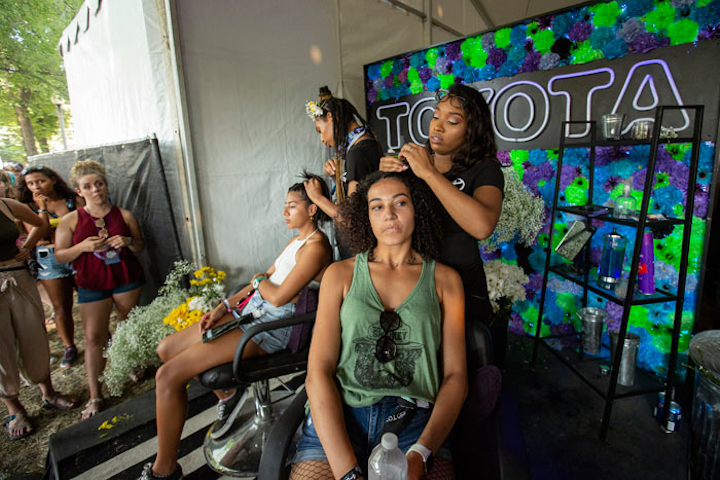 Photo: Barry Brecheisen/BizBash
Toyota at Lollapalooza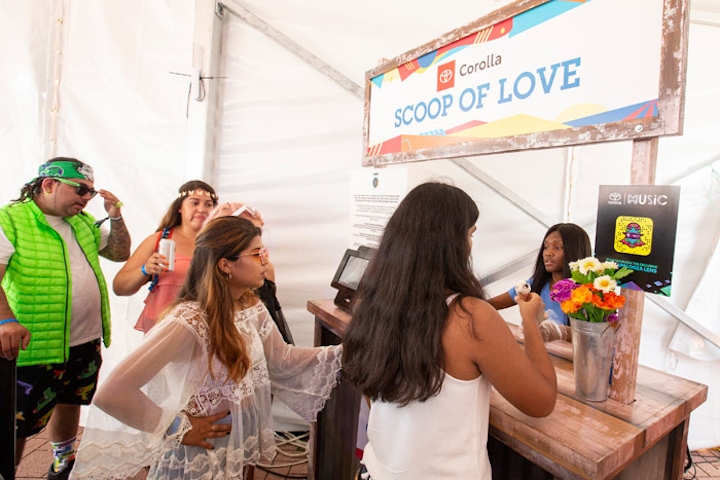 Photo: Barry Brecheisen/BizBash
Toyota at Lollapalooza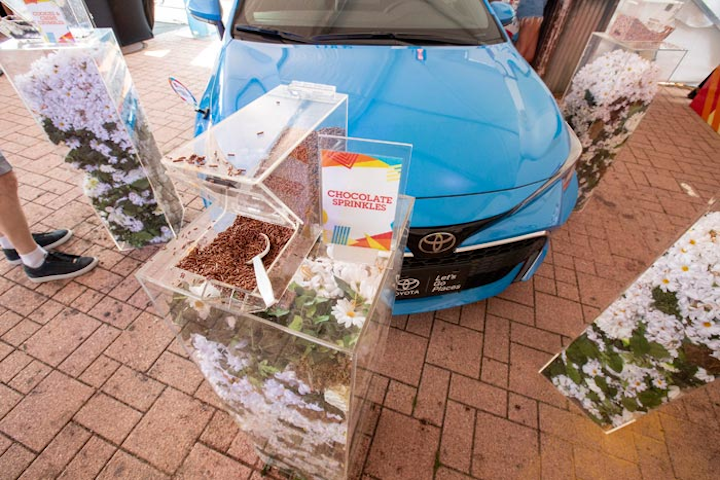 Photo: Barry Brecheisen/BizBash
Featured Venues/Suppliers: