Art Basel Miami Beach Returns to the Convention Center with Big Sponsors
The famed international art fair returned to the convention center for its seventh annual four-day festival.
December 9, 2008
Marking its seventh year stateside, Art Basel Miami Beach, along with multiple sanctioned satellite exhibits, took place at the Miami Beach Convention Center from December 4 to 7. The art fair attracted visitors, artists, and collectors from around the world, and many big-name sponsors contributed transportation, decor, and even the creation of new venues to house exhibits.

The main sponsor of Art Basel Miami Beach since 2002, UBS continued its support this year, though on a smaller scale than in the past. As previously reported, the international banking giant reduced the number and budgets of its peripheral events and dinners following a $60 billion bailout it received from the Swiss National Bank.
In a statement to the press, Robert Wolf, chairman and C.E.O. of UBS Group Americas, emphasized the company's continued commitment to the arts and Art Basel. "UBS is proud of our long-standing relationship with Art Basel and Art Basel Miami Beach, and we are pleased to renew a multiyear partnership as the main sponsor of both art shows," he said.

Other top sponsors made their presence known through private lounges in the Art Collectors Lounge at the convention center; names like NetJets, the Fontainebleau hotel, AXA Art, Cartier, and Flagstone Island Gardens participated. The lounges served as hubs for V.I.P. dealers, collectors, and artists to meet, deal, and eat at the café provided by Centerplate.

In addition to its private lounge, the Fontainebleau set up a mini spa offering relaxation treatments, as well as small promotional booth in the public lounge between halls C and D in the convention center lobby. The area also featured a bookstore, food court, and the Davidoff Cigar Lounge, as well as a selection of art publications and newspapers for attendees.

Across the street, Cartier constructed a 4,000-square-foot, four-story Cartier Dome on the grounds of the Miami Beach Botanical Gardens. Created specifically for Art Basel, the dome housed David Lynch's "Diamonds, Gold, and Dreams" film installation and signature Cartier jewelry, and served as the debut spot for two new collections from the famed jewelers.

Though based at the convention center, Art Basel spread throughout Miami Beach to Lummus Park and the future site of Flagstone Island Gardens Resort for Art Projects' seven outdoor installations, Collins Park for Art Positions' 20 shipping containers-turned-galleries and Art Perform's live art program-and to the beach itself with a special sand sculpture created behind the Sagamore hotel as part of the Art Hotel.

This year's fair drew more than 40,000 people, 18,000 journalists, and 2,000 artists from 33 countries to Miami Beach. Art Basel will return to the Magic City from December 3 to 6, 2009.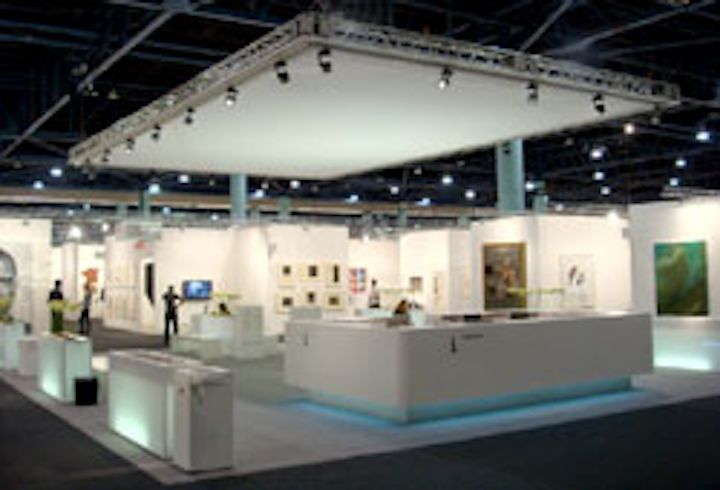 BizBash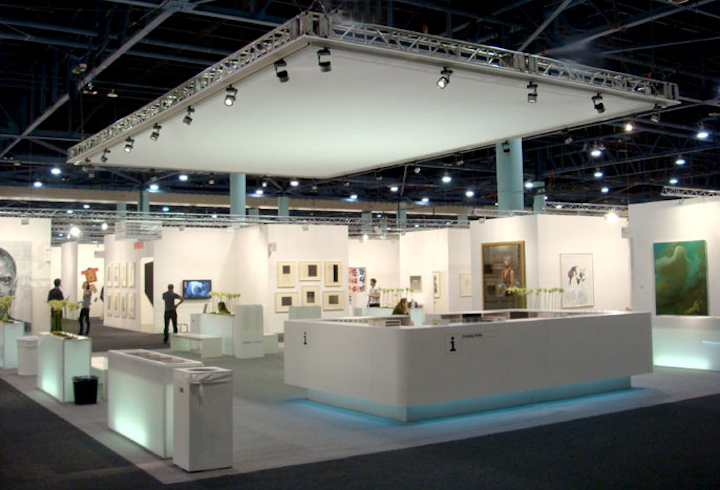 BizBash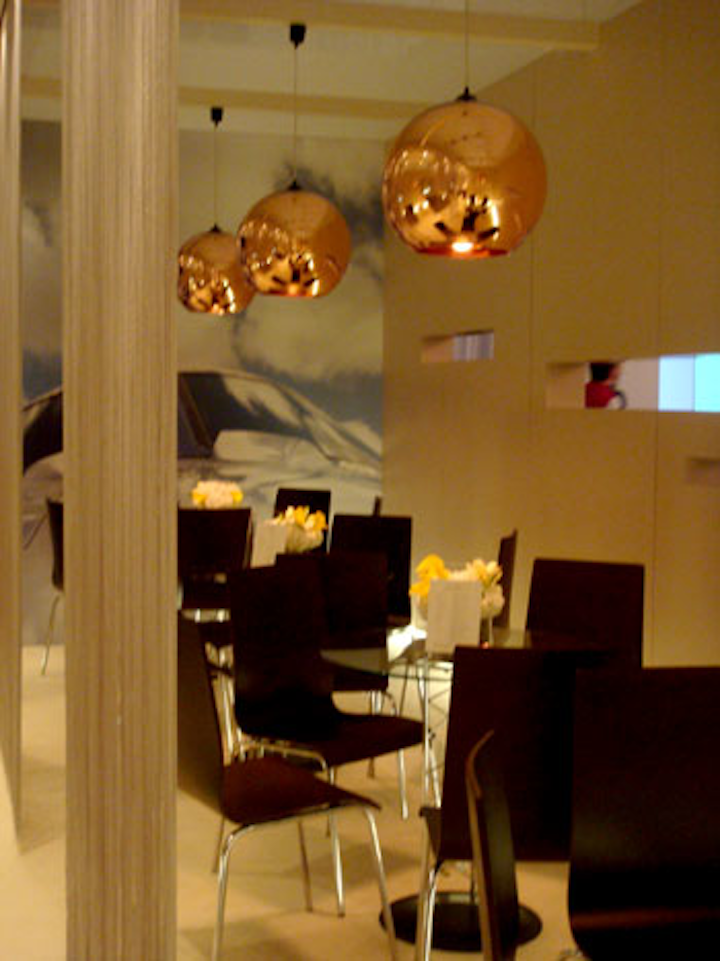 BizBash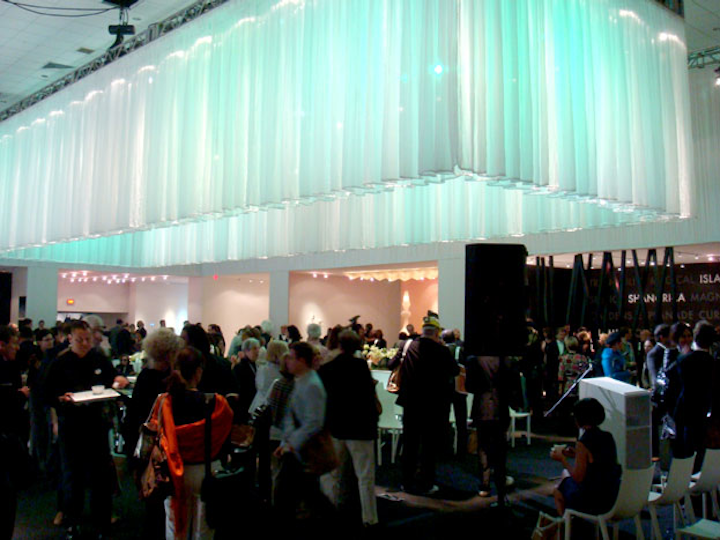 BizBash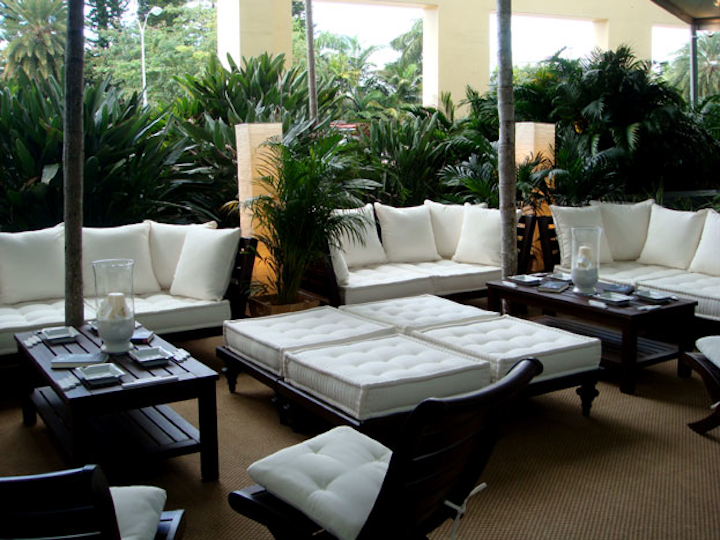 BizBash
BizBash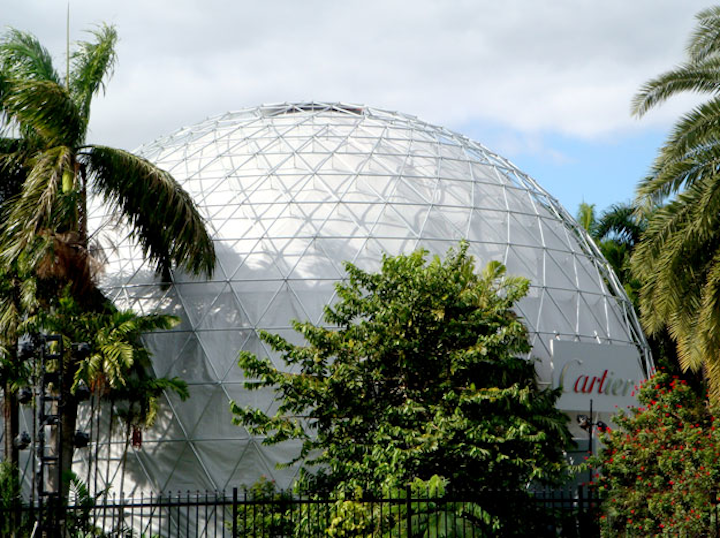 BizBash
Featured Venues/Suppliers: