SOBeFiT Publisher Partners with Tennis Channel and Pro Players For Fitness DVD Launch
March 23, 2010
SOBeFiT publisher and editor-in-chief Marta Montenegro partnered with the Tennis Channel for the launch of her new fitness DVD series, The Montenegro Method, last night at the Epic Hotel. Nearly 300 people turned out for the invite-only party, which served as the first of many tennis-themed events coinciding with the Sony Ericsson Open tennis tournament that begins today at Crandon Park on Key Biscayne.

The Tennis Channel deal came after Montenegro teamed up with three professional tennis players to appear in the workout series. "We knew it would be coming out around the Sony Ericsson Tournament, so we thought it would be a great idea to have tennis players on the DVD and to [launch] it during the tournament, which is one of the top five in the world and a top event in Miami," said Candy Tree, executive director of marketing and branding for MM Branding L.L.C., SOBeFiT's parent company.
Featured tennis pros Fernando Verdasco, Felliciano Lopez, and Carlos Moya co-hosted the party, which was also attended by other athletes and sports agents in town for the tournament. 

To raise funds for Chilean earthquake victims, Montenegro partnered with 10th ranked A.T.P. singles player Fernando Gonzalez, a native of Chile, to hold a silent auction of sports memorabilia to raise money for local charity Hogar de Cristo. SOBeFiT also sold a limited number of tickets for $1,000 each, which combined with the silent auction generated $9,000 for the charity.

Danielle Dotzenrod, host of Tennis Channel program Fit to Hit, served as M.C. for the night's athletic-gear fashion show, presented by Sports Authority.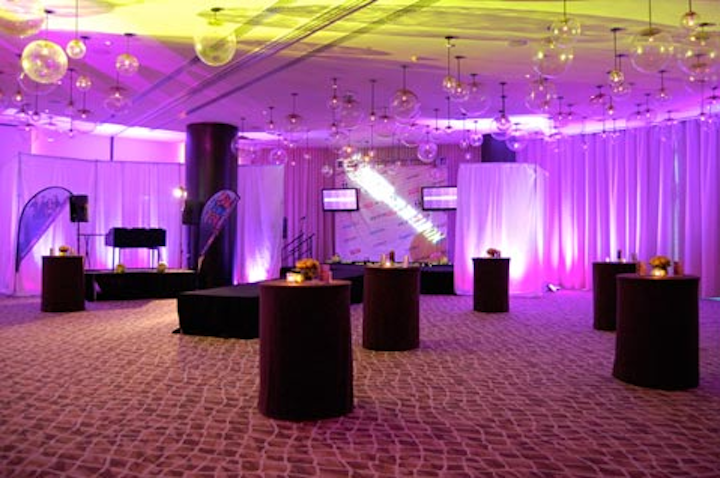 Photo: BizBash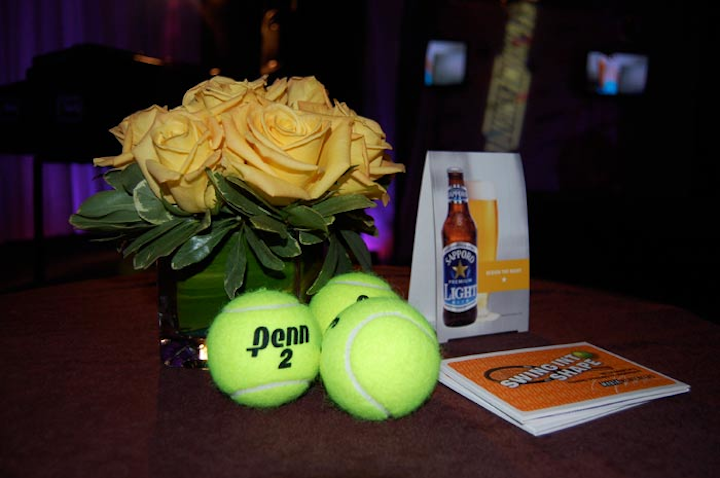 Photo: BizBash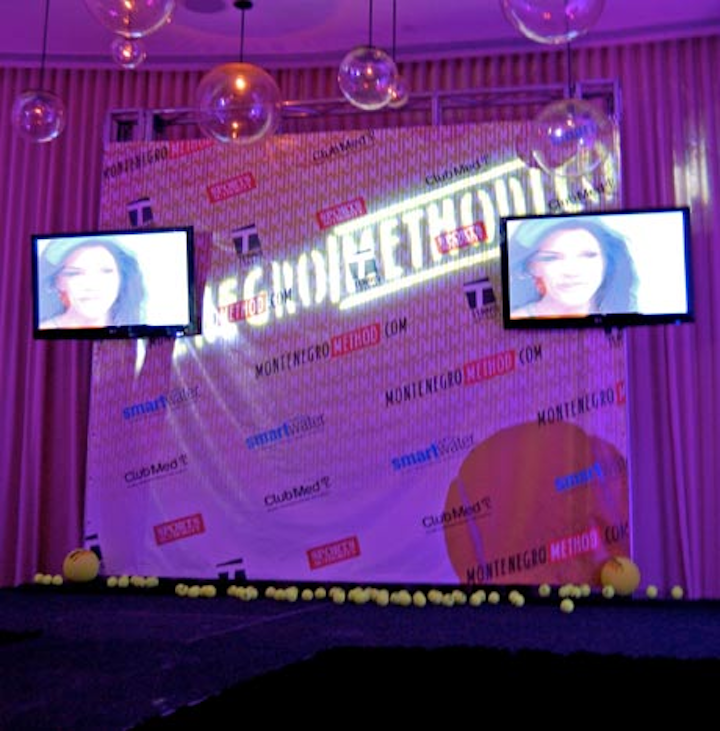 Photo: BizBash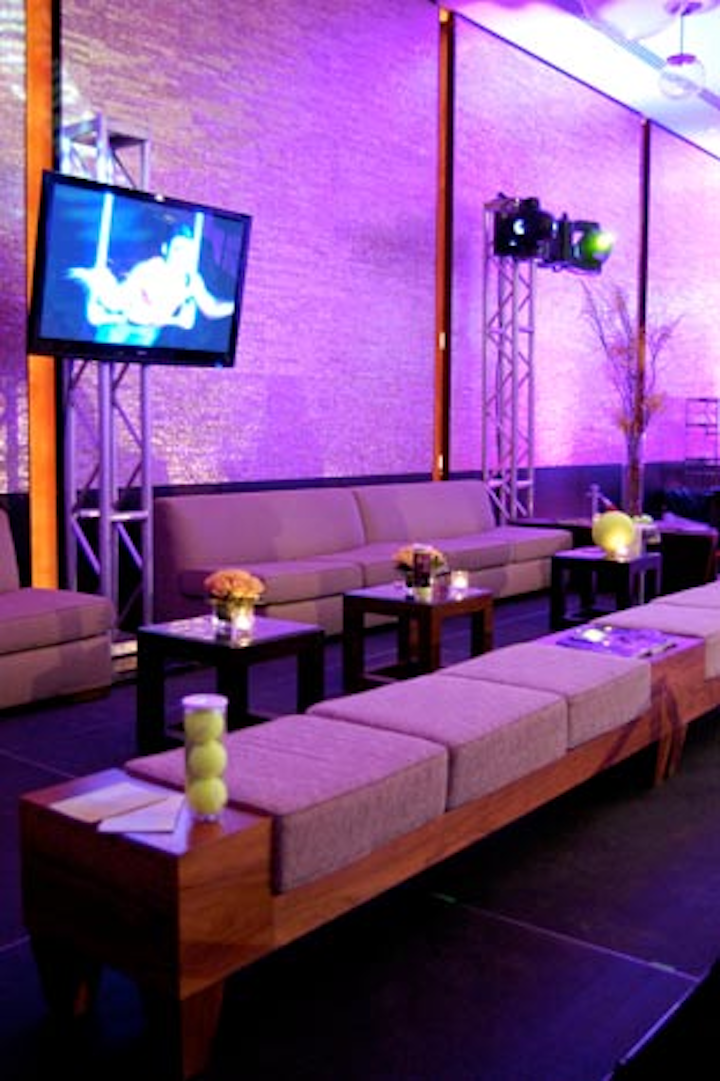 Photo: BizBash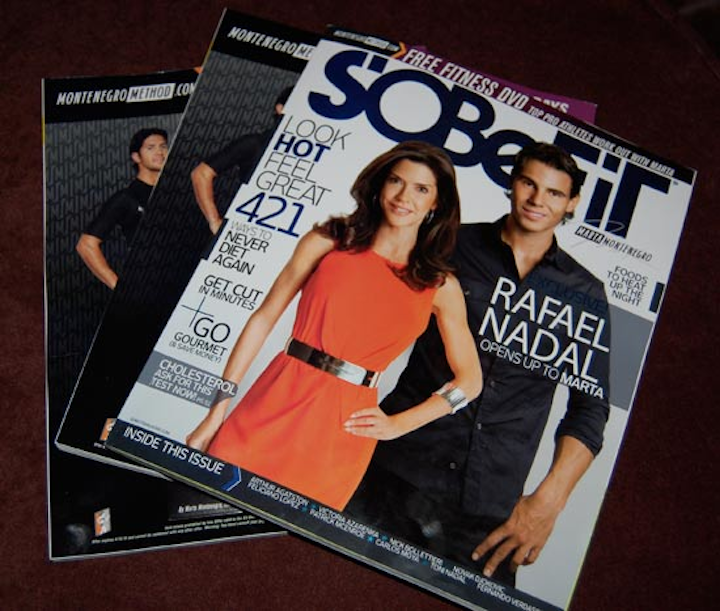 Photo: BizBash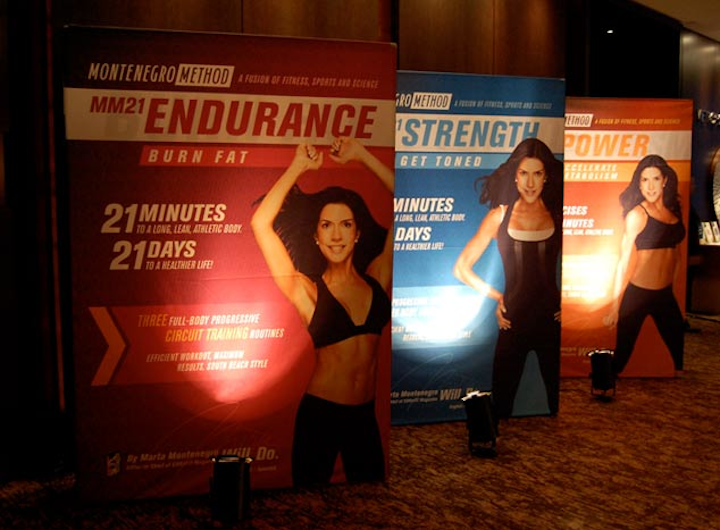 Photo: BizBash
Photo: BizBash
Featured Venues/Suppliers: