FICO Stages Conference Cocktail Party at Two Separate Venues in Downtown Miami
April 15, 2010
International consulting firm and decision management company FICO is hosting its annual world conference in Miami this week at the InterContinental Miami downtown. The four-day event, which began Tuesday, attracts banking and insurance experts from around the world to participate in risk assessment seminars, educational programming, and speaker panels.

On Wednesday night, about 700 of the conference's 800 delegates headed to a cocktail party in Bayfront Park, the first of two venues for the night.
"The delegates are going to sit in session all day, and they want to get out and see something of the city, so we try to find a really great place or unusual building for our event and chose the [Alfred I.] Dupont building because of the Art Deco history and the fact that it's a historical landmark," said Joy Thomas, senior events manager for FICO. "The weather in Miami's so great, we decided to [start at the park] to get people in the fresh air and show them a bit more of the city." 

Local destination management company AOM Events used the park's plaza for the cocktail reception. Working with a Latin theme, New Century Dance Company provided costumed dancers and drummers to entertain guests.

About 30 minutes after arrivals, a police escort and the dancers and musicians paraded the guests down East Flagler Street to the Alfred I. Dupont Building for the second half of the party. AOM transformed the former bank into a white-and-black Miami club scene on one side and Havana-inspired lounge on the other.

The club side had dinner tables draped with geometric printed black and white linens, white floral centerpieces accented with strings of crystals, and oversize white palm trees. Mena Catering set up various food stations, including a full salad and tapas bar, miso-glazed scallops, short ribs, and baby lamb chops. The dessert bars were housed in the bank's vault and included Reese's peanut butter cup lollipops, macaroons, mini key lime pies, and other bite-sized desserts.

The other side of the venue housed the DJ booth, dance floor, multiple lounge areas of white leather couches and ottomans, and the main stage. Throughout the night guitarists, dancers, and singers performed for guests and provided salsa lessons.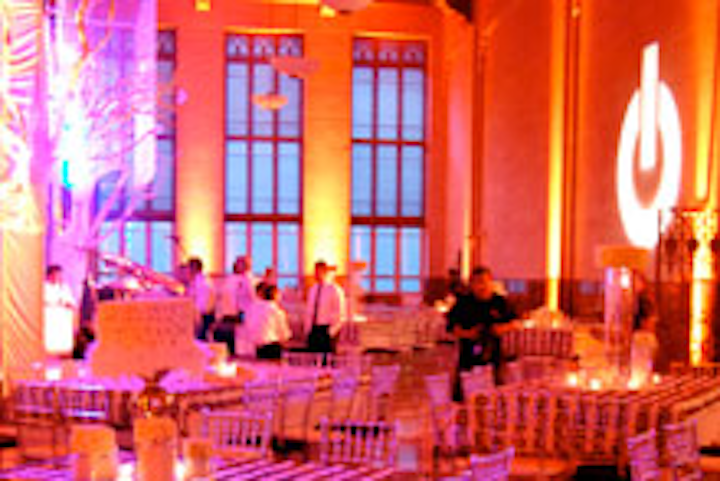 Photo: BizBash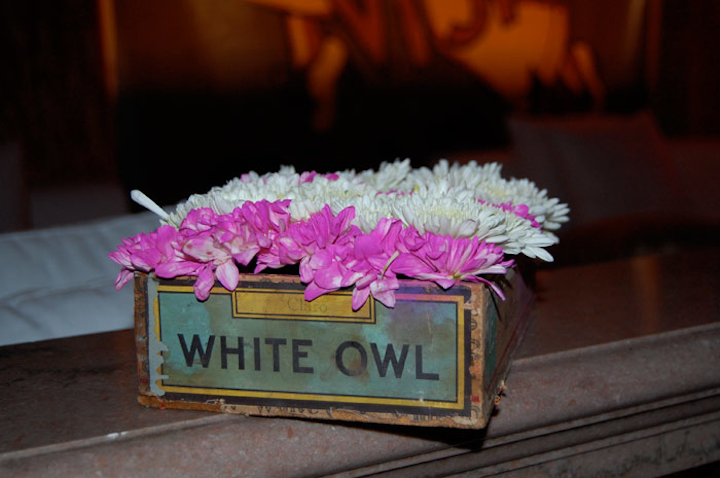 Photo: BizBash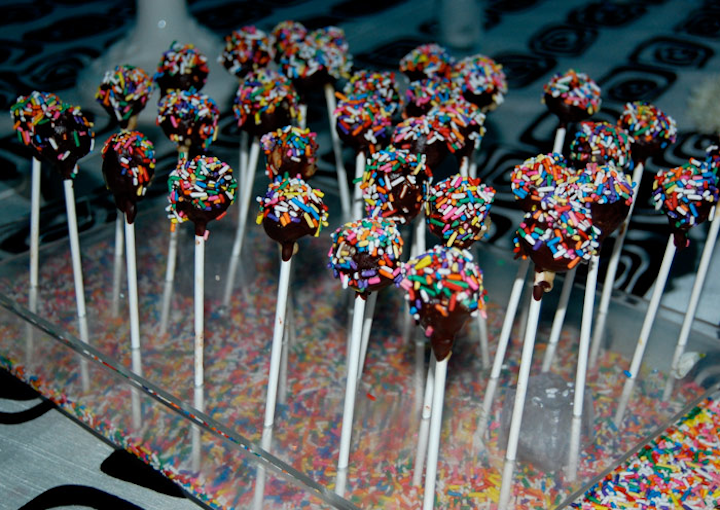 Photo: BizBash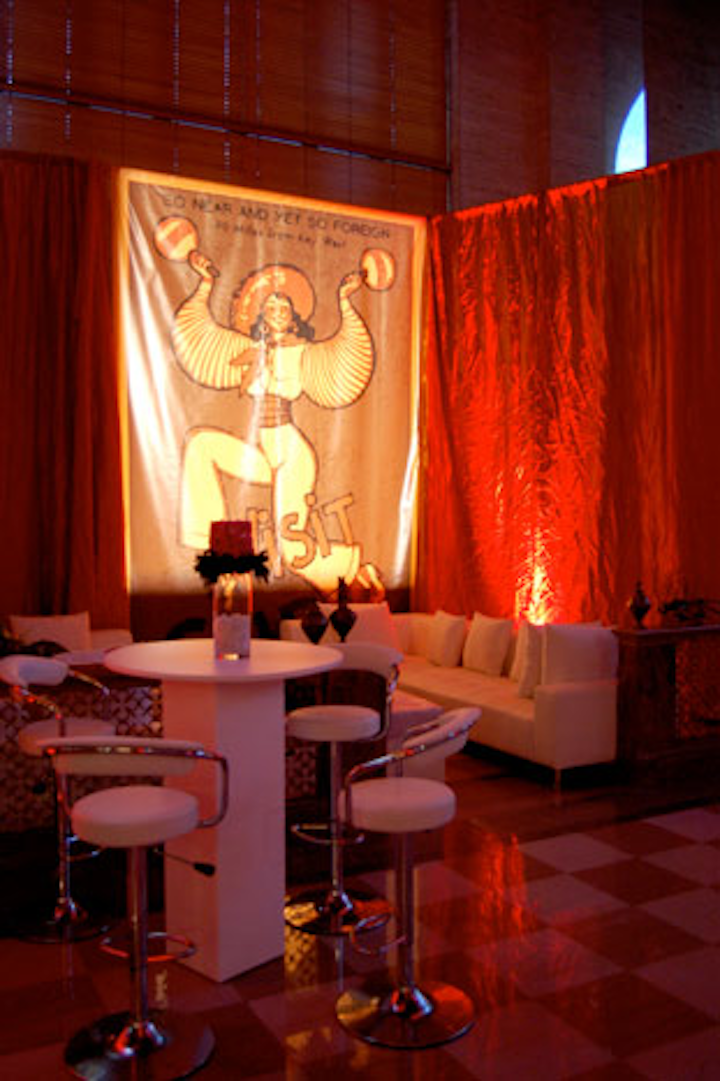 Photo: BizBash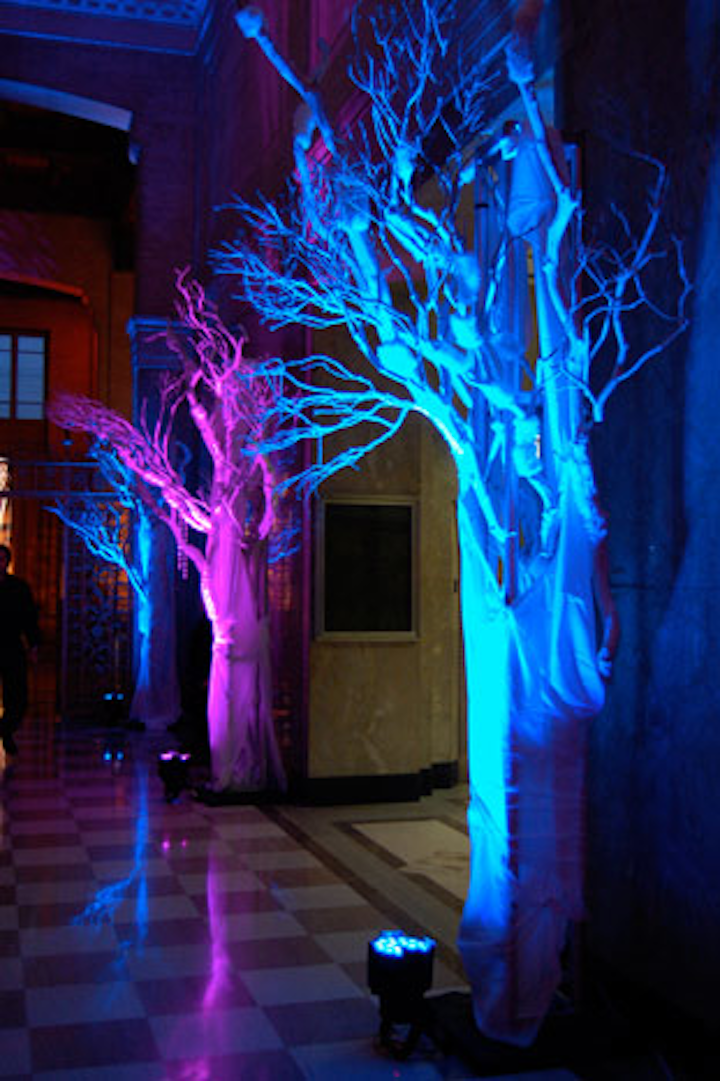 Photo: BizBash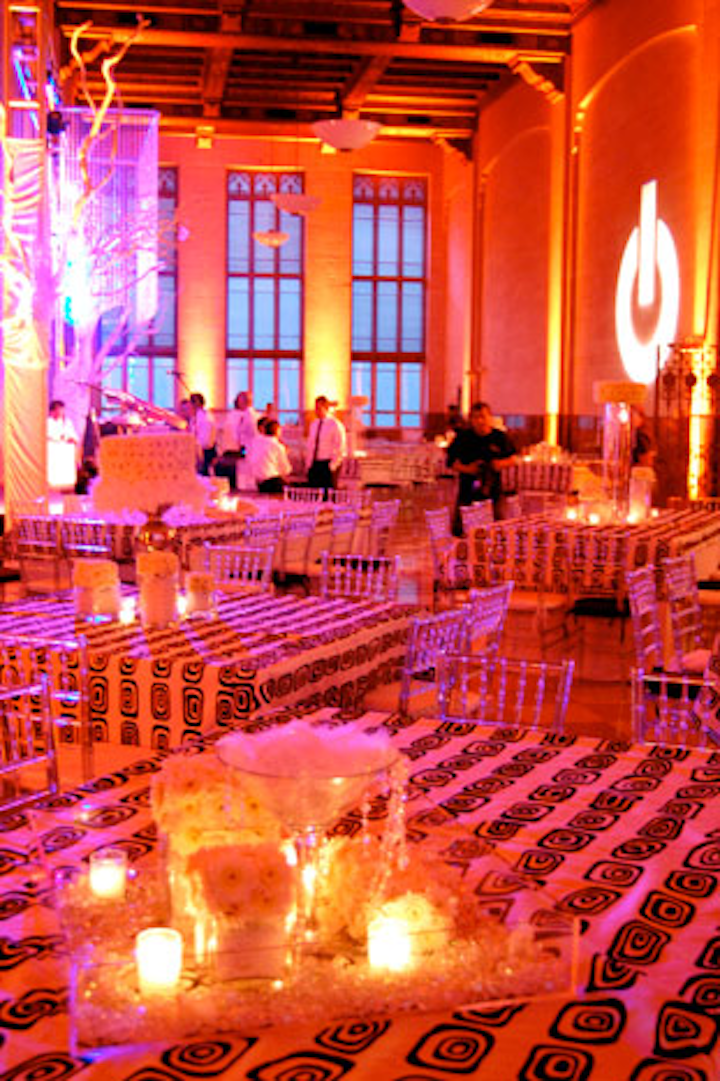 Photo: BizBash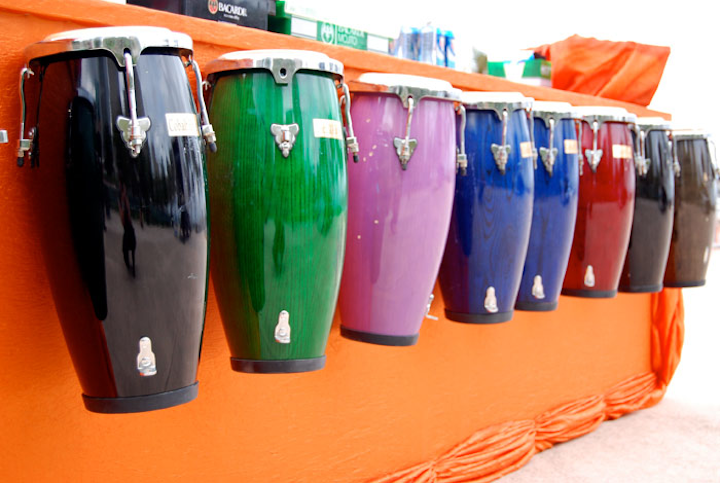 Photo: BizBash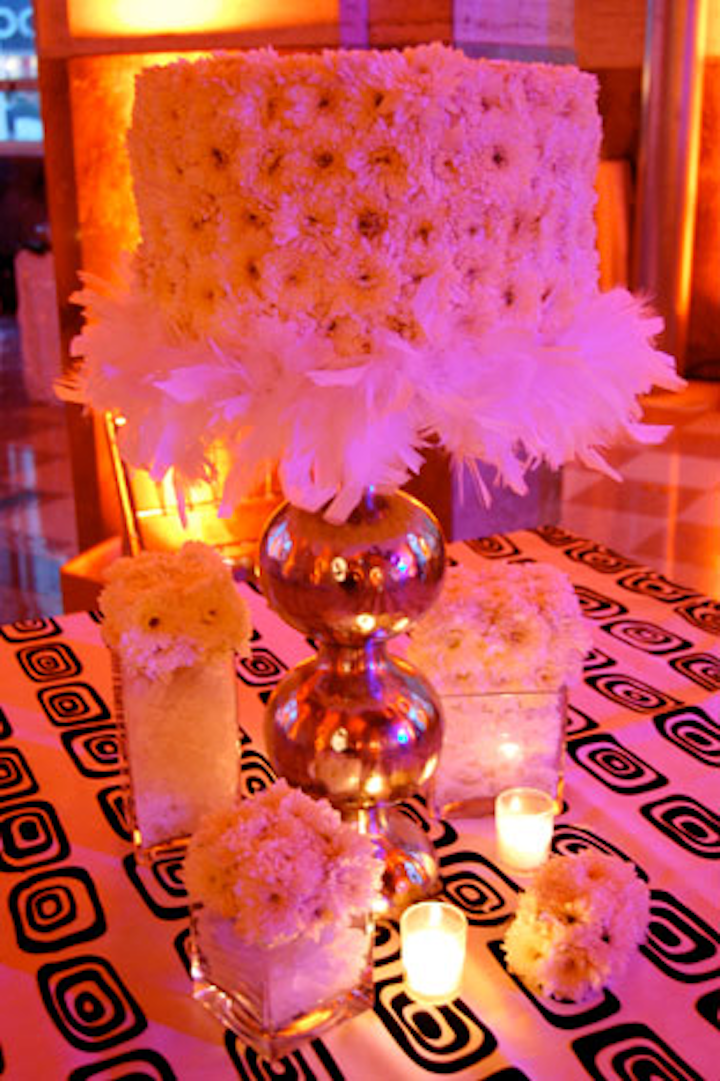 Photo: BizBash
Featured Venues/Suppliers: