To Increase Ticket Demand, Zo's Summer Groove Caps Seats at Benefit Dinner
July 27, 2010
Zo's Summer Groove, the annual five-day fund-raiser hosted by N.B.A. all stars Alonzo Mourning and Dwyane Wade, returned to the Seminole Hard Rock Hotel and Casino Hollywood on July 17 for its 14th benefit gala. After attendance reached nearly 980 people last year, organizers capped the number of this year's seats at 800 to increase demand for tickets and in turn the amount of money raised for the hosts' namesake charities.

"It's all about supply and demand," said the event's sponsorship manager, Tod Roy. "You can keep putting more tables, but that doesn't make it a hot ticket." Roy added that table prices have increased from $2,500 to $5,000 in the past few years and he hopes to increase that number to $10,000 in the future.
Organizers also introduced a new 30-day online auction that began June 25 in an effort to raise additional funds from supporters who couldn't attend the gala, many of whom are seasonal residents in Miami, and sports fans around the country.

The dinner returned to the property's Hard Rock Live arena, which was draped to disguise its stadium seating. The Hard Rock's special events team, led by director Susan Renneisen, utilized lighting and reflective surfaces like crystals and mirrors to bring the "Fuego y Agua" (fire and water) theme to life. Silver satin linens covered the tables, which Renneisen topped with white Fender guitars signed by Mourning and Wade that were later included in the live auction with final bids ranging from $200 to $1,500 to bring in a total of $25,410.

Though final tallies were not yet available, the event raised $158,000 through its live and silent auctions, guitar sales, and raffle. All proceeds at the benefit dinner, as well as preceding golf tournament, comedy night, and finale block party on July 18 will be donated to the Alonzo Mourning Charities and Wade's World Foundation.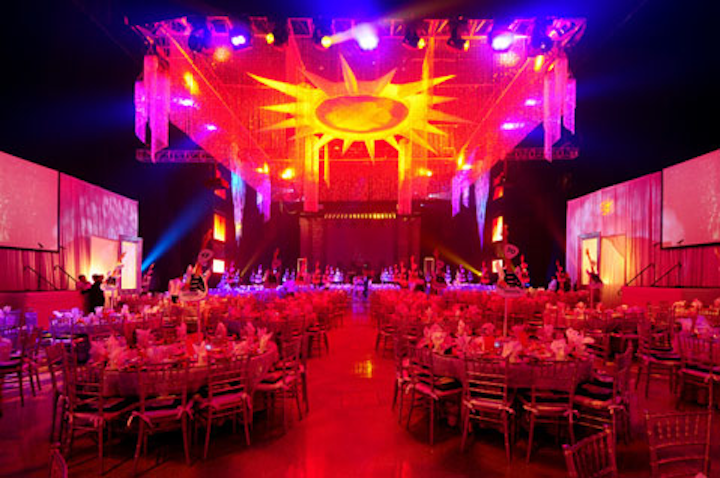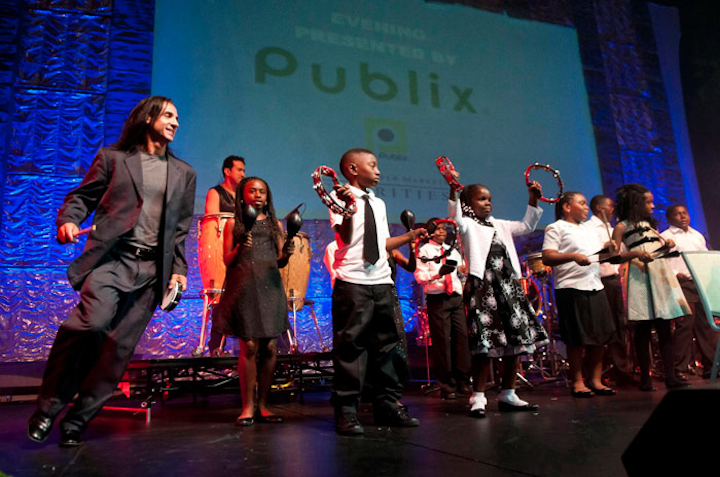 Photo: Mitchell Zachs
Featured Venues/Suppliers: