iRenew Bracelet Debuts New Collection With Poolside Party at Private Estate
July 28, 2011
On July 16, iRenew Bracelet launched its new color accessories line at Villa Vecchia, a private estate on Miami Beach. The maker of bracelets, said to promote balance, strength, and endurance, held its iRenew Beauty Bungalow event during Miami Swim Week to take advantage of those in town for the fashion shows. The estate not only served as the location for the brand's afternoon beauty retreat, but also for the Shay Todd swimwear show that evening. "From the flip-flop flowers to the beach balls, BrandLink wanted to recognize the bracelets in a very relaxed environment," said Carol Bell, co-owner of BrandLink Communications, which led both production and PR efforts and worked with iRenew co-founders Gus Renny and John Merritt on the invite-only event.
More than 80 guests, comprised of Swim Week followers, local and national press and photographers, and celebrities like Maria Menounos, flocked to the estate to enjoy healthy bento box lunches provided by Thierry's Catering, sweets from Mischa's Cupcakes, VnC cocktails, Voga Italia wine, and 28 Black energy drinks. Additional daybeds and chaise lounges from Nuage Designs and Bubble Miami provided ample seating next to high-top tables. The tables were decorated with iRenew bracelets draped over pieces of coral reef, Menounos's new book, The EveryGirl's Guide to Life, and floral arrangements in the shape of flip-flops from 1-800-Flowers.
iRenew-branded pillows and chair covers captured orange, green, and white hues from the new bracelet collection. "The inspiration for the event decor came from a Slim Aarons photo. We wanted to capture the feeling of poolside glamour with pops of color to highlight the launch of the new iRenew color bracelets," said Bell.
Inside the estate, guests indulged in manicures, pedicures, eyelash and makeup applications, and a hair-braiding bar presented by Rik Rak Salon. Distributed iRenew totes were filled with a 28 Black beverage, a signed copy of Menounos' book, NYX Cosmetics, and an iRenew t-shirt and colored bracelet.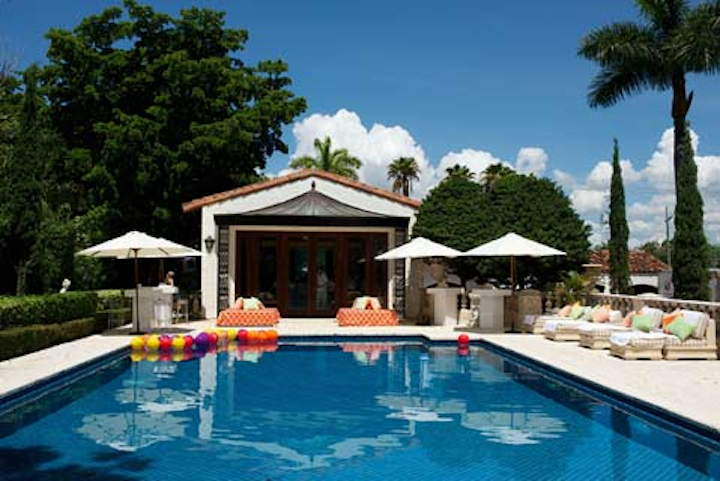 Photo: Courtesy of iRenew Bracelet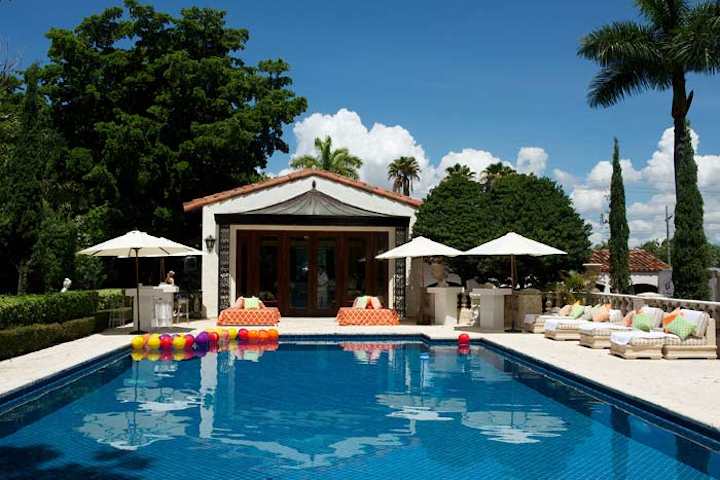 Photo: Courtesy of iRenew Bracelet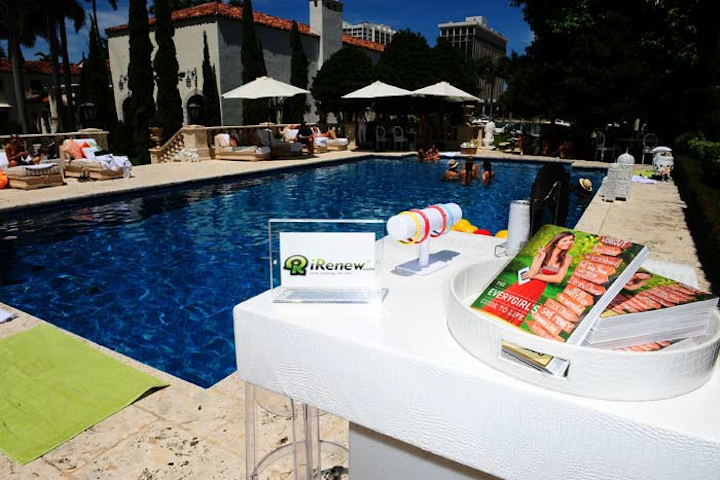 Photo: Courtesy of iRenew Bracelet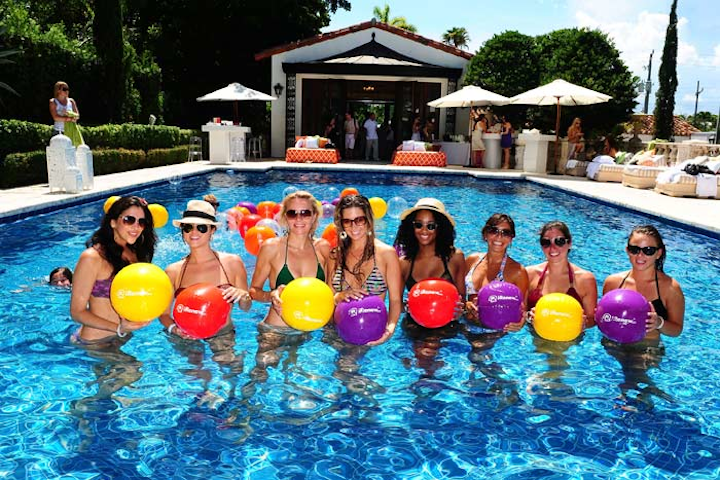 Photo: Courtesy of iRenew Bracelet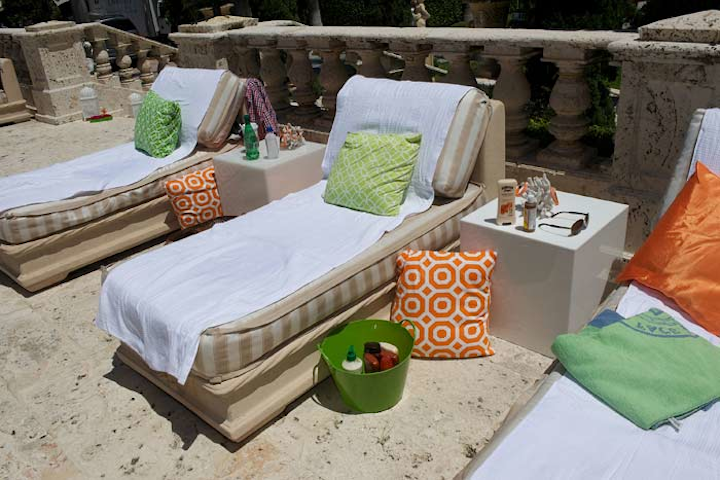 Photo: Courtesy of iRenew Bracelet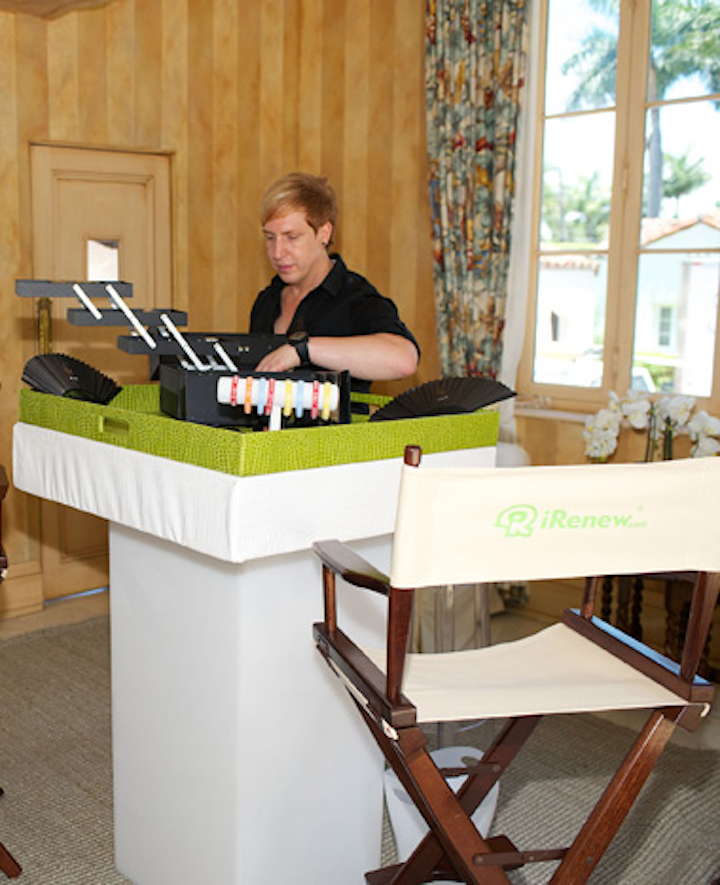 Photo: Courtesy of iRenew Bracelet
Photo: Courtesy of iRenew Bracelet
Featured Venues/Suppliers: