Miami Spice's Kickoff Event Limits Number of Attendees
August 17, 2011
For a more intimate gathering during the second annual Miami Spice Kickoff Event and Fund-Raiser, the hosts—the Greater Miami Convention & Visitors Bureau, in collaboration with the Miami Beach Convention Center and Centerplate Catering—limited the number of guests to 2,000. Total attendance for the July 28 event, which celebrated the discount restaurant program's 10th anniversary, dropped from 3,800 participants last year to 1,200 this year. Event hosts purposely limited the number of attendees because of overcrowding and long lines at last year's tasting.
For the event's second installment, organizers priced tickets at $50 for advanced purchases for general admission and $125 for the V.I.P. reception (same-day sale prices rose to $100 for general admission and $200 for the V.I.P.). Prior to the event, Brustman Carrino Public Relations led efforts to execute ticket sales by advertising the ticket giveaways, hosted cooking segments, and interviews with chefs that taking place at the celebratory kickoff.
Thirty-seven restaurants participated in the kickoff event, including chef Michael Schwartz of Michael's Genuine Food & Drink, chef Douglas Rodriguez of De Rodriguez Cuba and Ola Restaurant, Mark Randazzo of Randazzo's Little Italy, and event newcomer Tom Azar of City Hall. Attendees listened to live performances by jazz flutist Nestor Torres while tasting food.Those who purchased V.I.P. tickets had the chance to view live performances by Cirque Eloizé and received gift bags printed by HSA Enterprises filled with a 10-year commemorative Miami Spice Nestor Torres CD, a Cirque Eloizé cup, a Stella Artois recipe book, and postcards.
Miami Spice's participating restaurants are offering meals priced at $22 for lunch and $35 for dinner through September.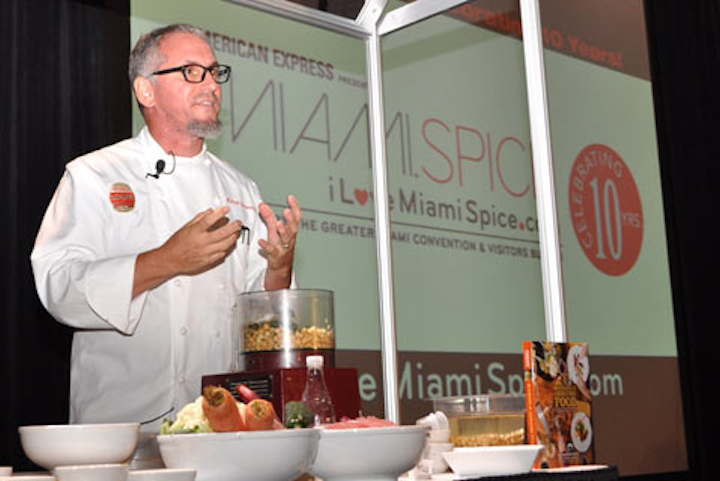 Photo: Manny Hernandez
Photo: Manny Hernandez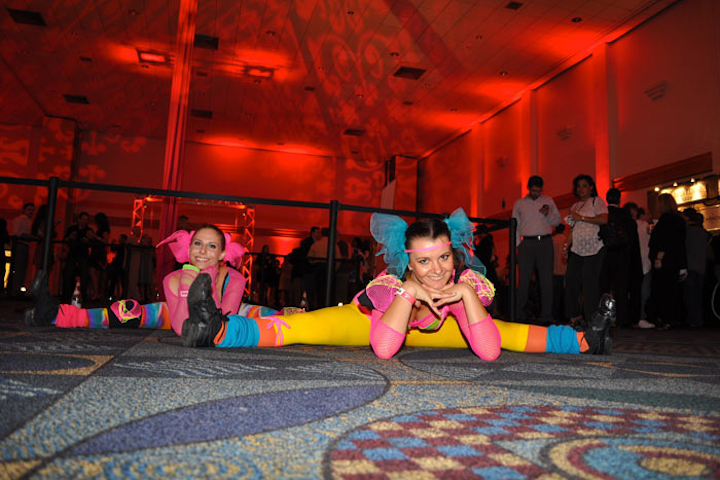 Photo: Manny Hernandez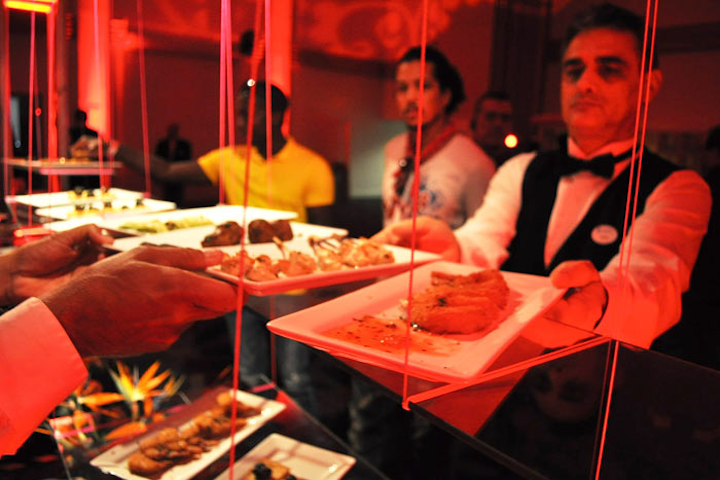 Photo: Manny Hernandez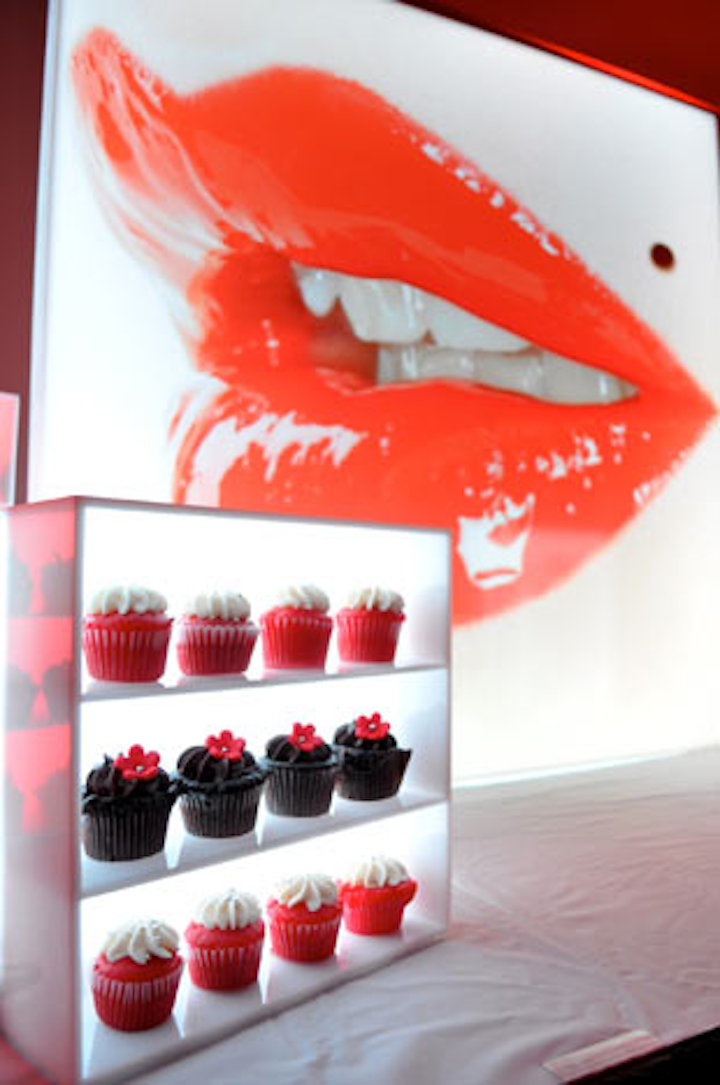 Photo: Manny Hernandez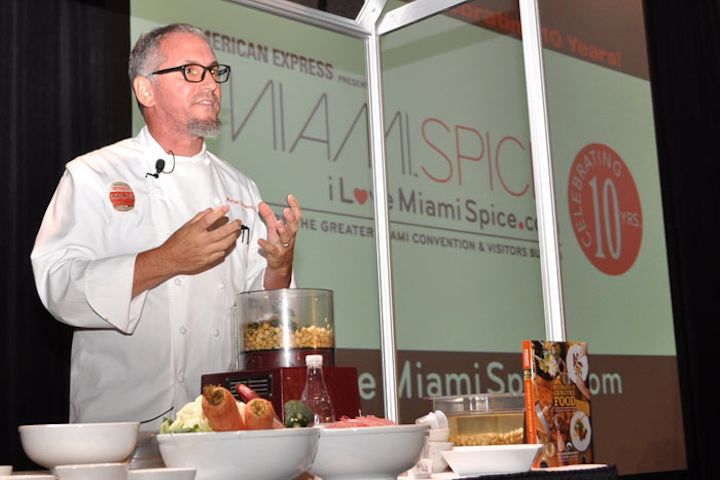 Photo: Manny Hernandez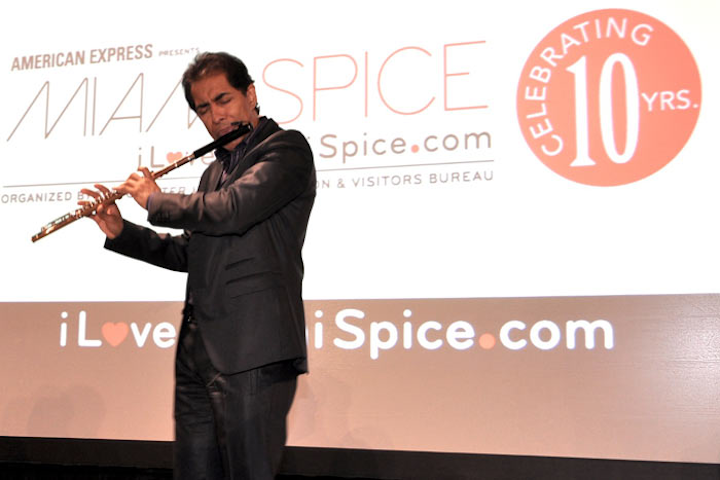 Photo: Manny Hernandez
Featured Venues/Suppliers: