Tony Bennett Gala Drapes Vizcaya Museum in Dramatic Lighting
March 27, 2012
The Sony Ericsson Open tennis event continues in Miami through April 1, but one of the biggest draws already took place off the court: a two-part fund-raiser hosted by Tony Bennett. On March 19, Bennett paired up with Miami businessman and philanthropist Sean Wolfington for an afternoon tennis event followed by an evening gala, with both events supporting Bennett's Exploring the Arts Foundation.
Held at the Vizcaya Museum and Gardens, the 400-person gala began at 7 p.m. with a meet-and-greet in the venue's courtyard, followed by a one-hour cocktail reception on the south terrace facing the garden. As night fell, the party moved over to the other side of the building, where producer Javier Velarde of Triton Productions worked with Atmosphere Lighting to design a dramatic backdrop for dinner, followed by Bennett's live performance.
"Sometimes when you go into a venue, you want to bring in all kinds of things in to transform it," said Velarde. "But when you go in somewhere like Vizcaya, all you have to do is make sure you light it well."
The team uplit the entire museum facade with low-profile LED lighting, alternately bathing the premises in shades of blue and purple throughout the evening. On stage, six additional lighting units provided additional background imagery, shooting beams of light upward into the sky.
"It looked like the Batman signal lighting up the sky," said Velarde. "It provided a truly dramatic backdrop without actually bringing in a backdrop."
Deep green foliage and Italian statues provided extra elegance during the 20-minute solo performance from Bennett, followed by a few duets with Spanish singer Alejandro Sans, who performed on Bennett's Duets album. Afterwards, the party continued with music from the Bryan Brothers Band, featuring top-ranked doubles players Bob and Mike Bryan.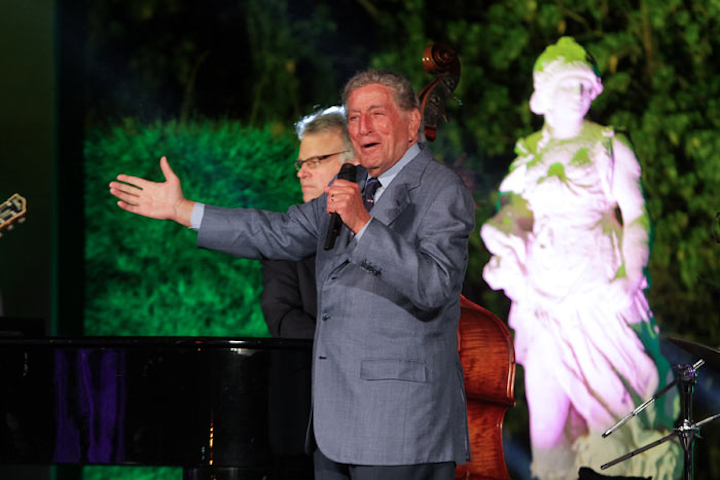 Photo: John Parra/Getty Images for Tony Bennett
Photo: John Parra/Getty Images for Tony Bennett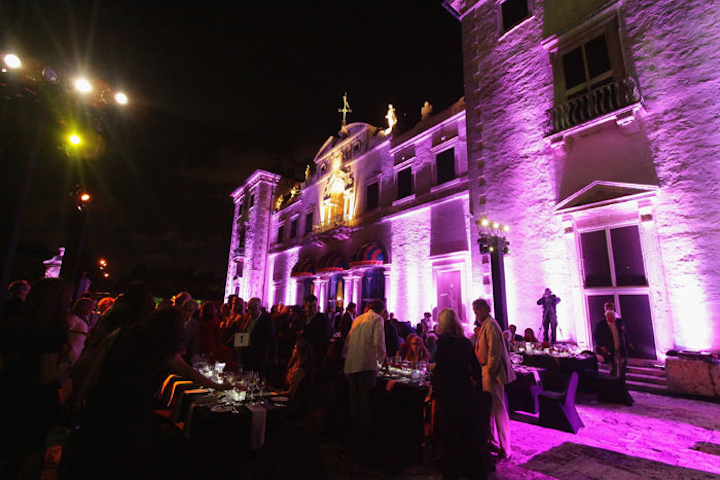 Photo: John Parra/Getty Images for Tony Bennett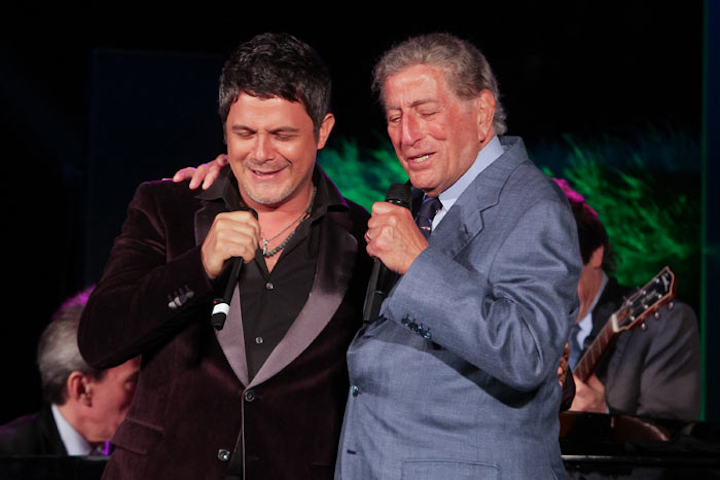 Photo: John Parra/Getty Images for Tony Bennett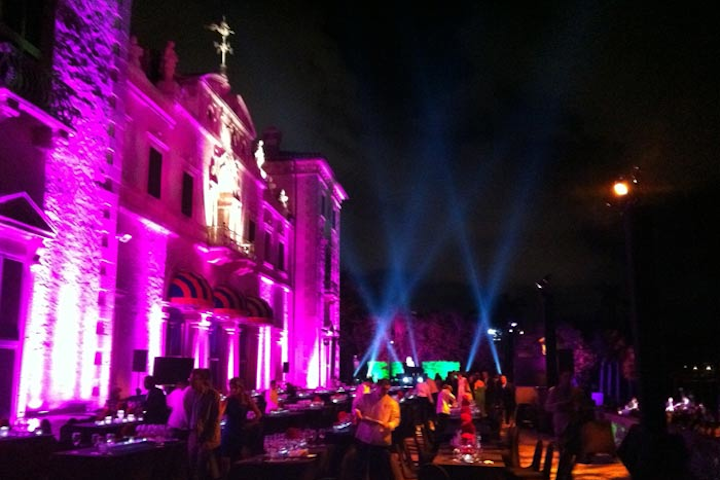 Photo: John Parra/Getty Images for Tony BennettPhoto: TK
Featured Venues/Suppliers: