Engineering Serendipity at C2
July 7, 2016
In this ultra connected day and age, what makes an event unforgettable? While a good venue and speakers help, building relationships is what makes an event memorable.
E-180 turned C2 Montreal into the world's largest collaborative learning hub this year. The results speak for themselves: 4,445 participants, 1,115 request and offers for knowledge, and 2,305 brain dates. Here's how we work our magic.
- The power of a conversation: when the magic happens

Many participants arrived at the Braindating Lounge not knowing what to expect, asking questions like "How do Brain Dates work?" and "What in the world can be used as a conversation starter?" However, after most of them had their first Brain Date, everything changed. There is something magical about connecting two like-minded people interested in the same topic who probably would have never met otherwise.

- The importance of the space: learn while you wait
What do we usually do when we have to wait? The easiest and most common behavior is to take out our phones and get lost in the never-ending email inflow. At this year's edition of C2, E-180 made sure to implement a different behavior.

Once checked-in with a matchmaker and assigned to a waiting area, participants waiting for their Brain Date counterpart actually engaged right away in a conversation with other "waiting" participants, which often resulted in spontaneous Brain Dates.
To orchestrate this, E-180 changed the waiting area by adding several meeting points inside the Braindating lounge and assigned participants to each of them.
That human touch: what makes all the difference.
A simple smile often makes all the difference in one's day. E-180's always-smiling and ready-to-help matchmaking squad warmly welcomed participants and made sure they made the most out of their networking experience by meeting the most relevant people for them.
For more information on how to engineer serendipity at your event and request a personalized demo, visit www.e-180.com/labs.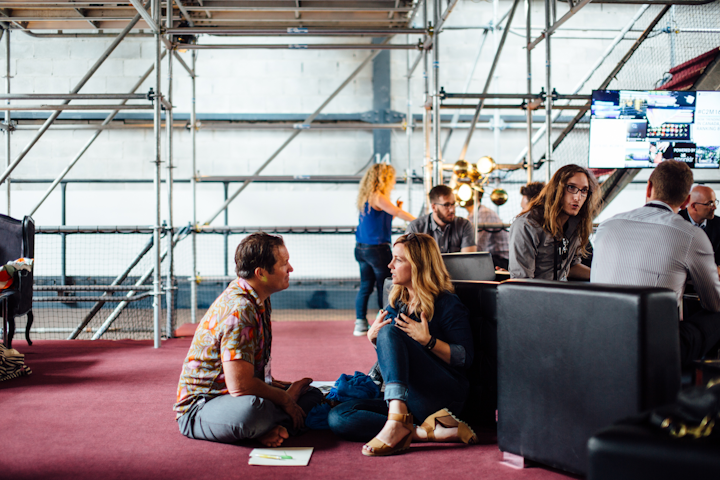 Photo Courtesy of Tadokoro Yasuko
Featured Venues/Suppliers: