Is Snooki the Bride Whisperer?
June 10, 2013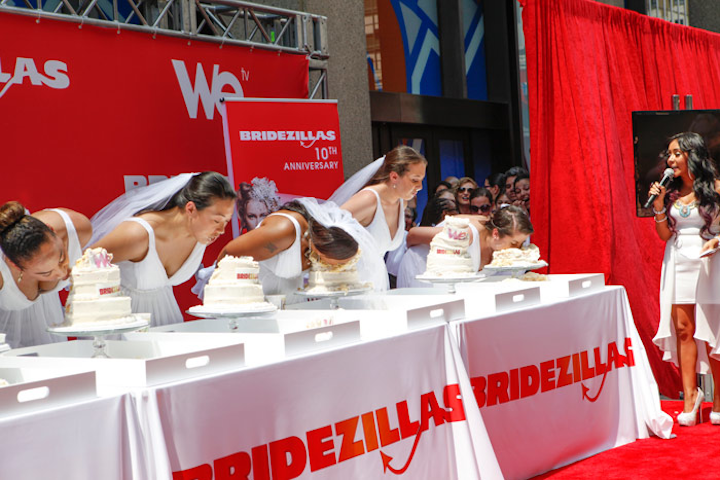 Photo: Seth Olenick/Grand Central Marketing
To mark the 10th anniversary of its popular-if-terrifying show Bridezillas, WE TV hosted a cake-eating contest at the plaza at Madison Square Garden on May 30. Grand Central Marketing produced the event, which had 10 brides-to-be competing for a grand prize of $10,000. Each engaged lady had five minutes to scarf down as much cake as she could from a three-tiered confection, with her hands tied behind her back. A bride-to-be herself, and one who's not particularly known for her grace, Jersey Shore personality Nicole "Snooki" Polizzi served as the M.C.
Featured Venues/Suppliers: