Weather Permitting
At the opening of its Manhattan Mall store, a rainstorm forced J.C. Penney to relocate its unveiling ceremony indoors and cancel others altogether.
August 4, 2009
When it rains, it pours, and an early morning sprinkle on Friday turned into an evening rainstorm that cut short the opening events for J.C. Penney's first store in Manhattan. Planned to include a full day of outdoor fashion shows and a free concert in Greeley Square Park (at 33rd Street and Sixth Avenue, opposite the store), the festivities concluded just before 4 p.m. as the weather turned. Still, what did take place—an unveiling with Mayor Michael Bloomberg, a shopping tour led by Kimora Lee Simmons, live models inside mobile store windows, and all but one of the runway presentations—had the intended effect of drawing hundreds of shoppers and a crowd of press.
"We had a complete contingency plan for the full day of activities, regardless of the weather. We had to make a difficult call to move the [morning] ceremony indoors, and we were glad that it had been fully thought out, rehearsed, and plotted for inside as well as out," said Merianne Roth, J.C. Penney's brand marketing and publicity director. "Luckily, the remainder of the day was able to go on as scheduled, with the exception of the Sleepy Rebels concert at the end of the day."
Designed to take advantage of the nearby car-free zone on Broadway, the unveiling in the morning and the 5 p.m. performance were to be staged on a large set modeled after a typical J.C. Penny façade, complete with store windows. Although the Bloomberg-hosted welcome was moved to the lobby of the mall, the permits and necessary authorization secured by event production company Eventage didn't completely go to waste. Between 11 a.m. and 3.30 p.m., the brand used the elevated platform for fashion shows and gift card giveaways.
For Roth, the marketing effort was a success, achieving its intended goals. "One of the most important things we can do is expend energy and resources to engage our consumer," she said. "Even with the threat of rain, the park was packed all day, as was the store." Friday's festivities are just part of J.C. Penney's calendar of events, and the next two months will include a number of promotional stunts—from designer appearances in the store to a block party for the Joe Joseph Abboud line.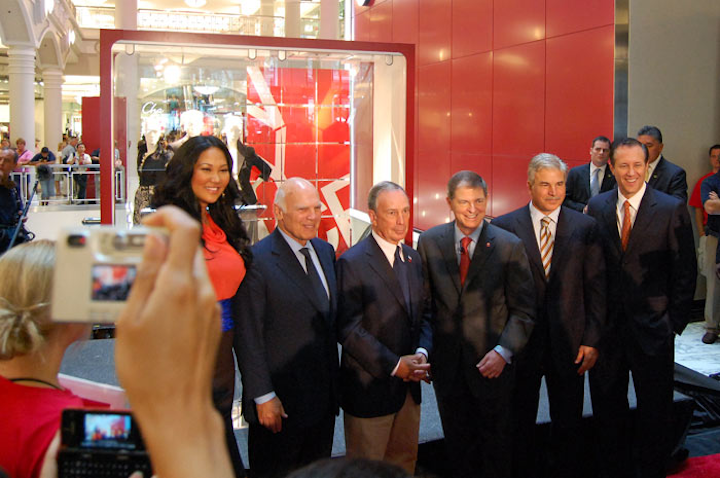 Photo: Jessica Torossian for BizBash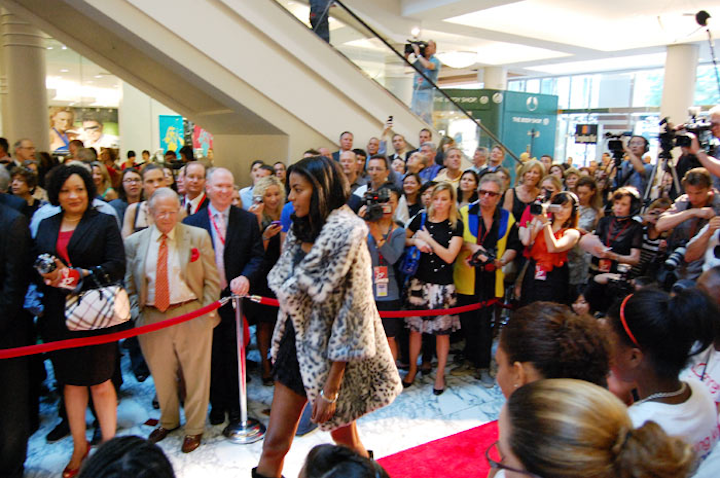 Photo: Jessica Torossian for BizBash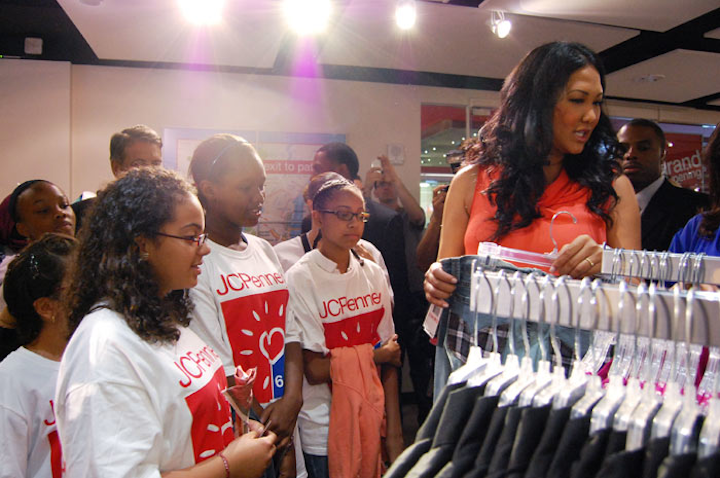 Photo: Jessica Torossian for BizBash
Featured Venues/Suppliers: