UrbanDaddy and Stoli's All-White Party Lets Guests Paint the Walls
November 30, 2012
The night started out stark white—white walls, white decor, white food, and 350 guests instructed to dress in all-white attire. The event at Openhouse Gallery on Wednesday was UrbanDaddy's "white room," an affair created in partnership with Stoli as a nod to the vodka brand's latest campaign video and its new collection of flavored products. And as the night progressed, paintbrush-wielding attendees and lighting projections gradually introduced color to the space, using walls, props, and other surfaces as their canvas.
"'Most Original' is Stoli's ongoing brand campaign as they launch an exciting new line of 'Most Original' vodka flavors," said UrbanDaddy C.E.O. Lance Broumand. "While there are no plans for other white room events at the moment, it's possible you could see more 'Most Original' parties from Stoli based on the success of this event with UrbanDaddy."

With brightly colored paint, the guests—some in protective lab coats and goggles supplied by the organizers—decorated the NoLIta venue's bare walls with cheeky drawings and musings. For more color, streams of light that reacted to sound and movement were projected onto various installations, including an 8-foot-tall replica of a Stoli bottle, while a spin-art machine allowed guests to create a piece of art to take home by squeezing a small amount of paint onto a spinning sheet of paper.
The food from Food in Motion also reflected the event's color transition, starting with a menu of all-white bites—like steamed shrimp shumai, cauliflower soup, and halibut ceviche—followed by colorful desserts, including neon-hued macaroons, red velvet cupcakes topped with multicolored icing, and fruit tartlets.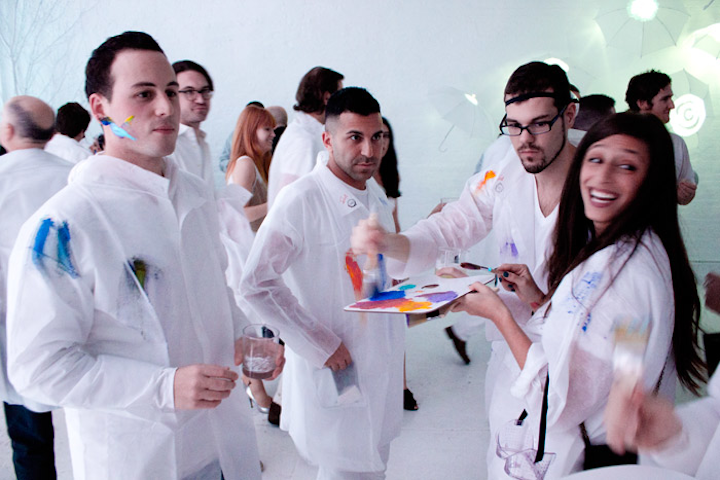 Photo: Carolyn Curtis/BizBash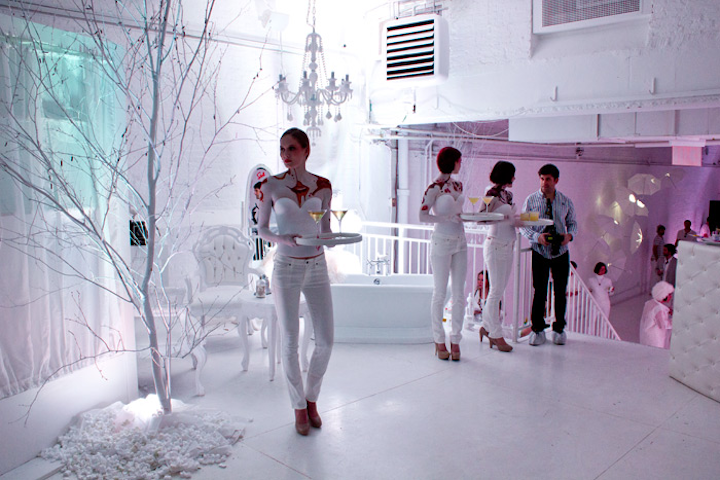 Photo: Carolyn Curtis/BizBash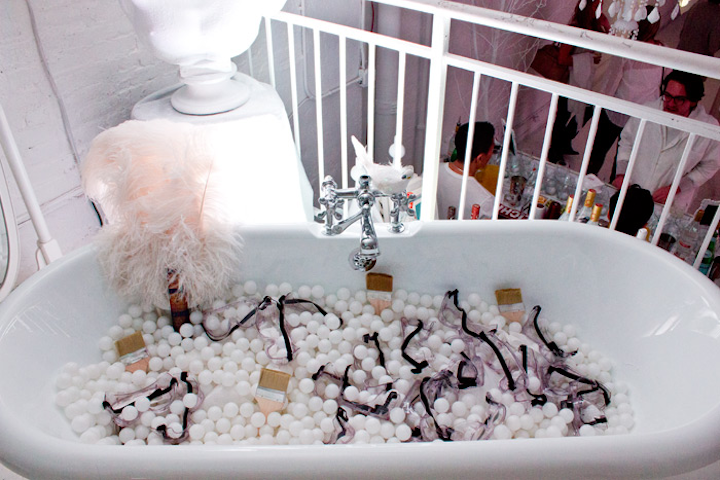 Photo: Carolyn Curtis/BizBash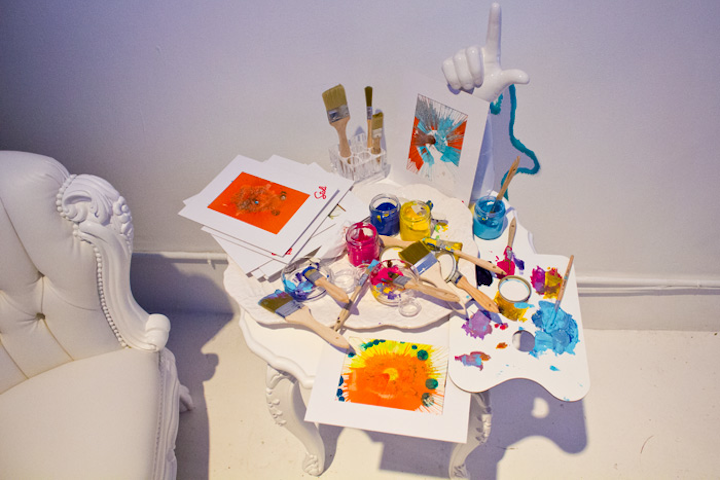 Photo: Carolyn Curtis/BizBash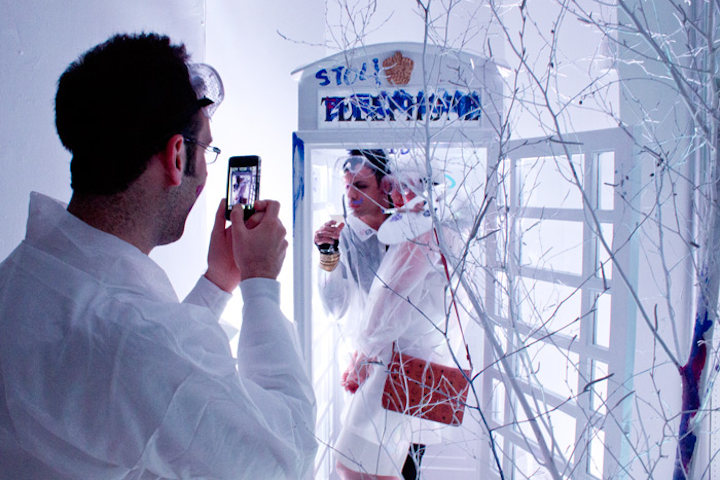 Photo: Carolyn Curtis/BizBash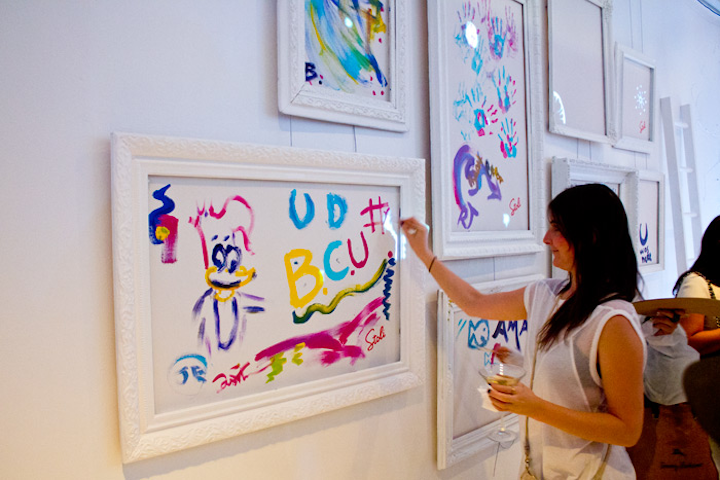 Photo: Carolyn Curtis/BizBash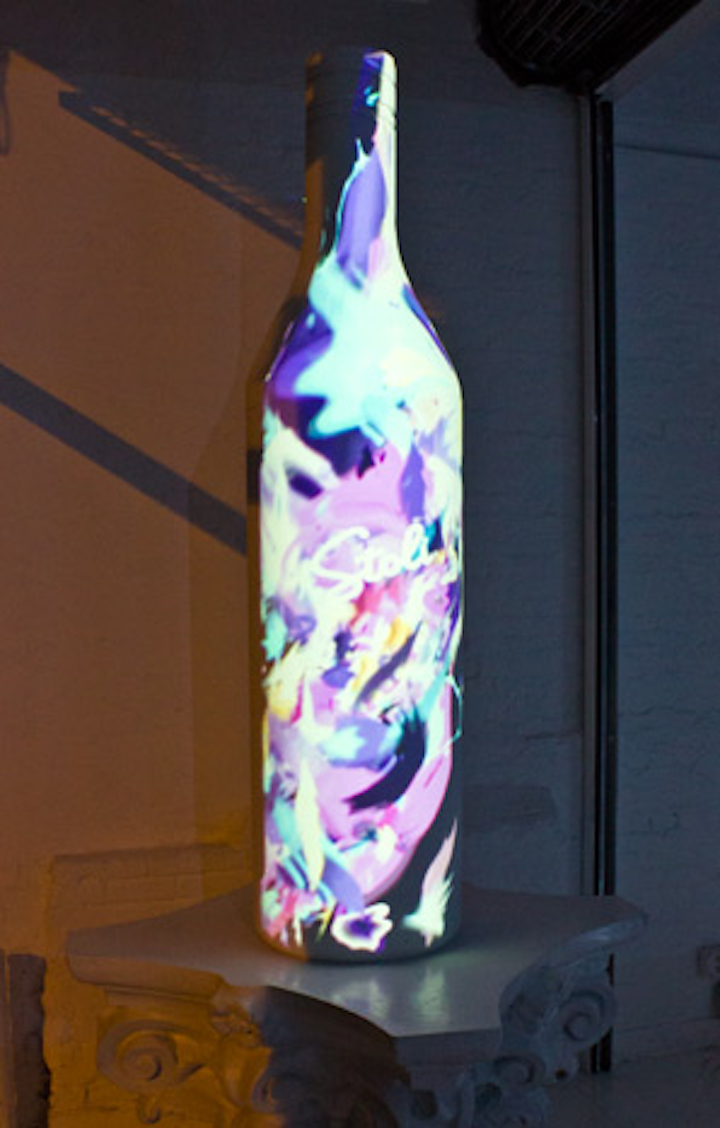 Photo: Carolyn Curtis/BizBash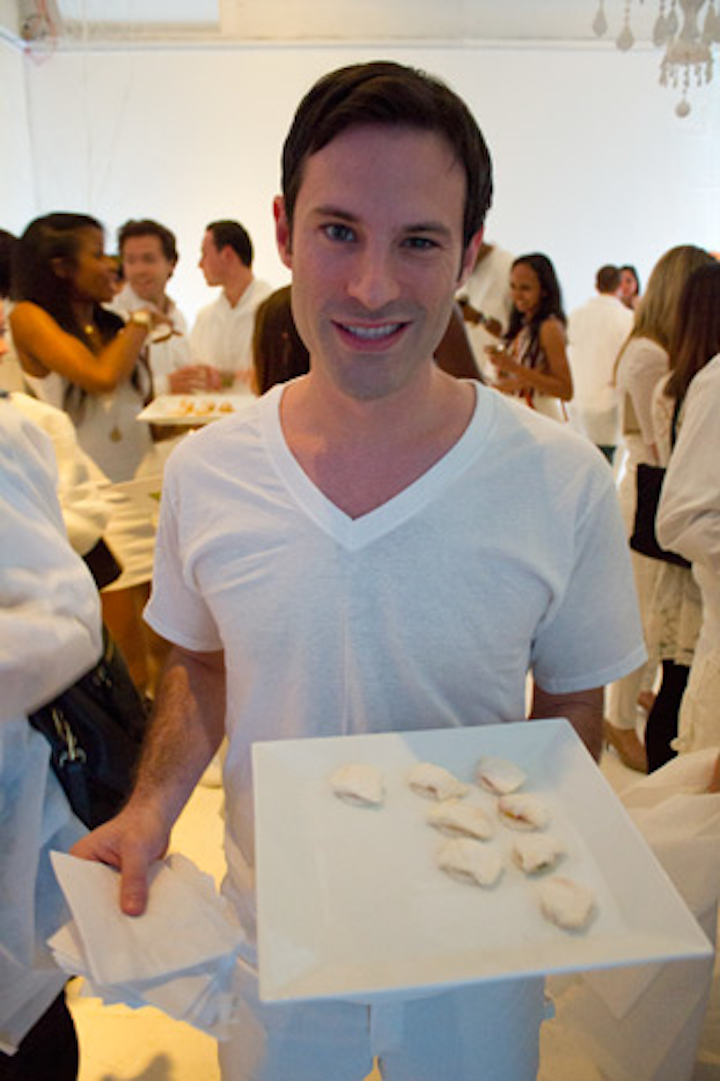 Photo: Carolyn Curtis/BizBash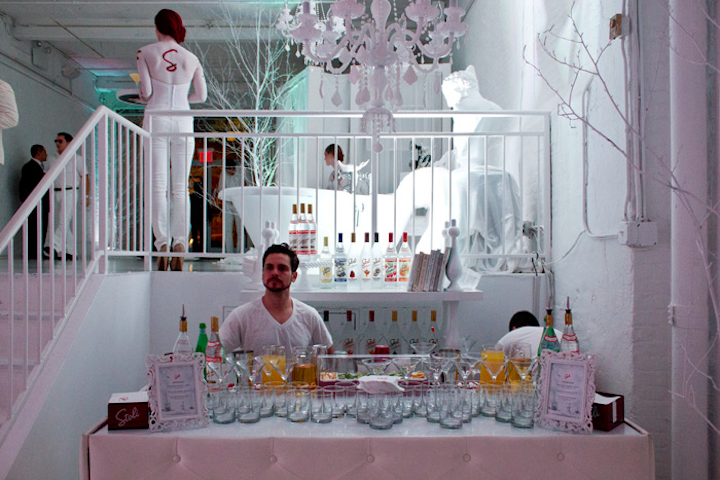 Photo: Carolyn Curtis/BizBash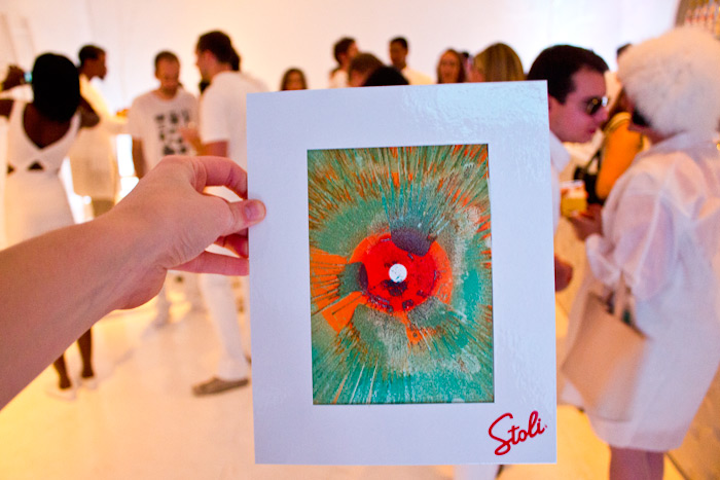 Photo: Carolyn Curtis/BizBash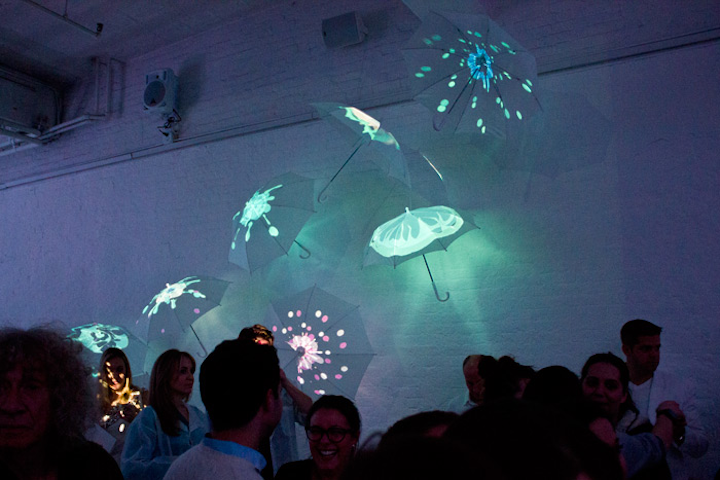 Photo: Carolyn Curtis/BizBash
Photo: Carolyn Curtis/BizBash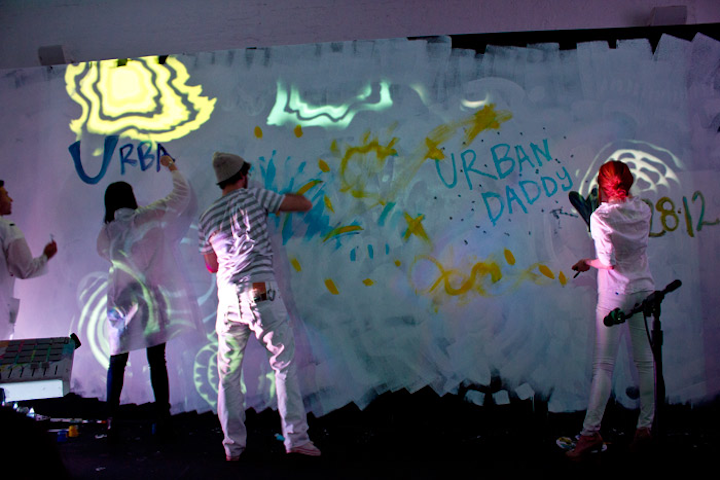 Photo: Carolyn Curtis/BizBash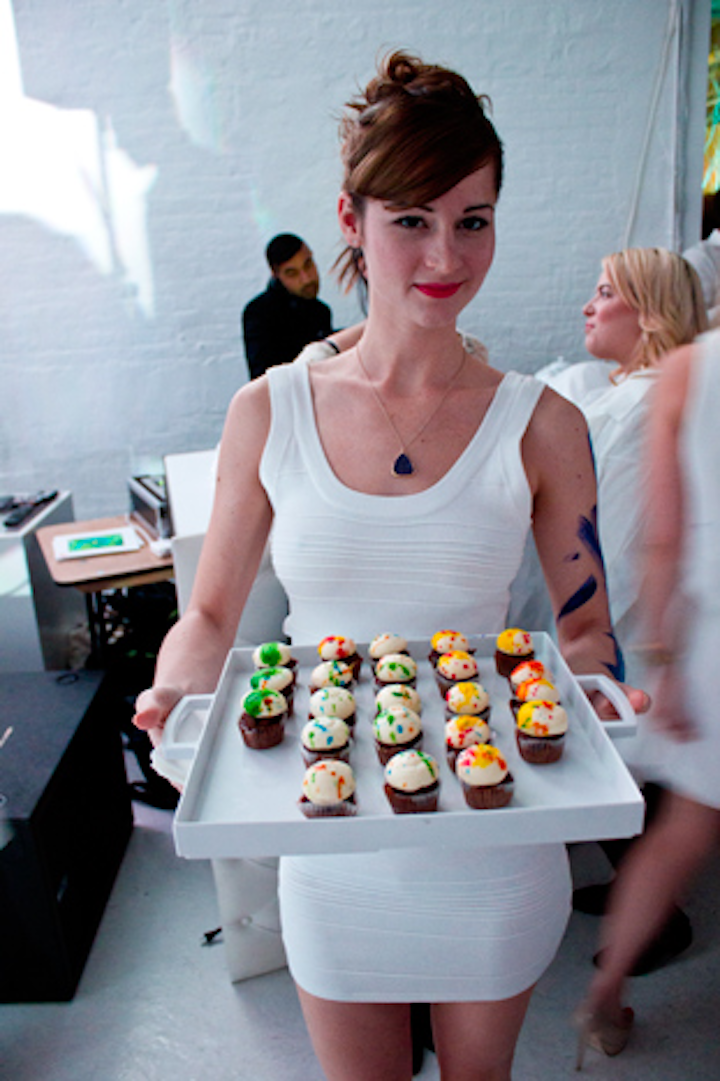 Photo: Carolyn Curtis/BizBash
Featured Venues/Suppliers: