How a New Music Festival Stood Out in a Crowded New York City Market
The inaugural Meadows Music & Arts Festival drew 85,000 people as a fall-season follow-up to the Governors Ball.
October 13, 2016
Planning to launch a new music festival just four months after its established Governors Ball Music Festival may have seemed like a risk for Founders Entertainment. But the inaugural Meadows Music & Arts Festival—held October 1 to 2 at Citi Field's parking lot in Queens—seems to have paid off: 85,000 people attended, according to Founders, and the producers plan to make it an annual event.

Founders Entertainment partnerships director Alex Joffe said the Meadows Festival was planned more than a year in advance. It was a particularly busy weekend in Queens, with the festival taking place on the same days and less than a mile from the seventh annual World Maker Faire New York, which attracted about 90,000 people to the New York Hall of Science—leading to criticism that the Meadows Festival would cause overcrowding problems for the area.
"With any new, first-time event, bringing on sponsors, especially in a competitive market like New York City, has its variety of challenges. The primary challenge, from a holistic perspective, was how we would uniquely transform a vast parking lot into the type of festival experience Founders is known to produce," Joffe said. "We have always looked forward to bringing a fall festival to New York, and 2016 was our year. We timed it appropriately prior to the weather becoming too cold to host it outdoors."
The festival added local flavor by naming its four stages after areas in the Queens borough: Shea (in a nod to Citi Field's predecessor, Shea Stadium, and nearby Shea Road), Queens Blvd., Linden Blvd., and Meadows.
Both Governors Ball, which was founded in 2011, and Meadows targeted similar audiences and offered similar entertainment, which proved beneficial when Governors Ball headliner Kanye West's performance was cancelled due to heavy rain. West instead headlined the Meadows Festival on October 2. All Governors Ball ticket buyers were offered the chance to buy Meadows tickets ahead of the tickets that went on sale to the general public. (The performance wasn't without its own drama, as West cut his set short after learning that his wife, Kim Kardashian West, had been robbed in Paris.) J. Cole headlined on October 1, while other performers at the event included Chance the Rapper, the 1975, Kygo, Grimes, Børns, Mac Miller, and Empire of the Sun.
"By centering our four stages in the middle of the grounds, facing outward, we created an environment that kept foot traffic moving in a circular motion throughout the weekend," Joffe said. "The look and feel of the Meadows' layout created perfect exposure for our partners."
Sponsors with activations at the Meadows Festival included Budweiser, Larceny, and Pepsi-Cola, as well as Governors Ball sponsors Don Julio, Vice, Electric Sky Wine, Tito's Handmade Vodka, and Kettle Foods. In addition, the Transportation Security Administration had an area where people could register for TSA Pre-Check. In total, the Meadows Festival listed 11 partners, 17 media partners, and 10 charity and venue partners; by comparison, Governors Ball had 25 festival partners, 17 media partners, and 15 charity and venue partners.
The Meadows Festival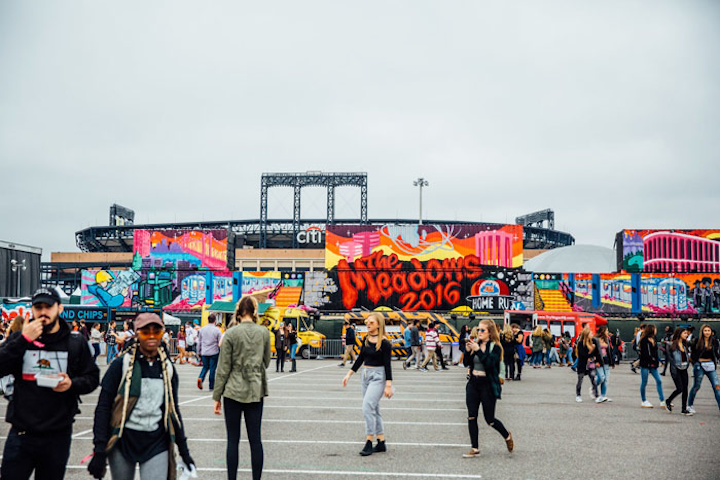 Photo: Greg Noire
Bud Light Beer Garden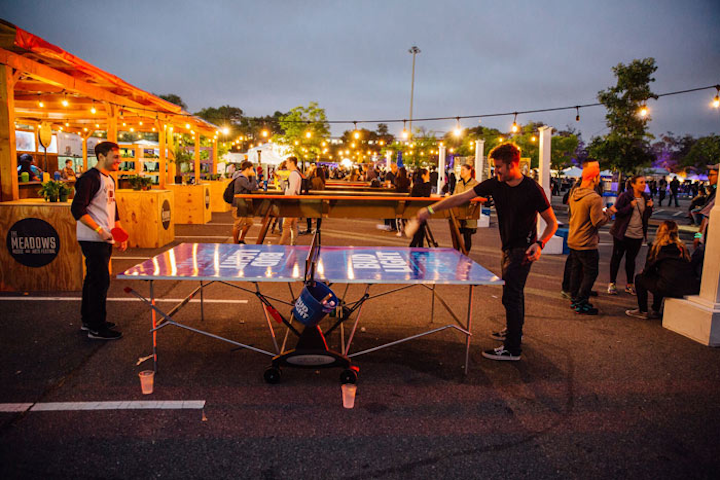 Photo: Greg Noire
Bud Light Beer Garden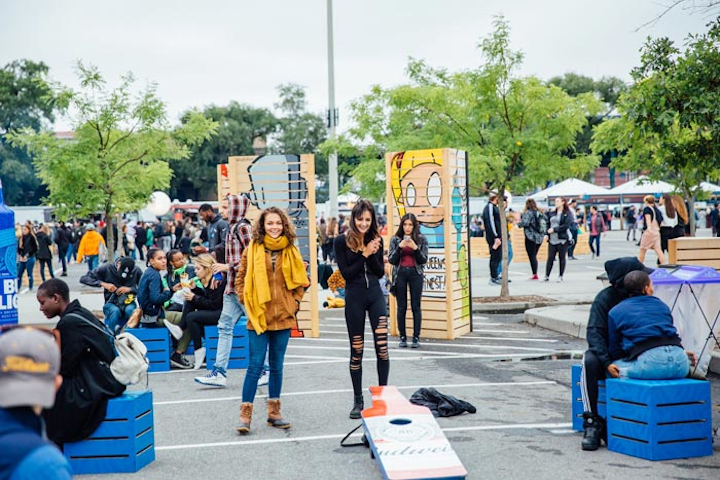 Photo: Greg Noire
Queens Blvd. Stage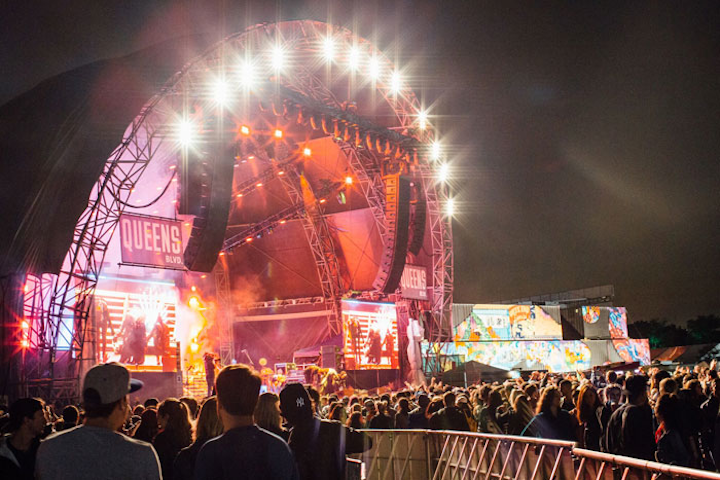 Photo: Greg Noire
Tito's Bloody Mary Bar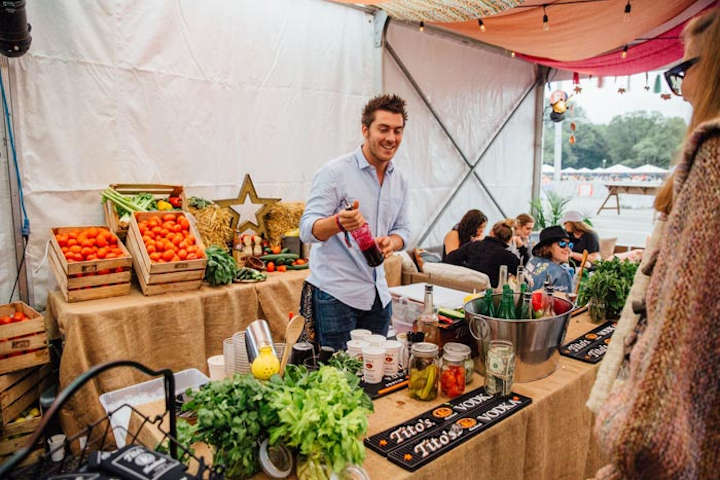 Photo: Greg Noire
V.I.P. Tent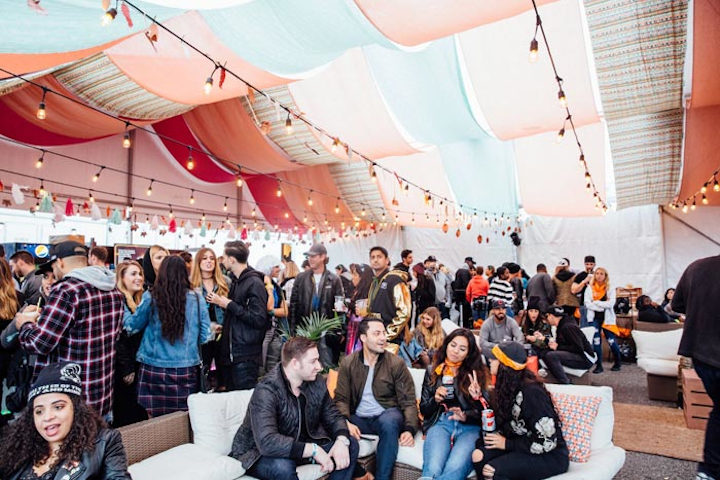 Photo: Greg Noire
Viceland Tour Bus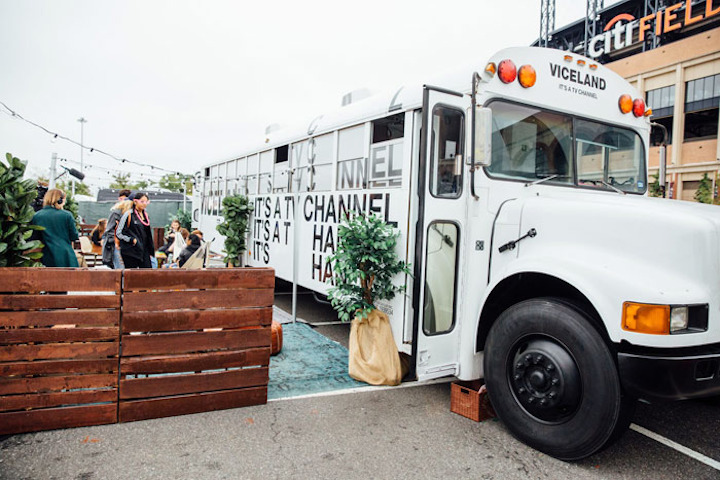 Photo: Greg Noire
Featured Venues/Suppliers: