17 Brand Activities That Stood Out at the 2016 New York City Wine & Food Festival
Many brands—including Coca-Cola, Barilla, Samsung, Dove Chocolate, and Groupon—integrated unusual decor and unique ways to engage attendees for festival activations this year.
October 26, 2016
The ninth annual Food Network & Cooking Channel New York City Wine & Food Festival Presented by Coca-Cola took place October 13 to 16, bringing a slew of events geared toward food and drinks to venues throughout the city, including the event's main hubs at Piers 92 and 94 in Manhattan. The festival offered more than 90 events, including culinary demonstrations, chef-hosted dinners, food-filled late-night parties, and the usual massive walk-around tastings. 
The festival's major tasting events and parties included the always-popular Grand Tasting presented by ShopRite; Barilla's Italian Table presented by Alfa Romeo and hosted by Giada De Laurentiis; Tacos & Tequila presented by Tequila Cazadores; the Blue Moon Burger Bash presented by Pat LaFrieda Meats and hosted by Rachael Ray; Bank of America Dinner Series, which partnered with Chefs Club this year; and the family-friendly Coca-Cola Backyard BBQ presented by Thrillist and hosted by Bobby Flay and Michael Symon. MasterCard Exclusive Events included the Midnight in Paris Dessert Tasting (hosted by Dominque Ansel) and Variety presents Broadway Tastes, hosted by David Burtka and Neil Patrick Harris. Festival proceeds once again went to the nonprofit charity organizations No Kid Hungry and Food Bank for New York City. 
New festival events this year included Koreatown Eats, sponsored by Korean Food Foundation; Rooftop Chopped; Lucky Chopsticks: An Asian Night Market, hosted by Andrew Zimmern; and the walk-around tasting event Chelsea Market Live, hosted by Haylie Duff, Tia Mowry, and Tiffani Thiessen. Local presented by Delta Air Lines had several events, including Porchetta, Pigs & Pints, hosted by Mario Batali; Street Eats; Aperitivo!, hosted by Anne Burrell; and Harvest Party, hosted by Katie Lee and Marcela Valladolid.
The New York borough of Brooklyn had a more prominent role this year compared to previous years. The William Vale, a luxury Brooklyn hotel that opened in August, was the site of this year's Chicken Coupe, hosted by Whoopi Goldberg and Andrew Carmellini. Best of Brooklyn, presented by Munchies and hosted by Action Bronson, was a new festival event that took place at Brooklyn's beer/food hall Berg'n. Game Day Eats presented by Samuel Adams and hosted by Jaymee Sire took place at Hill Country Brooklyn.
Along with tastings and demonstrations, sponsors, partners, and brands including Barilla, Samsung, DiLusso, Frangelico, and more engaged attendees throughout the long weekend with interactive activations that were inspired by the festival itself and the themes of certain festival events.

Here's a look at some of the notable activations from this year's festival.
Correction: Chad Hudson Events provided the design, event management, accessories, and staffing for the Food Network and Cooking Channel's Grand Tasting booth, not for all Pier 92 and 94 festival events.
Di Lusso Deli Company's Activation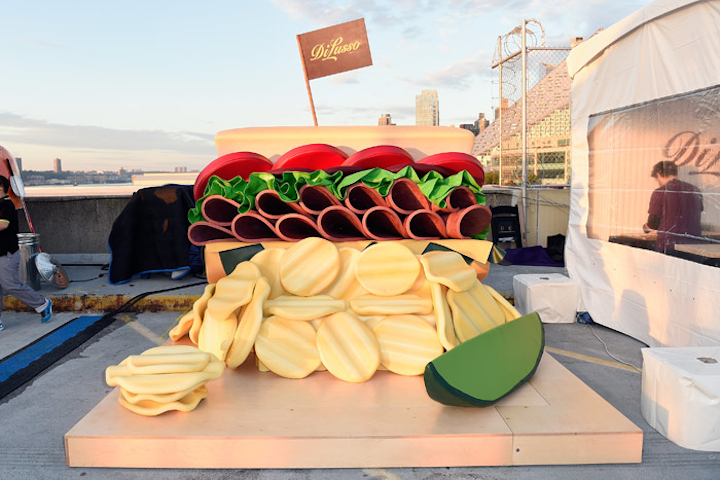 Photo: Gustavo Caballero/Getty Images for NYCWFF
Ruffino at Barilla's Italian Table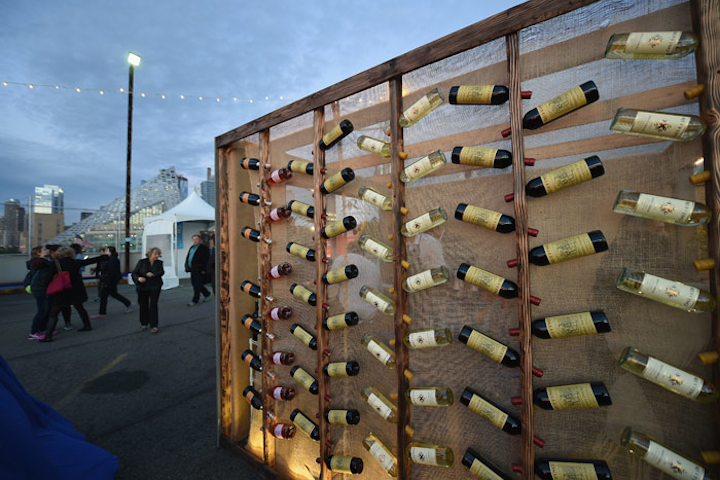 Photo: Gustavo Caballero/Getty Images for NYCWFF
Groupon Photo Booths
Photo: Gustavo Caballero/Getty Images for NYCWFF
Samsung Culinary Demonstrations Presented by MasterCard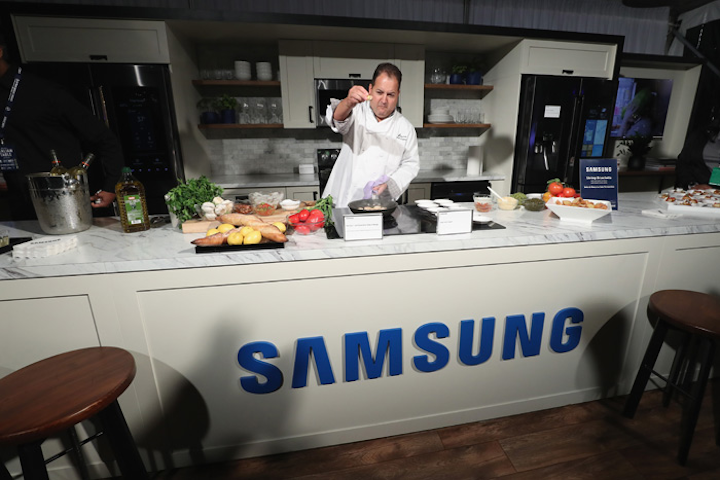 Photo: Cindy Ord/Getty Images for NYCWFF
Barilla's Italian Table Photo Booth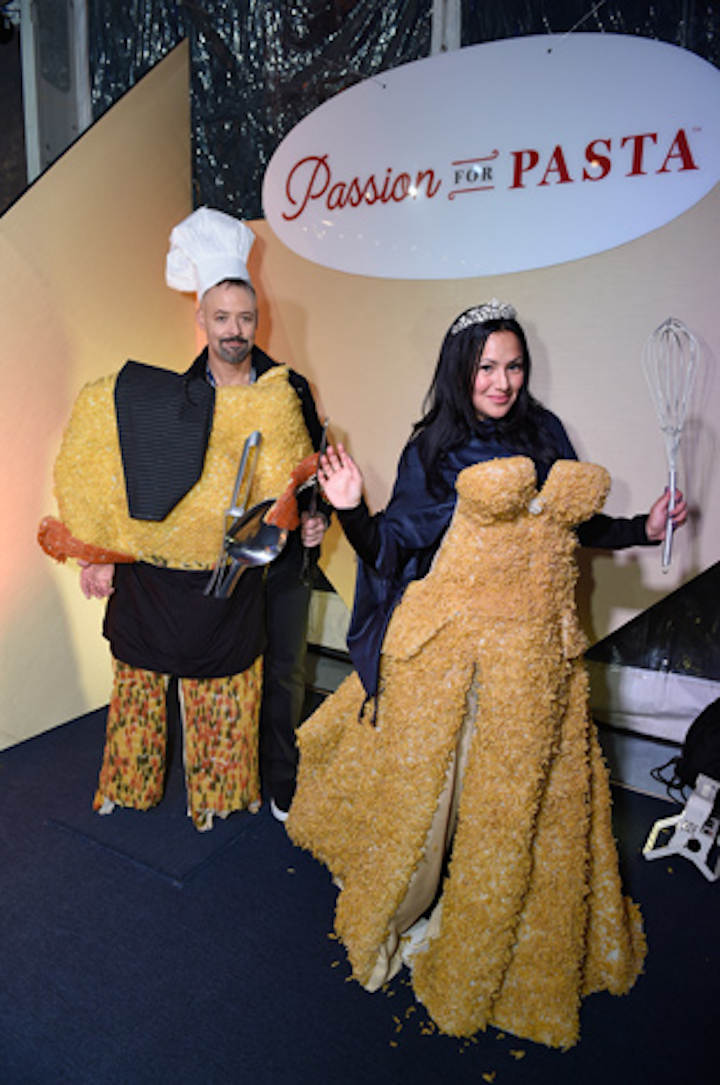 Photo: Gustavo Caballero/Getty Images for NYCWFF
Loacker Photo Booth
Photo: Gustavo Caballero/Getty Images for NYCWFF
Frangelico Bar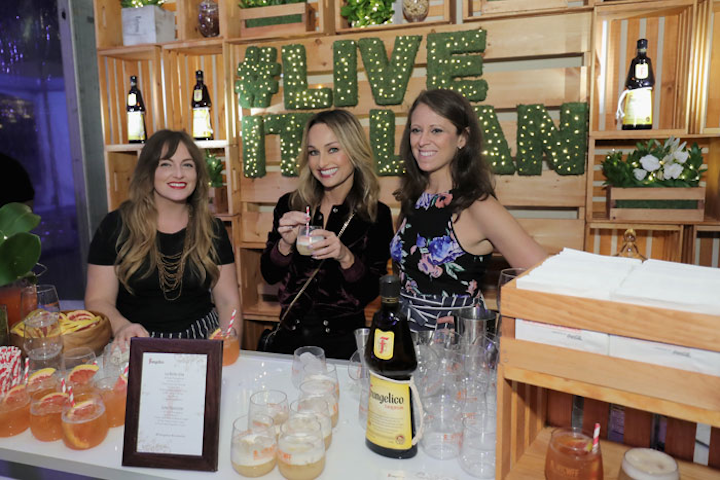 Photo: Neilson Barnard/Getty Images for NYCWFF
Tequila Cazadores' "Tacometer"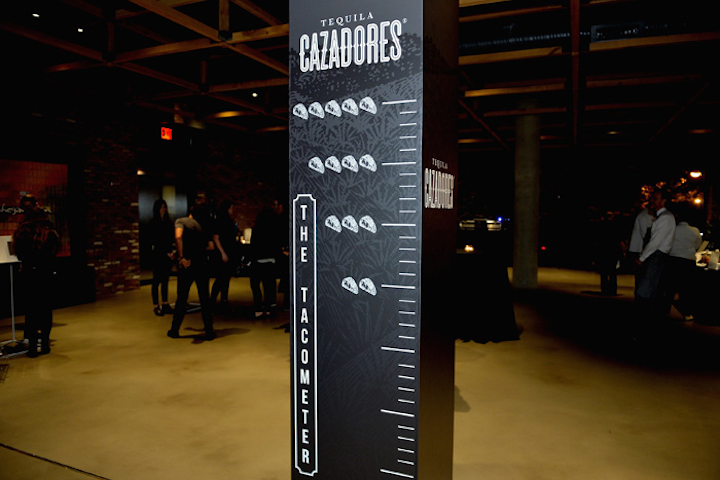 Photo: Noam Galai/Getty Images for NYCWFF
The Glenlivet Dram Room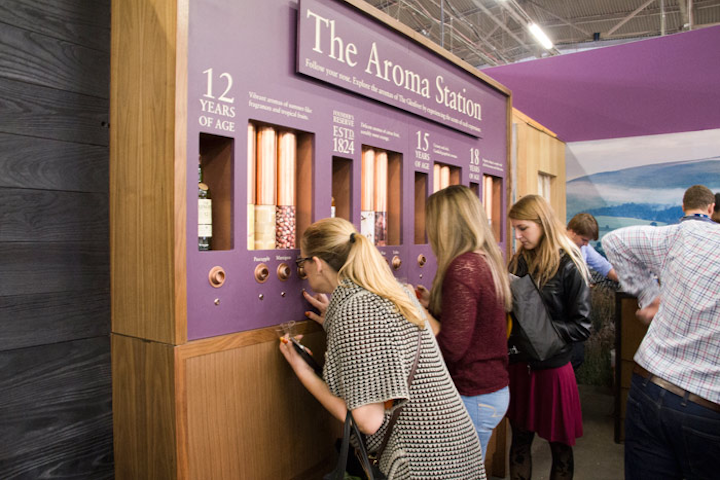 Photo: Taylor McIntyre/BizBash
Dove Chocolate Virtual-Reality Activation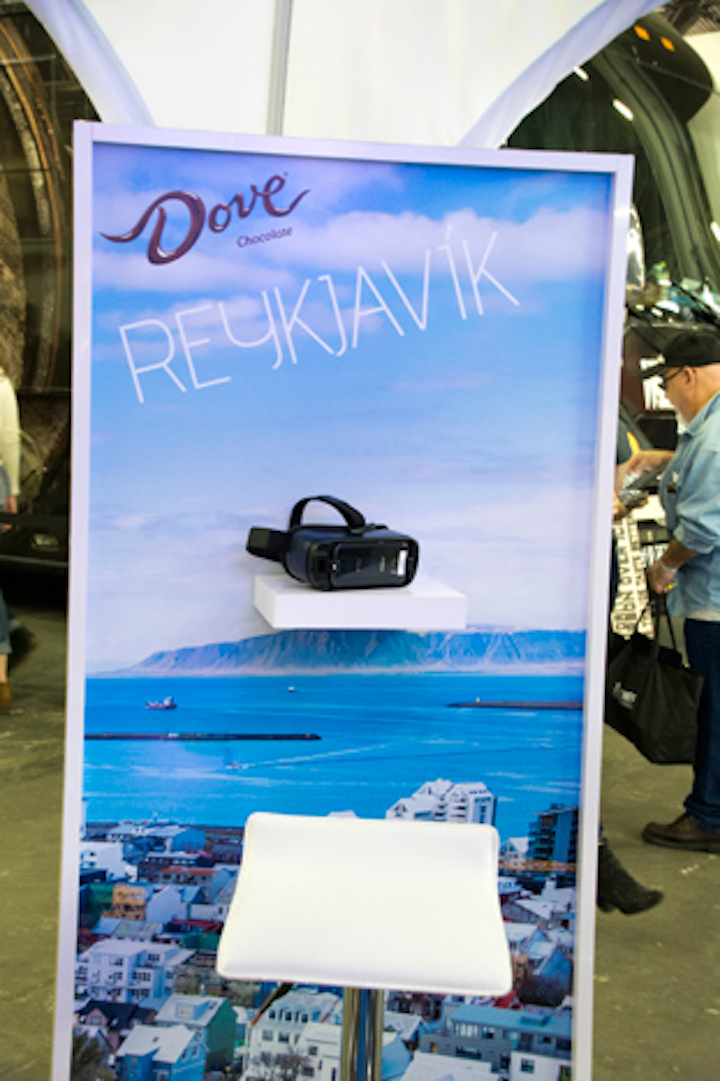 Photo: Taylor McIntyre/BizBash
Tito's Handmade Vodka Bar
Photo: Taylor McIntyre/BizBash
Wild Turkey Wall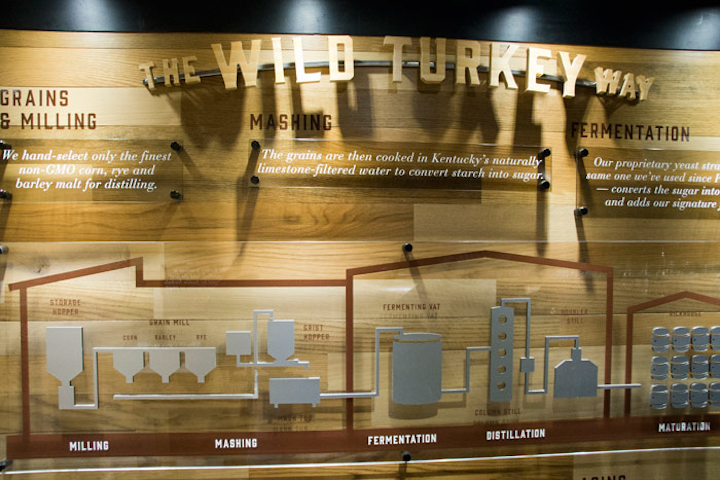 Photo: Taylor McIntyre/BizBash
Food Network & Cooking Channel Booth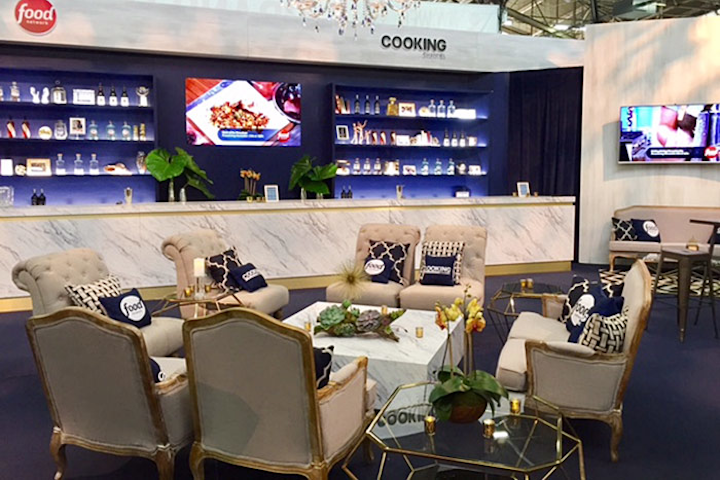 Photo: Courtesy of Chad Hudson Events
Coca-Cola Tent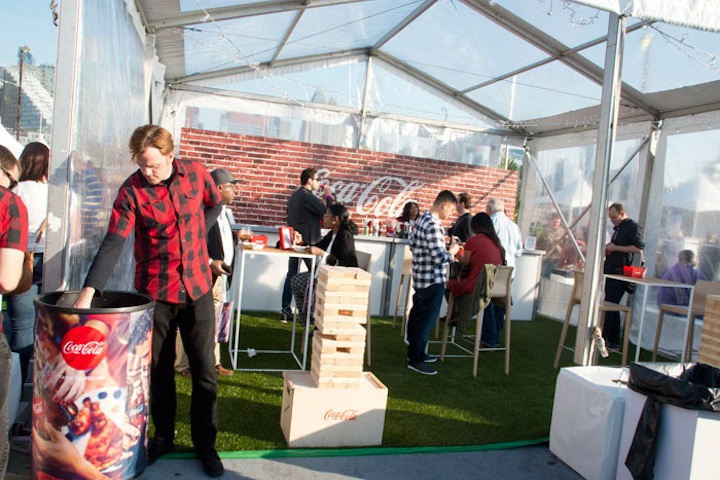 Photo: Taylor McIntyre/BizBash
Coke with Smoke BBQ Challenge at Coca-Cola Backyard BBQ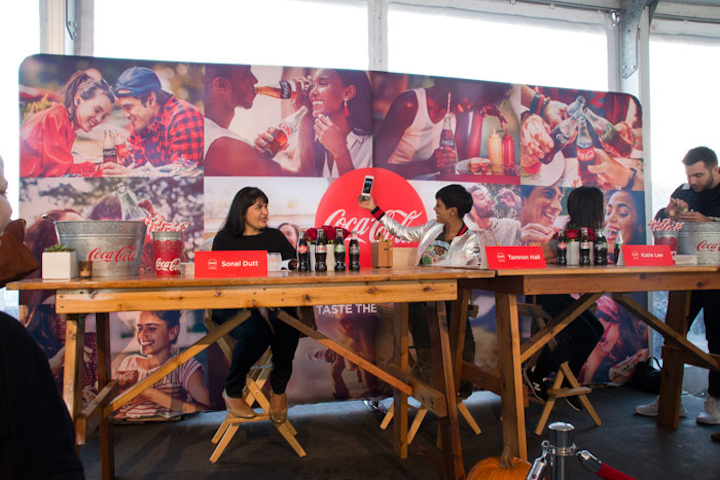 Photo: Taylor McIntyre/BizBash
Thrillist Building Blocks at Coca-Cola Backyard BBQ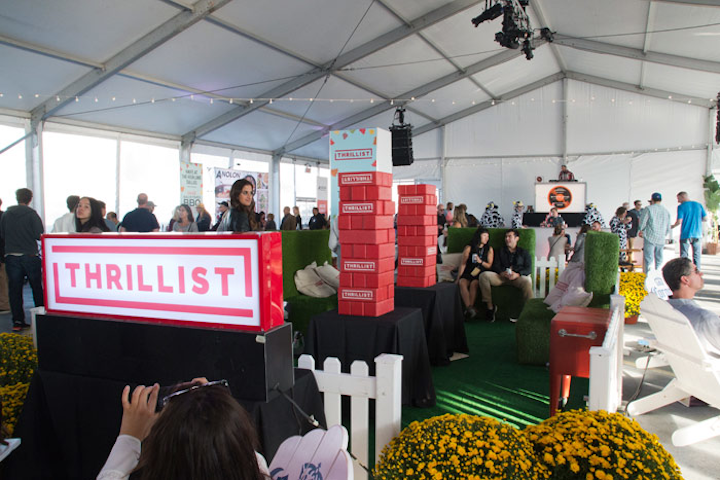 Photo: Taylor McIntyre/BizBash
Coloring Art Display at Coca-Cola Backyard BBQ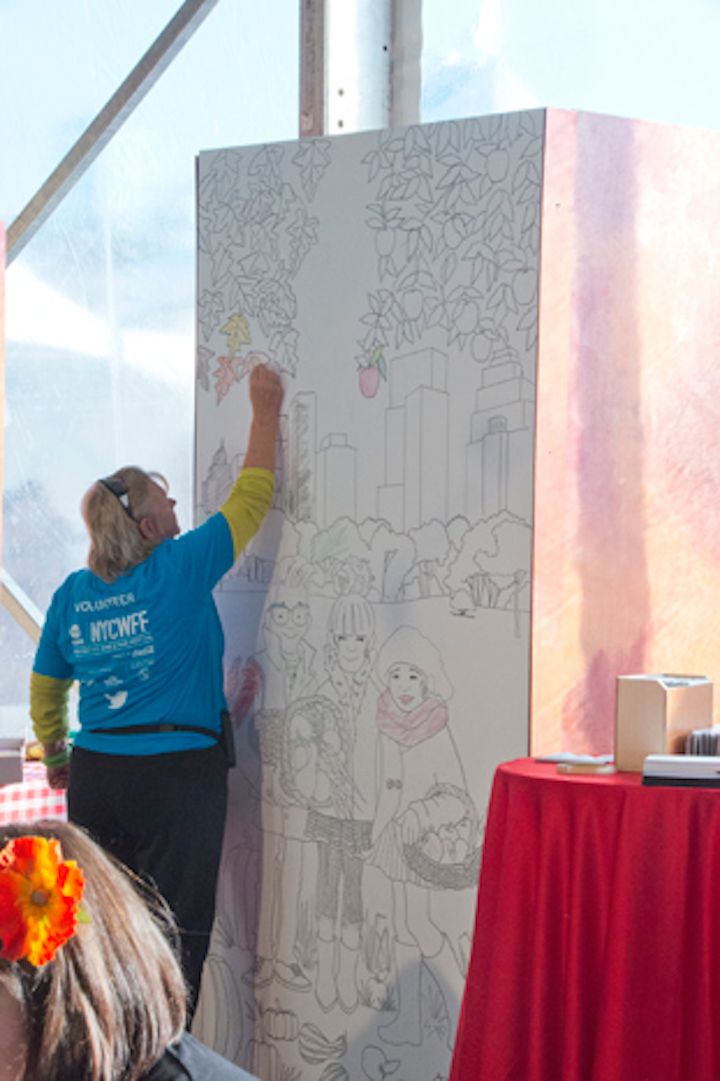 Photo: Taylor McIntyre/BizBash
Featured Venues/Suppliers: