New York City Wine & Food Festival 2017: 15 Sponsor Highlights From the Festival's 10th Anniversary
How sponsors including Mastercard, Coca-Cola, Loacker, and Samsung engaged food enthusiasts during NYCWFF's 10th edition.
October 18, 2017
The Food Network & Cooking Channel New York City Wine & Food Festival presented by Coca-Cola celebrated its 10th anniversary from October 12 to 15, with more than 70 food and drink events taking place at various venues throughout the city. To celebrate its first decade, the festival provided food and beverage enthusiasts a number of new events—such Rooftop Iron Chef Showdown: Battle Iron Bounty at Pier 92—as well as returning signature parties and tastings, including the Blue Moon Burger Bash and Coca-Cola Backyard BBQ at Pier 92, and the weekendlong Grand Tasting at Pier 94. Prior to last weekend's event, NYCWFF has raised more than $10 million to support its commitment to end hunger, with proceeds benefitting relief organizations Food Bank for New York City and No Kid Hungry.
As in years past, festival sponsors provided event attendees with a number of interactive activations incorporating food and drink. Returning sponsors such as Coca-Cola and Mastercard featured new or upgraded experiences, while sponsors such as Blue Diamond Almond Breeze brought new booths to engage with foodies. Here's a look at the sponsor highlights from this year's most buzzy NYCWFF events. 
ShopRite's Grand Tasting Booth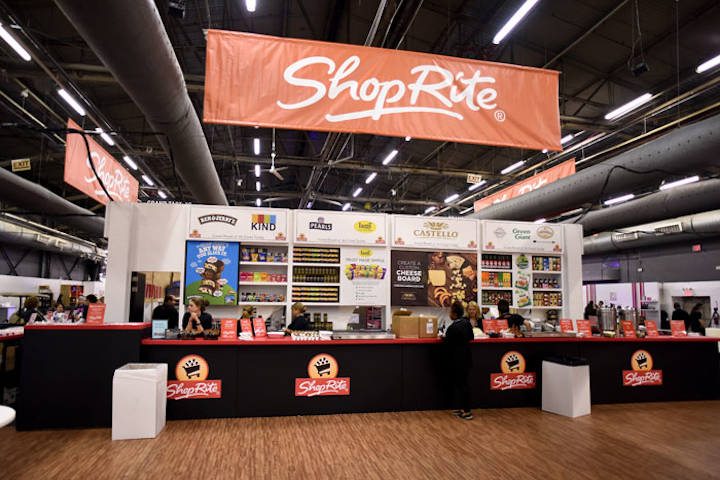 Photo: Dave Kotinsky/Getty Images for NYCWFF
Loacker Lodge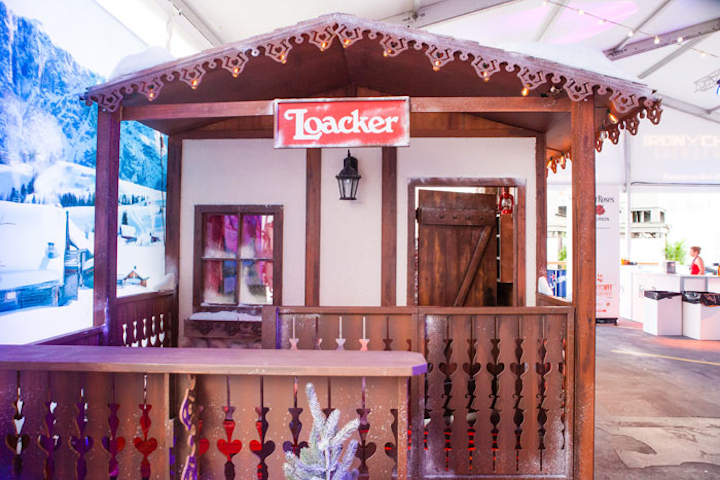 Photo: Chello Cruz
Loacker Lodge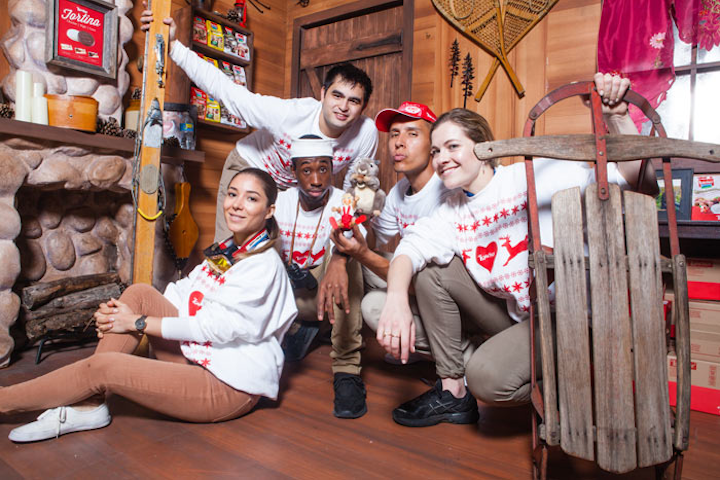 Photo: Chello Cruz
Coca-Cola's New York Dining Booth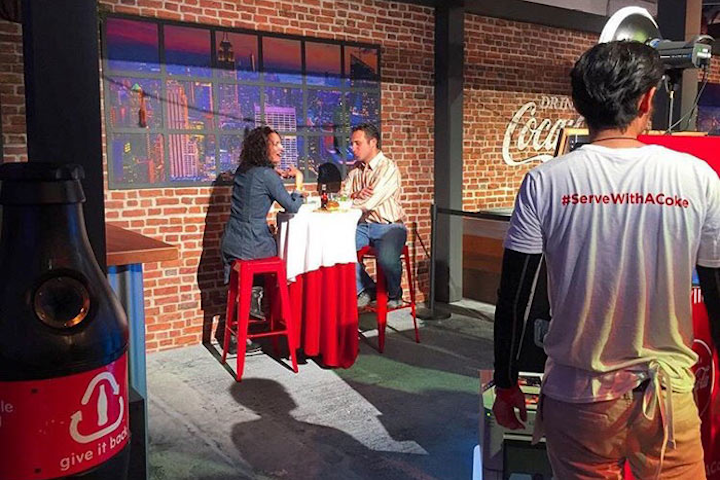 Photo: Ian Zelaya/BizBash
Coca-Cola's Grand Tasting Lounge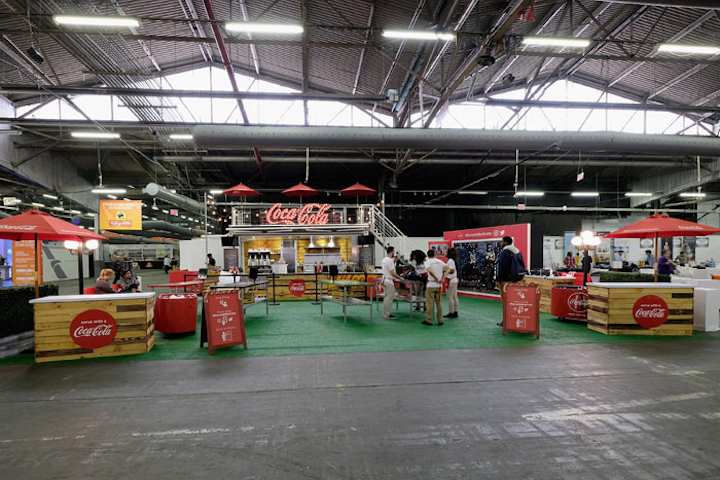 Photo: Dia Dipasupil/Getty Images for NYCWFF
Coca-Cola's Grand Tasting Lounge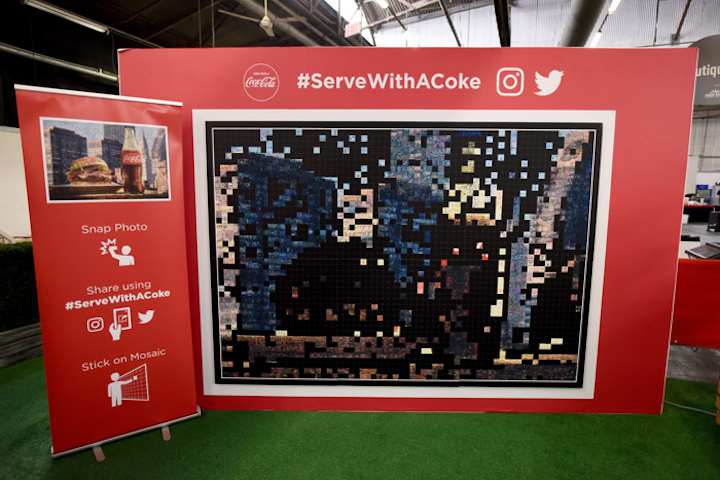 Photo: Dave Kotinsky/Getty Images for NYCWFF
Food Network and Cooking Channel's Grand Tasting Booth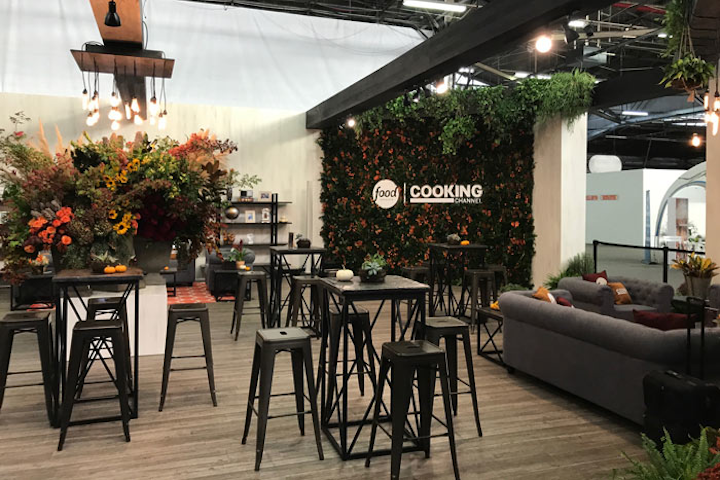 Photo: Courtesy of Chad Hudson Events
Almond Breeze Kitchen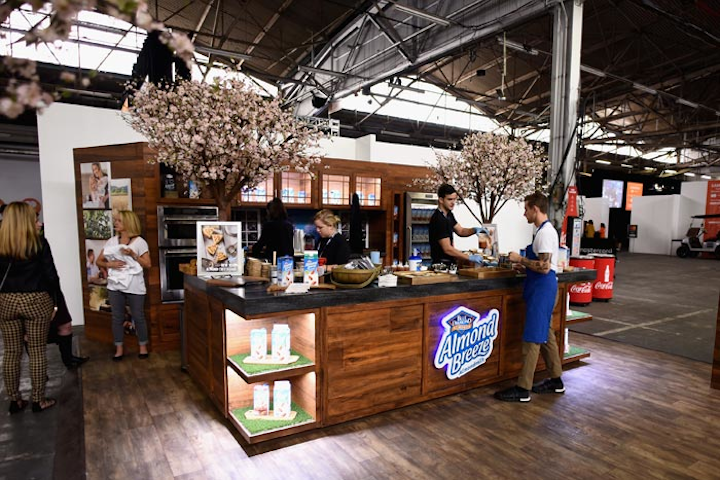 Photo: Dave Kotinsky/Getty Images for NYCWFF
American Airlines Grand Tasting Lounge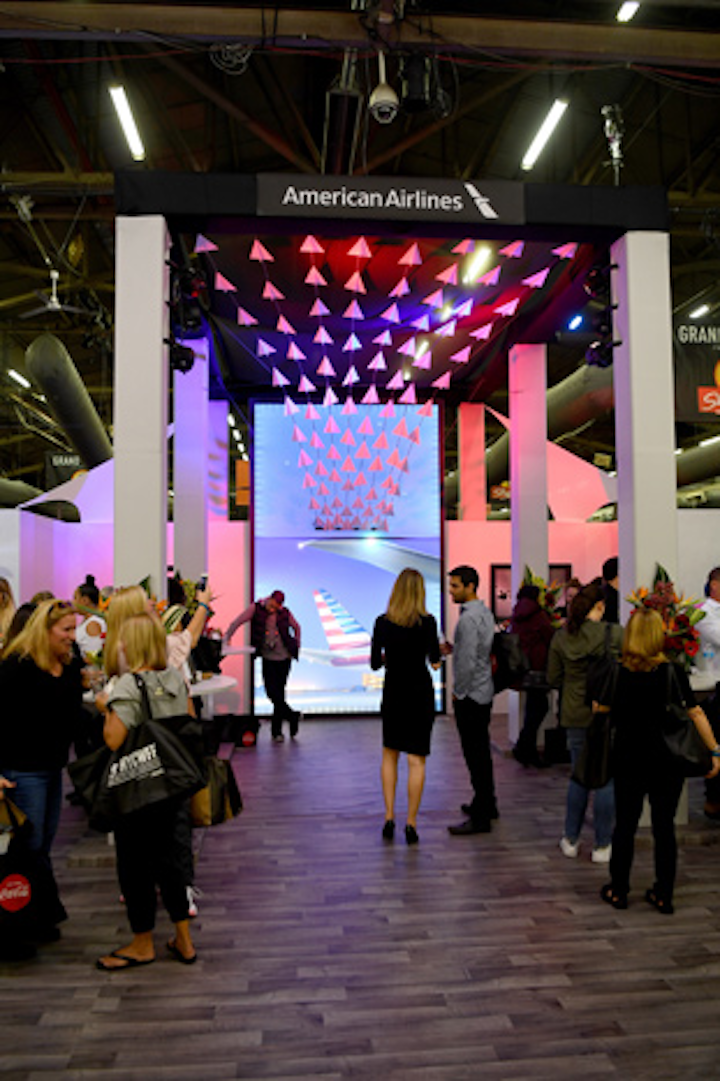 Photo: Dave Kotinsky/Getty Images for NYCWFF
Dove Chocolate's VR Lounge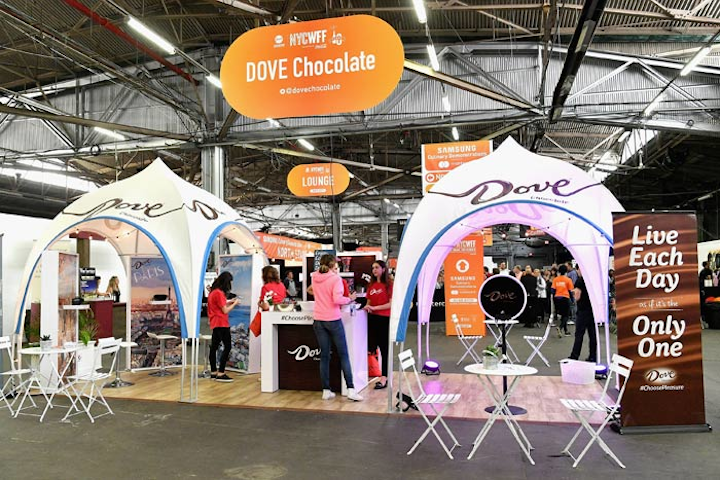 Photo: Dia Dipasupil/Getty Images for NYCWFF
Samsung Culinary Demonstrations Presented by Mastercard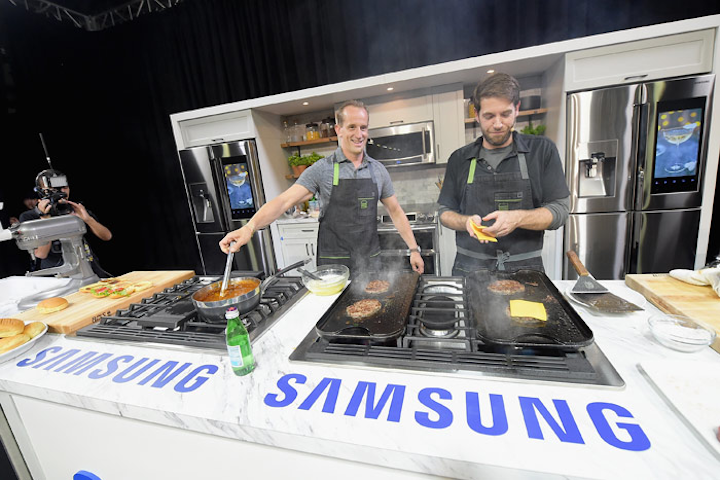 Photo: Gustavo Caballero/Getty Images for NYCWFF
Mastercard's Masterpass Deck
Photo: Dia Dipasupil/Getty Images for NYCWFF
Mastercard's Masterpass Studio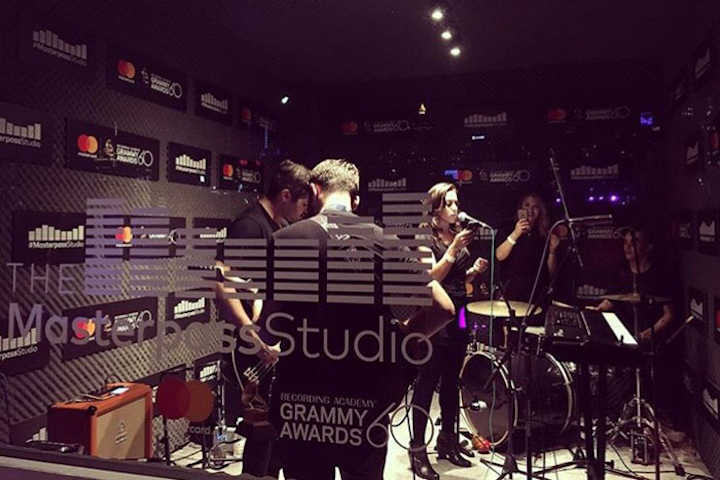 Photo: Brittany Bucceroni/BizBash
Food Network's Iron Chef Photo Op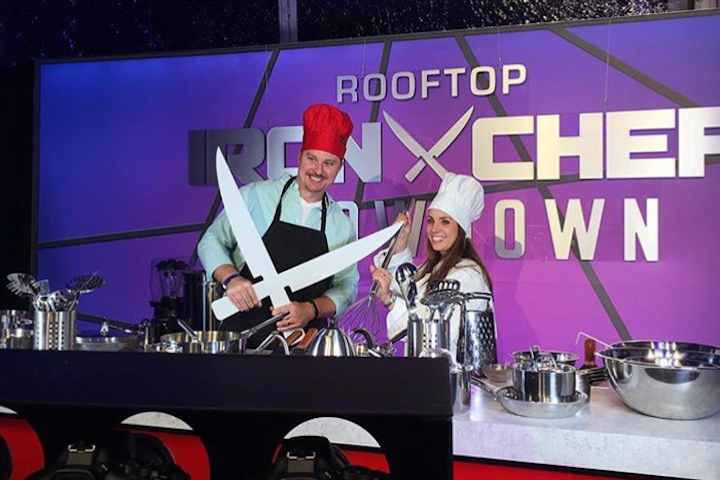 Photo: Brittany Bucceroni/BizBash
Schmackary's Cookie Decorating at Coca-Cola Backyard BBQ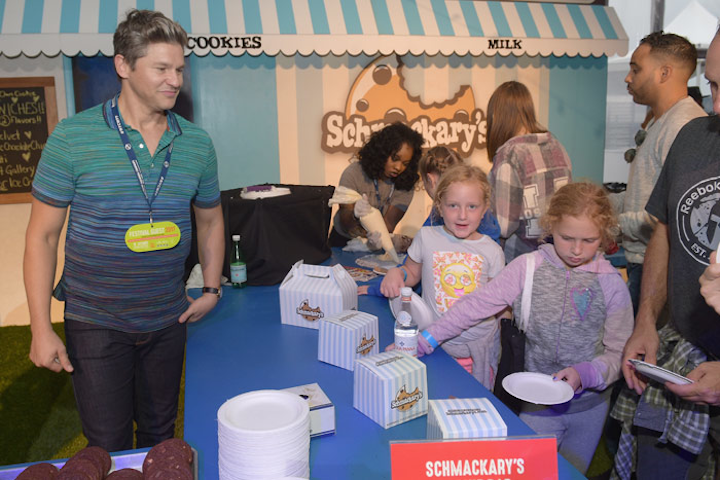 Photo: Jason Kempin/Getty Images for NYCWFF
Featured Venues/Suppliers: