23 Must-See Brand Experiences From This Year's Governors Ball
Here's how brands such as State Farm, Bacardi, and more incorporated their messaging and products into the New York music festival.
June 13, 2018
At this year's three-day Governors Ball music festival in New York, festivalgoers enjoyed plenty of sunshine (mixed with some rain), good tunes, and sponsored activations from new and returning brands. The eighth annual entertainment event, held June 1 to 3 on Randall's Island and produced by Founders Entertainment, attracted roughly 150,000 fans with a lineup that included a range of musical performers such as Jack White, the Yeah Yeah Yeahs, Post Malone, Manchester Orchestra, Khalid, and the live debut of Silk City with Diplo and Mark Ronson.
This year, the fest was also live streamed across several outlets, including the DirecTV Now app, Twitter, and the AT&T website, as well as an evening broadcast on the AT&T Audience Network.
As for the sponsors, Miller Lite was back with its familiar beer garden setup, Tito's downsized slightly, and Bacardi kept its Caribbean vibes and cocktail-filled coconuts.
Here's a look at those activations and more from this year's Governors Ball.
Bacardi Stage
Photo: Taylor McIntyre/BizBash
Festival Art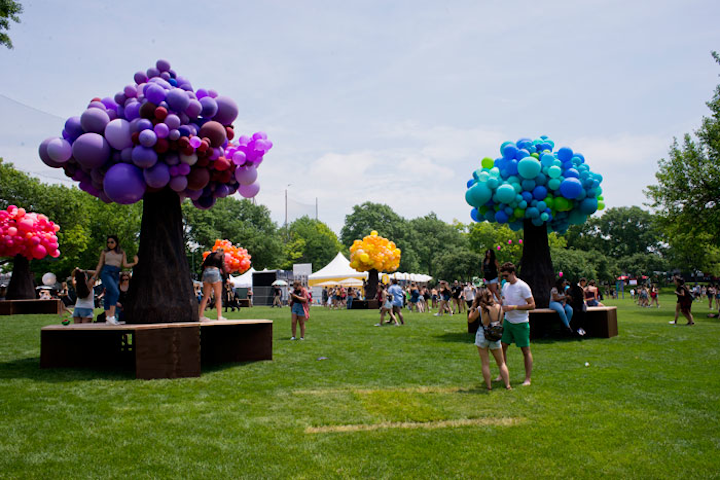 Photo: Taylor McIntyre/BizBash
The Court by DirecTV Now
Photo: Taylor McIntyre/BizBash
The Court by DirecTV Now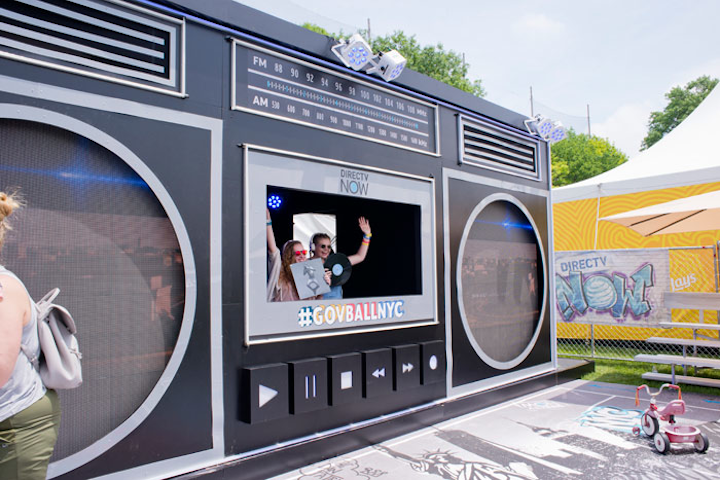 Photo: Taylor McIntyre/BizBash
Love, Tito's Activation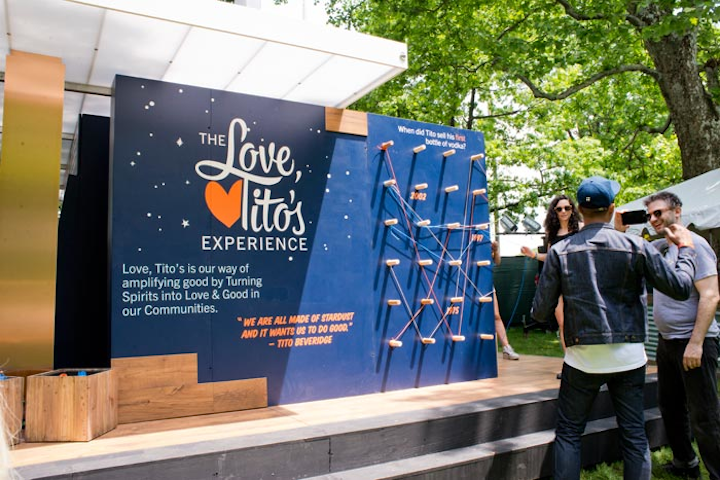 Photo: Taylor McIntyre/BizBash
Tito's Airstream Lounge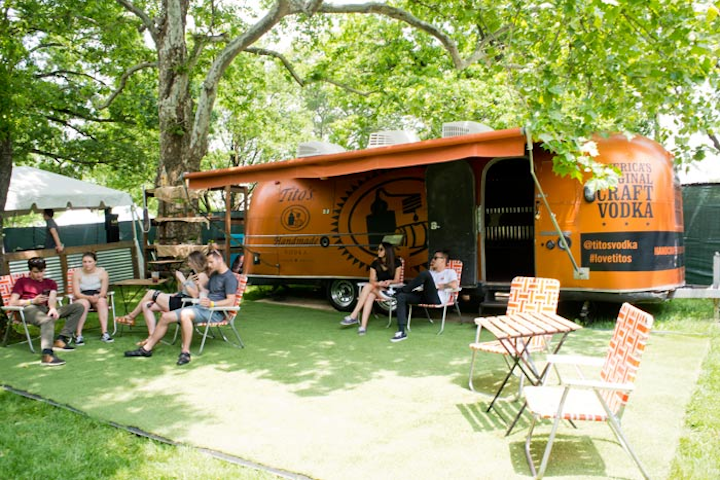 Photo: Taylor McIntyre/BizBash
Bacardi Bay
Photo: Taylor McIntyre/BizBash
Bacardi Bay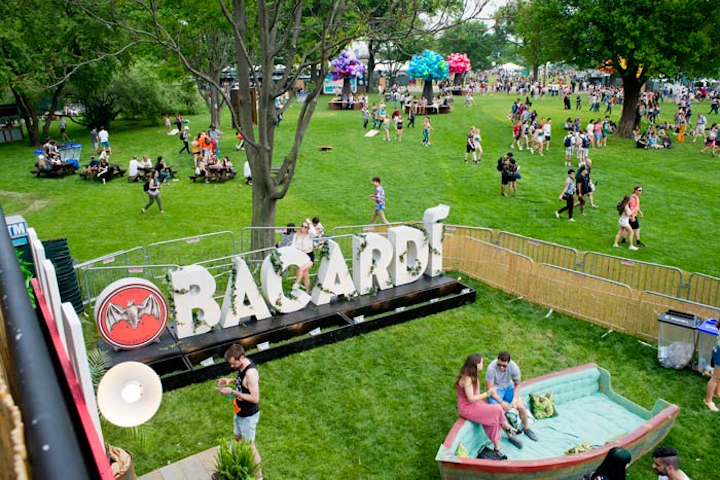 Photo: Taylor McIntyre/BizBash
AE Studio, by American Eagle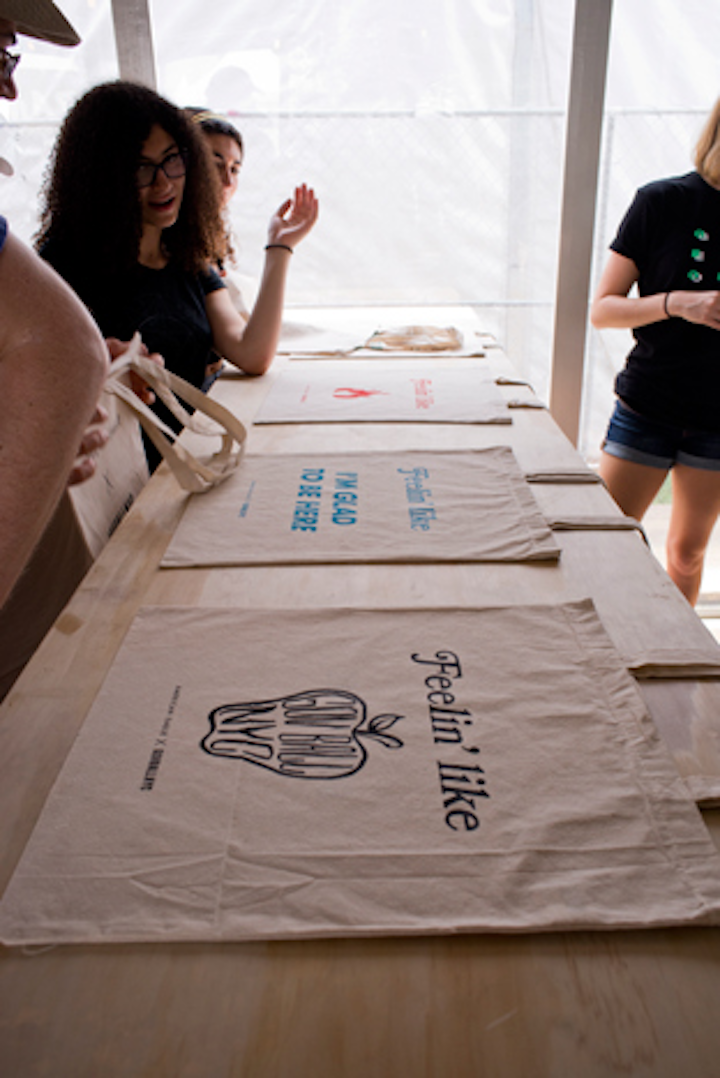 Photo: Taylor McIntyre/BizBash
AE Studio, by American Eagle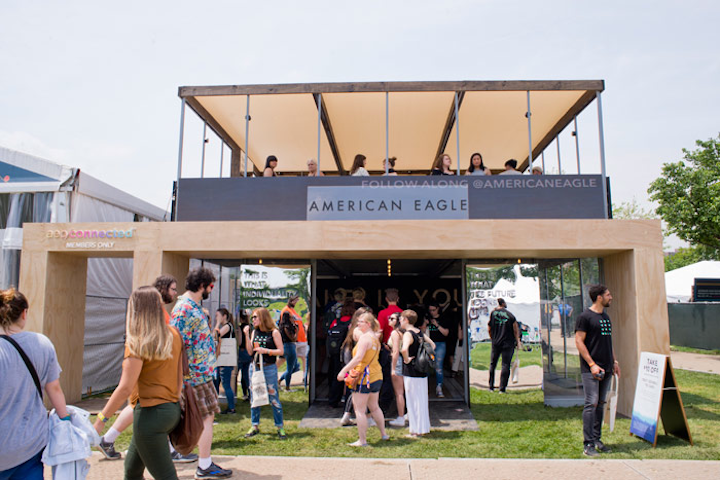 Photo: Taylor McIntyre/BizBash
AE Studio, by American Eagle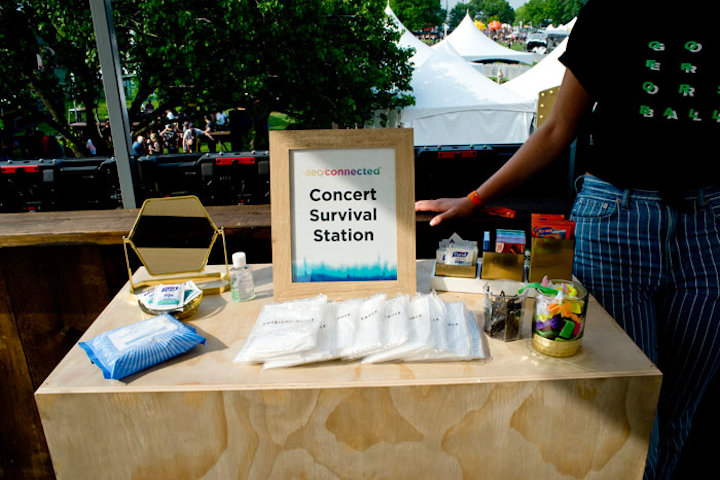 Photo: Taylor McIntyre/BizBash
State Farm's Neighborhood of Good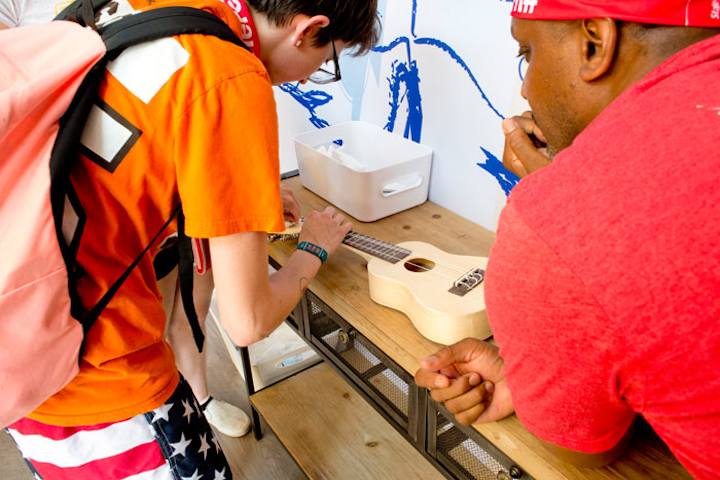 Photo: Taylor McIntyre/BizBash
State Farm's Neighborhood of Good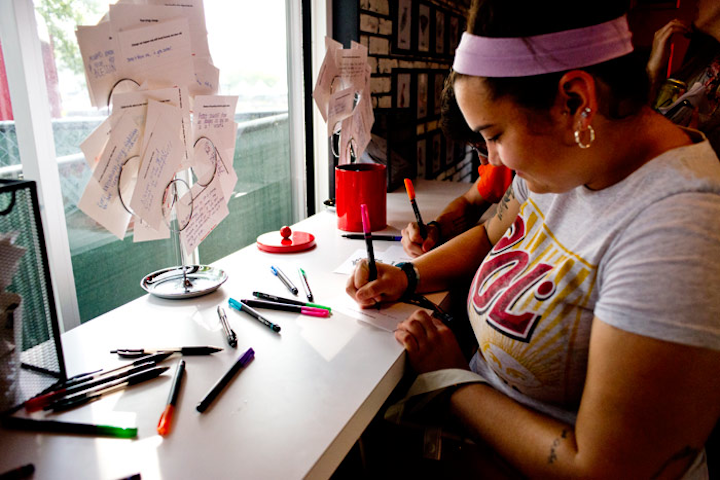 Photo: Taylor McIntyre/BizBash
Lay's Flavor of the Fest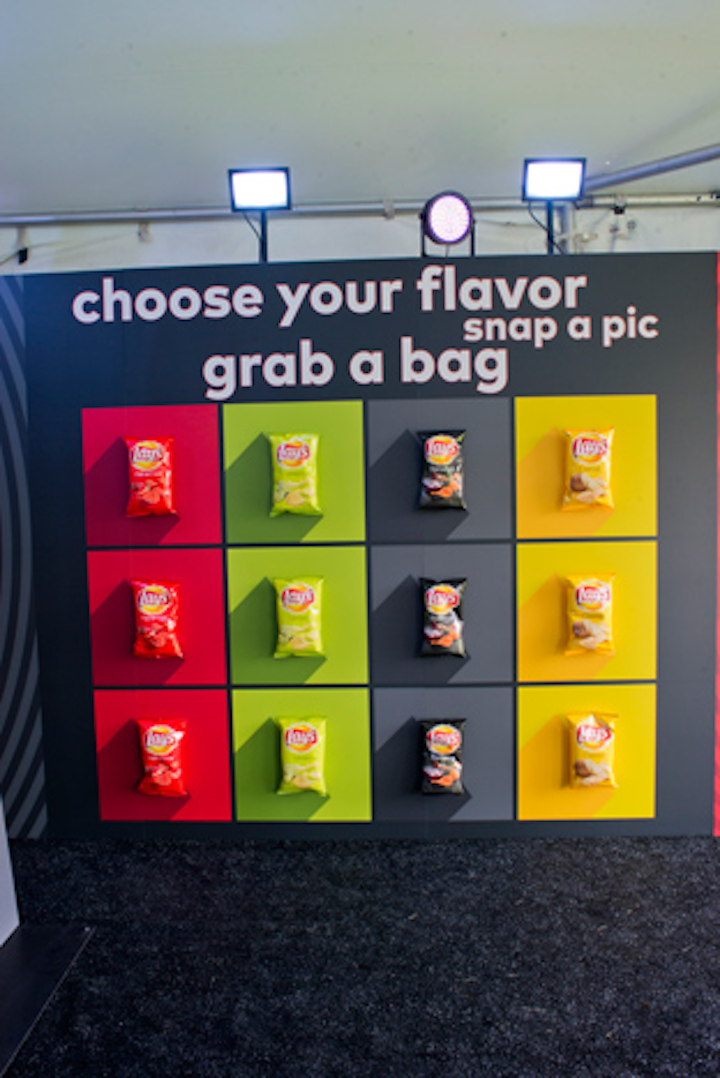 Photo: Taylor McIntyre/BizBash
Miller Lite Bar 75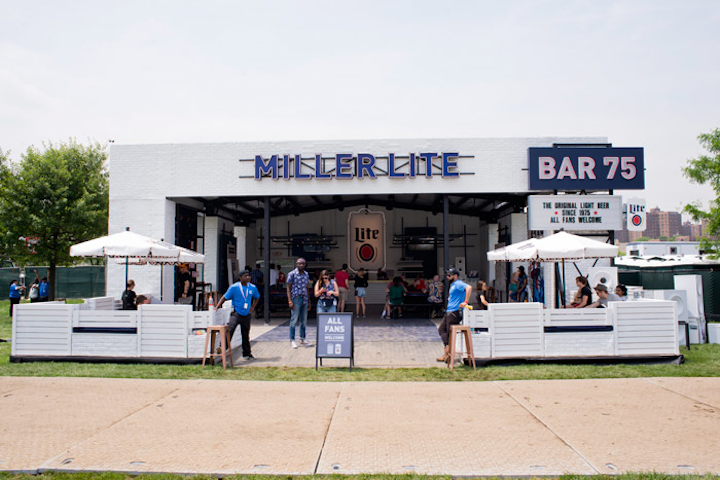 Photo: Taylor McIntyre/BizBash
Miller Lite Bar 75
Photo: Taylor McIntyre/BizBash
Kleenex Cabana
Photo: Taylor McIntyre/BizBash
M&M's Sound & Color Dome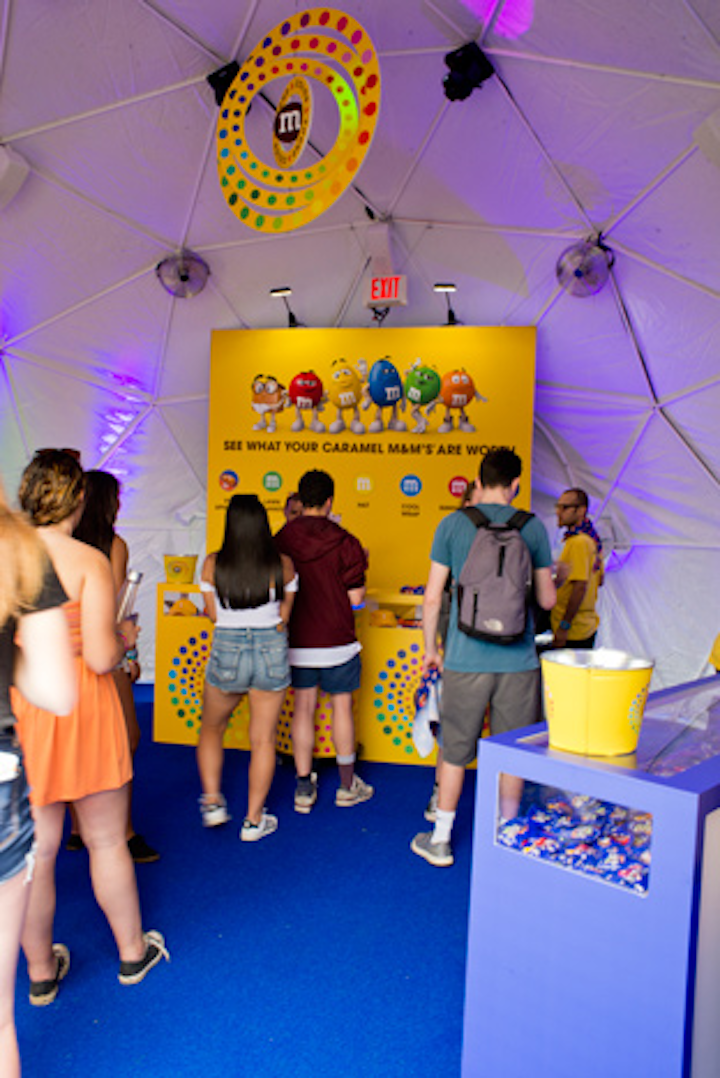 Photo: Taylor McIntyre/BizBash
LaCroix Fizz Lounge
Photo: Taylor McIntyre/BizBash
Göt2b's Style Bar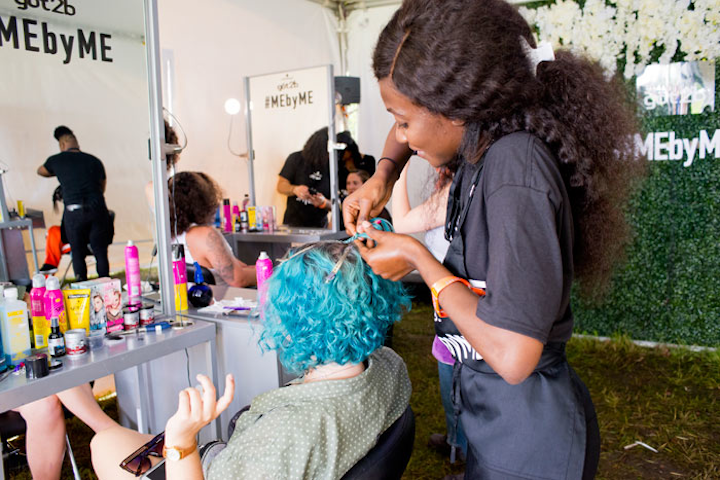 Photo: Taylor McIntyre/BizBash
Citi Viewing Deck
Photo: Taylor McIntyre/BizBash
Citi Viewing Deck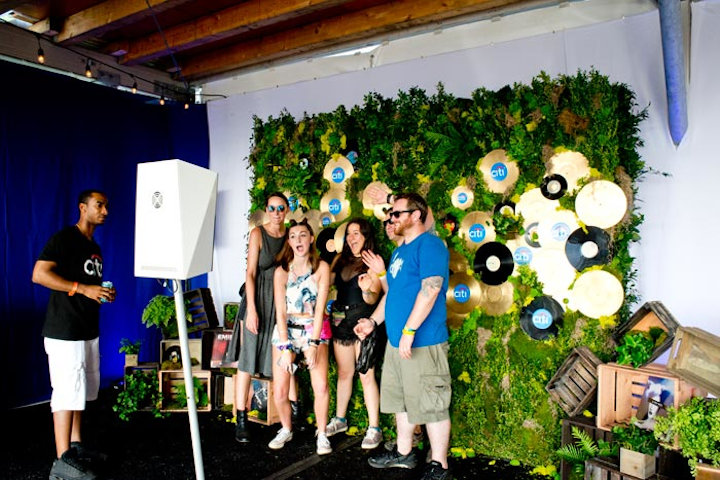 Photo: Taylor McIntyre/BizBash
Don Julio Tequila x Infatuation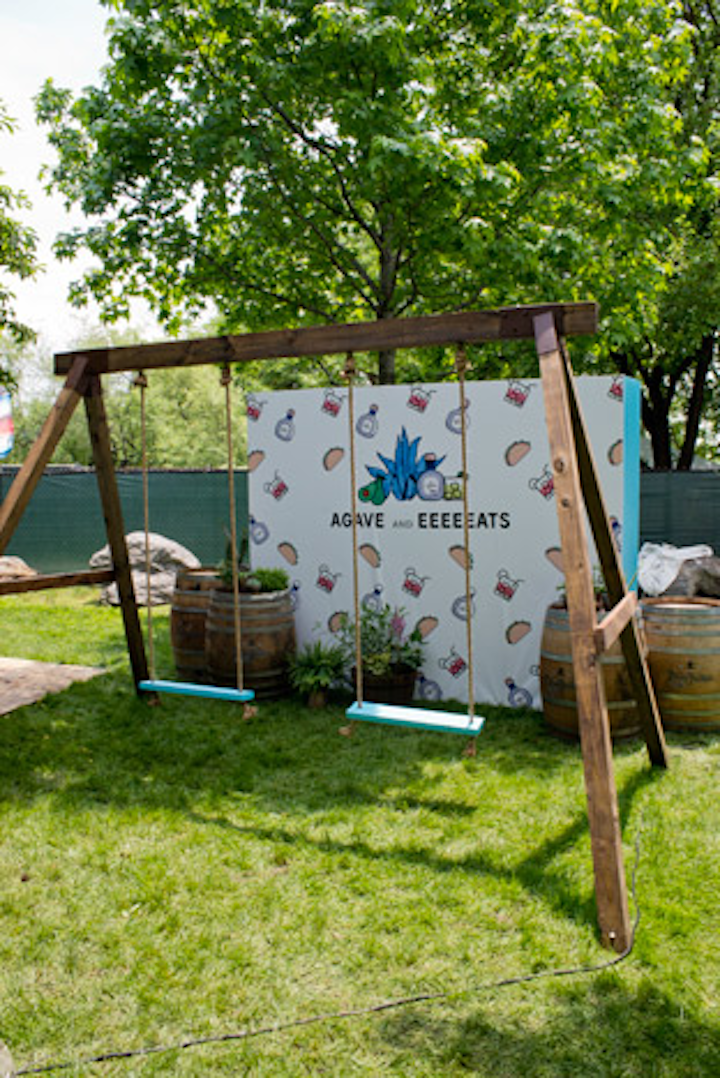 Photo: Taylor McIntyre/BizBash
Featured Venues/Suppliers: