See How Rosé Mansion Creators Are Putting an Educational Twist on the Instagram Playground
The wine-theme experience returns to New York for a second year, with a new, larger location and rooms that combine art-infused photo ops with facts about the history of wine and the winemaking process.
June 17, 2019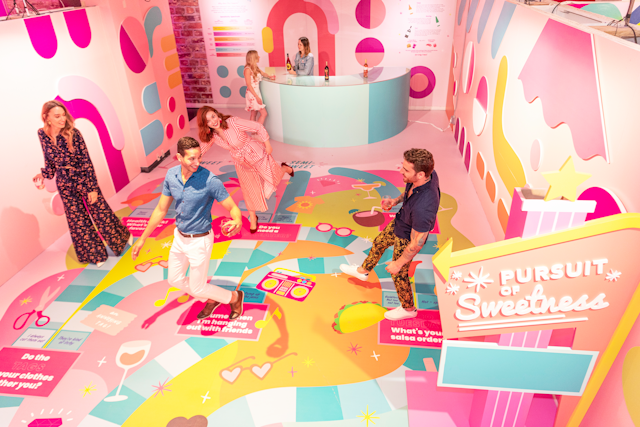 In the "Pursuit of Sweetness," guests can follow a colorful floor flowchart—reminiscent of a Candy Land board game—to find their own biological preferences for sweet or bitter flavors. At the end, each guest's tasting sample depends on how they answered the questions.Photo: James Coletta

NEW YORK—Rosé Mansion is an influencer's paradise. When the wine-theme pop-up debuted in Manhattan last summer, the event was the latest to join a group of "Instagram museums" that have included the Museum of Ice Cream and Egg House. With photo ops that included a bathtub filled with pink rose petals and a plastic ball pit illuminated by disco balls, the 21-and-over event was naturally a hit with social media celebs and rosé fans alike. But for Rosé Mansion's second year, its creators wanted to deliver more than just another Instagram playground to Manhattan—so they decided to go bigger, both in physical size and concept.
This year's Rosé Mansion, which kicked off June 1 and runs through September, takes over 32,000 square feet of the second floor of the Manhattan Mall, more than twice the size of last year's pop-up (which was held in a vacant space on Fifth Avenue). The ticketed experience still wants guests to post away on social media and enjoy glasses of rosé—but it also gives guests the option to learn about the chemistry, history, and culture of wine, as well as the winemaking process.
Rosé Mansion is the product of Tyler Balliet and Morgan First, two entrepreneurs with more than 10 years of event marketing and production experience. In 2006, Balliet launched Second Glass, a print publication that hosted small, educational wine-tasting events in Boston. In 2008, Balliet partnered with First to launch wine lifestyle brand Wine Riot. Through 2017, Wine Riot brought more than 50 wine-tasting events, geared toward millennials, to U.S. cities including New York, Los Angeles, Washington, San Francisco, and Boston. Each event drew between 2,500 to 6,000 attendees. In 2017, Balliet and First left Wine Riot to work on Rosé Mansion—but Balliet notes he considers the 2019 experience to be the actual first edition.
"Aside from a few exceptions, we built the look, feel, activities, and photos ops around education," said Balliet. "Morgan and I have been throwing large-scale educational wine tastings and experiences for more than a decade, so we have a lot to pull from. In 2019, we wanted to push ourselves and try some ideas and concepts that we've never done before."
Rosé Mansion landed at its new venue of Manhattan Mall through a partnership with Vornado Realty Trust, which owns the space. Balliet said the space was ideal for the expanded concept they had in mind and, with a private entrance on 32nd Street, many guests aren't even aware they're in a mall until the end of the experience.
This year's experience features 14 themed rooms, most of which are new and were designed in partnership with local artists. After receiving a custom glass at a check-in area that evokes a vintage airline lounge, guests begin a self-guided tour at their own pace. New rooms include one that aims to transport guests to a vineyard, with decor including grapevines and names of wine grapes painted on the walls; a 1960s-theme psychedelic room that teaches guests about the acids in wine and offers tastings of diluted acids; and one that features a Candy Land-esque flowchart on the floor, which guests follow based on their biological preferences for sweet or bitter flavors.
Other standouts include the "Cleopatra Palace," which features props and art inspired by Ancient Egypt and serves Brachetto d'Acqui, nodding to Cleopatra's penchant for the Italian red wine. And the "Fermentation Room" resembles a science lab, teaching guests about the fermentation process. Balliet notes those are two examples of how the experience incorporates wine education, history, science, and culture, through eye-catching and cheeky design.
"The science lab was important for us because we wanted to start with a strong STEM moment. Winemaking is chemistry and we wanted to dive deep into it," said Balliet. "Along with Emily van den Blink, our education manager, I researched and designed a 12- by 8-foot chalkboard that explains fermentation, the history of germ theory, and how Louis Pasteur discovered bacteria."
After guests complete their tour, they end up at RoséLand, an event space where guests can buy more glasses (or bottles) of rosé, enjoy tacos from local vendor Taco Dumbo, pose for photos at murals and photo booths, and buy merchandise from a retail shop. The space is also available for groups and private events. Balliet said the addition of RoséLand and other layout changes spawned from flow issues they experienced with last year's pop-up.
"We both hate lines, so we made some design changes to hopefully remove or at least reduce any waiting time. If you are waiting, we want to entertain you while you wait," he said. "The biggest lessons came when Morgan and I went to Walt Disney World in December. The huge takeaway was that we wanted guests to go at their own pace and be able to make stops to just hang out. That's why we created RoséLand. RoséLand is our Rosé-theme amusement park."
Ultimately, Balliet said the goal of Rosé Mansion is to put a smile on every attendee's face. "[We want] to create a place that sparks your imagination and makes you think about the world in a slightly different way, but has you laughing, giggling, and feeling like a kid again," he said. "Rosé Mansion is most definitely for adults, but we want it to be a play land."
A third year of the event has yet to be announced, but once this year's experience ends in September, Balliet said his team has "big plans" for Rosé Mansion.
See some highlights from this year's Rosé Mansion below.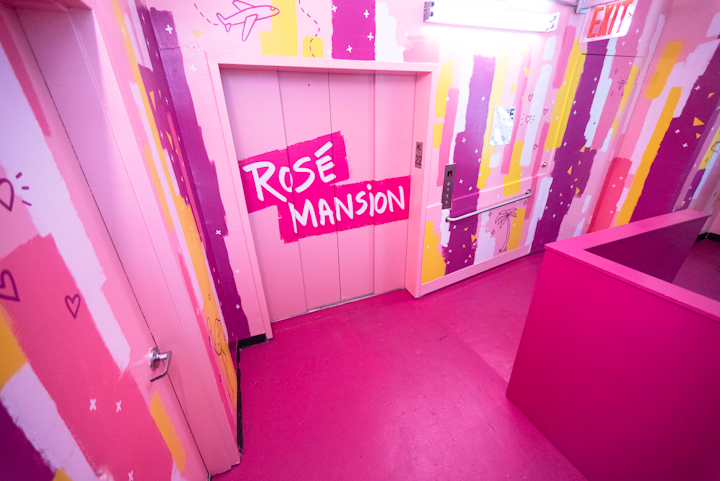 Photo: James Coletta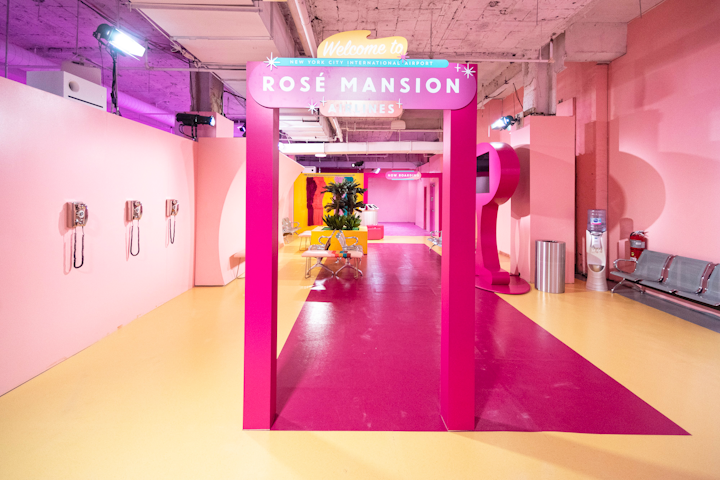 Photo: James Coletta
Photo: James Coletta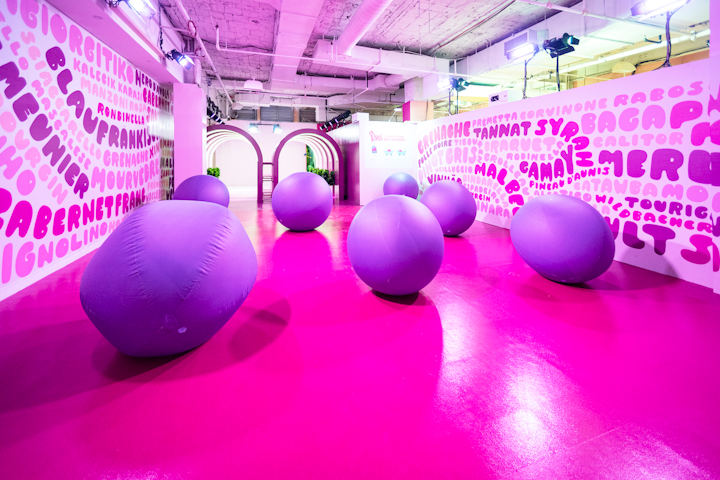 Photo: James Coletta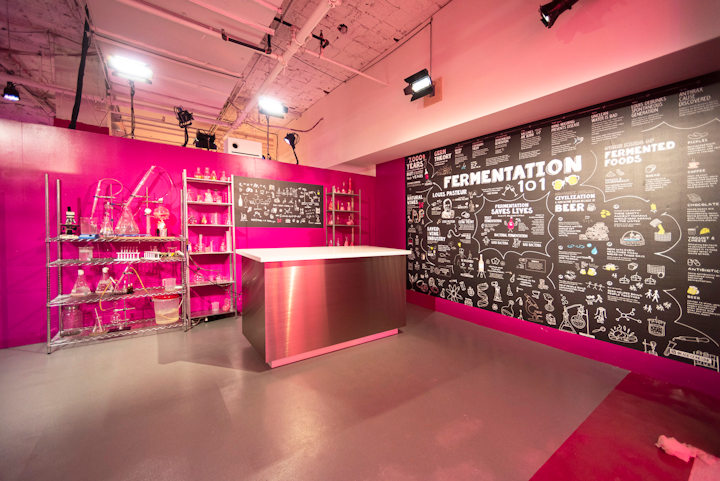 Photo: James Coletta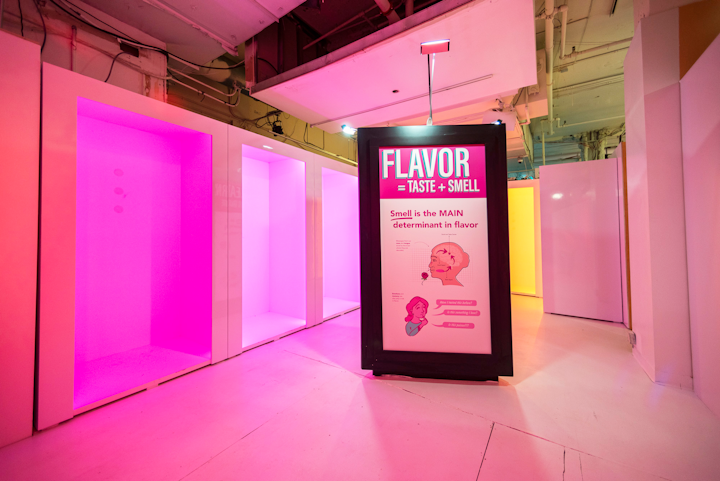 Photo: James Coletta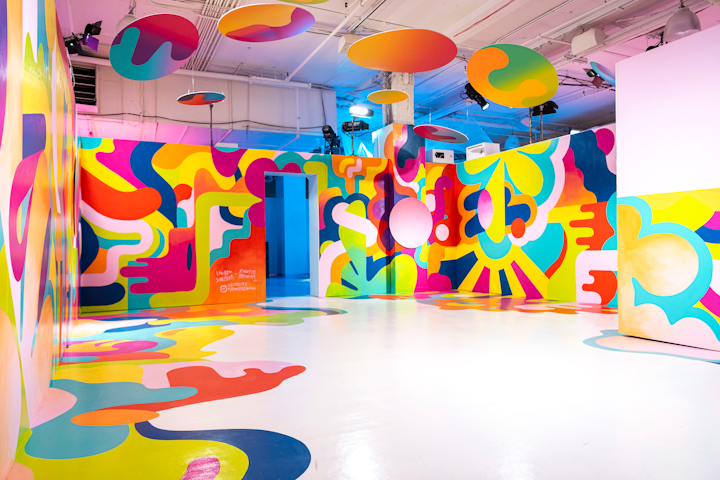 Photo: James Coletta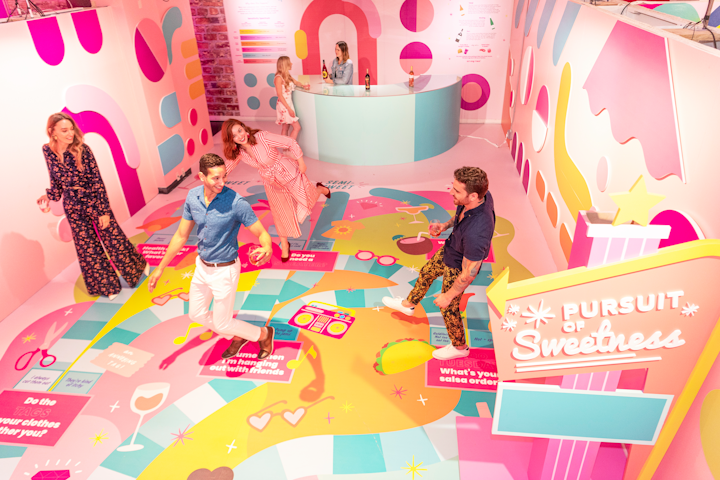 Photo: James Coletta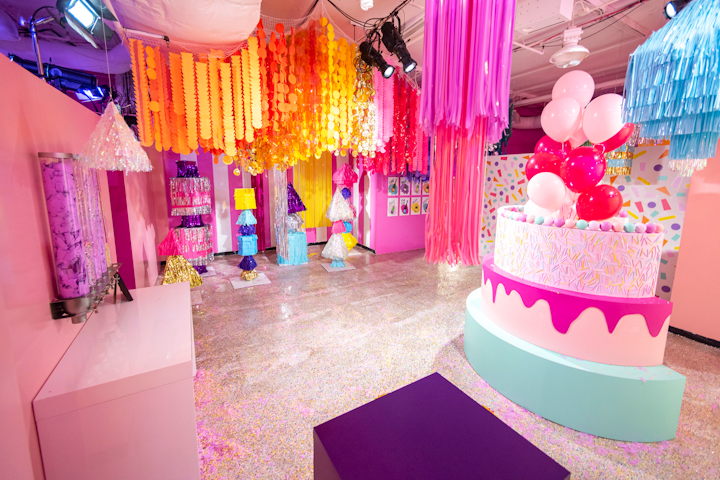 Photo: James Coletta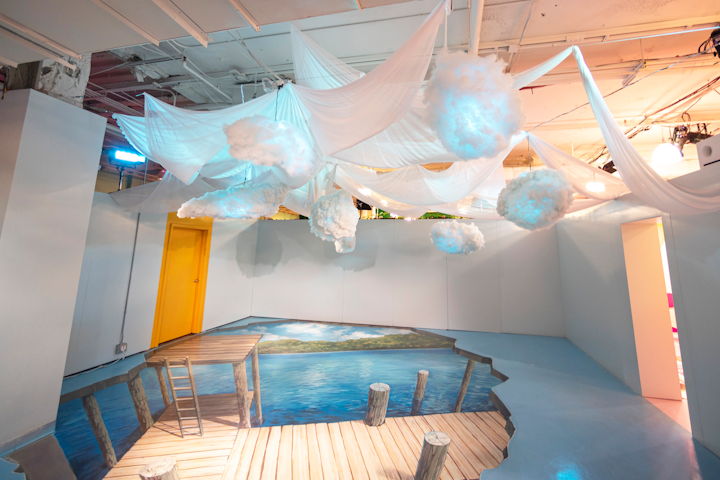 Photo: James Coletta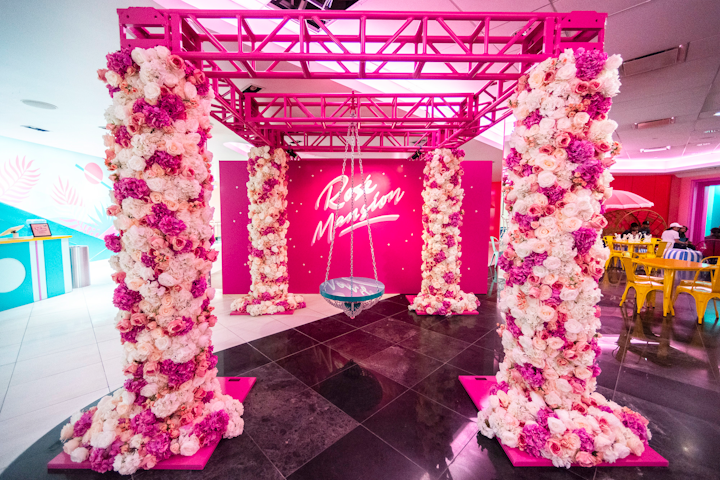 Photo: James Coletta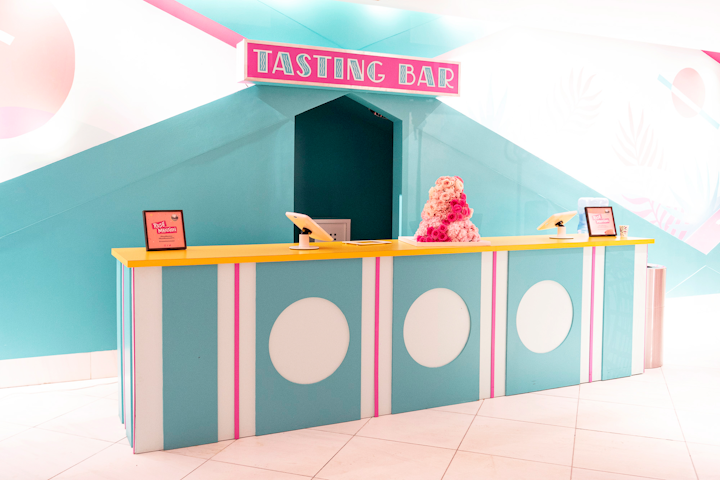 Photo: James Coletta