See How a Museum Celebrated an Over-the-Top Acquisition
The California Science Center welcomed a 66,000-pound space flight-qualified fuel tank—the last of its kind—with appropriate pomp at a travel-inspired gala.
May 25, 2016
When the California Science Center was awarded the retired NASA space shuttle Endeavour in 2013, it was not only a coup for the museum, but a major moment of civic pride and engagement for the city of Los Angeles, with dramatic flyovers and a slow-speed parade of the orbiter through the streets.
While the museum's latest big-ticket acquisition from NASA may not have received quite the same level of fanfare, it nevertheless returned significant media buzz—and donor attention—to the museum and its annual gala on May 20. This year's Discovery Ball heralded the arrival of ET-94—the last space flight-qualified external tank in existence—which will make the Samuel Oschin Air and Space Center at the Science Center the only place in the world that visitors will be able to go to see a complete shuttle stack (with shuttle, tank, and solid rocket boosters).
In order to properly welcome the impressive item to the collection, the Science Center moved its gala from the museum itself to the waterfront at Marina Del Rey, where the massive tank had arrived in the city. The party's multicultural theme was inspired by the tank's journey from New Orleans, through the Panama Canal, and into L.A. The center's vice president of food and event services, Christina Sion, led the production and design team for the museum. Organizers built an outdoor deck over a parking lot for the cocktail portion, which had a New Orleans theme including beads for guests, jambalaya, and a bar backed by the words "Bayou a Drink."
From there, guests transitioned to dinner by joining a parade led by jazz musicians and guests waving handkerchiefs and carrying parasols. The Panama-theme dinner took place under a tent inspired by the country and its jungles. (Guests found their tables using seating cards made up to look like passports.) It featured bright orange carpet and fuchsia, lime green, and tangerine tabletop decor. Guests could also pick up colorful toppers from a hat bar to wear during dinner. Birdcages on stage held Lucent Dossier actors dressed like birds, and a cage suspended over the dance floor held a bird-costumed aerialist.
Following dinner, a Carnival-theme after-party announced by confetti canon included elaborate costumed performers. But the biggest attraction of all was the chance to fall in line in a parade at midnight, following the tank as it rolled out on to the streets on its way to the Science Center in similar manner as the Endeavour before it.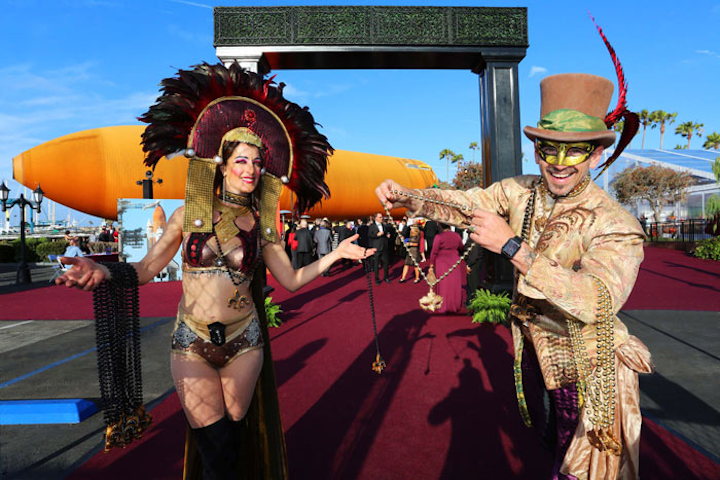 Photo: Nadine Froger Photography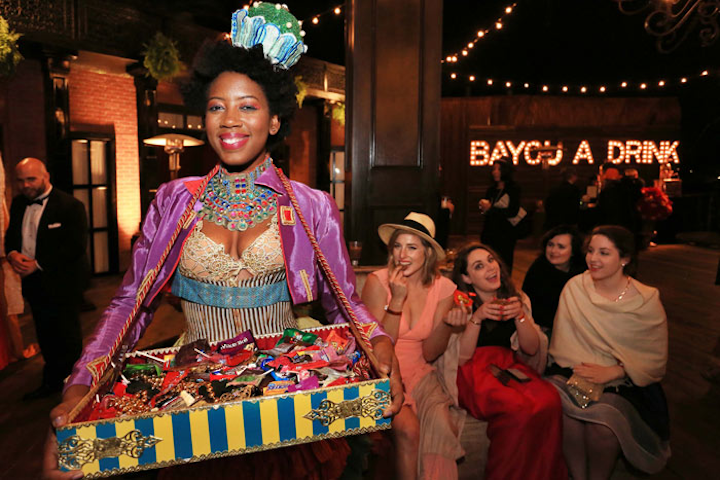 Photo: Nadine Froger Photography
Photo: Nadine Froger Photography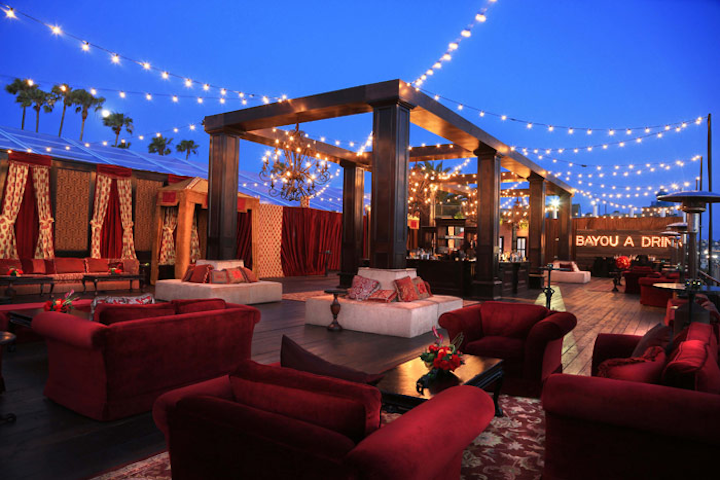 Photo: Nadine Froger Photography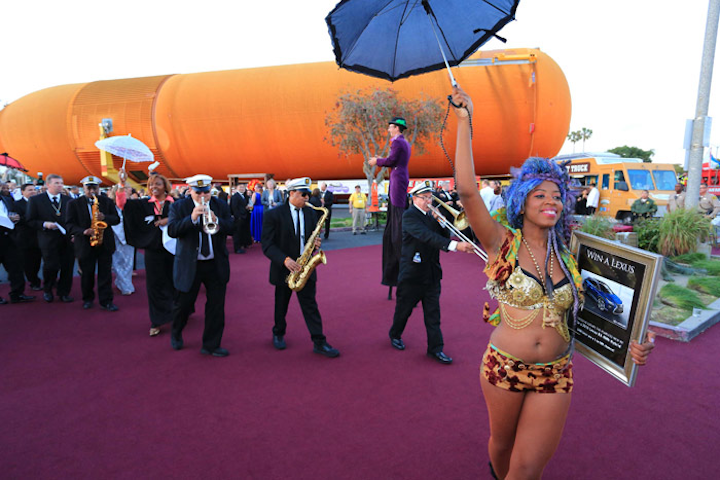 Photo: Nadine Froger Photography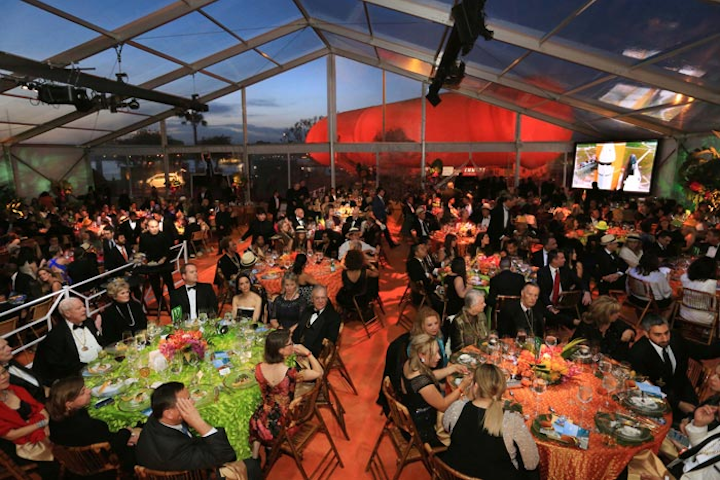 Photo: Nadine Froger Photography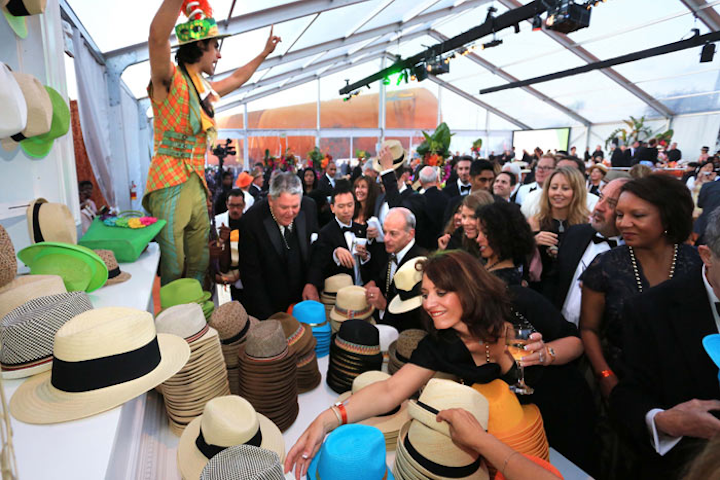 Photo: Nadine Froger Photography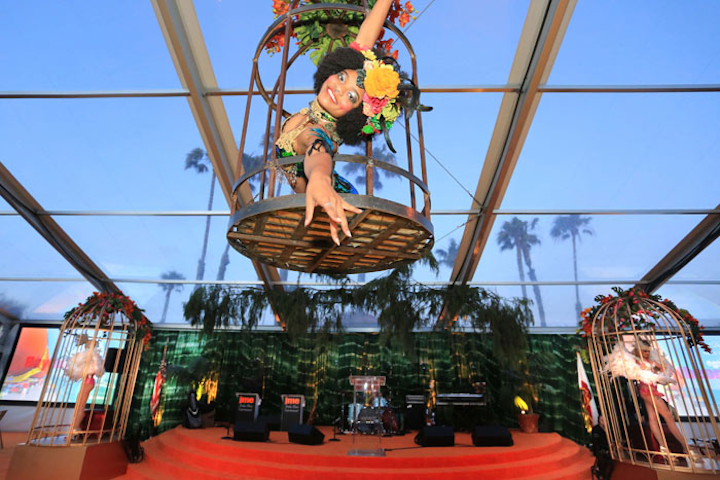 Photo: Nadine Froger Photography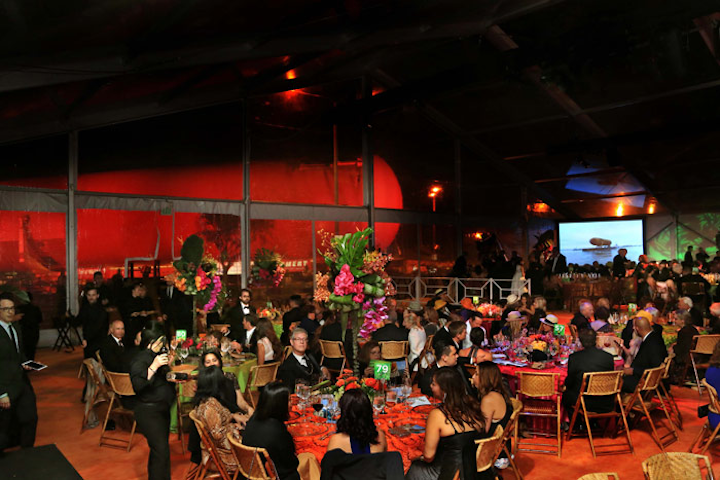 Photo: Nadine Froger Photography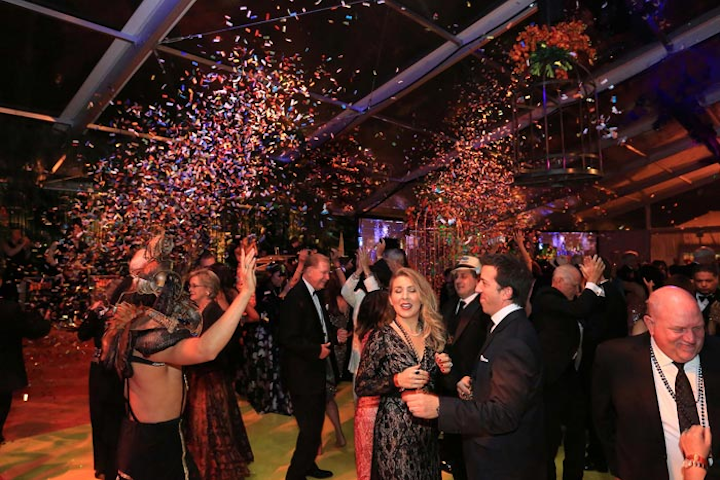 Photo: Nadine Froger Photography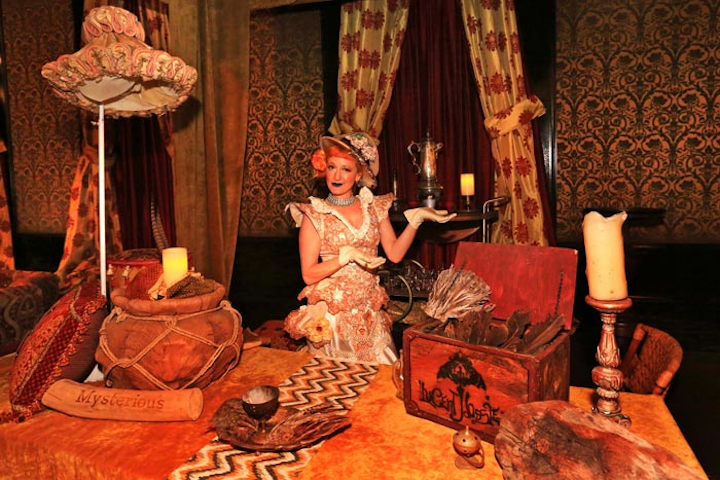 Photo: Nadine Froger Photography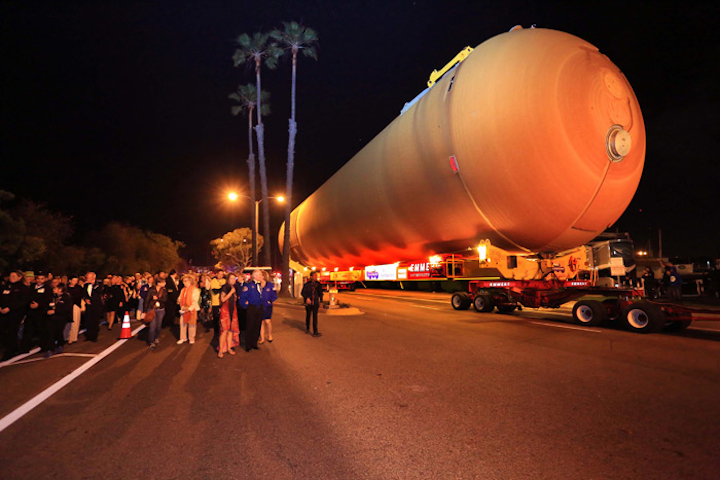 Photo: Nadine Froger Photography
Featured Venues/Suppliers: