This Week in Toronto: Detox Cocktail Classes, a New Distillery District Luxury Hotel, DesignTO's Launch Party
BizBash's new Toronto column from Calvin Barr covers the week's biggest event news.
January 8, 2020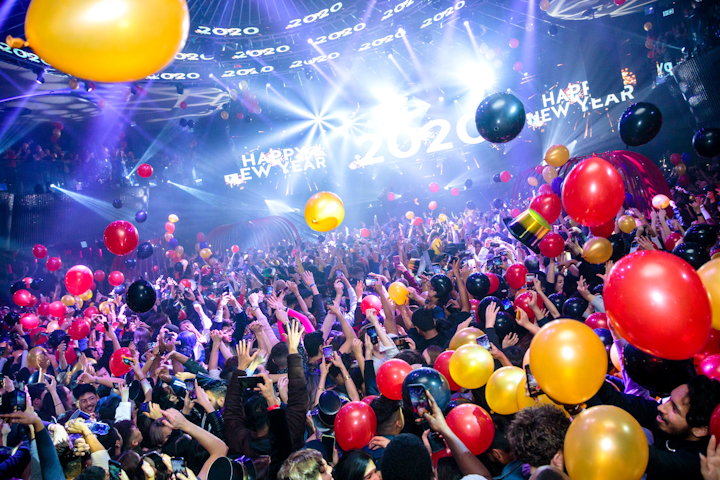 Photo: Courtesy of Rebel
TORONTO—Welcome to BizBash's Toronto-based column, where Calvin Barr covers the week's biggest local news. Got a tip? Get in touch!
Moves and Milestones
Sally Szuster has joined the Toronto Symphony Orchestra (TSO) as vice president of communications. She previously held communications roles at the National Ballet of Canada and the Factory Theatre. Winter TSO performances at Roy Thomson Hall include Mozart's "Requiem," classical kids' story Beethoven Lives Upstairs, and "Singin' in the Rain—Film with Orchestra."
The Ballroom, known for its expansive upstairs bowling alley and recreational center, is celebrating its nine-year anniversary with daily happy-hour specials until January 10. The venue is set to unveil an updated food and drinks menu later this year.
In Case You Missed It
The People's Pint Brewing Company hosted a last-minute menu sample pop-up for the Better Vegan at its Junction location on January 3. The collective brewery licenses and serves seasonal rotations of beers and collaborates with national and international brewers to develop original beverages. The Better Vegan focuses on gourmet pub-style vegan poultry burgers and sandwiches. 
News
For those looking for an alternative to "dry January," Salty Paloma mixology school hosted a detox cocktail-making class at Pray Tell on January 5. Founder Amanda Chen demonstrated three health-conscious recipes, including a tequila-based green juice creation called the Gut Doctor, a lychee-flavored old fashioned called the Golden Rat, and a sweet and salty cherry vodka drink called the Single Lady. Salty Paloma, billed as Toronto's only woman-owned mixology class, offers private and corporate event bookings throughout the year.
To help Torontonians see their new year's resolutions through to completion, the Huddle Sharespace and the YYG Group hosted a group vision board-making event on January 4. Guests were invited to build boards, share their goals, and listen to guest speakers—including financial advisor Harprit Gil, natural supplement developer Nature Provides, and life coach consultants Continual Growth.
Venue Buzz
Twist Gallery opened its first 2020 exhibit, "Extracting the Abstract," on January 3. Each of the eight featured artists used the absence of tangible objects, figures, and representations to challenge audiences' notions of how they perceive art. On January 9, the gallery will host a reception for the exhibit, which will be open until February 28. 
Turn of Events
After being rejected in 2012, a proposal to build a 31-story hotel in the heart of the Distillery District has been re-filed, according to BlogTO. The project, which was originally slated to become a Toronto location of the New York-based Gansevoort Hotel, would add 28 additional stories to the Rack D building, which was built in 1890. 
Overheard
"I like to think wrestling is the same, but the audience has changed. People see the news and watch politics and suddenly there's a place and need for this carefree entertainment. As far as I'm concerned, it's a really great time to be a wrestler."
—Wrestler Dave Karkoulas speaking to MacLeans about the sport's growing popularity. He hosts and competes in matches in the basement of a local Greektown church. 
On the Scene
Torontonians braved icy lake temperatures to raise funds for the Children's Youth and Advocacy Centre on New Year's Day.
Let's see what's happening at your events. Tag #bizbashto on Instagram.
What's Next?
The International Live Events Association (ILEA) Toronto will be hosting a Site & Social networking night for members at Oliver & Bonacini Hospitality's Village Loft on January 14. The venue will be providing canapes, a food station, and cocktails for the evening, and guests are also invited to get headshots taken by wedding and event photographer George Matthew. The rustic Bayview location is available for bookings year-round and can accommodate as many as 275 attendees.
The official DesignTO Festival launch will take place at the Berkeley Church on January 17. This year's site theme, which fuses an eclectic range of design styles across multiple disciplines, was created by Mexican architecture and design studio Anagrama, featuring lighting by Scarborough-based agency Salex. Ace Hill will be the evening's featured pilsner, while DJ Sigourney Beaver and DJ Joe Blow will provide entertainment.