This Week in Toronto: COVID-19-Related Event Updates, Plus News From Toronto Festival of Beer, Ink Entertainment, and More
BizBash's Toronto column from Calvin Barr covers the week's biggest event news.
March 18, 2020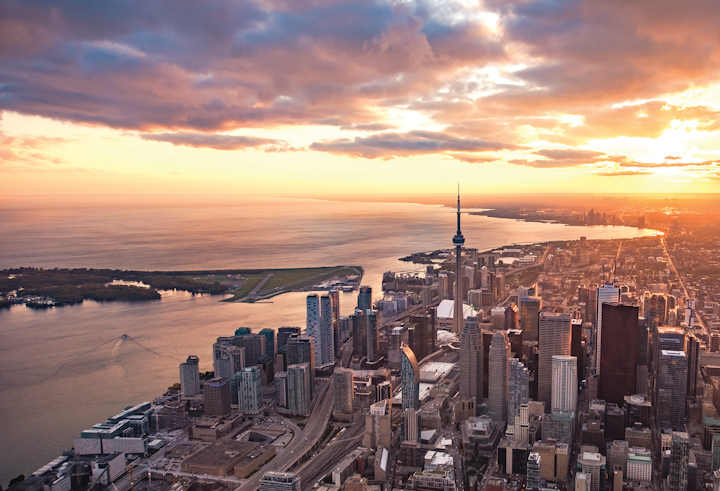 Photo: Courtesy of the City of Toronto
TORONTO—Welcome to BizBash's Toronto-based column, where Calvin Barr covers the week's biggest local news. Got a tip? Get in touch!
News
Prior to the province-wide state of emergency declared yesterday, city officials announced new measures to slow the spread of the COVID-19 coronavirus through mandated venue closures or service modifications across Toronto. Mayor John Tory stated: "I support Toronto Medical Officer of Health Dr. Eileen de Villa's strong recommendation for dine-in restaurants, bars, nightclubs, and theaters to temporarily close their in-house options. I encourage Toronto residents to practice social distancing as much as possible to protect their health and the health of their loved ones and neighbors." 
Some of the city's biggest annual spring events are announcing new 2020 dates, during the traditionally bustling fall and summer seasons. Canadian Music Week is now set to run from September 8 to 13; since these dates will coincide with the Toronto International Film Festival, this may mean a larger tourism boom for the city than usual. Art Battle Toronto at the Great Hall has been moved to June 21. At this time, Toronto will also presumably experience high volumes of people taking part in the Toronto Jazz Festival and Pride Month. And Toronto Comicon, which was set to take place this weekend at the Metro Toronto Convention Centre, has been canceled altogether. However, both ticket-holders and exhibitors have the option to put their reservation towards FanExpo—North America's third-largest Pop Culture event—in August, or attend Comicon 2021 or receive a full refund.    
Some of the city's biggest attractions are tentatively scheduled to reopen in early- to mid-April, depending on public health official directives. Any extensions to exhibitions that had recently debuted—such as the CN Tower's "114 Stories X 114 Storeys," the Art Gallery of Ontario's "Illusions: The Art of Magic,"; and Royal Ontario Museum's "Winnie-the-Pooh: Exploring a Classic"—are expected to be announced in the coming weeks. 
Moves and Milestones
Blue Door Agency has welcomed multi-disciplinary creative Sheila Joy Sy as its newest graphic designer. Sy has worked on omnichannel campaigns for the Hudson's Bay, Nudestix Inc., the Toronto Star, and Sephora Canada. Also, Rob Lazer is joining TIFF as its creative director, after approximately a decade in multiple roles with Cineplex Entertainment.
Venue Buzz
In place of Yorkville's French bistro La Societe, which closed on New Year's Eve, owner Ink Entertainment plans to launch a Lebanese restaurant later this spring, with a second location planned to launch in Miami later this year. Amal will feature a menu combining traditional Lebanese cuisine with a contemporary flair, curated by executive chef Rony Ghaleb, as well as traditional Middle Eastern architecture by Studio Munge. "I have wanted to open a Lebanese restaurant for many years," says Charles Khabouth, C.E.O. of Ink Entertainment. "As a native of Lebanon, ensuring authenticity was paramount. Last year, members of the Ink team and I traveled there to curate the best it has to offer and bring to Amal. I believe this level of authenticity will elevate our city's dining scene to new heights." 
Turn of Events
Toronto's Festival of Beer announced that Grammy-nominated hip-hop artist and rapper Nas will be headlining on opening night. Now in its 24th year, the event is scheduled to take place on Bandshell Park at Exhibition Place from July 24 to 26. It remains to be announced if the cottage weekend-theme Spring BeerFest TO—also presented by the Beer Store—will happen over the Victoria Day long weekend in May.
Overheard
"I personally think the only thing that would help a business like Glad Day and our staff is an immediate suspension of rent. Anything less than that would be catastrophic. We're a restaurant and a bar and a bookstore and a performance space, so [we're seeing] a lot of people suddenly facing dire consequences. And we're one of the few venues that hasn't canceled things—so people are looking at us to be their last paycheck for the month."
—Glad Day Bookshop owner Michael Erickson, speaking to Now Magazine about local business survival during the COVID-19 outbreak. 
On the Scene
Over the weekend, the Gladstone Hotel unveiled its weather and climate-theme GrowOp exhibit. 
What's Next?
While Toronto and cities around the world missed out on their annual St. Patrick Day parade, Roaring Twenties Events is hoping to host one on the next major holiday. In the fashion of Fred Astaire and Judy Garland, the Toronto Vintage Easter Parade invites participants to put on their Sunday best, gather at Nathan Phillips Square, and enjoy a leisurely social walk through the downtown core on April 12. The inspiration for the event comes from New York City's traditional Fifth Avenue parade on Easter Sunday.
Great Place to Work's 2020 Trust Summit is currently slated to take place at the Metro Toronto Convention Centre on April 15. The organization, which examines, recognizes, and provides insights into outstanding workplace cultures worldwide, is expected to welcome 1,500 guests to sessions and lectures throughout the day, as well its Best Workplaces in Canada award show in the evening. The ceremony includes a cocktail reception, dinner, a winners' champagne toast, and an after-party.