Canadian Dealmakers Gala Debuts After Three Years of Planning
April 16, 2008
More than 400 lawyers and investment bankers from across Canada celebrated business deals made in 2007 at the inaugural Canadian Dealmakers gala and awards last night. Presented by Deloitte, Lexpert, Thomson Financial, and
The Globe and Mail
, the event recognized the accomplishments of leaders in legal advisory and underwriting roles in categories such as mining, real estate, and consumer products.
"This is an amazing branding opportunity for the companies participating, and it's the first time they're all together to celebrate the art of the deal," said Donna Farber, the marketing and business development manager for Thomson, who worked with
Eden Planning
to put on the event. Farber reported that the gala took three years to plan due to the lengthy process involved in seeking nominations, securing judges, and attracting sponsors for the event.Along with an advisory board, a six-person judging panel (which included John H. McArthur, a dean emeritus at Harvard Business School, and Eileen Mercier of the Ontario Teachers' Pension Plan Board) picked the winners in the nine categories. Using large screens and a lit-up stage courtesy of
Carter Craig Communications
and
Stagevision
, video clips of award winners like Yamana Gold Inc. and TD Bank Financial Group played to illustrate the process of the deals being made.
Proceeds from the gala supported Junior Achievement of Canada, a nonprofit organization that creates programs to educate young people about business and economics.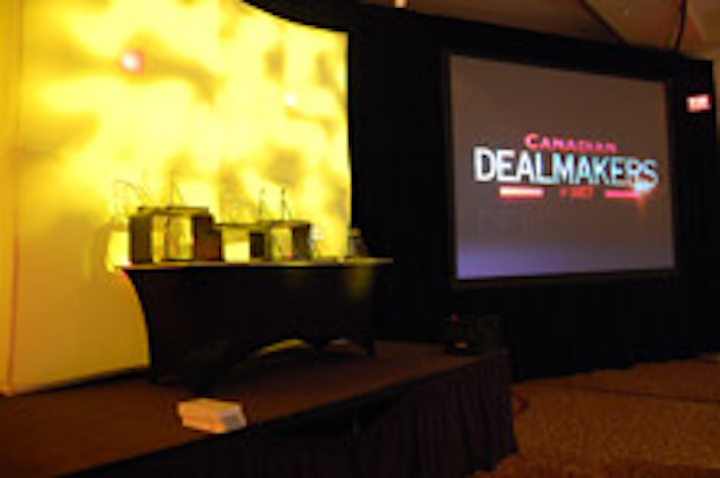 Photo: BizBash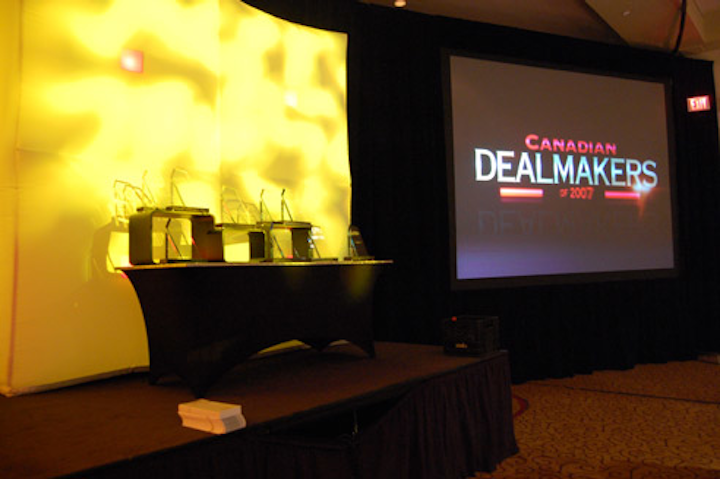 Photo: BizBash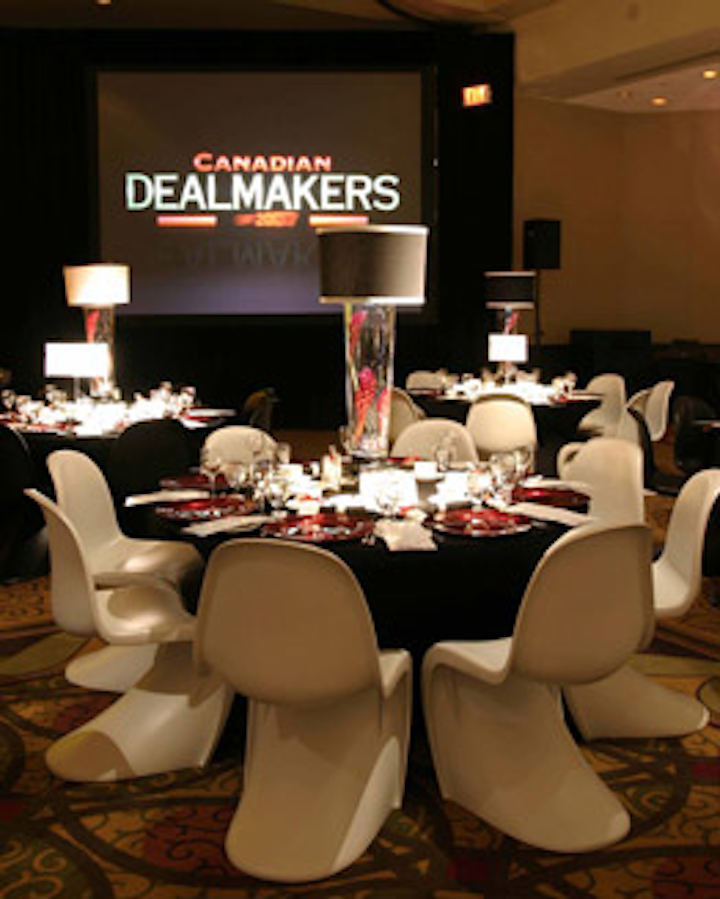 Photo: Janis Rees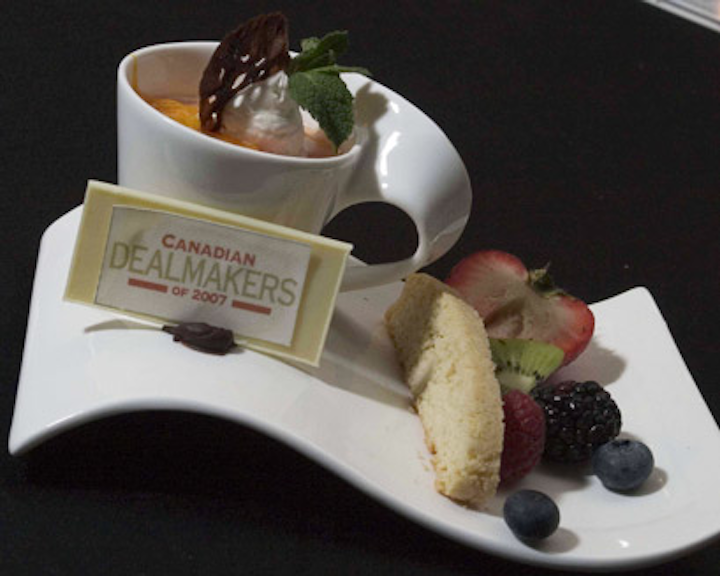 Photo: Janis Rees
Featured Venues/Suppliers: