Classic Cars
Downtown Porsche launched the new 911 with a retrospective illustrating the evolution of the sports car, with advertising from the past decade and a display of vintage models.
September 25, 2008
Downtown Porsche unveiled the 2009 Porsche 911—the first model to be released since 2005—with a retrospective look at the classic sports car Wednesday. "Tonight's event is to celebrate the heritage and that evolutionary process that is the guiding light and the philosophy behind 911," said Abbey Gwartzman, a marketing consultant with Porsche. "The concept for the event is heritage evolution. It's the whole undercurrent of the 911 line … You can see the common link through the entire line, but the whole idea is that so much is done underneath the skin."
To illustrate the advancements in the new model—including a double clutch, direct fuel injection, and a touch screen communication system and audio interface for iPods and other devices—event organizers chose to fill the Front Street dealership with vintage automobiles. "Porsche continues to work and engineer the cars throughout the development," Gwartzman said, noting the three main improvements to the new model are "more power, more performance, and more efficiency."
Helen Ching-Kircher, president and general manager of Downtown Porsche, worked with Sebastien Centner of Eatertainment Special Events & Catering to set the tone for the evening. "The car is all about technology, so the whole idea behind the launch is to make it futuristic, about technology and the advancements in engineering," Centner said. "We tried to keep it very elegant while trying to infuse a few things into it that are done a little bit differently."
Eatertainment topped cocktail tables with silvery grey linens and placed white lilies atop the bar. Green and red moving lights shone on one wall of the dealership throughout evening and two screens broadcast a series of classic Porsche ads prior to the reveal. A light and laser show took place inside the dealership during the unveiling of the new car. Three new 911s then roared up the street and parked outside.
The 300 guests included local executives and Porsche clients. They dined on passed hors d'oeuvres such as open-faced steak and arugula sandwiches, buttermilk-chive scones with southern-fried chicken and Cajun aioli, and whiskey-marinated smoked salmon on dark rye with sweet potato mayonnaise.
Guests also had the opportunity to schedule an appointment to test drive the new vehicle at a later date.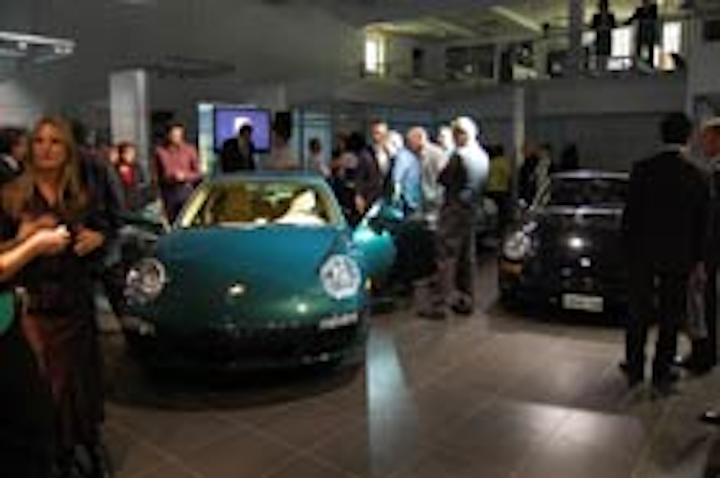 Photo: BizBash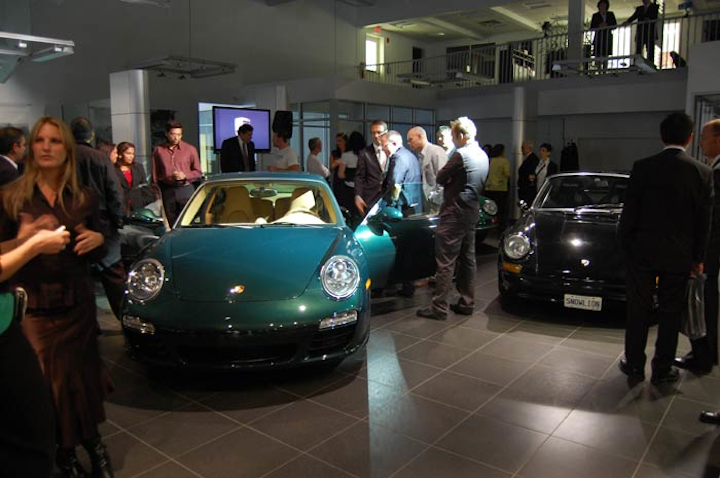 Photo: BizBash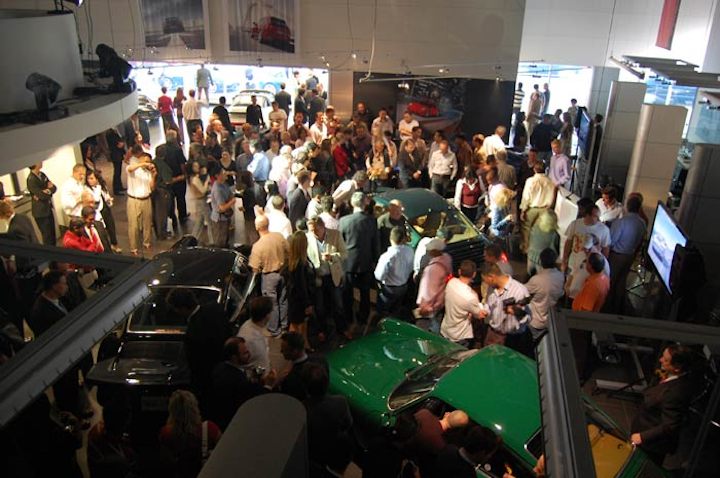 Photo: BizBash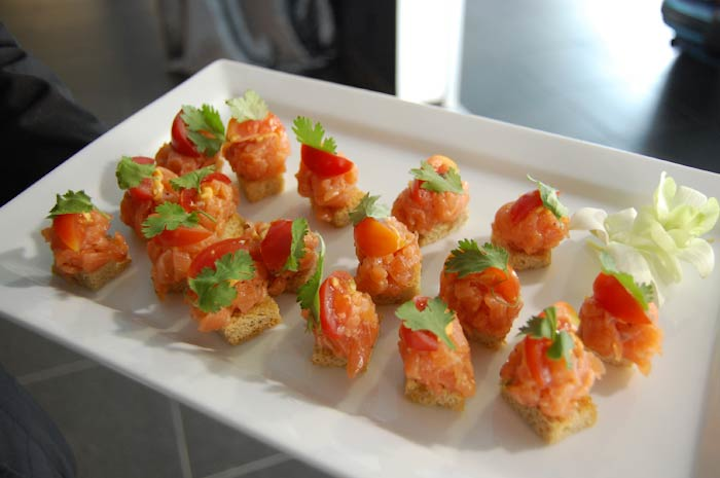 Photo: BizBash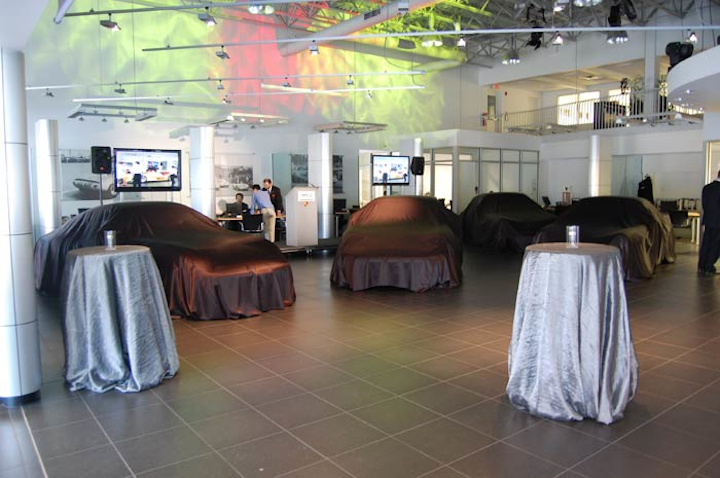 Photo: BizBash
Photo: BizBash
Featured Venues/Suppliers: