This Toronto Art Benefit Took Guests to a Surreal Speakeasy
Kicking off a new decade, Power Plant's 21st annual Power Ball turned the gallery into a speakeasy with surrealist performances.
June 24, 2019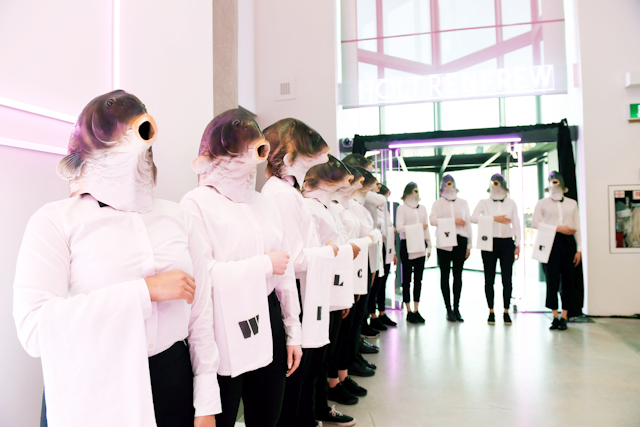 Attendees were greeted by servers wearing fish masks.Photo: George Pimentel

TORONTO—Known as one of the splashiest benefits in Toronto, the Power Plant Contemporary Art Gallery's annual Power Ball entered a new decade this year and put a surrealist spin on the traditional speakeasy event theme. Power Ball: 21 Club, the 21st edition of the event, took place June 6 and looked to Prohibition-era 1920s as a thematic starting point for the always-immersive event.
"21 Club makes reference to the most infamous speakeasy from 1920s New York, but with our signature contemporary spin," said Gaëtane Verna, director of the Power Plant Contemporary Art Gallery. "The entire gallery space, as well as the 'alley' entrance, was designed to evoke the feeling of going into a secret club, an illicit speakeasy, where guests indulged in a night of revelry with immersive art experiences, delicious food and drink and the feeling of excitement that comes from trying something different and embracing the unknowns that live in the shadows."
The event was presented by department store company Holt Renfrew, which helped bring the art environment to life by activating a neon-lighted runway. For other installations, Power Plant partnered with artists including Sarah Keenlyside, Bruno Billio, Chelsea Culprit, and Max Streicher. Keenlyside helmed the gala's V.I.P. pre-party, where the artist and restaurateur created a culinary and performance installation, which included servers wearing fish heads welcoming guests, inspired by Surrealism and Salvador Dalí's cookbooks.
"Sarah Keenlyside has been a supporter of the Power Plant for many years and has been involved in many of our events in different capacities. She presented her concept to the team two years ago, and we found a fit with this year's 21 Club," said Verna, who noted that Keenlyside wanted to re-create an old world French restaurant with a surrealist, contemporary twist.
Standouts in the V.I.P. room included a chandelier decorated with greenery and faux lobsters—from which aerialists from A Girl in the Sky Productions later served prosecco—and oversize paper-mache bananas that people could dance or pose with. The bananas were also used in a surrealist dance performance. This year's pre-party took place in the Power Plant's largest gallery, moving from the adjacent theater space where it was held in previous years. "We created a speakeasy within a speakeasy, where V.I.P. guests were the only ones left with a memory of surrealist food service—unbeknownst to the Power Ball party crowd," said Verna.
The event also featured performances by drag queens and kings including Dainty Smith, Tynomi Banks, and Gay Jesus, curated by Tobaron Waxman of the L.G.B.T. Artist Residency. And to complement the speakeasy theme, the gala also featured two hidden rooms. One offered a space that was sponsored by Bunz, promoting sustainable living and serving food from Planta Queen. A second, candlelit room played an old black and white movie.
For the first time, Bumble Bizz, the dating app's networking platform, sponsored Power Ball and launched a callout to host an emerging Canadian artist at the event. The prompt through the app was to submit a proposal that reflected Bumble's work to upend gendered relationship norms. Artist Sarah Zanchetta's installation, Sweet Digs, was selected. The multi-room installation included Mylar balloons, candy dispensers, and streamers, meant to show the juxtapositions of masculinity and femininity, as well as the rules and regulations around sexuality through the lens of social media.
"Power Ball shows itself as a distinct and original experience each year because it is an event that evolves over the months of planning—which basically begins shortly after the previous one wraps," said Verna. "The theme is different each year and the artists, performers, designers, and staff work collaboratively in response to the theme. Our objective with Power Ball is for attendees to enjoy themselves immensely at a spectacular party that each year, exceeds expectations. We also want our guests to feel appreciated for what their contribution through ticket purchase directly supports."
According to Verna, this year's Power Ball raised more than $330,000 for the museum's exhibition and programs. Here's a look at some of the artistic highlights from this year's event. 
VENDORS
Audiovisual Production, Lighting, Production, Staffing, Sound, Staging: Westbury
Additional Staffing: David Lovell Events
Celebrity Wrangling, P.R.: ASC Public Relations
Design, Production, Event Management: Candice & Alison Events Group
Draping, Event Management: Power Plant Contemporary Art Gallery
Furniture Rentals: Luxe Modern Rentals
Invitations: Union Creative
Linens, Furniture Rentals: Event Rental Group
Printing: Acorn Print Production
Props: The Prop Room
Security, Tenting: Harbourfront Centre
Signage: Saman Design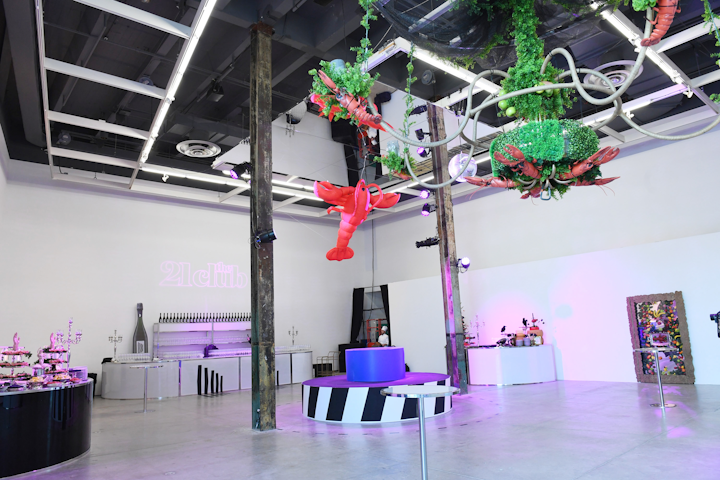 Photo: George Pimentel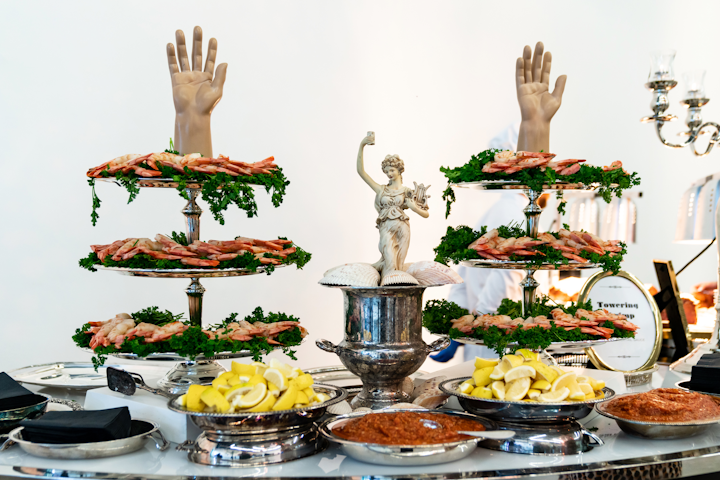 Photo: Brilynn Ferguson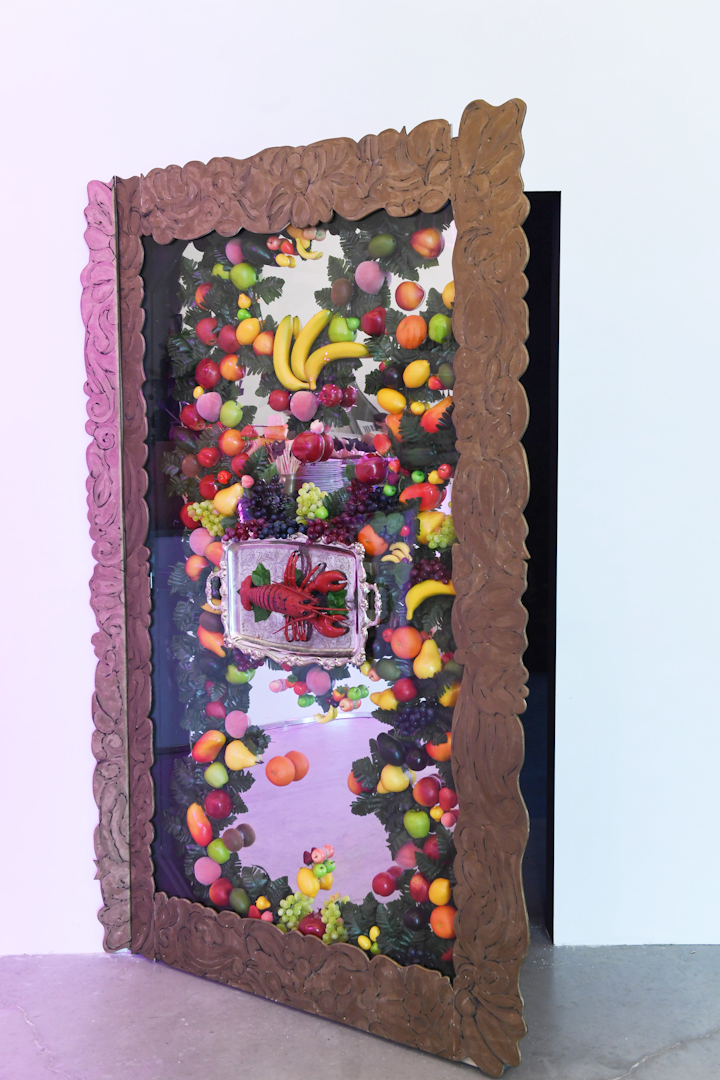 Photo: George Pimentel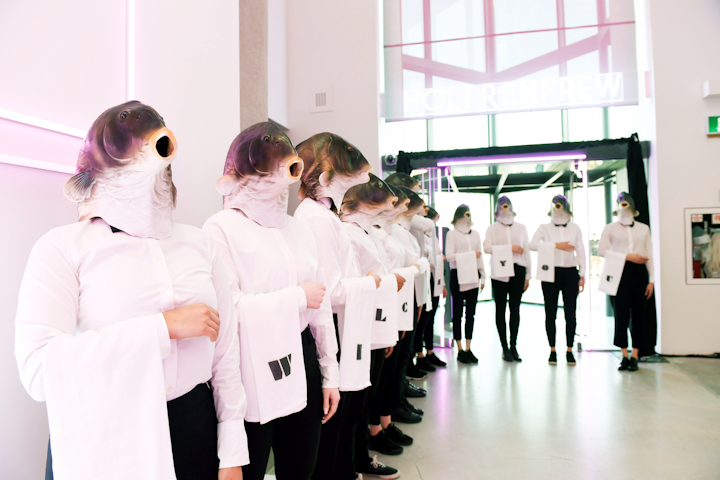 Photo: George Pimentel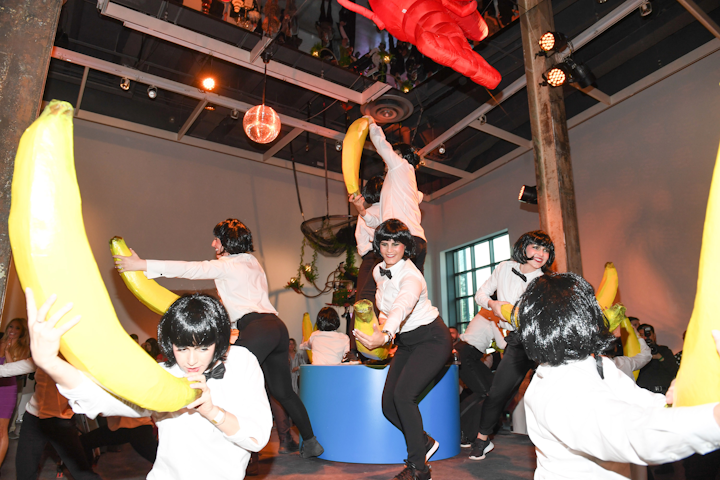 Photo: George Pimentel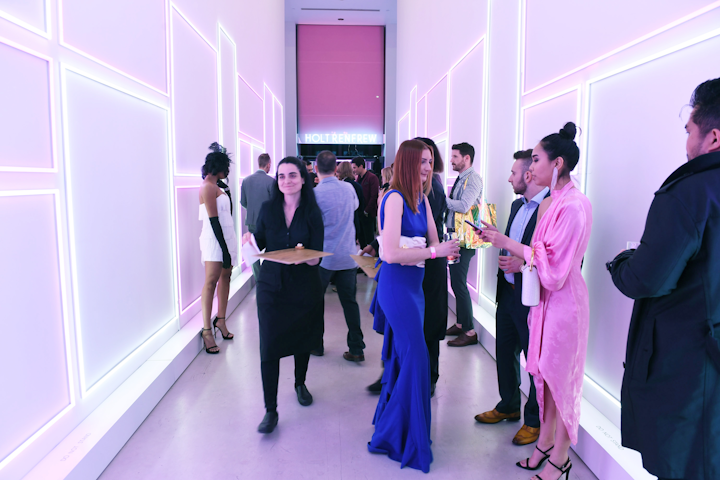 Photo: George Pimentel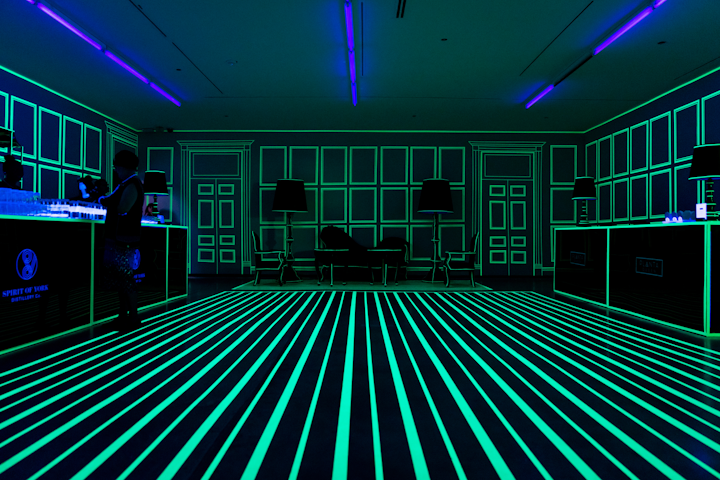 Photo: Brilynn Ferguson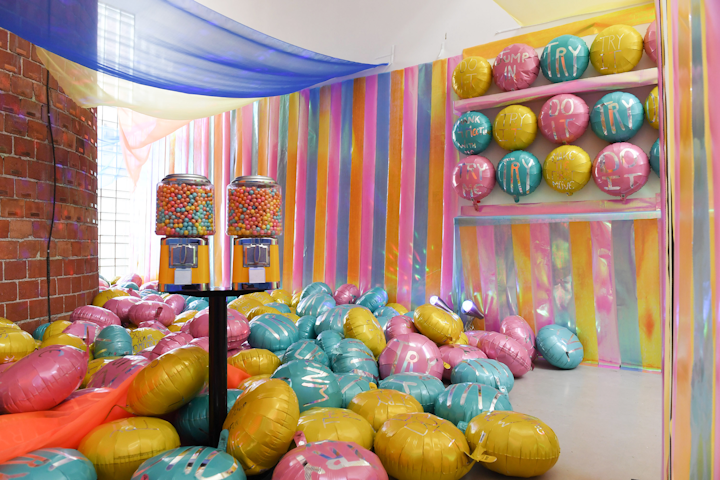 Photo: George Pimentel
Photo: George Pimentel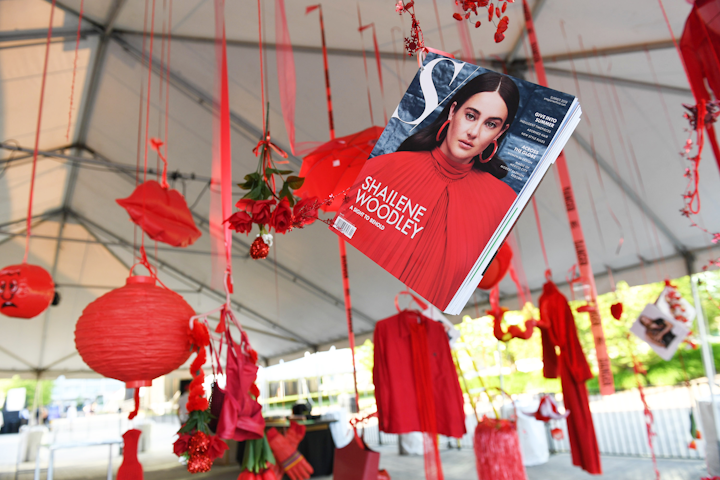 Photo: George Pimentel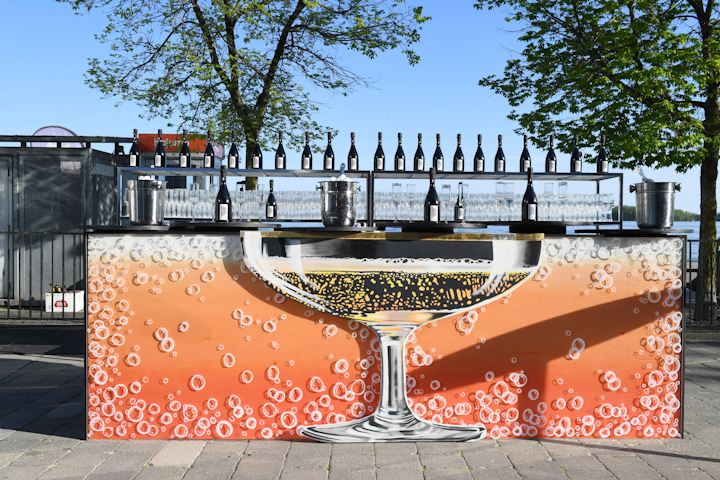 Photo: George Pimentel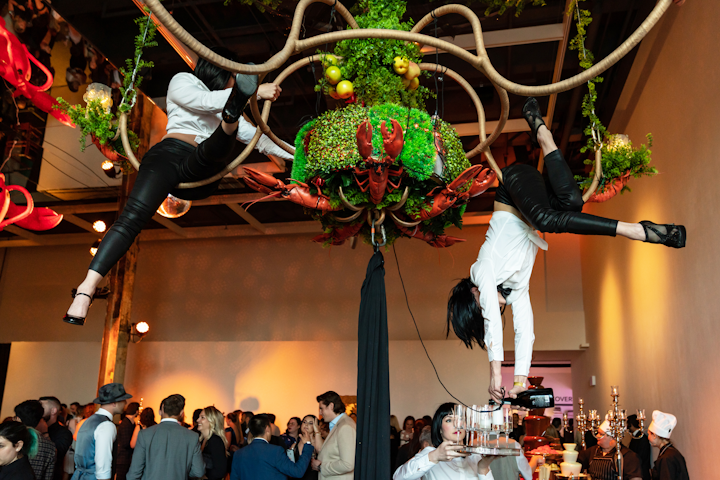 Photo: Brilynn Ferguson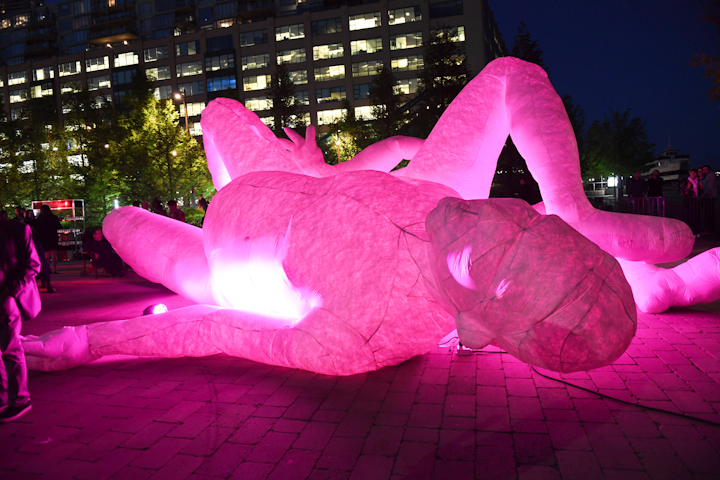 Photo: George Pimentel