Lending a Hand
To mark the one-year anniversary of the Jewish Urban Meeting Place, the organization held a benefit and encouraged attendees to donate time rather than money at a silent auction.
February 5, 2009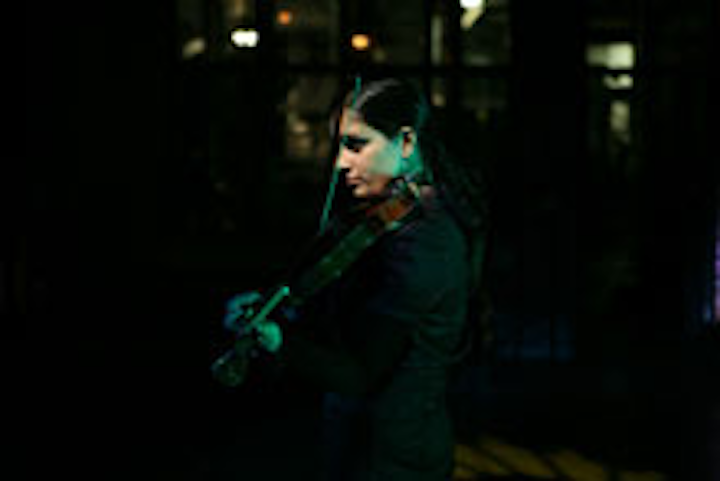 Photo: Courtesy of Jump
More than 500 guests and members of the Jewish Urban Meeting Place (JUMP) helped the organization mark its one-year anniversary at the Steam Whistle Brewery Saturday during an event intended to inspire volunteerism. In keeping with JUMP's missions and goals—it's a nonprofit organization that provides social, volunteer, and educational programming to young people between the ages of 22 and 34—organizers aimed to instill the value of community involvement by hosting a silent auction where guests had the opportunity to bid for items with volunteer hours, rather than money.
JUMP director Debbie Osiel reported that prizes were awarded to guests who bid the highest number of volunteer hours. The donations collected will directly aid organizations across the city.
The night kicked off with a saxophonist and a violinist walking around the room, playing along with the music provided by Le DJ, which used purple lighting and a JUMP gobo to light the room. Zuchter Berk handled the catering for the event; servers passed hors d'oeuvres like charred tuna with chili and sesame salsa, barbecue duck, braised lamb shank ravioli, and celeriac and leek soup shooters.
Event sponsors included Scotiabank, Source Imaging, Perennial Asset Management, TransGlobe, Yogenfruz, Icerok Jewelry, SpinMaster, Shalom Toronto, and Cambridge Mercantile Group.
Featured Venues/Suppliers: