TED 2018: How Organizers Put the Spotlight on the Attendee
The event—known for its roster of thought-provoking speakers—created new experiences to engage attendees, including the chance to give their own mini TED talks.
May 1, 2018
The annual TED conference is a famously immersive experience, but for this year's TED2018—which drew 1,500 people to Vancouver in April—organizers put an even greater focus on creating attendee-centric experiences. With the conference theme "The Age of Amazement," organizers experimented with new tactics, from integrating live-streaming for an audience outside the walls of the Vancouver Convention Centre to creating installations designed to spark imagination and dialogue.
One of the most popular new installations was a mock stage where attendees could be recorded giving 45-second mini-TED talks. The idea for this "talk-o-matic," according to TED engineer Michael Rhing, came about from the organizers' hunch that many attendees had come up with their own TED-type speeches—practiced, say, in the shower or during their morning commute. After their talks were recorded, these mini-speeches were dropped into a pretend TED homepage, and then emailed to "speakers."
"Seeing their satisfaction of getting it out in the open really proved to me that we built a crowd-pleaser," Rhing said. "The ideas and feedback we got back are really going to help take this product to the next level the next time we build it out."
Other installations at the conference also were developed with an eye towards more hands-on interactivity. More than 400 attendees got a first-person look at the future of mobility when they took a ride on an indoor course in a self-driving BMW i3—the first time the carmaker has offered its autonomous "personal copilot experience" in North America. Attendees could also experience talks from an open-air installation dubbed the "Katerra Simulcast Cinema," a wooden structure created by former TED speaker Michael Green and a student architecture team studying sustainable design.
Another tool TED organizers used to foster a deeper level of engagement was an on-site studio, created in collaboration with sponsor Marriott, where it broadcast eight Facebook Live interviews with conference speakers. Hosted by TED speaker Manoush Zomorodi, these segments promoted more in-depth interaction with in-person and virtual participants.
"By opening up the conference to a much wider audience, in particular those who are fans and followers of TED around the world, we were able to add our year-round community to the discussion happening in Vancouver," said Nadia Rawls, TED's head of social media.
One particularly moving broadcast was with Diane Wolk-Rogers, a history teacher and survivor of the recent mass shooting at Marjory Stoneman Douglas High School in Parkland, Fla., Rawls said. Student activism leader Emma González was patched in via videoconference, for a sometimes emotional conversation online Q&A about gun violence and activism.
"It helped our online audience more deeply understand the ideas from our conference and engage with them in a positive, real-time way." Rawls said.
In addition to fostering greater engagement between speakers and attendees, organizers also sought to facilitate connections between conferencegoers. They expanded on an experiment from last year's TED conferencing, replacing some speakers sessions with interactive workshops and hands-on experiences that ran the gamut from sushi-making to discussion of sexual harassment in the context of the #MeToo movement.
"Our attendees asked us for more and varied ways to dive deeper into ideas in smaller groups and connect with other TEDsters," said Ladan Wise, director of service design. "We aimed to curate experiences that might only happen at the TED conference."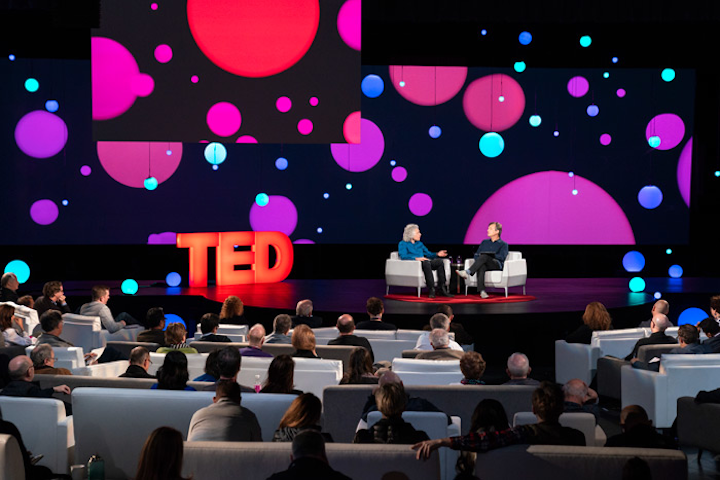 Photo: Bret Hartman/TED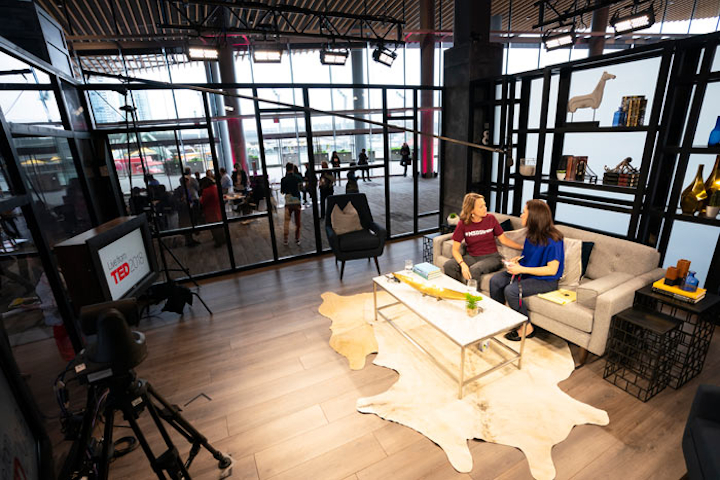 Photo: Jason Redmond/TED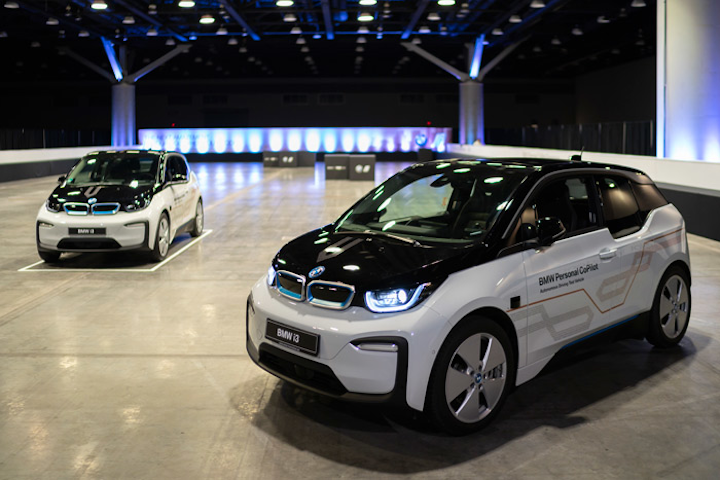 Photo: Lawrence Sumulong/TED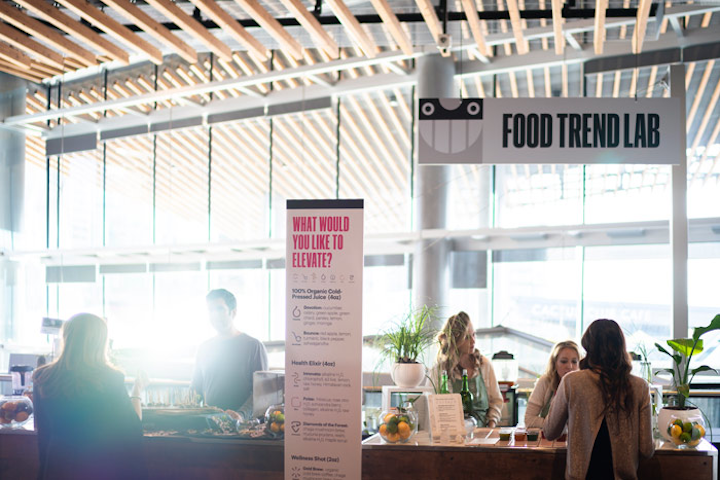 Photo: Lawrence Sumulong/TED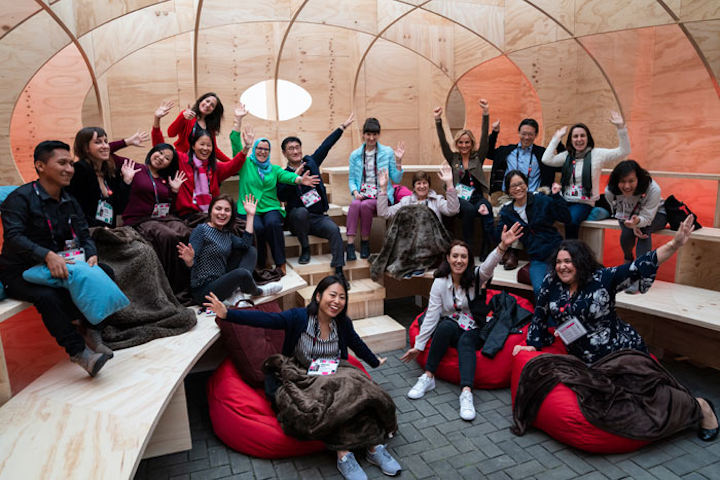 Photo: Lawrence Sumulong/TED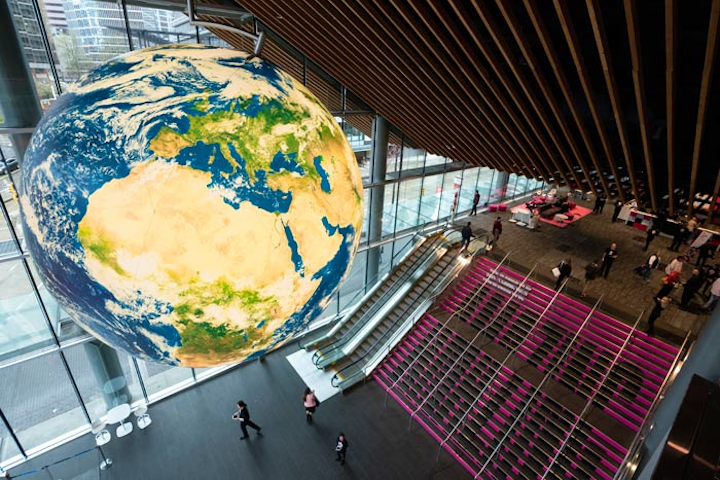 Photo: Jason Redmond/TED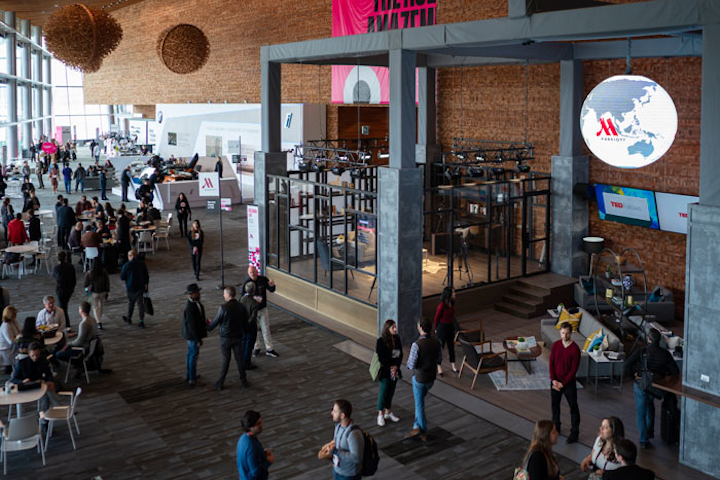 Photo: Lawrence Sumulong/TED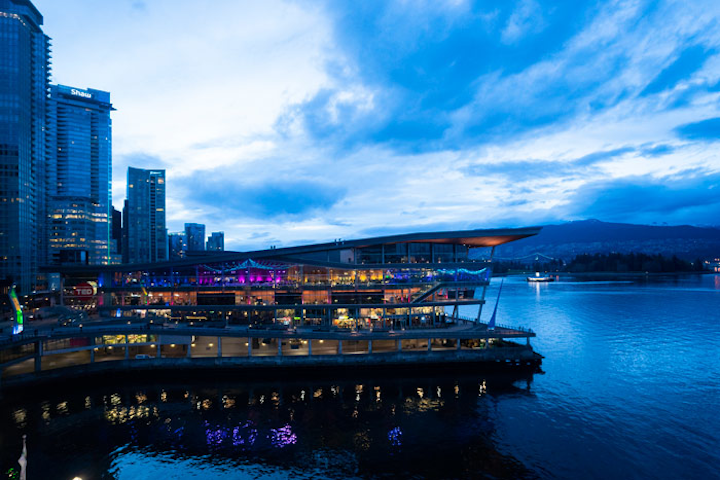 Photo: Ryan Lash/TED