Dinner for 3,000
The Human Rights Campaign's annual dinner entertained a large group of supporters, Matthew Broderick and Nancy Pelosi among them, with dark tables and bright lights.
October 10, 2007
This year's Human Rights Campaign dinner, which ran under the theme "Inspire," was held in the
Washington Convention Center
's 19,000-square-foot ballroom on Saturday night. Some 3,000 attendees came out to support the gay, lesbian, bisexual, and transgender communities.
The event, the group's 11th annual, was the culmination of a yearlong planning effort headed by HRC senior event manager Camille Rodriguez. "Our goal was to provide an all-star production within the limitations of a conservative budget," she said, noting that the convention center was the only space in the city that could hold such a large event.
While colorful, the decor was crisp, and on the conservative side. The ballroom took on a light-versus-dark setting, thanks to hundreds of circular tables draped in black tablecloths and topped with bundles of bright pink, red, and yellow roses by
Royce Flowers
. The white walls around the room's perimeter were tastefully lit in blue and yellow, the colors of the HRC's logo, by
GLP
, in conjunction with the convention center.The long stage, stretching across the front of the room, was flanked by two 11- by 14-foot screens and 15 sheer panels hanging from the ceiling—19 and 25 feet tall—that changed colors throughout the evening and "created entry and exit points for the speakers en route to the podium," Rodriguez said. The billowy panels were adorned with vines, a theme that also repeated in the floral arrangements (vines wrapped the rose stems in the vases) and in the videos that aired throughout the evening (vines crept up onto the screens). "Vines symbolize growth, which is consistent with our message," Rodriguez said. 
Though the event ran a little longer than expected, those who stuck around after the live auction and the litany of speakers and awards could catch
Stayin' Alive
(a Bee Gees tribute band) in the convention center's grand lobby.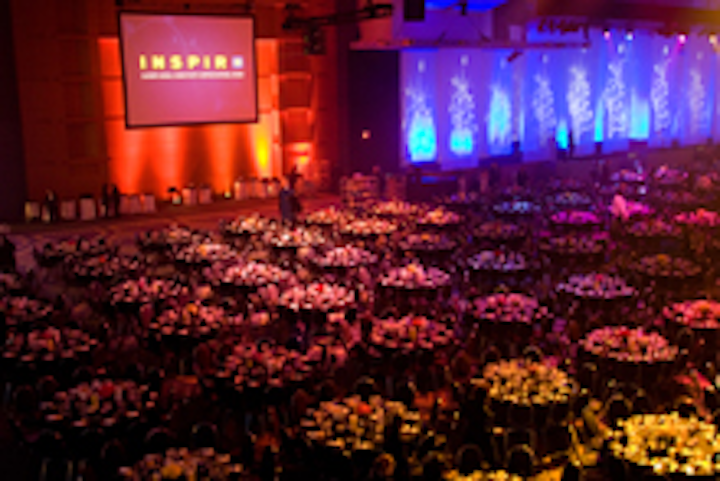 Photo: Colin Laughlin for BizBash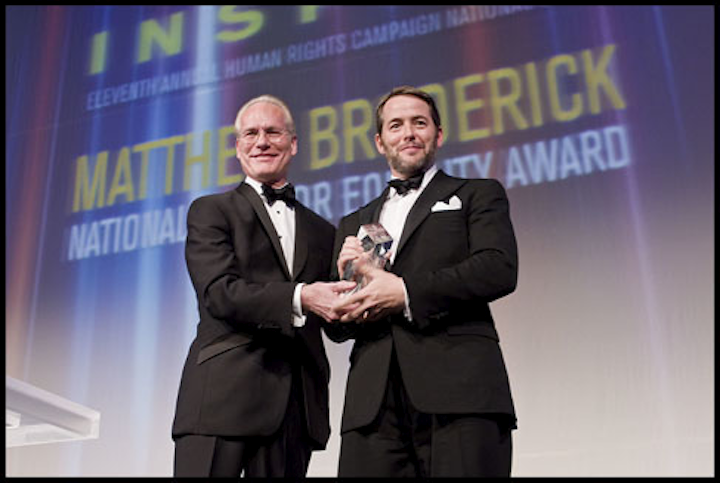 Photo: Judy Rolfe for the Human Rights Campaign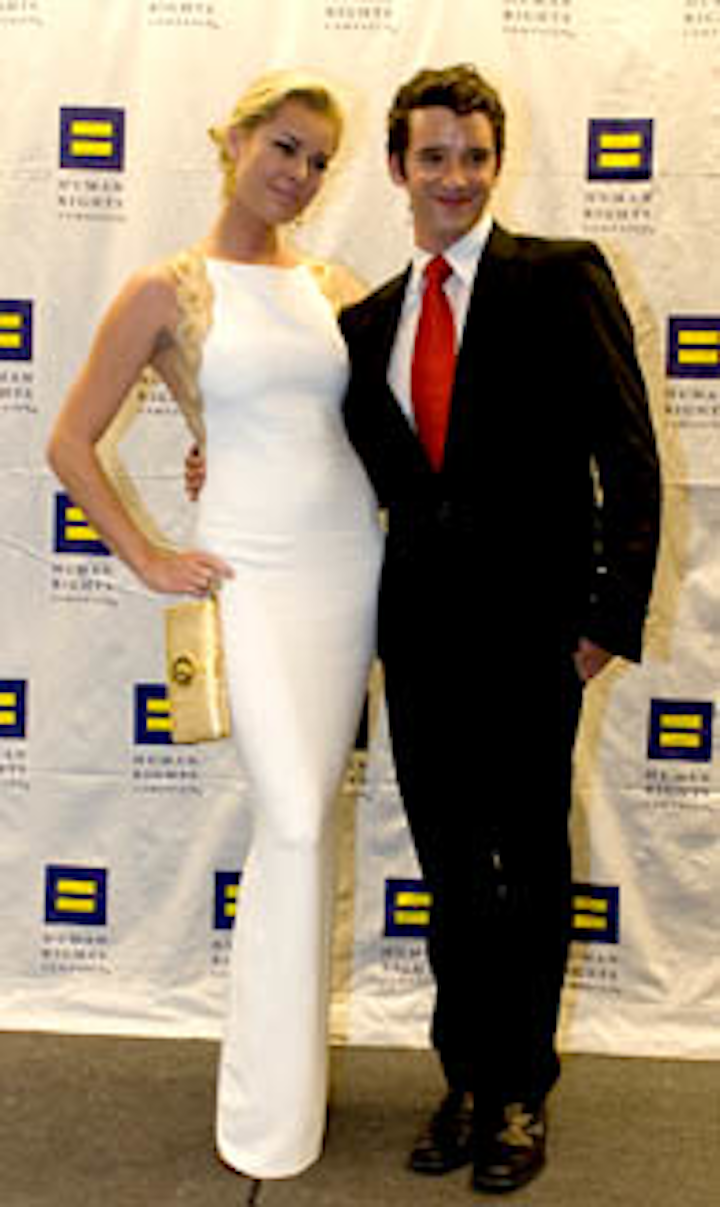 Photo: Colin Laughlin for BizBash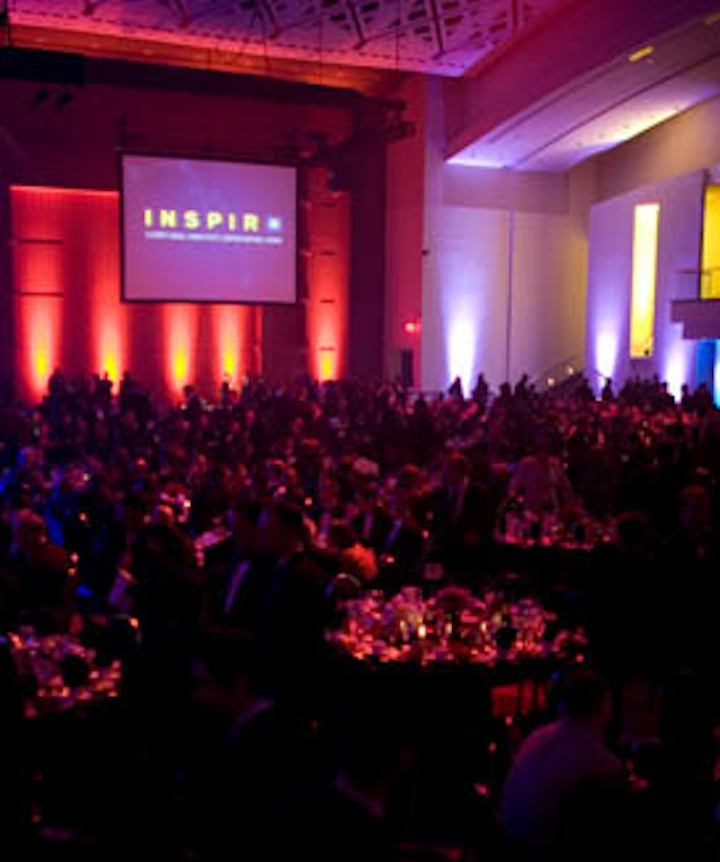 Photo: Colin Laughlin for BizBash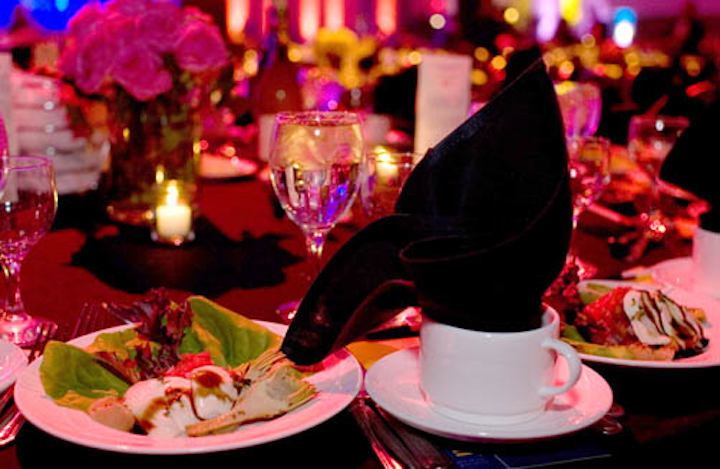 Photo: Colin Laughlin for BizBash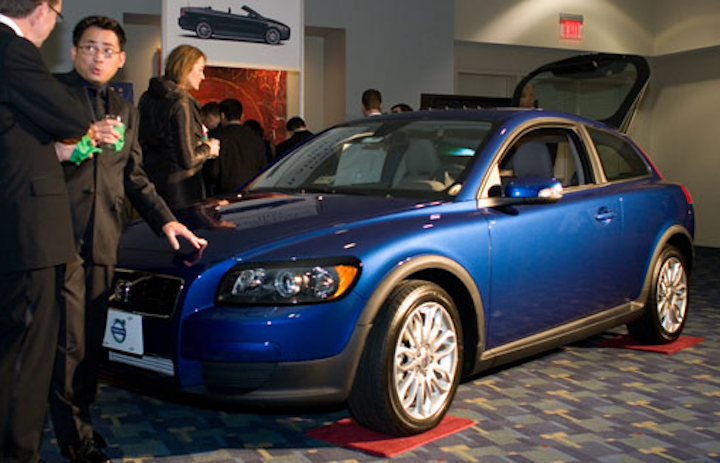 Photo: Colin Laughlin for BizBash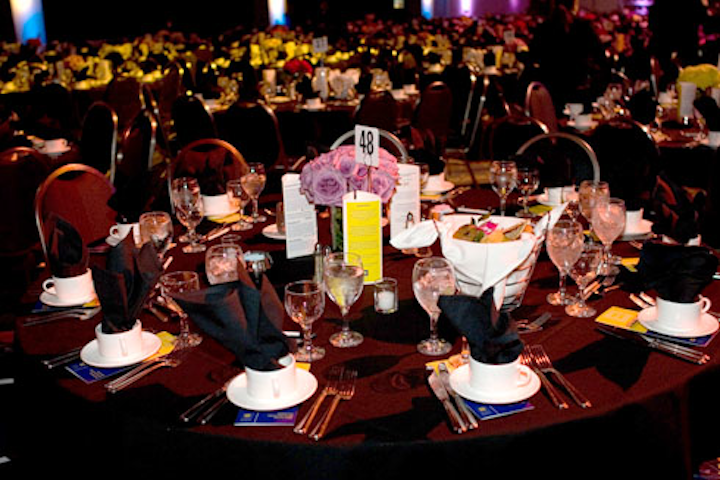 Photo: Colin Laughlin for BizBash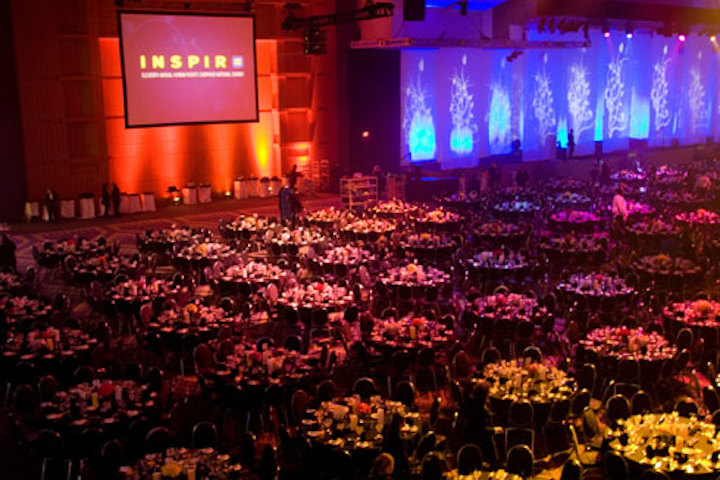 Photo: Colin Laughlin for BizBash
Featured Venues/Suppliers: