Fit for Some Kings
The after-party for the BET Honors award show offered up a Hollywood-style evening in shades of royal purple.
January 15, 2008
The first installation of the BET Honors award ceremony took over Washington on Saturday, recognizing achievements in the African-American community. California representative Maxine Waters was among the recipients, as were Tyra Banks, Princeton University's Dr. Cornel West, and  Janice Bryant Howroyd, C.E.O. of the Act-1 personnel company. The invitation-only event, hosted by Cedric the Entertainer, took over the
Warner Theatre
, covering the venue with BET's insignia in deep purple. Gladys Knight, Brian McKnight, and Wyclef Jean were among the event's performers. (Michael Jackson was a no-show, even though,
according to Yeas & Nays
, the King of Pop had already reserved the presidential suite at the Mandarin Oriental and planned to celebrate
Thriller
's 25th anniversary at the show.)
The evening continued with an after-party at the
Ronald Reagan Building and International Trade Center
a block away. To accommodate guests strolling between the venues, local police shut down a section of Pennsylvania Avenue. Once inside, revelers saw a new side to the cavernous atrium of the Ronald Reagan Building, which is usually used for more corporate functions and conferences. Covered in purple details—from lighting to tufted bars and velvet banquettes—the event transformed the space into a luxurious nightclub.BET's Lisa Purcell, Tonya Railey, and Sarah Storrs worked with
André Wells
to orchestrate the evening. "BET chose purple because it's reminiscent of royalty," Wells said. "We created a lot of little lounges in the space, with the dance floor around the DJ to make it very social. We were trying to club out the Reagan Building."
The dance floor was the centerpiece, with
DJ Sixth Sense
fixed high above on metal scaffolding. The large staircase behind him flickered with hundreds of electric candles, each adorned with the BET logo. Wells filled the rest of the space with clusters of chairs and purple velvet lounges, to accompany the purple drapery on the walls and the purple floral arrangements, including large branches dotted with flowers in tall white vases (all provided by
Volanni
). Potted palms from
Plants Alive
also ringed the space, while purple linens covered each table, with the same electric BET lights.
The space offered several bars, including one on the mezzanine overlooking the dance floor. On the main level, the crowd spilled into the circular V.I.P. room through large purple curtains. Swathed in the same drapery and velvet banquettes, the space was open to any guest, except for a few reserved tables.
The Reagan Building's in-house catering team provided the Caribbean-style food offerings, which included mounds of jerk chicken and sautéed shrimp with crispy plantain chips sprinkled on top. And the crowd adhered to the black-tie dress code, including Wells, who surveyed the final product. "I think what BET is doing is great," he said. "It's wonderful that this kind of Hollywood-style event comes to Washington."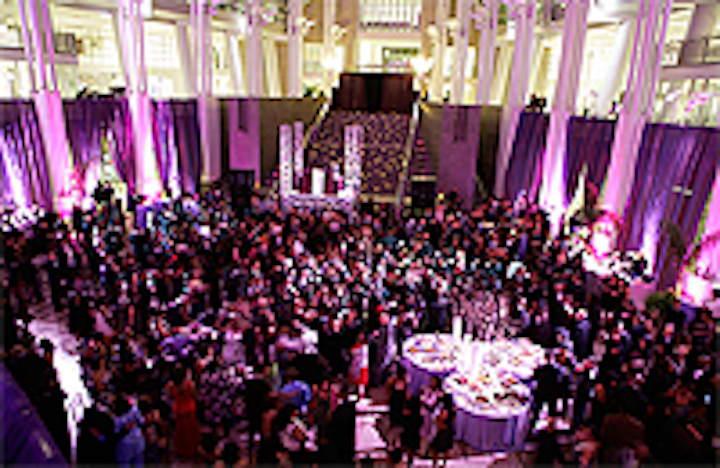 Photo: Davide DePas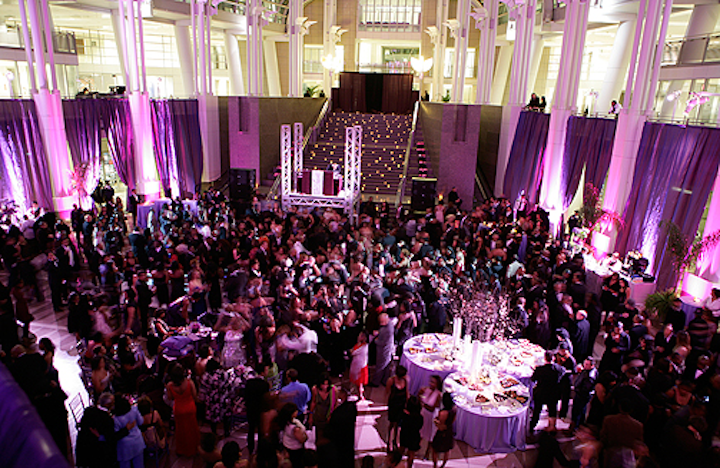 Photo: Davide DePas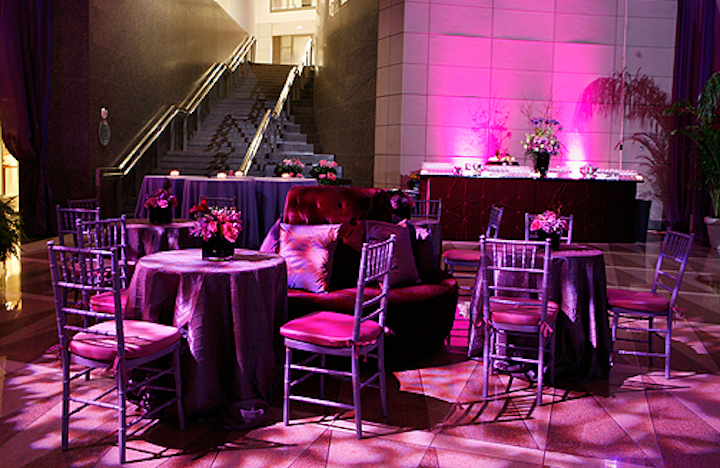 Photo: Davide DePas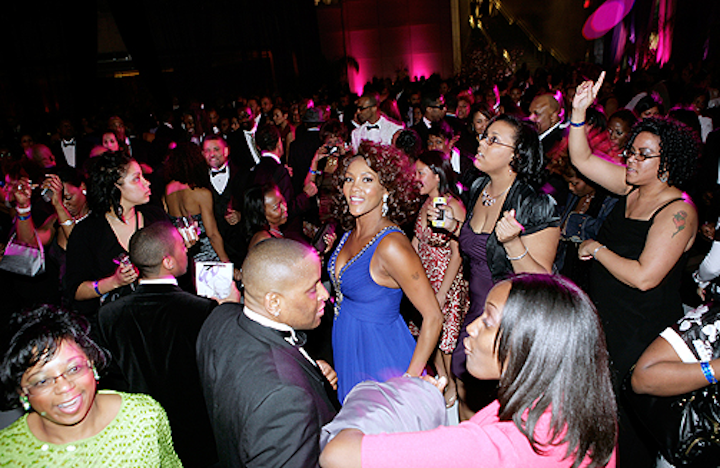 Photo: Davide DePas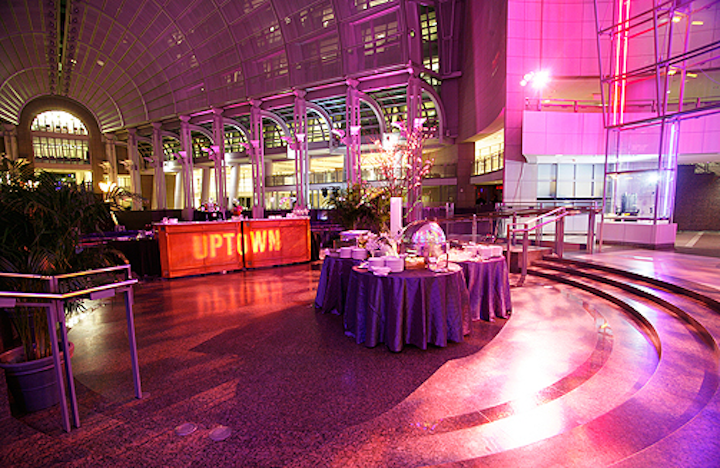 Photo: Davide DePas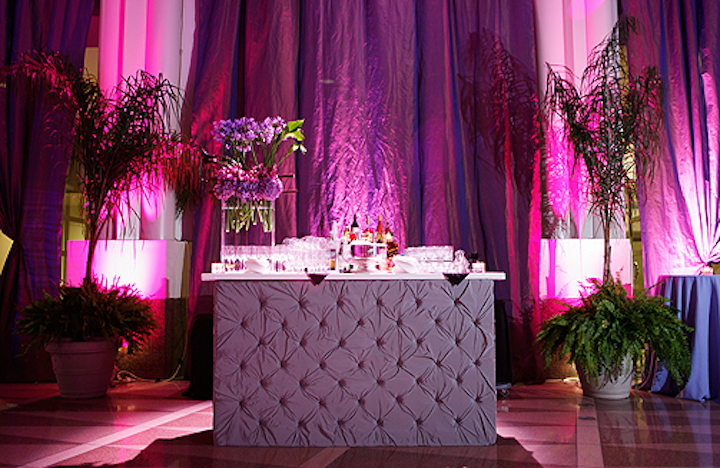 Photo: Davide DePas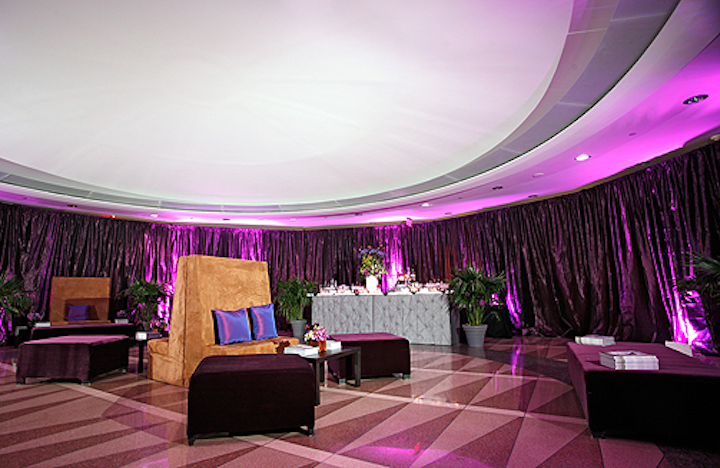 Photo: Davide DePas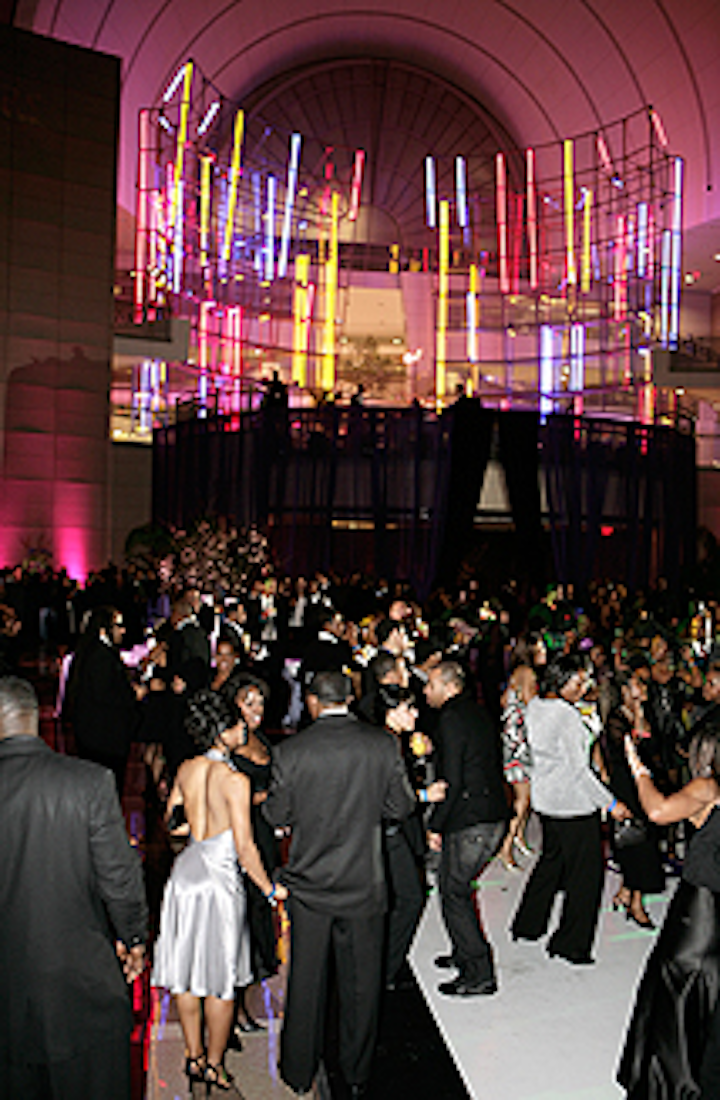 Photo: Davide DePas
Featured Venues/Suppliers: