Colin Cowie Throws Kim Kardashian Entertainment-Heavy Bash
September 2, 2011
The backdrop for the step-and-repeat—all black and nary a corporate sponsor logo in sight—said it all: This was not your typical Kardashian fete. Indeed, for a family that seemingly bathes in the spotlight and whose every move is obsessively tracked by the media, the event on Wednesday, August 31, at Capitale, intended to herald Kim Kardashian and Kris Humphries's East Coast arrival, eschewed the typical reality-series showiness in favor of a slightly more restrained approach.
"It wasn't about corporate sponsorship," said event designer Colin Cowie, who hosted the affair for 1,500 guests with Niche Media founder Jason Binn, who was recently named Cowie's senior advisor. "I didn't want it to be a commercial party with a thousand logos." That's not to say that Cowie, who nearly missed the bash after getting stuck at a wedding in Barbados due to Hurricane Irene, didn't manage to churn out plenty of the kind of pomp and circumstance one would find attached to an event with corporate backing. "The idea was to bring it alive with entertainment," he added. The result was an impressive line up performers complemented by a few key design elements.
The event's black, white, and chartreuse color scheme filtered throughout the space, from the arrivals carpet, which had a hint of "Louboutin red," and lounge furniture to the feathers and the gauze wrapped vases filled with orchids. A full-size tree was erected in the entrance lobby, dripping with orchid stems, ribbon, and crystals. Once through the fringed curtains, gobos projected a muted green light onto the venue's cushioned walls. Cowie, who met Kardashian earlier this summer, collaborated with her on the overall look of the event, devising mood boards that the two tweaked.
Troy Curtis of Premier Talent Entertainment worked closely with Cowie on the night's live entertainment component, which required the construction of a central stage to house an aerial performance, multiple dance routines, an electric violinist, and the presentation of a massive "Welcome to New York" cake. "In a room like that with 1,500 people, it's not about the centerpiece of flowers in the middle of the table," said Cowie. "It's about how you can impact as many people as possible and use the space to your advantage."
There was, of course, plenty to drink. Between two V.I.P. areas that were set on elevated platforms and enclosed with glass walls, a Stolichnaya Eli vodka bar held female model servers in La Perla underwear, while a separate section housed tequila and a bevy of other set-ups offered Moët & Chandon Champagne.
"Kim is larger than life—she's over the top," Cowie said. "She lives her life in the fast lane, so you just carry on where she left off and magnify it." But don't call the event a wedding gift. While Cowie revealed that he personally paid for much of the soirée and that it was filmed for a future episode of the Kardashians' show on E!, he said it was just about throwing a fun party.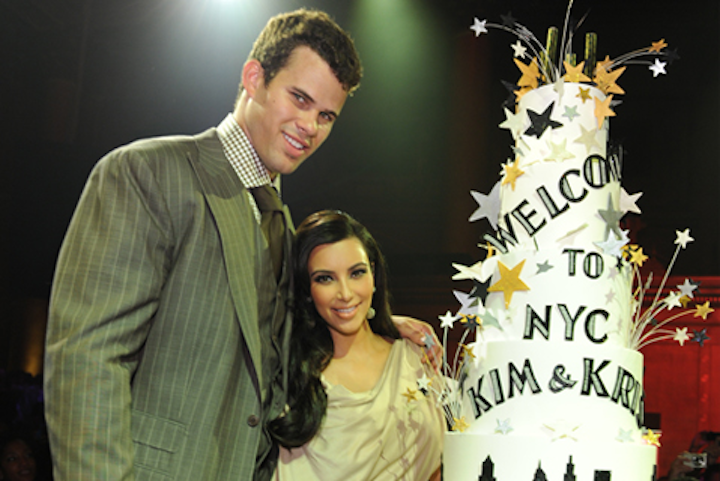 Photo: Dimitrios Kambouris/Getty Images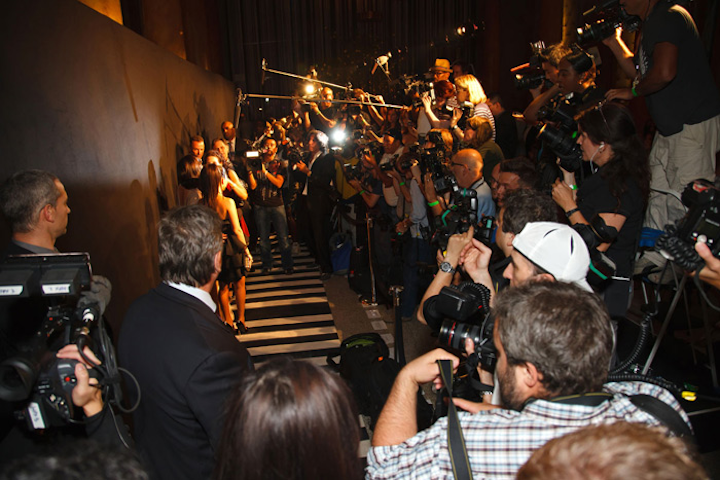 Photo: Colin Miller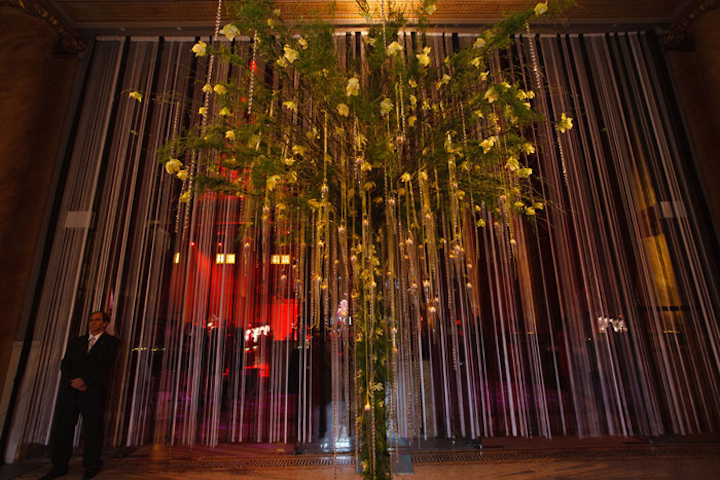 Photo: Colin Miller
Photo: Colin Miller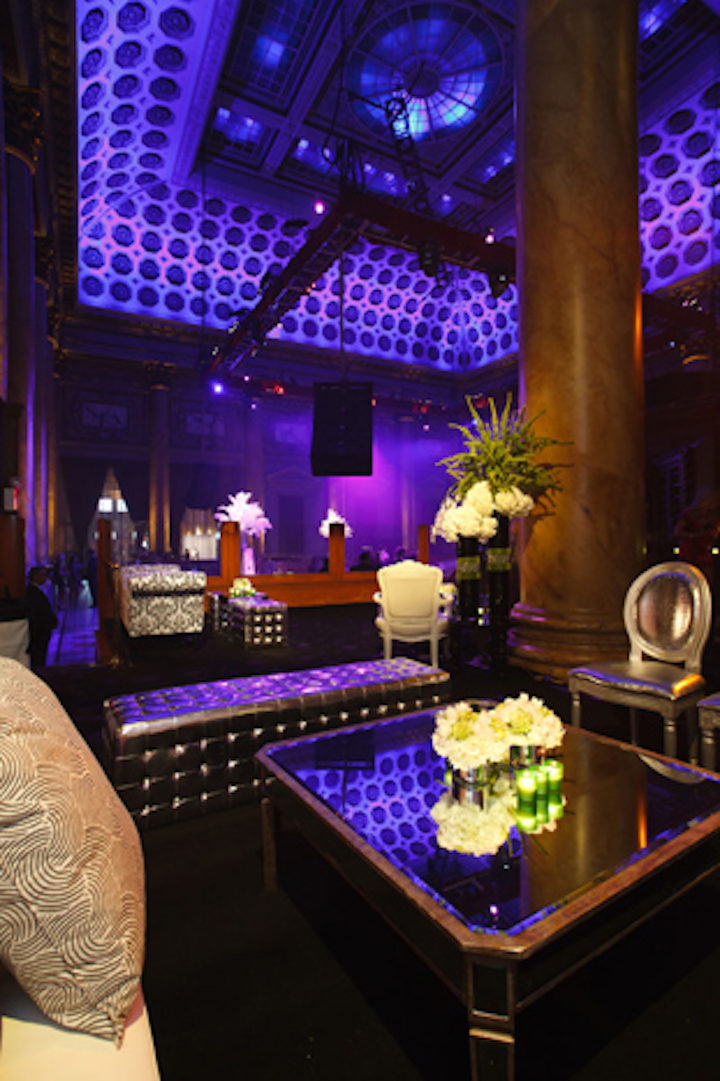 Photo: Colin Miller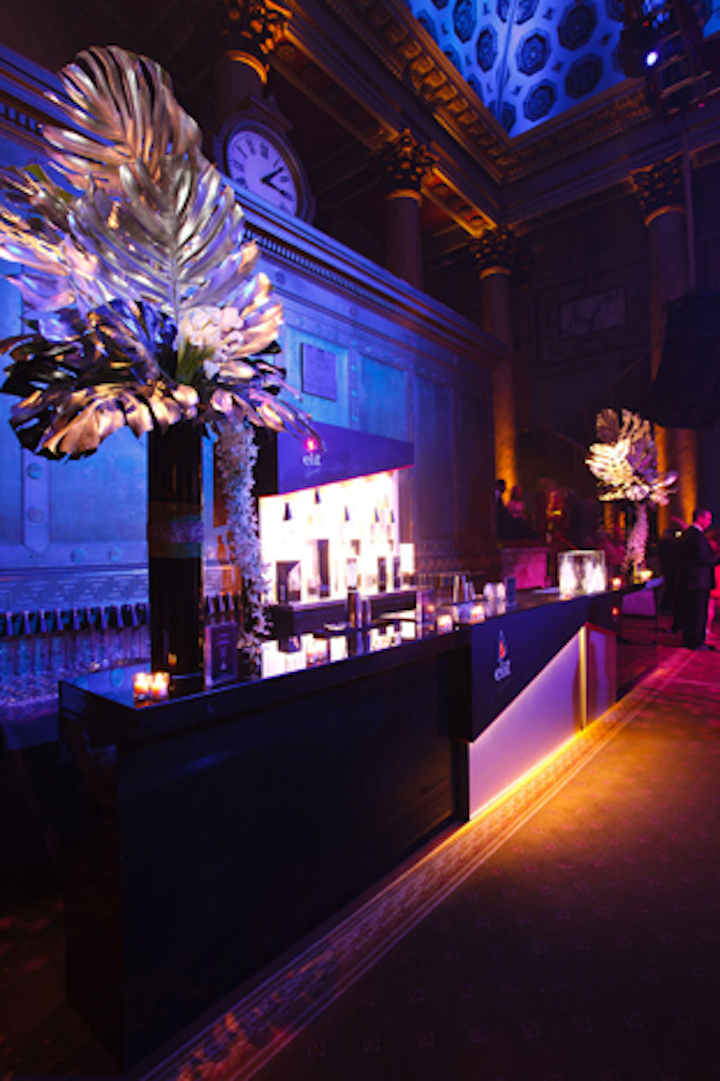 Photo: Colin Miller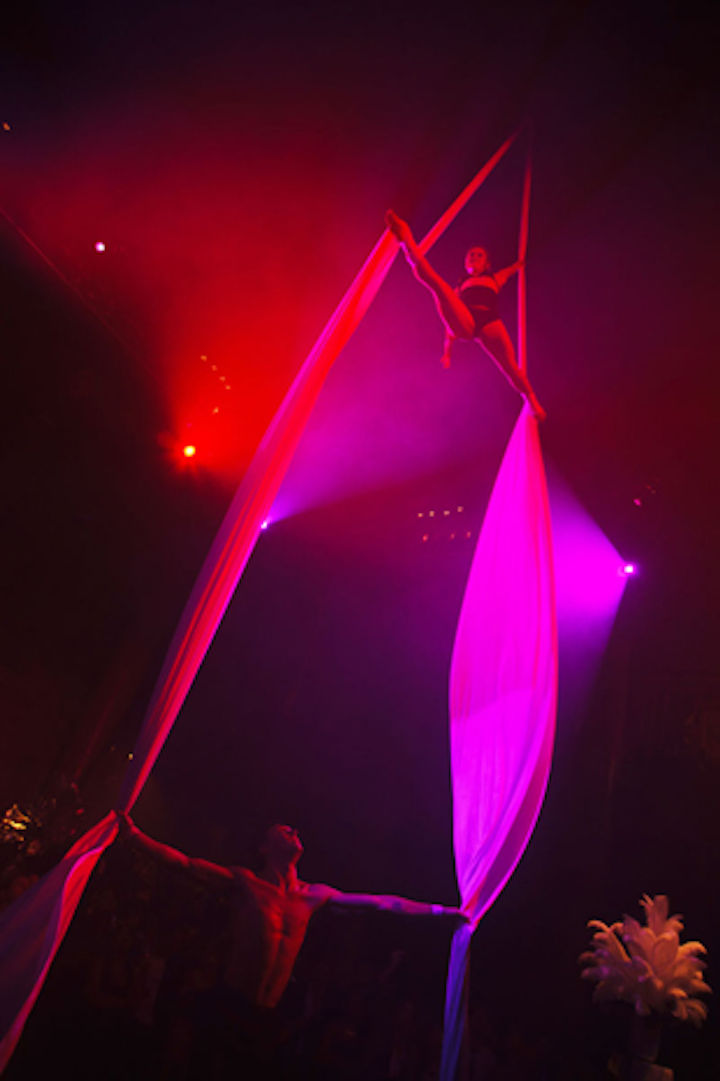 Photo: Colin Miller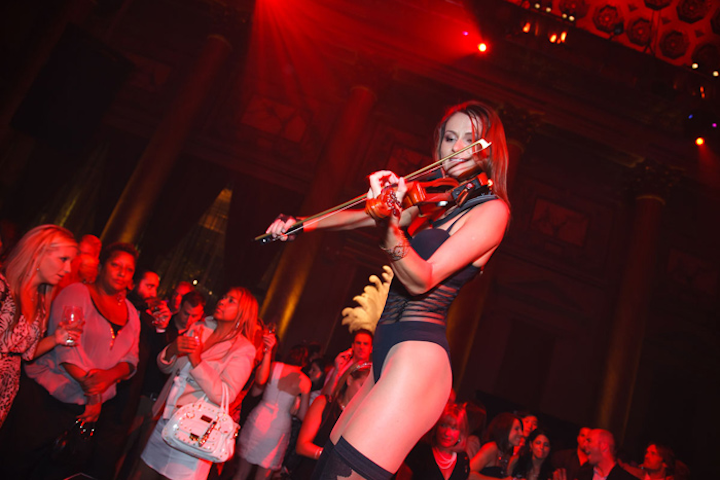 Photo: Colin Miller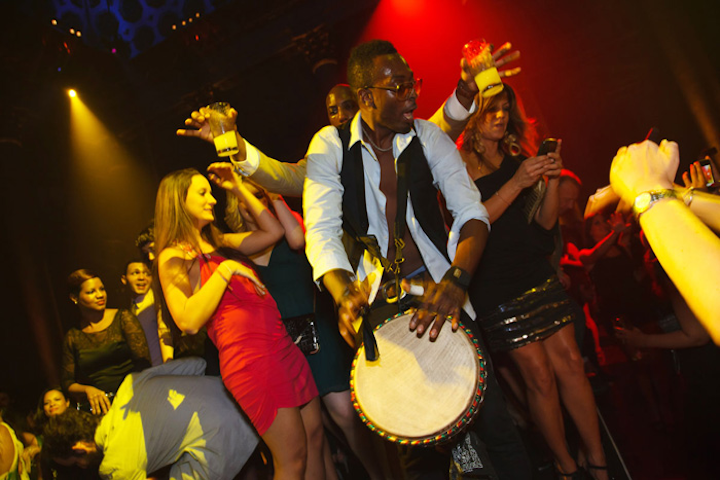 Photo: Colin Miller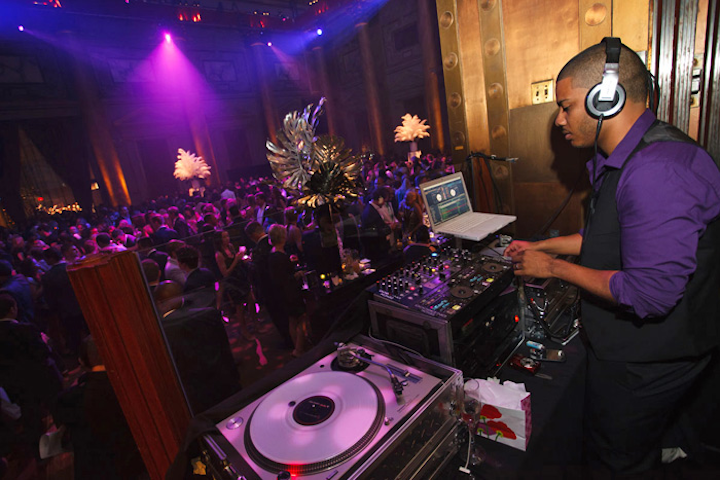 Photo: Colin Miller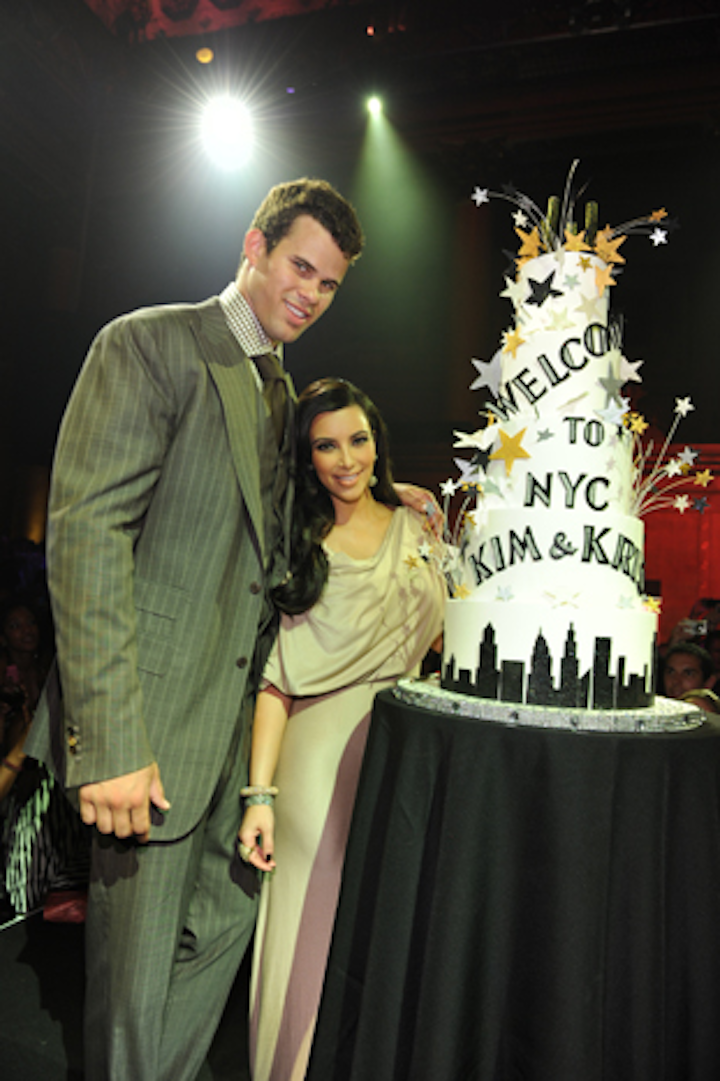 Photo: Dimitrios Kambouris/Getty Images
Featured Venues/Suppliers: