Radio Host Gets Chocolate Portrait at Washington Shindig
WAMU celebrated the 15th anniversary of The Kojo Nnamdi Show with a colorful cocktail "shindig."
November 14, 2013
After 15 years hosting The Kojo Nnamdi Show on WAMU 88.5, the host has become one of the most recognizable names in Washington. And on November 1, the name "Kojo" was lit up and spelled out in giant topiary letters outside the Carnegie Library in honor of "The Kojo Shindig," a cocktail party celebrating Nnamdi's career, his commitment to local politics and issues, and his 15-year anniversary at the station. More than 325 guests partied Kojo-style, with entertainment by the Chuck Brown Band, menu items from around the globe, and a special Kojo cocktail from popular D.C. mixologist Derek Brown.
"Kojo's theme is connecting you to the world. That's his tagline. We wanted to make the event D.C.-focused, as well as international," said Paul Mozzocci, WAMU director of special events. Mozzocci worked with Meghan Buske from Ridgewells to plan a menu that took advantage of the Carnegie Library's two separate rooms. In the Library's L'Enfant Map Room, dining stations included food with Asian and Caribbean flair, like seared spiced tuna, plantains, and a noodle bar with barbecue shrimp and spicy pork. The main room incorporated a D.C. neighborhood theme, with signage indicating Penn Quarter and Columbia Heights and menu items such as pork mole tostadas and short rib sliders. Warhol-esque pop art paintings of city monuments brought color to the lounge area in the main space, while purple and orange tablecloths, florals, and accents decorated the L'Enfant Map Room.
The fact that the push for ticket sales to the public occurred during the government furlough proved to be one of the main challenges of planning the event, Mozzocci said. But once Washingtonians went back to work, ticket sales improved and WAMU met its goal for the guest count. Nnamdi and his staff were  involved in the planning of the event, and Nnamdi looped in his favorite band and mixologist friend Brown to create a Green Hat Gin-based cocktail. "This is not a sit-down gala; this is just one big long party," Mozzocci said.
But the Kojo Shindig included one big surprise for Nnamdi: artists from Chicka Chicka Boom Boom honored the party's foodie host by creating a portrait of Nnamdi made from chocolate, cheese, and other foods. Not a bad way to celebrate "Kojo Nnamdi Day," declared by D.C. Mayor Vincent Gray as November 1, 2013.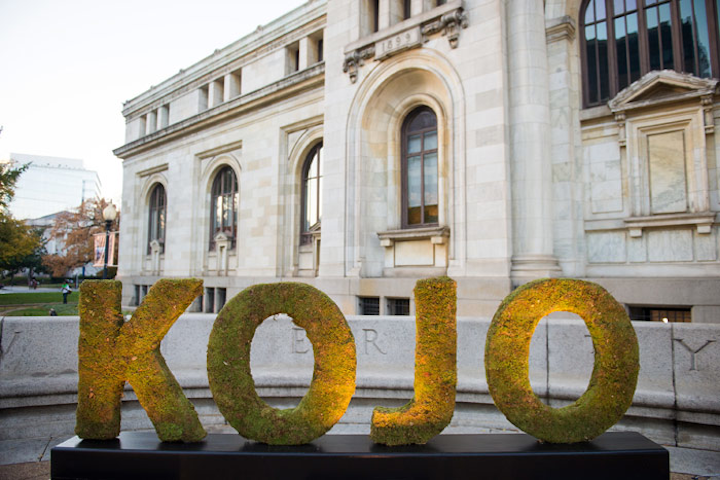 Photo: Eli Turner Studios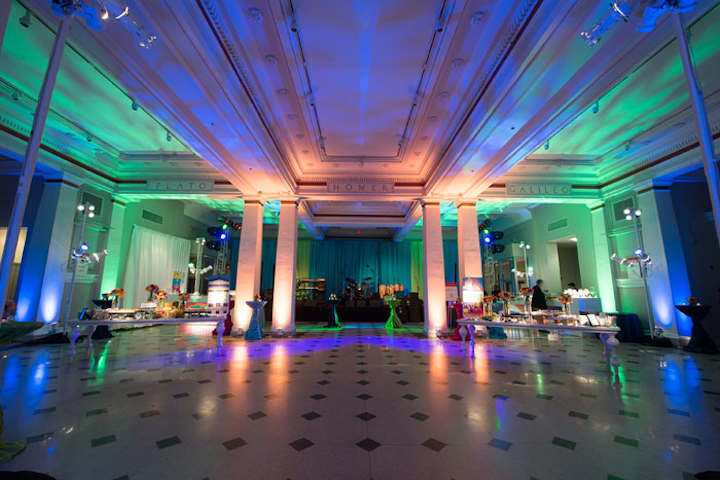 Photo: Eli Turner Studios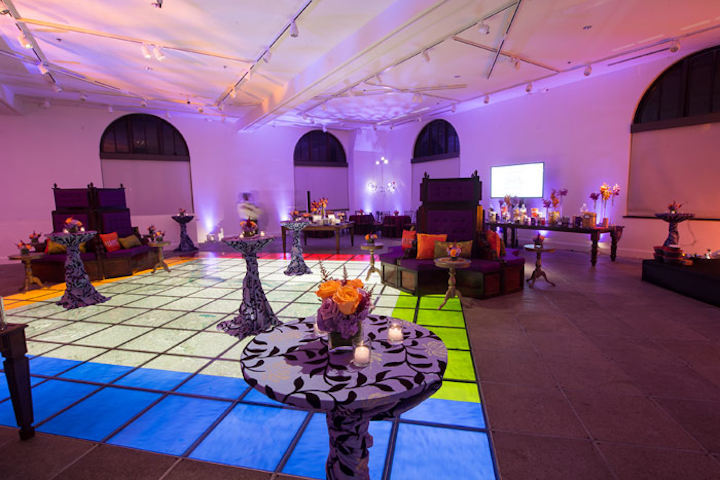 Photo: Eli Turner Studios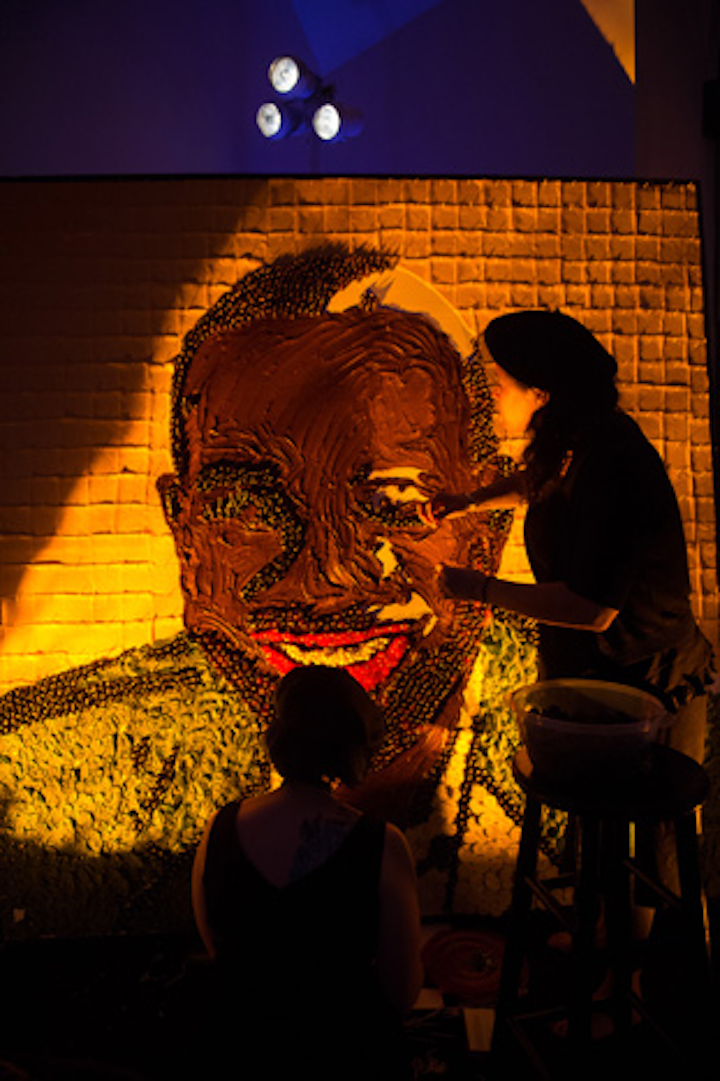 Photo: Eli Turner Studios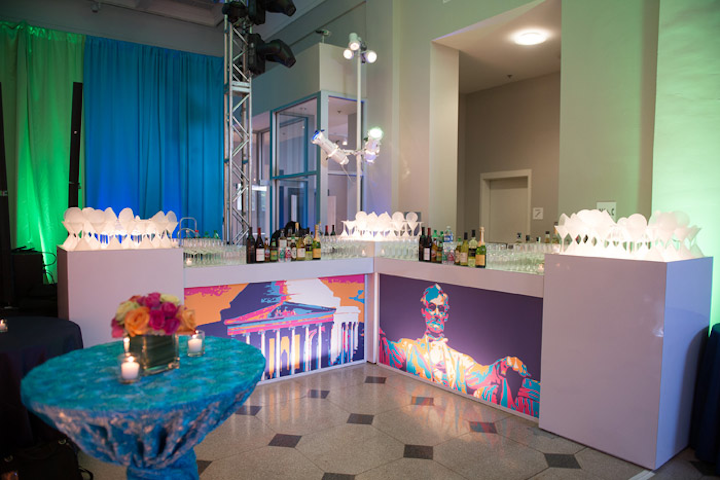 Photo: Eli Turner Studios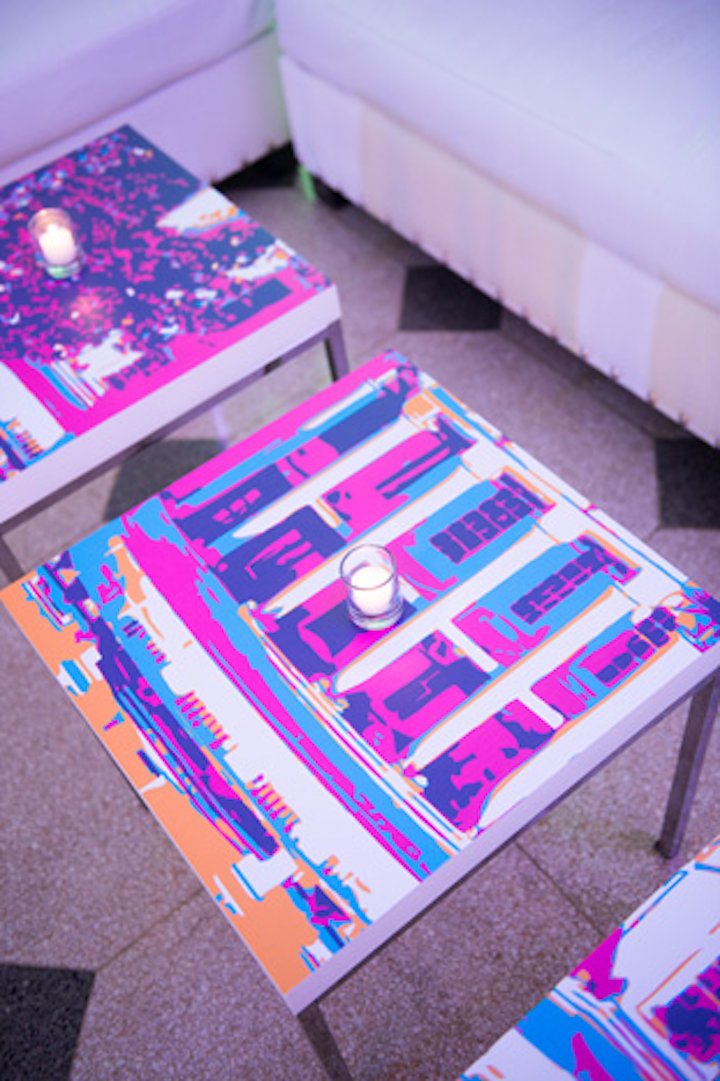 Photo: Eli Turner Studios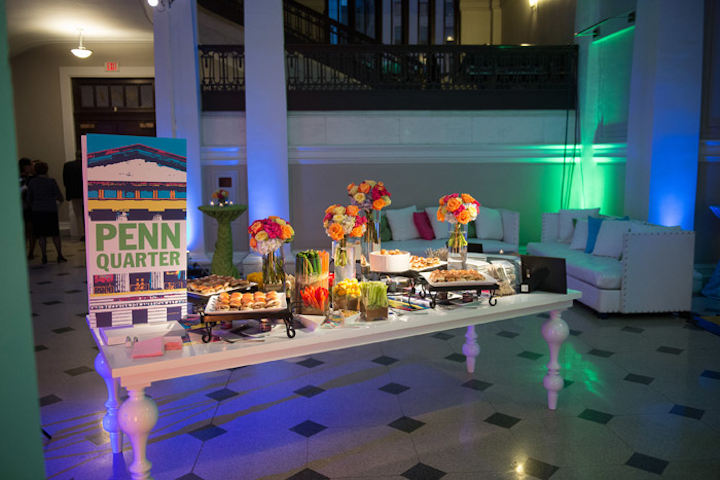 Photo: Eli Turner Studios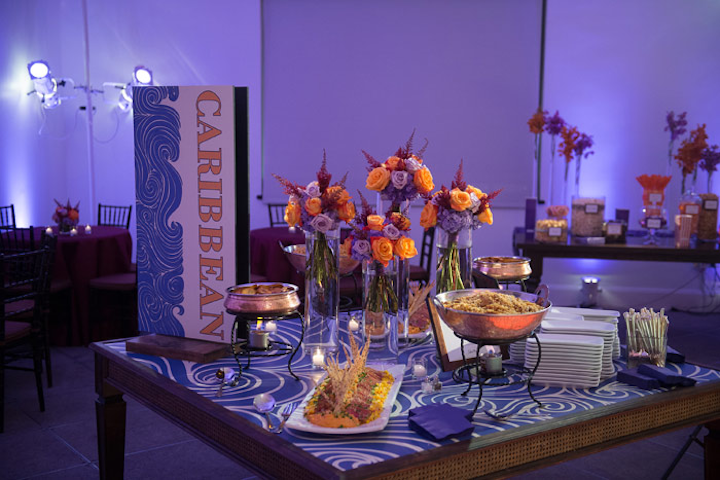 Photo: Eli Turner Studios
Featured Venues/Suppliers: