Museum Quality
Swiss watchmaker Patek Philippe is promoting its craftsmanship with a pop-up exhibit in Beverly Hills displaying more than 250 watches from its 19th- and 20th-century collections, as well as rare pieces from its Geneva-based museum.
May 16, 2008
Swiss watchmaker Patek Philippe has brought hundreds of its most valuable watches to Le Grand Trianon meeting space at the
Beverly Wilshire
, but the company isn't exactly hoping to make any sales on the spot. Instead, the watches are part of Patek Philippe's pop-up museum—open to the public today through Sunday—which is designed to build brand knowledge and give folks the opportunity to see some of the company's most noteworthy creations. This is the second installment of a two-city exhibition, which also took place last month on the fifth floor of Tiffany's flagship store in New York and attracted 3,000 attendees in the span of three days.
Patek merchandising department manager Vincent Marchelli, who is overseeing both events, had the task of choosing timepieces that would appeal to a broad audience. Authorized retailers, who received invites to the events, already had a vested interest in viewing the collections, but Marchelli also hoped the historical significance behind such pieces—including pocketwatches created for Pope Leo XIII and Jack Daniel, which are usually on display at the company's museum in Geneva—would help lure those whose interests in watches may typically be reserved for telling time.Videos explaining the craftsmanship behind the pieces sit between display cases that line the venue's perimeter, as do 10 banners, each listing one of the company's 10 core values. "Historically, in order to explain the work that goes on in our factory, we have done factory visits," Marchelli says. "But it's not possible to bring everybody to Sweden for visits, so we decided to bring the factory to them."
For those who aren't satisfied with the taped educational segments this weekend, a Patek watchmaker is on site to answer questions and demonstrate watchmaking skills. Armed with tiny hammers and screwdrivers, he deconstructs Patek pieces, revealing every cog and intricacy behind the mechanical design. A television screen above his workstation broadcasts his every move.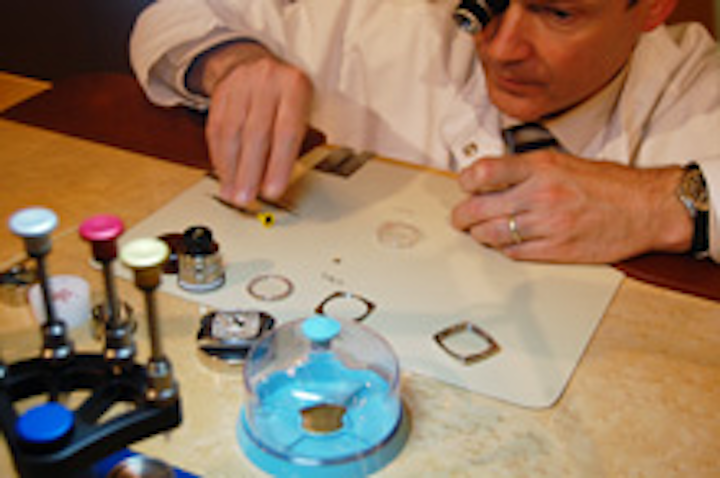 Photo: BizBash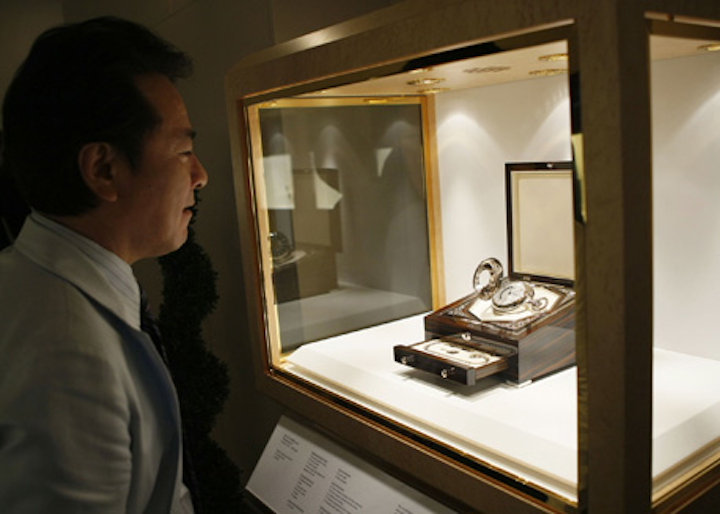 Photo: Mark Davis/WireImage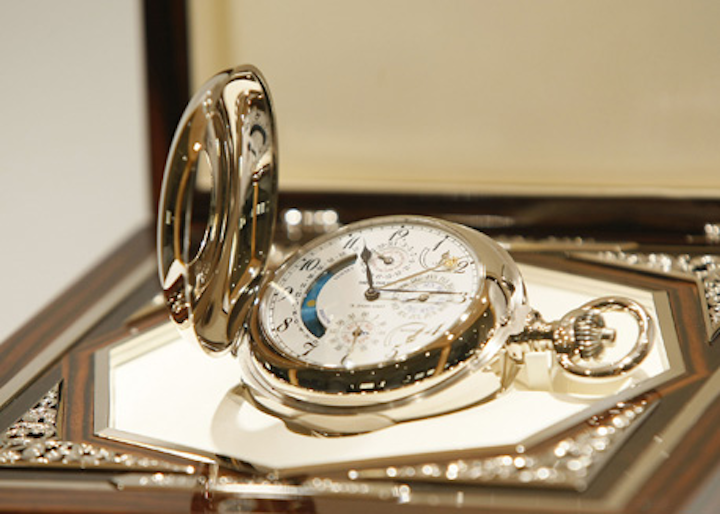 Photo: Mark Davis/WireImage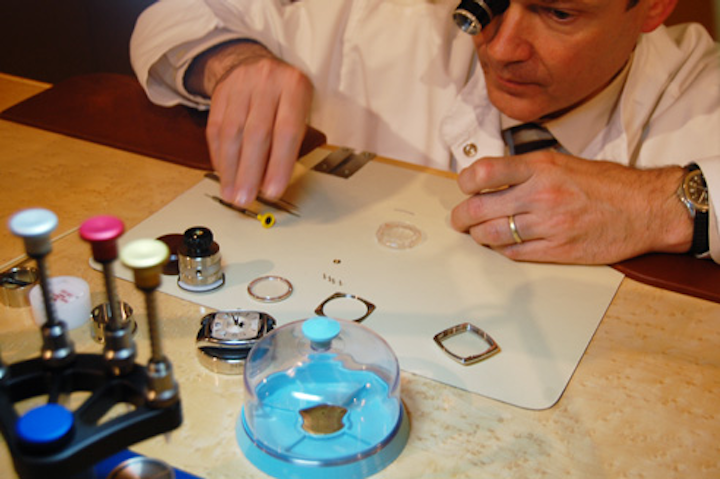 Photo: BizBash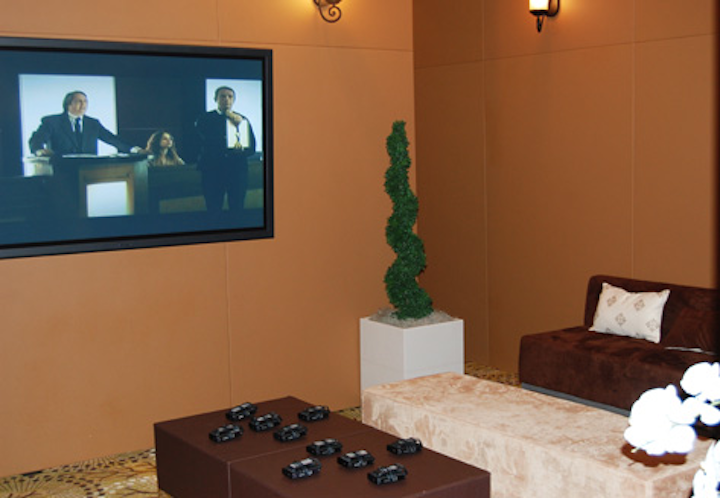 Photo: BizBash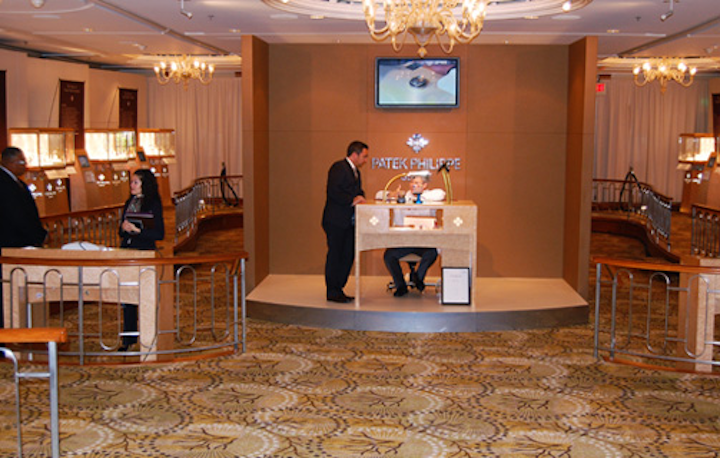 Photo: BizBash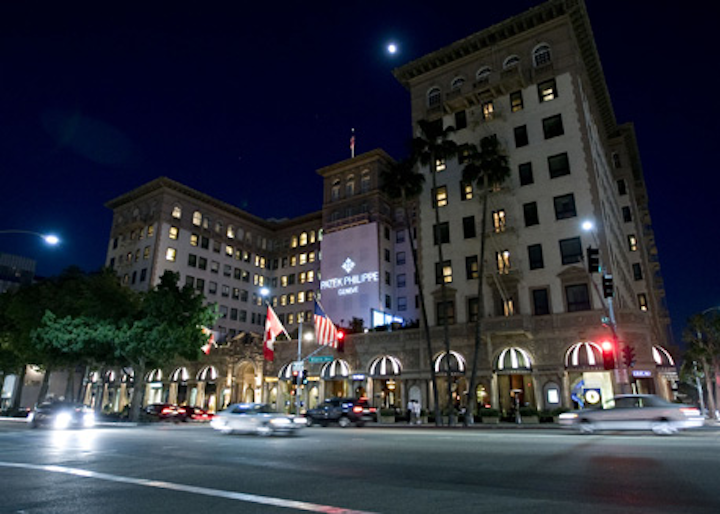 Photo: Mark Davis/WireImage
Featured Venues/Suppliers: