In Controversial Change, Independent Spirit Awards Move Downtown
March 9, 2010
This was a banner year for the Film Independent Spirit Awards, and not just because the pre-Oscar event marked its first quarter-century on the planet. The event, always considered a relaxed alternative to the Oscars, switched from a a breezy luncheon in a beachside tent in Santa Monica to a seated dinner at L.A. Live in downtown Los Angeles for a seated dinner. As M.C. Eddie Izzard put it on Friday, the show "moved from a tent on the beach to a tent on top of a carpark."

The change—assisted by an attractive deal offered by L.A. Live parent A.E.G.—was controversial, said Jamie McGurk, who produced the show for the first time this year with Dick Clark Productions, in collaboration with Film Independent executive director Dawn Hudson. "We moved because of the 25th anniversary," she said. "We decided to try something different, but there's a lot of resistance to change. Another challenge was the larger tent: We could invite more people, but because of the setup, the stage was further away for a lot of people, so it felt a little less intimate in many ways."
About 1,600 guests—200 more than last year—dined on Asian-style salmon at round tables topped with mismatched cloths and surrounded by mismatched chairs, in keeping with the event's funkier feel. The set, designed by Joe Stewart, reflected the venue's urban feel with a bar at stage left and columns of brick and corrugated metal before a backdrop of downtown L.A. at night.

Outside, half a dozen sponsors—including Piaget, the Independent Film Channel, and Acura—hosted tented lounges and bars. The Elle greenroom, produced by Caravents for the first time this year, was a stylish arrangement of sleek white furniture accessorized with black sequin pillows, silvery or mirrored cubes, and white Phalaenopsis orchids. A cluster of disco balls illuminated in amber dangled over the lounge, and each corner held gifting stations for sponsors Smashbox Cosmetics, Keds, Garnier Fructis, and White House Black Market with complementary decor.

"We went for a sexy nightclub feel—black, white, silver, reflective surfaces," said Caravents' Cara Kleinhaut, who collaborated with R. Jack Balthazar on the event for Caitlin Weiskopf, Elle's New York-based associate director of events and partnerships. "We did a great lounge in the center so that during the show we can have a viewing, and then we did the sponsor activations tucked in the corners, so you weren't overwhelmed by logos. The challenge was creating a cohesive look with four different brands in the space."

After the award show, guests walked to the after-party at Club Nokia, where they got sugared up at buffets of M&Ms, Cranberry Raisinets, and Wolfgang Puck's version of Twinkies, Yodels, and Ding Dongs.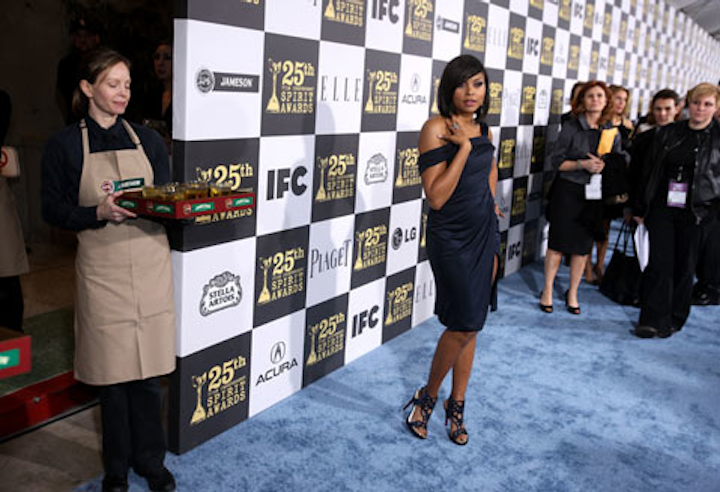 Photo: Chris Weeks/WireImage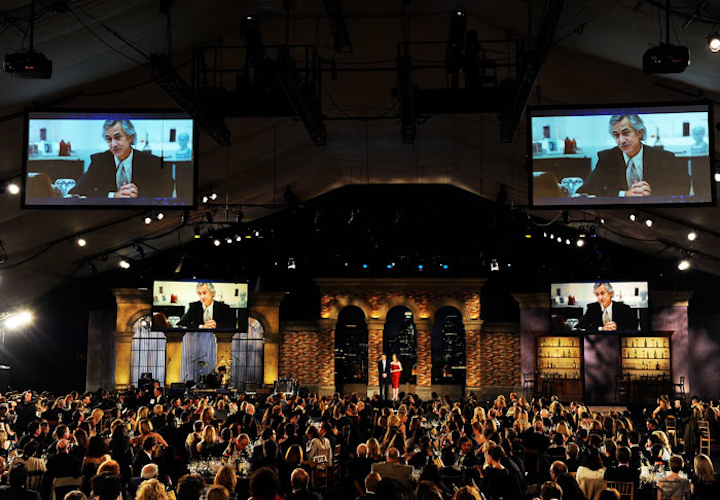 Photo: Kevork Djansezian/Getty Images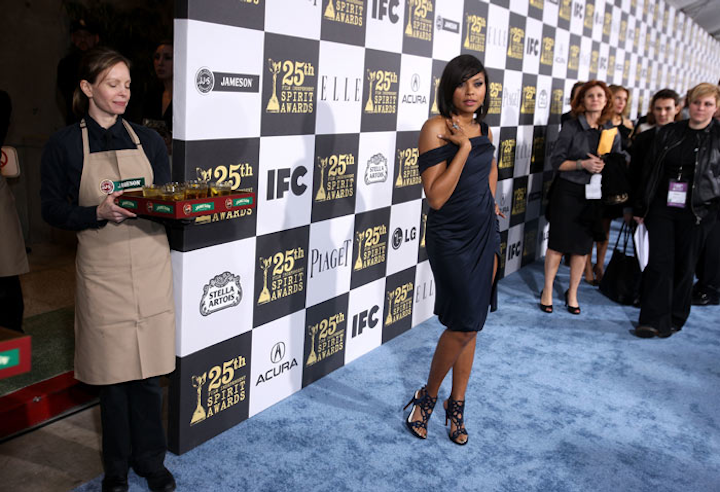 Photo: Chris Weeks/WireImage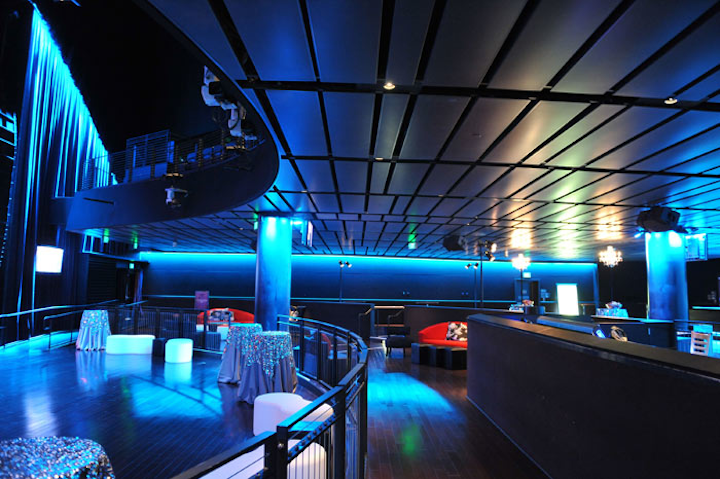 Photo: George Pimentel
Featured Venues/Suppliers: