Paris Street Scene
Parisian style inspired the look of Rodeo Drive's Walk of Style award bash honoring Manolo Blahnik.
September 29, 2008
The Rodeo Drive Walk of Style award bash is Beverly Hills' way to borrow a little thunder from the ultra-glam Hollywood celeb crowd it dresses for red carpets around town. Indeed, the fashion and film worlds have become so intertwined that it can be difficult to find a dividing line. Case in point: Thursday's honoree, Manolo Blahnik, whose contributions to both were celebrated along 2 Rodeo Drive's winding pedestrian shopping street during a cocktail party co-sponsored by the Rodeo Drive Committee and the City of Beverly Hills.

Working with Oscar-winning costume designer Milena Canonero (herself a 2006 Walk of Style Award winner), the footwear designer created lavish confections for the fashionable ladies of Sofia Coppola's Marie Antoinette. Taking a cue from the film, Craig Donahue of the Donahue Group interpreted sumptuous Parisian style—updated for the 21st century—in the candy colors of Blahnik's spring 2009 collection to fashion the chic and cheerful backdrop for the evening's festivities. Donahue, who has produced the event since its inception in 2003, collaborated on the project with the Rodeo Drive merchants' event co-chairs, Peri Ellen Berne and Susan Mosley, and Manolo Blahnik exec Annelie Hofstrom.
The street was divided into four zones of color—lime green, purple, orange and electric blue—defined by brightly hued carpeting stretched from curb to curb. Guests lounged on tufted circular seating custom made in matching colors and contemporary chairs and divans inspired by vintage French styles and updated with clean lines and contemporary textiles. Small mirrored tables topped with monochrome arrangements dotted each zone, and cloths adorned with floral embroidery that would have looked at home in the south of France covered cocktail tables.

Blahnik's designs—such as his "cabbage shoe" created for Vogue—were showcased in glass display cases and on large round screens suspended over the street. Revelers looked up to see kaleidoscopic images of shoes as well as clips from Marie Antoinette and Sex and the City, which enshrined Manolo in the national fashion vocabulary. As Lucy Liu presented Blahnik with the trophy designed by artist Robert Graham on a balcony overlooking the street, some 400 nattily dressed guests from the worlds of fashion, entertainment, media, and the City of Beverly Hills mingled below, sipping Oronoco "Manolo Mojitos" and A by Acacia wine. After fortifying themselves for socializing by waylaying waitstaff carrying halibut tostadas, cucumber rolls stuffed with beef, petite purple potatoes with caviar, and other treats, they cruised a sweets table with cupcakes, macaroons, and silver candied almonds served on ornate silver trays.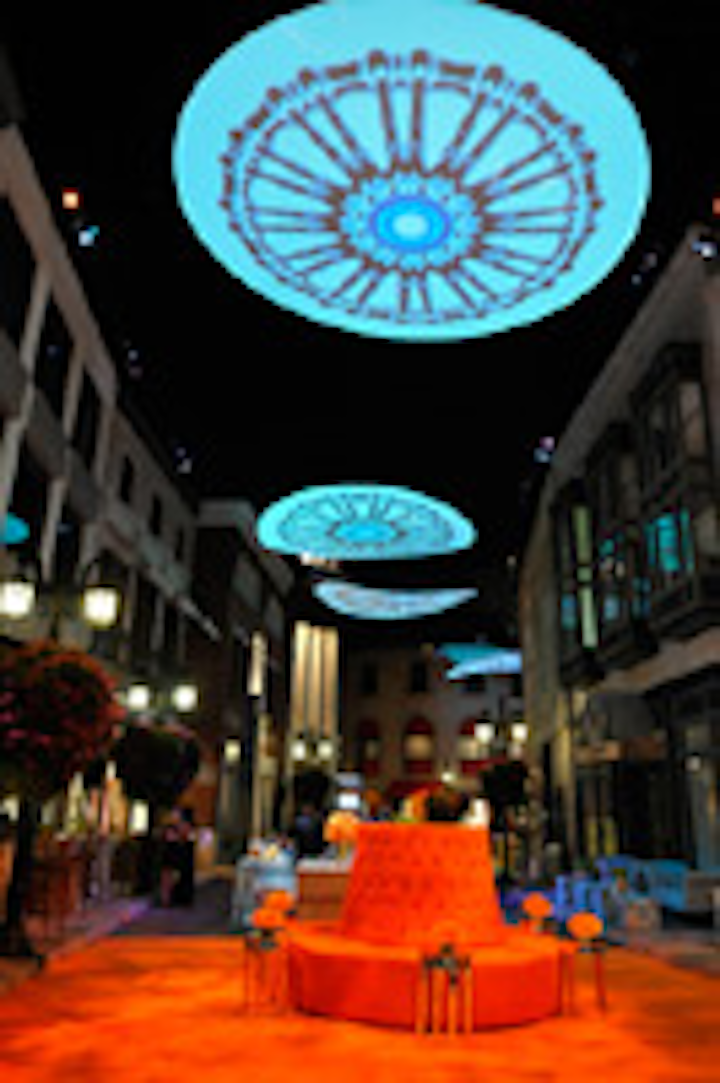 Photo: Berliner Photography/BEI Images
Photo: Berliner Photography/BEI Images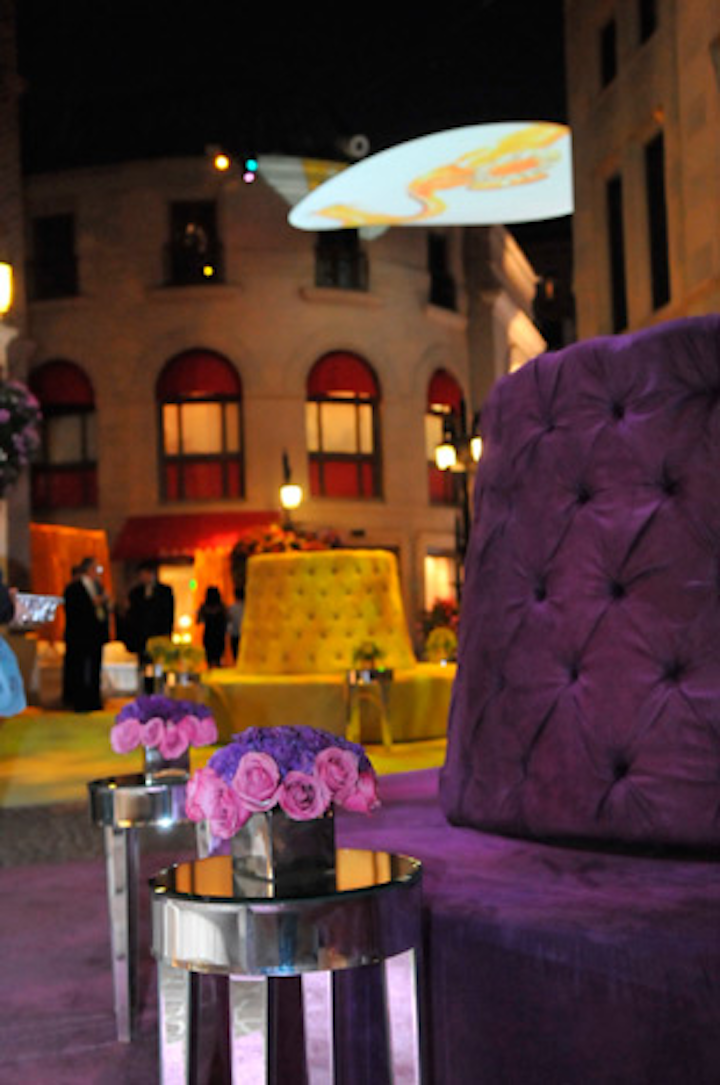 Photo: Berliner Photography/BEI Images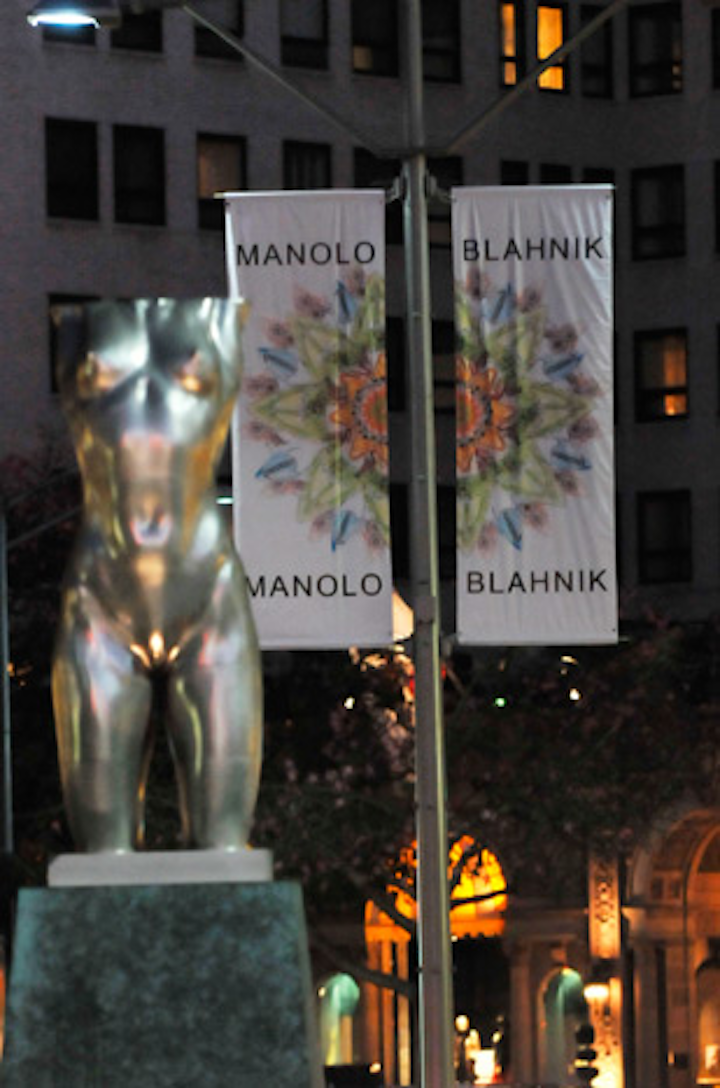 Photo: Berliner Photography/BEI Images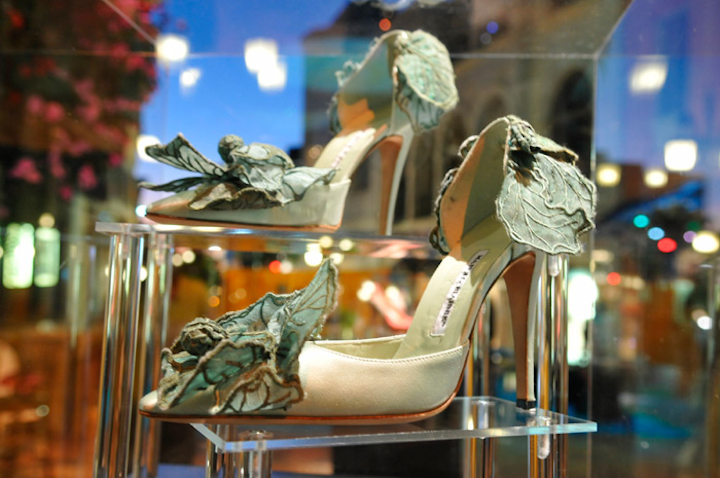 Photo: Berliner Photography/BEI Images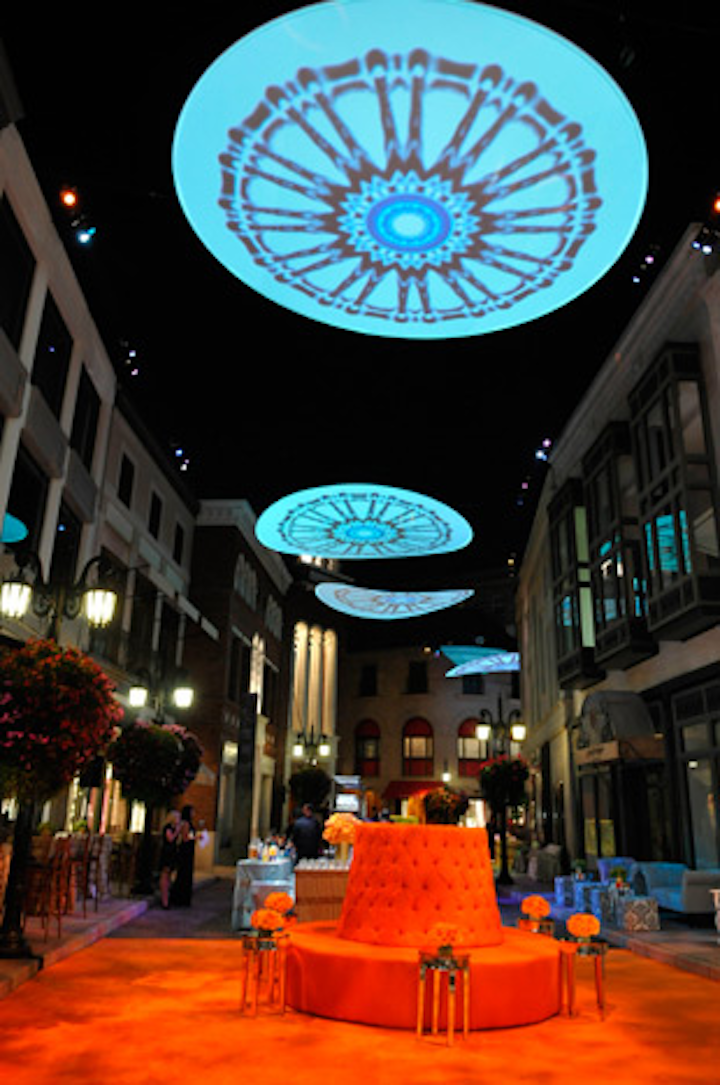 Photo: Berliner Photography/BEI Images
Featured Venues/Suppliers: