Polaroid Project
The Macallan Scotch whisky brand tapped fashion photographer Rankin to shoot 1,000 Polaroid images—which are packaged and sold with high-end bottles—and exhibited them at the M&B Gallery to promote the project.
January 30, 2009
The Macallan Scotch whisky brand and photographer Rankin joined together to create "The Macallan Masters of Photography Collection," a series of 1,000 Polaroids snapped by Rankin at the Macallan estate at Easter Elchies, Scotland. Each original Polaroid is packaged with its own bottle of the Macallan Fine Oak 30 Years Old, with 150 bottles to be sold in the U.S.
To promote the project, the Macallan hosted a cocktail party at the M&B Gallery, where blowups of the images decked white walls in the space, and the Macallan flowed at the bar. Bottles of the Scotch whisky—including those packaged with original photographs—decked tabletops. In a private seating area reserved for the photographer Rankin, live fish swam in a clear glass lamp. Lo-Fi manned the DJ booth.
"I love photography, and I wanted to do something quite disruptive in terms of marketing," said the Macallan's director of malts, Ken Grier, in from corporate headquarters in Perth, Scotland, for the occasion. "Something that would make people sit up and listen. We bought all the remaining Polaroid stock in the U.K."
The exhibit has shown in London, Athens, and Moscow. After Los Angeles, it will move to Singapore at the end of March.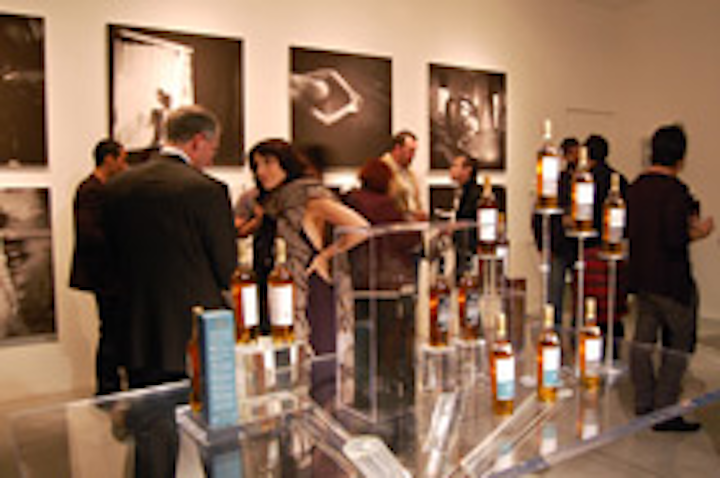 Photo: BizBash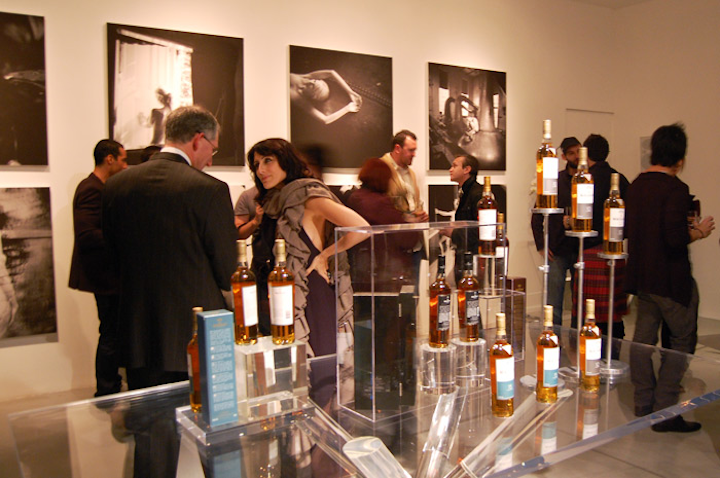 Photo: BizBash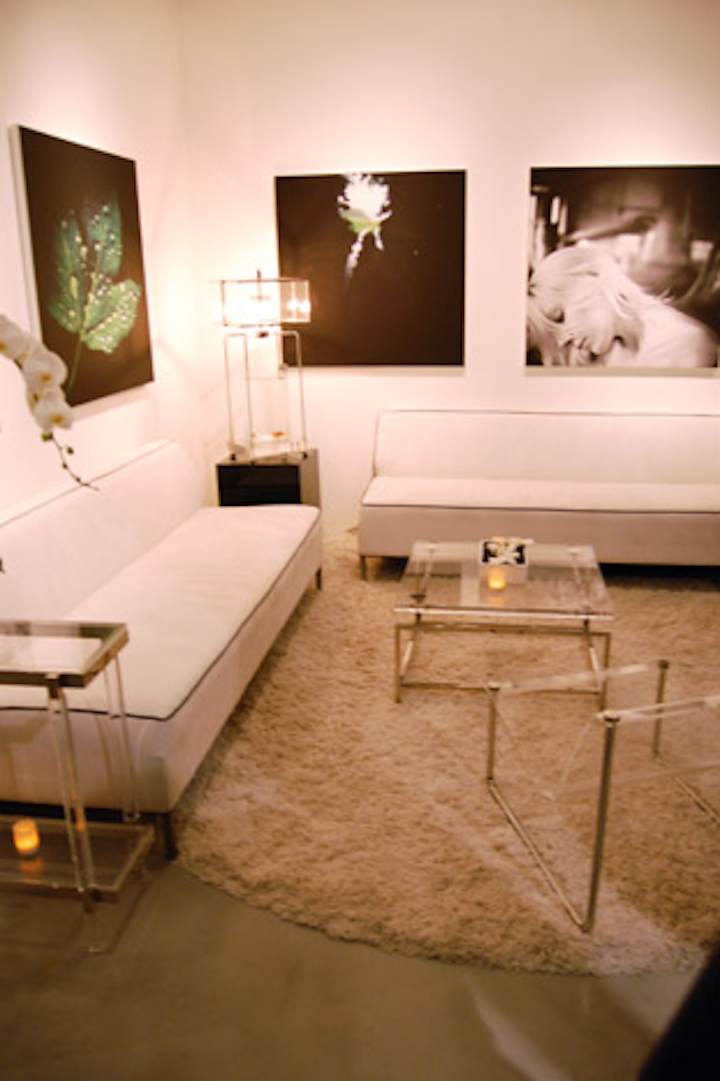 Photo: BizBash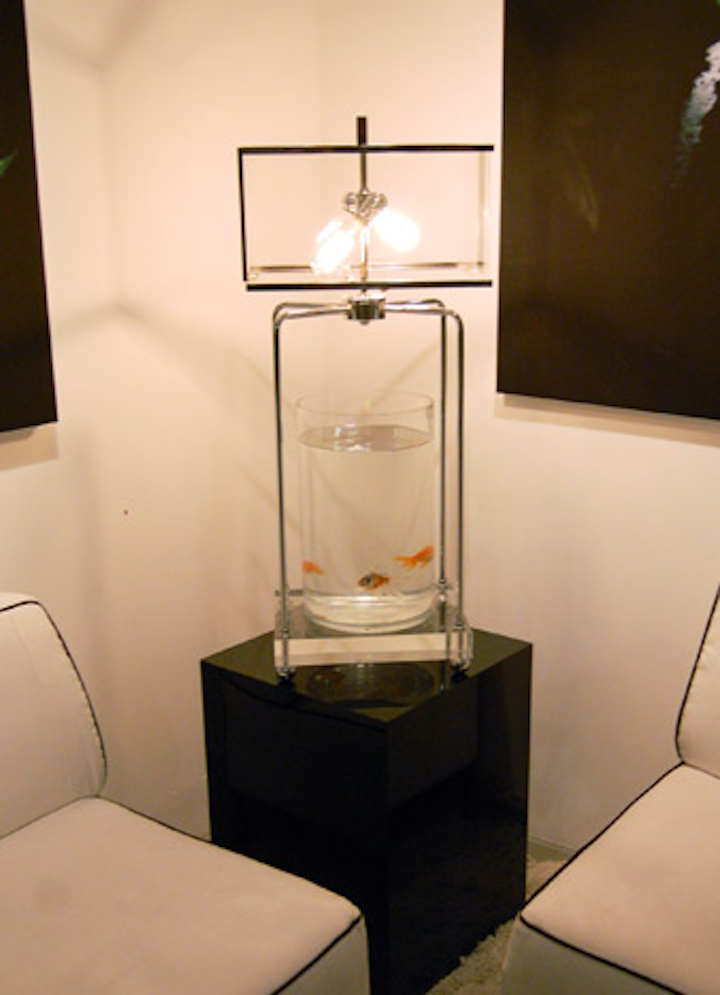 Photo: BizBash
Photo: BizBash
Featured Venues/Suppliers: