Shoppers Drug Mart Marks Anniversary With Pop-Up Birthday Parties Across Canada
August 9, 2010
To promote Shoppers Optimum—and mark the 10th anniversary of the customer points card—Shoppers Drug Mart staged pop-up birthday parties in five cities across Canada. Guerrilla marketing events took place over four days on the streets of Toronto, Calgary, Halifax, Montreal, and Vancouver.
"We're having impromptu celebrations in multiple markets. Teams are handing out special bonus offers. It's basically the kickoff for a four-week celebration," Tammy Smitham, director of communications and corporate affairs for Shoppers Drug Mart, said of the events, which began on Thursday and ran through Sunday.
The company is offering weekly bonuses, in-store promotions, and prize opportunities at more than 1,180 Shoppers Drug Mart and Pharmaprix stores from coast to coast until September 3. For every $10 spent in the store, customers are entered into a contest (coordinated by Pareto) to win one of 10 Ford Fiestas.
Customers also have the chance to win 10 million Shoppers Optimum points by playing the online Optimum personality game. Designed by Tribal DDB, the game lets card members determine their Optimum personality—which from hoarder to spender or indulger. Members can then share their personalities on Facebook and Twitter and stay apprised of daily offers.
Using guerrilla marketing and social media to drive awareness of in-store promotions is a first for the company, Smitham said. "It's new for us. We did a big Optimum drive when we relaunched the card in 2007, but this if our first engagement with social media in connection with the event," she said.
The Toronto team, composed of promotional staff from Launch, kicked off the celebrations on Thursday with a noon-hour pop-up party on Bloor Street West at Balmuto Street before boarding a bus—wrapped in the Optimum logo—and heading to Yonge-Dundas Square. The group visited several locations around the city throughout the weekend.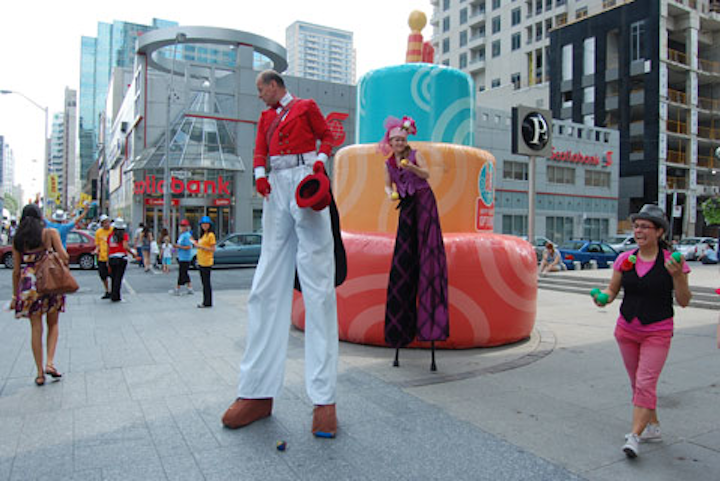 Photo: BizBash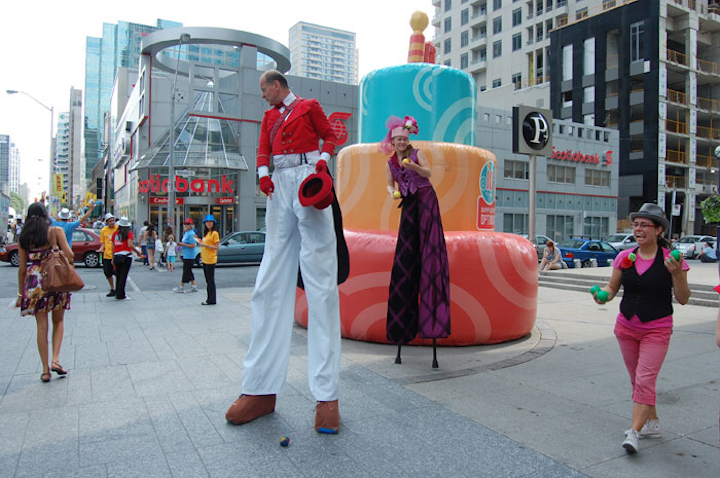 Photo: BizBash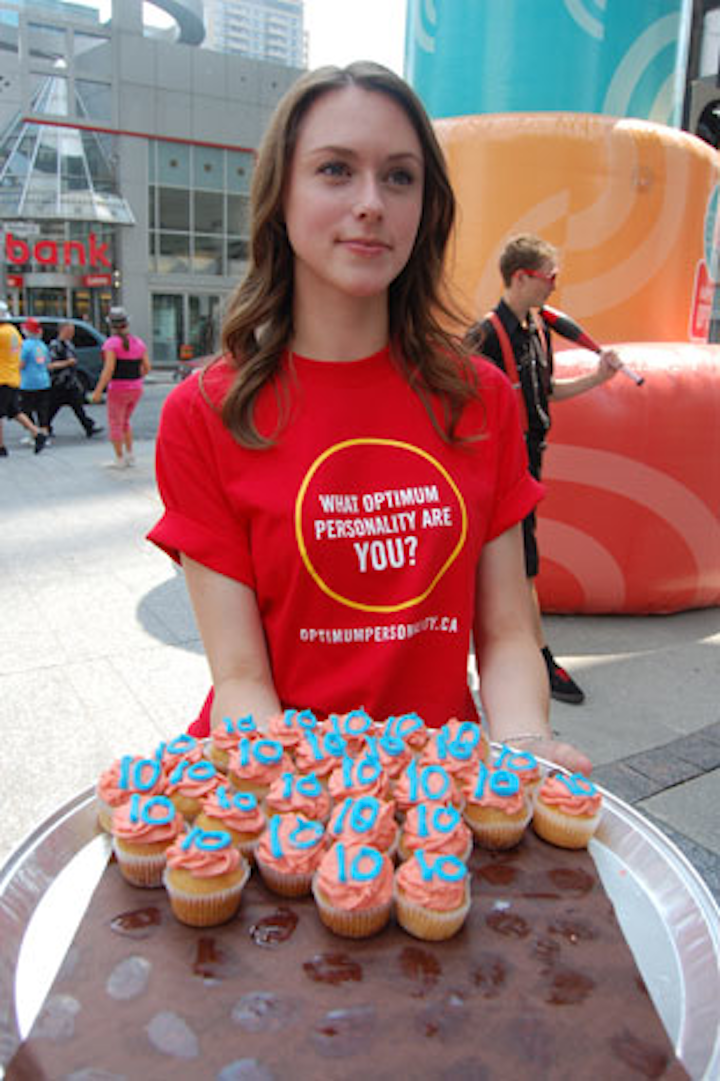 Photo: BizBash
Photo: BizBash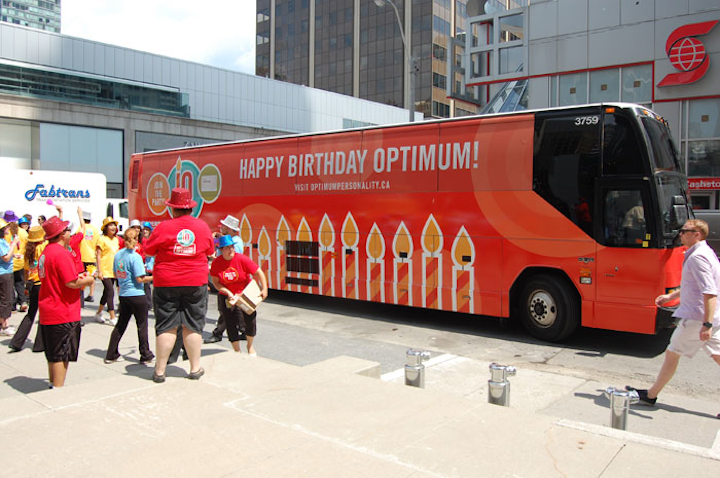 Photo: BizBash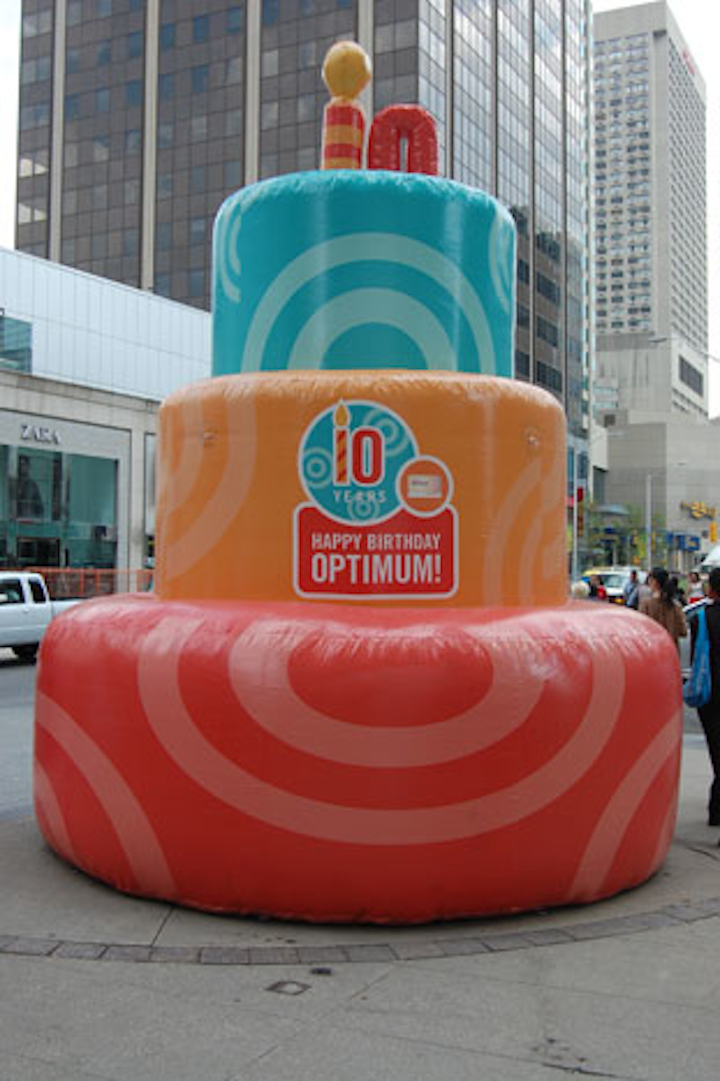 Photo: BizBash
Featured Venues/Suppliers: