What Are Your Biggest Pet Peeves About Event Guests?
From late R.S.V.P.s to fake allergies and stolen centerpieces, guests can have some pretty annoying habits. Event planners share their biggest pet peeves with BizBash.
June 6, 2013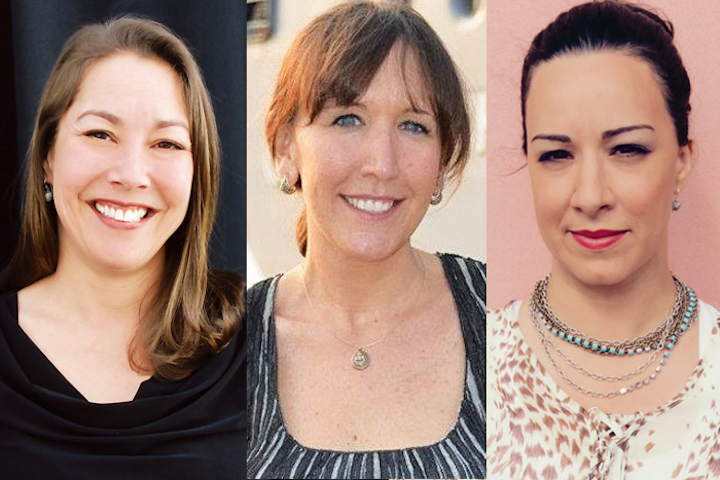 Photos: Courtesy of Catherine Fowler, Jill A. Pall, and Mina Cicconi
"They don't read—directional signage, information kits provided, invitations—and then it's our fault that they are lost, at the wrong room, late, or early."
Catherine Fowler, president, Elements Event Management, Toronto
"Throwing away recyclables or food that could be composted or even donated. Stop the waste!"
Andrew Dall, I.T./marketing coordinator, MeetGreen, Portland, Oregon
"When guests R.S.V.P. after the deadline. So many event logistics rely on numbers; one extra person can change everything."
Gillian Forest, event planner, State Farm Insurance, Toronto
"Asking for tickets the day of the event when ticket sales have already ended."
Leila Najafi, marketing manager, Eventbrite, Los Angeles
"Those that don't read delegate guides and email or call asking for info you've clearly already given them."
James Lyons, freelance corporate event manager, Manchester, England
"People who can't provide a complete guest list and those who show up with extra guests to sold-out events because they can."
Jill A. Pall, independent event planning consultant, New York
"When guests use our flower vases or candle vessels as ­ashtrays. Not a pleasant cleanup."
Jeffery Crawford, event design specialist, Mode Function Design Ltd., Toronto
"When guests place food requests merely because they don't like something. I hate peas, but I never say I'm allergic to them to make sure they don't show up on my plate."
Sharon Fisher, idea sparker, Play With a Purpose, Orlando
""When they walk out of the event with rented centerpieces, candelabras, napkin rings."
Mina Cicconi, wedding and event planner, the Planning House Event Services, Toronto
"Waiters being attacked by the same guests all night taking everything off their trays, not allowing staff to serve other guests."
Valeria Elize, events manager of food services, Black Velvet New York Catering, New York
Editor's note: Some of these comments were shared by readers on our social media networks. Join our discussions on LinkedIn, Twitter, Facebook, and Google Plus.
Featured Venues/Suppliers: