Colin Cowie on the "Beautiful Kind of Chaos" of Dîner en Blanc
The event designer chats about his first time designing tables for the impromptu picnic in New York.
August 30, 2017
At Dîner en Blanc events, the pop-up dinner series that takes place in more than 50 cities around the world, everything—from the food, table and chairs, and glassware—is B.Y.O. Guests wearing all white are instructed to bring their own meal, a white tablecloth, napkins, cutlery, dishware, glassware, and even a garbage bag.
In return, the attendees get to experience dining out in unique public spaces like Lincoln Center, which is where this year's New York event took place on August 22.
But what happens when an event pro is on the guest list? Event designer and first-time attendee Colin Cowie said he learned to embrace the slap-dash commotion.
"The first challenge was obviously the limited set-up time, but we love a challenge and that's what makes it exciting. We weren't given the location until minutes before the event was set to start, so you can imagine a team of 20 people aimlessly walking around Manhattan with food, chairs, tables, and all of our decor in-hand," he explained about the last-minute location reveal, which is a hallmark of Dîner en Blanc events.
"The team was lugging everything down the streets, onto the subway, and finally to our spot in Lincoln Center. Starting at Union Square meant we had quite a ways to go, and it was a very new experience for me. I'm used to calculated preparation, ruthless editing, and, simply put, zero margin for error. But this was a beautiful kind of chaos and it brought a lot of what makes Dîner en Blanc so special."
At the 5,000-guest event, Cowie, in conjunction with his new millennial-focused wedding blog Wilkie, reserved 10 tables for a total of 20 settings. His tablescape featured a midnight-garden theme with three-foot-tall trees, white serveware, and ornate napkin rings. "The overall look was cohesive and sparkled because of how magical the trees, tableware, centerpieces, and jeweled napkin rings were," he said. "We went the full nine yards and featured a menu with all-white ingredients."
Despite the manic nature of the impromptu picnic, Cowie plans to do it again next year. "This being my first Dîner en Blanc, I was blown away. It's right up my alley, and all I can think about is how next year we'll be bigger, better, and even more fabulous. I love the excitement of designing with only what we can carry, and I see it as a personal challenge to see how we can beat our design next year."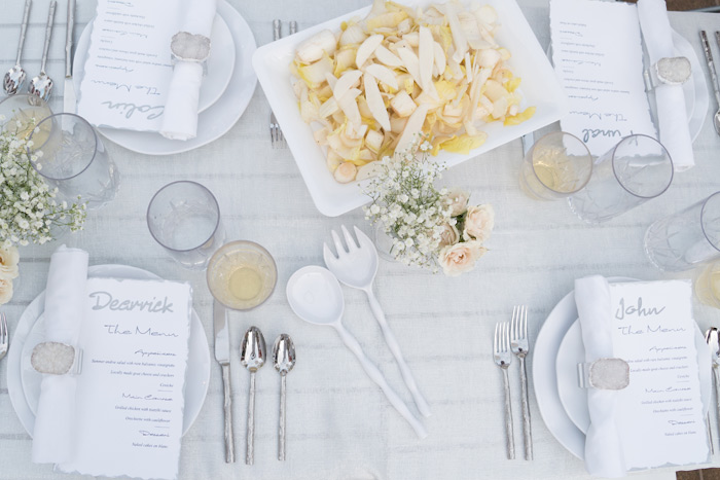 Photo: Bìjiao Liu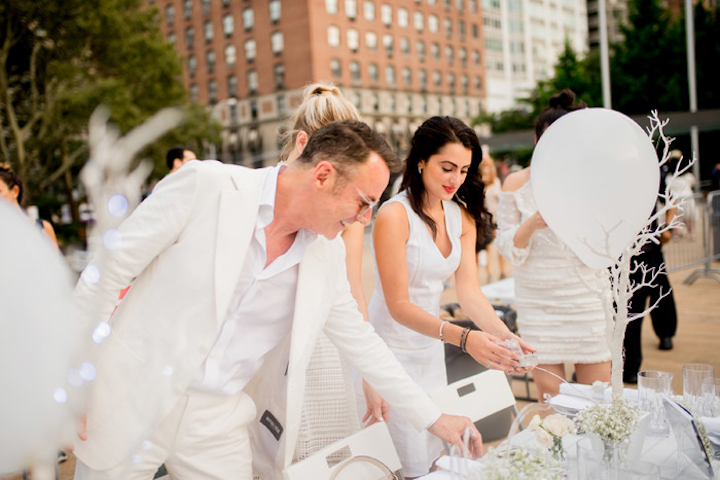 Photo: Tatiana Valerie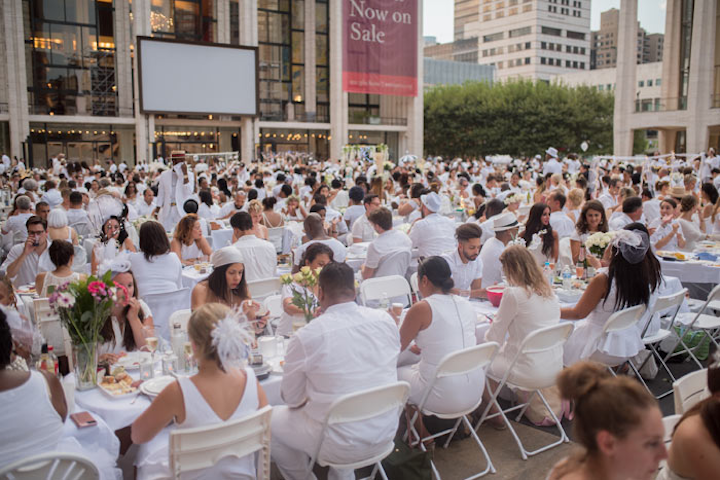 Photo: Tatiana Valerie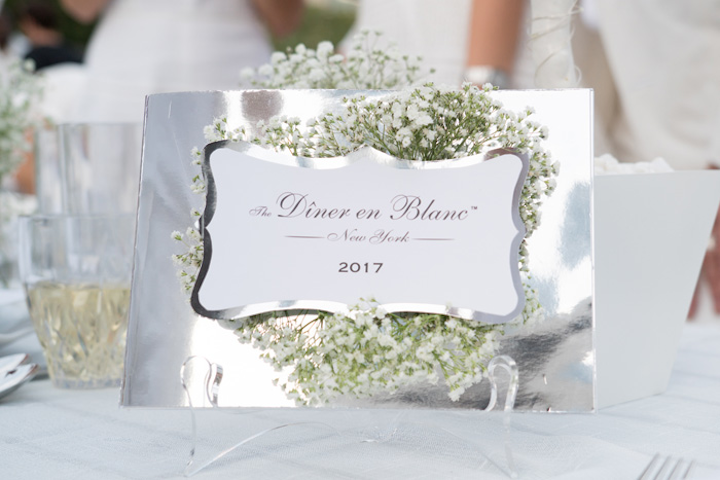 Photo: Bìjiao Liu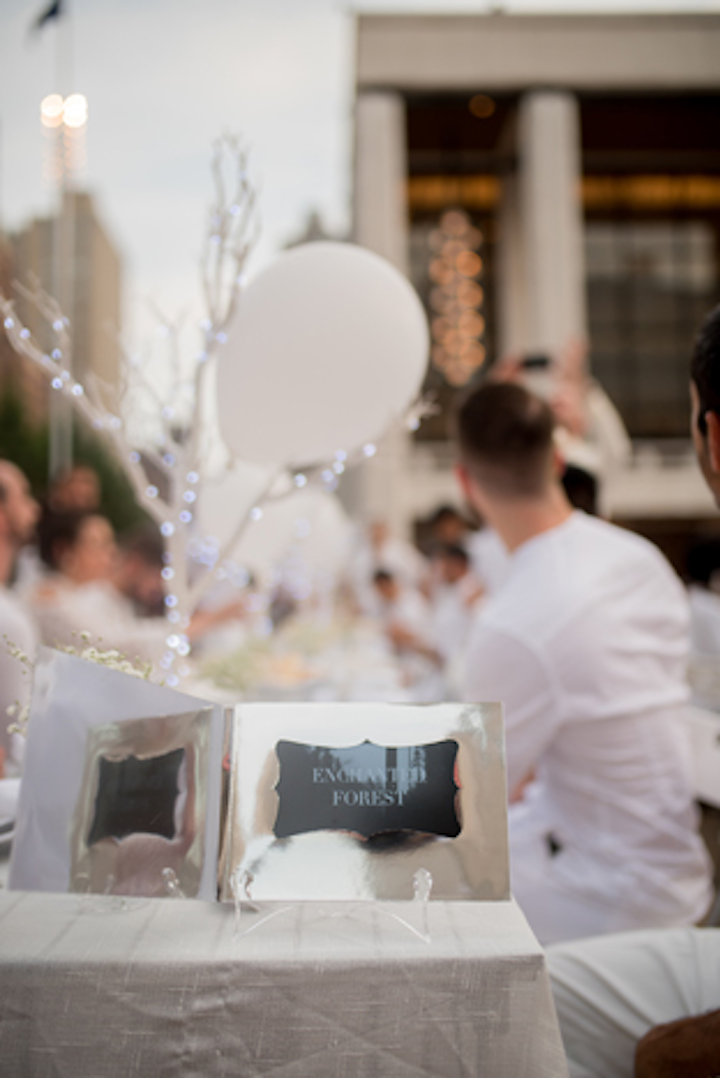 Photo: Tatiana Valerie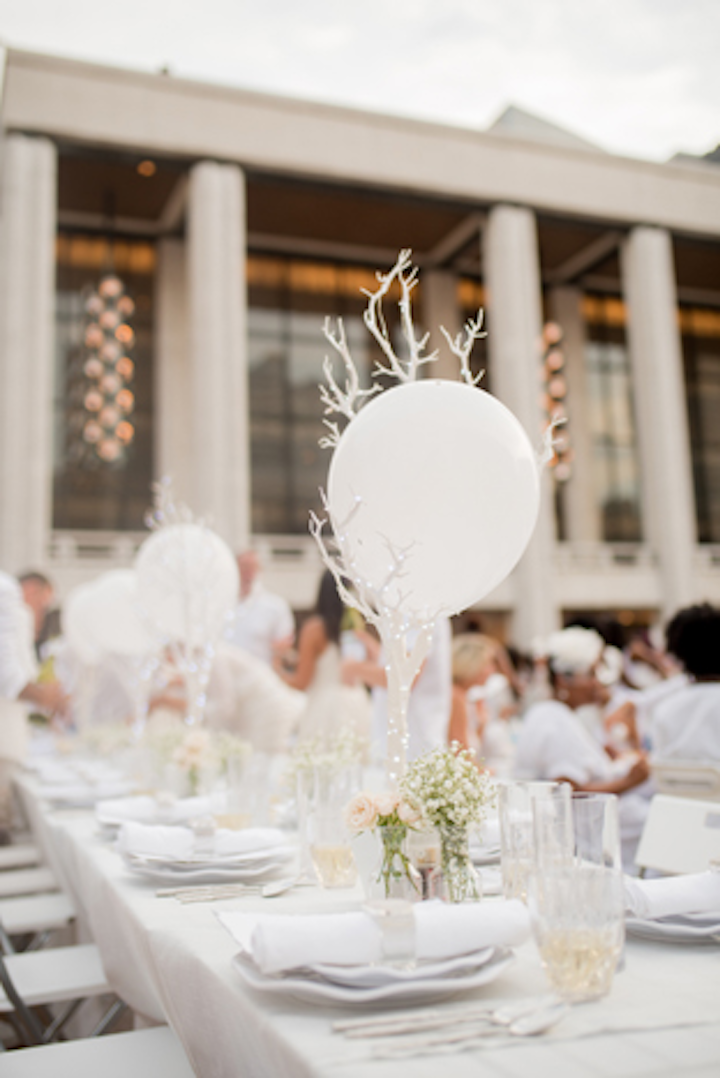 Photo: Tatiana Valerie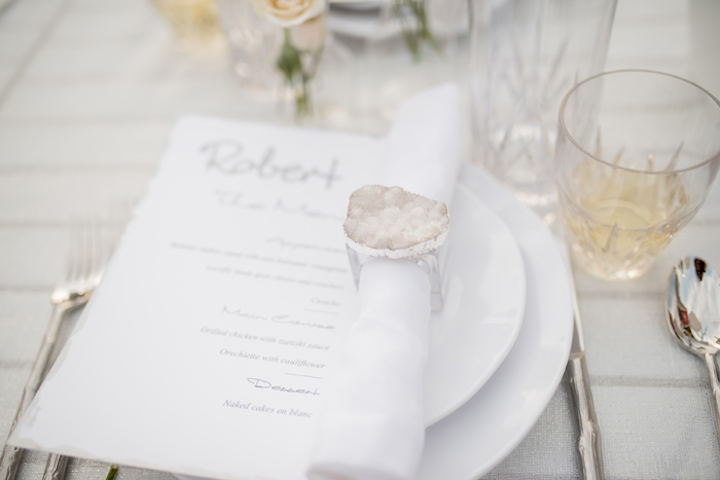 Photo: Tatiana Valerie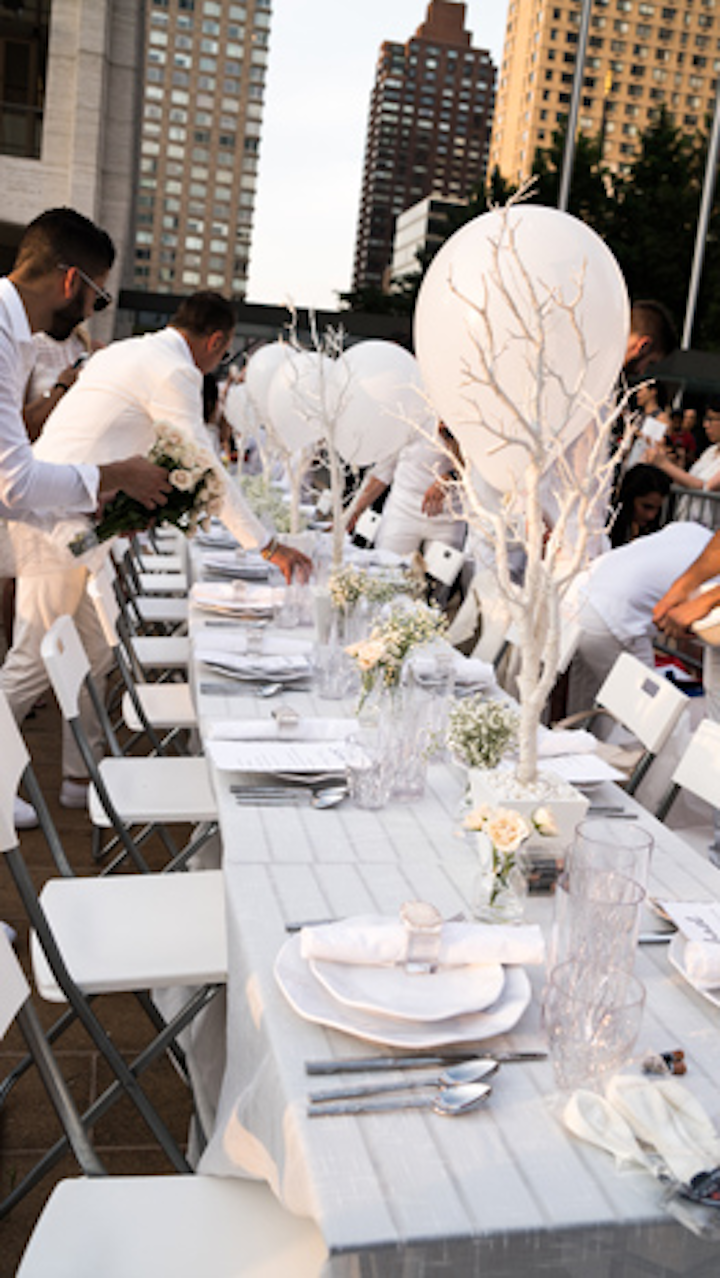 Photo: Bìjiao Liu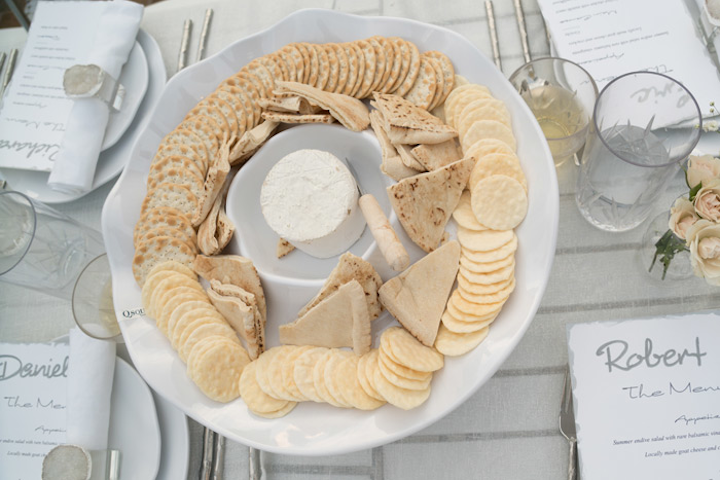 Photo: Bìjiao Liu
Featured Venues/Suppliers: