Despite taking place on what is undoubtedly the busiest Saturday night of the Hamptons social season, the Watermill Center benefit continues to more than hold its own. For the gala, now in its 21st incarnation and which raised a record $2.2 million, some 1,400 guests donned their best metallics, turbans, and tunics in accordance of the July 26 evening's theme, "One Thousand Nights and One Night: Sleepless Nights of Sheherazade."
Helping oversee various production aspects for the massive undertaking, not to mention realizing the concept and design set forth by founder Robert Wilson, was a small army. That included Elisabetta di Mambro, Wilson's longtime producer; along with AJ Weissbard; new on-site center director Elle Dennis; installation curator Noah Khoshbin; Watermill Center events director Pinki Patel; and event production and stage manager Laurent Le Bec.
Arriving guests, including Kim Cattrall, Cecilia Dean, Reem Acra, Ross Bleckner, Jane Holzer, and Eugenio Lopez, were greeted by a massive cloud sculpture by Annick Lavallée-Benny that consisted of cotton batting inspired by magical flying carpets. "The installations echoed the mystical nature of fairy tales through ephemeral clouds and enchanted princesses, with creatures unknown and whispered stories of distant lands," Patel said.
Wilson, who donned a black-and-gold caftan given to him by Sheikha Paula Al-Sabah, the first lady of Kuwait (and the evening's honoree), led tours of the 27 site-specific live art pieces scattered throughout the expansive eight-acre campus. The installations ranged from a couple, Gintare Minelgaite and Baboo Liao, in nothing but tighty whities and Mickey Mouse and Ronald McDonald masks, to an opera singer, Joëlle Beli-Titi, performing from a hole in the ground, to two men "fighting" through what seemed like a foam wall—a segment from a new piece by Greek artist Dimitris Papaioannou.
Set up took eight days, including construction time, and two days for tear down.
"It's always a challenge to create unique site-specific installations to ensure guests leave feeling they were part of a magical night that can never be recreated," Patel said. "I think Watermill is lucky in that we always have an audience that is excited to see what our artists and Robert Wilson have created for the evening. They are always positive, relaxed, and excited to see what's in the woods this year."
Rolls-Royce Motor Cars' corporate sponsorship, meanwhile, marked the second time a car brand was involved and saw a flagship Phantom Drophead Coupé placed on the property as part of an art installation.
As the dinner hour approached, 700 guests entered the tent, decorated by fellow Watermill artist Eric Parnes, to a visual performance by Brittany Bailey on the center of the dance floor. A live auction with Simon de Pury as M.C. followed, raising more than $600,000 for the center's year-round residency and education programs. Dessert and dancing then ensued.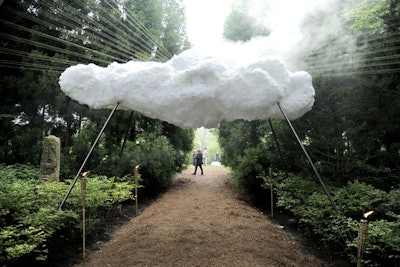 Photo: Nicholas Hunt/PatrickMcMullan.com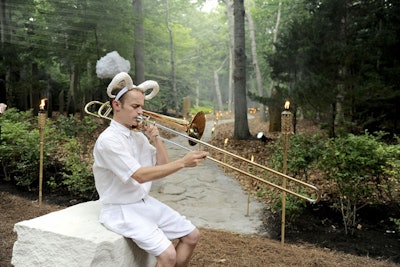 Photo: Nicholas Hunt/PatrickMcMullan.com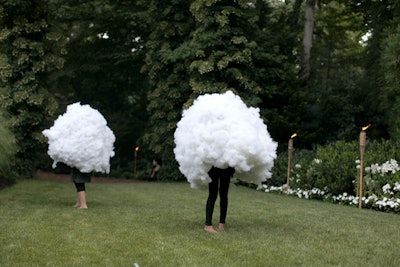 Photo: Clint Spaulding/PatrickMcMullan.com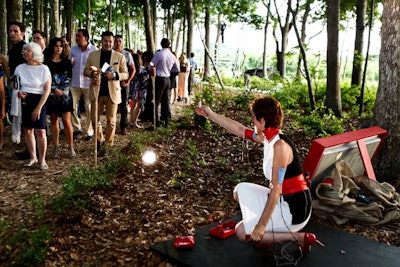 Photo: Ryan Kobane/BFAnyc.com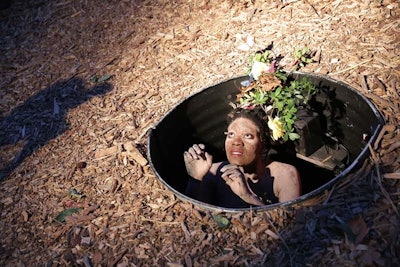 Photo: Matteo Prandoni/BFAnyc.com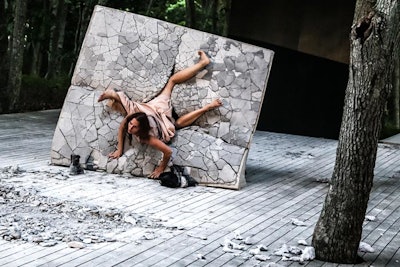 Photo: Matteo Prandoni/BFAnyc.com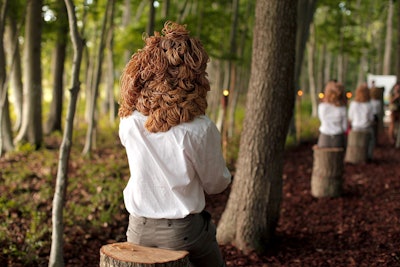 Photo: Clint Spaulding/PatrickMcMullan.com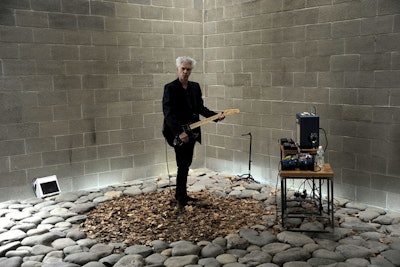 Photo: Nicholas Hunt/PatrickMcMullan.com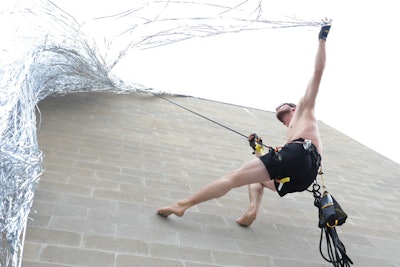 Photo: Neil Rasmus/BFAnyc.com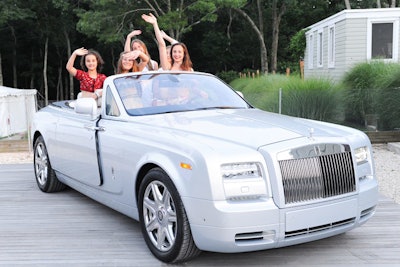 Photo: Neil Rasmus/BFAnyc.com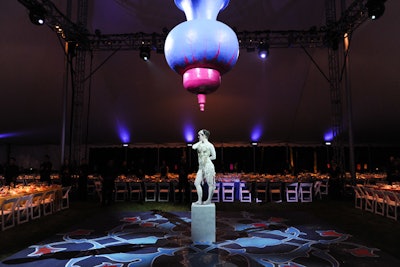 Photo: Neil Rasmus/BFAnyc.com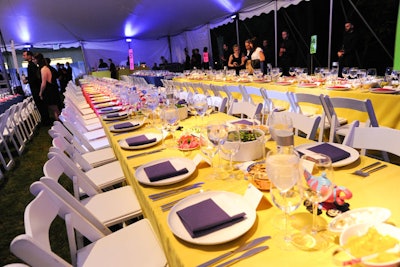 Photo: Neil Rasmus/BFAnyc.com