Podcast: What Event Pros Can Learn From the 50-Year-Old Meridian Ball (Episode 118)
As the black-tie fund-raiser in Washington approaches its 50th anniversary, organizers share why its protocol rules can apply to all events.
October 9, 2018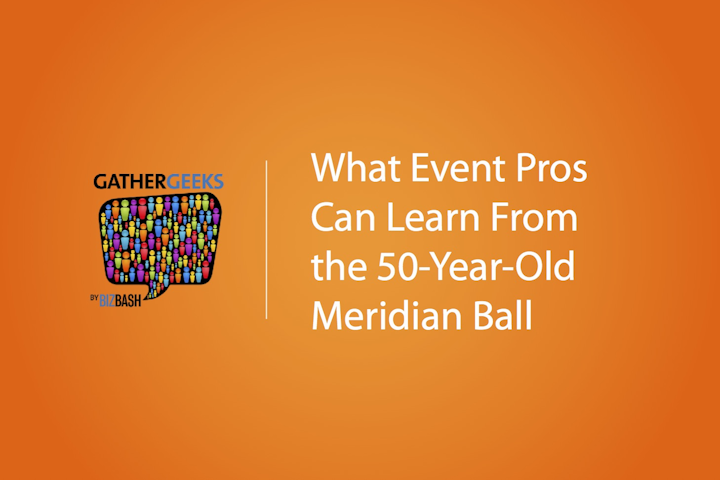 Hosts: David Adler, Beth Kormanik
Guests: Stuart Holiday, Jane Sloat Ritchie
In this episode of GatherGeeks, David Adler, C.E.O. of BizBash, and Beth Kormanik, editor in chief of BizBash, hear from Ambassador Stuart Holiday, president and C.E.O. of the Meridian International Center; and Jane Sloat Ritchie, founder of the Meridian House Ball. The group discusses the upcoming Meridian Ball, which celebrates its 50th anniversary on October 12, and how the black-tie fund-raiser has evolved over the decades. They share how the gala has withstood the test of time, why protocol is so crucial for Washington-based events, what aspect of the event is the most challenging to plan, and what event planners can learn from the gala's longevity.
Sponsored by Zkipster and Hilton Meetings & Events
Running time 60:11
Roundtable Discussion: the history of Meridian House; are toasts a lost art?; rules for photos and social media at black-tie events; why seating is the most challenging aspect of planning the gala
Further Reading
Coming Soon to GatherGeeks
Interviews with Debbie Geller, Todd Fiscus, Jes Gordon