Podcast: Is Protocol Still Important? Yes, Says Former U.S. Chief of Protocol Capricia Penavic Marshall (Episode 192)
In part one of a three-part interview, the only person to hold the roles of both chief of protocol and social secretary gets personal.
July 14, 2020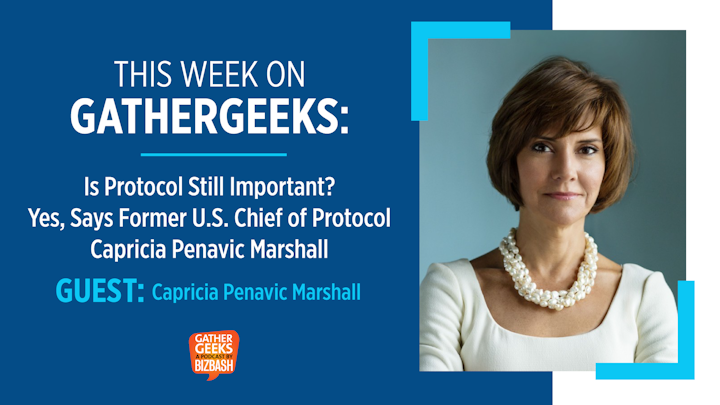 Host: David Adler
Guest: Capricia Penavic Marshall
In this episode of GatherGeeks—the first of a three-part interview series—BizBash chairman and founder David Adler chats with Capricia Penavic Marshall, former Obama administration chief of protocol and former Clinton administration social secretary. Marshall gives an up-close-and-personal look at her time in the administrations, sharing what it was like to have a front-row seat to history for over a dozen years. She also discusses the importance of finding a mentor, how she stays focused on event day, her first "goosebumps" moment, the best advice she got from Jackie Kennedy, and much more.  
Running time: 37:00
Buy Marshall's new book, Protocol: The Power of Diplomacy and How to Make It Work for You